8 Best Moving Companies in Maryland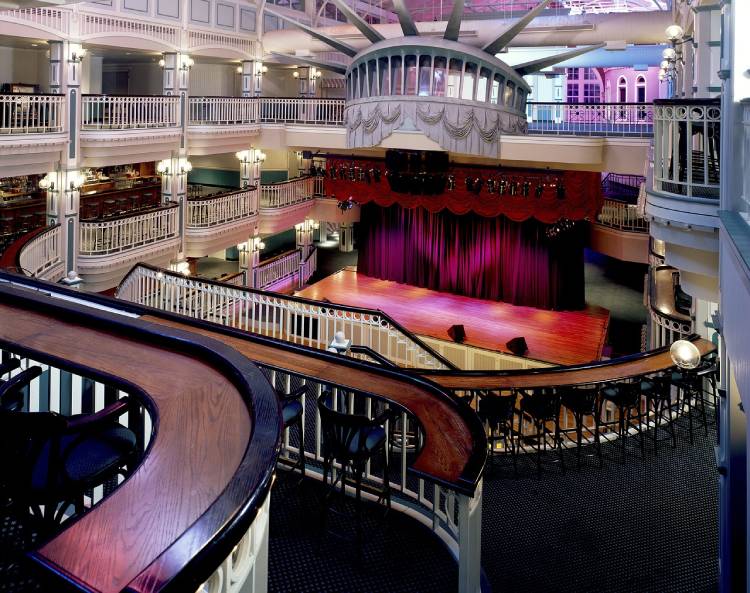 The state of Maryland enjoys being situated in a great location. Residents living here have easy access to both NYC and Philadelphia. Marylanders also have the benefit of the best seafood imaginable, great scenery near the Chesapeake Bay, and waterfront towns to live in. But spending your life here is not all rainbows and unicorns. So it's completely natural to not want to stick around in the place despite its greatness, you're not alone in feeling that. Eventually, when the journey of changing homes begins, there will be disorder. A solution to get things organized is a moving company. To help you out with just that we have listed some of the best moving companies in Maryland, read on to know about them.
8 Best Moving Companies In Maryland
Zip Moving & Storage
JK Moving Services
495 Movers
A-1 Moving Company
Great Nation Moving LLC
Name Your Price Movers
Moyer & Sons Moving & Storage Inc
Helix Transfer and Storage
Zip Moving & Storage
Zip Moving & Storage comes first on our list as it is among the best moving companies to consider in the state of Maryland. The company is fully licensed, insured, and a trusted name. They are also a member of the American Moving & Storage Association (AMSA). Their website boasts of them earning a feature in Inc. 5000 list in 2019 as well. The business is even accredited by BBB (Better Business Bureau) and My Moving Reviews. These are just a few aspects that speak highly of the company's reputation.
The company is a giant in the industry and you can rely on them to have the right crew, amenities, and resources to handle a move of any size. They will be accommodating to any moving requirement you could possibly have.
Their clear and structured pricing module is also an added feather to their cap. They definitely are upfront with their pricing so you won't have to worry about any surprise charges. We recommend checking out the company's website to get a no-obligation free quote to understand how much your moving costs can be, should you consider hiring them.
Website: www.zipmoving.us
Contact Number: 301-637-8074
Address: 8705 Grovemont Cir, Gaithersburg, MD 20877.
Rating: Google (4.9/5)
Services / Products Offered
Local moves
Long-distance moves
Senior moves
Student moves
Commercial moves
Office moves
Full and partial packing services
Short and long term storage facilities
Disposal services
Labor-only services
Pros
Video survey
Free online quotes
Zero hidden fees
24/7 video surveillance for your items in their storage facilities
Climate-controlled warehouses
Cons
See Also: Maryland DMV Change of Address
JK Moving Services
Moving to a new place is certainly one of the biggest transitions you experience and it can make you feel anxious. That's why finding a reliable moving company to organize your entire move is the least stressful manner to go about it. JK Moving Services is one such reliable moving company in Maryland. The company has had an experience of over 35 years in the moving industry. Their years of valuable experience indicate that their movers are pros when it comes to all kinds of moving challenges. To make sure that everything related to your move goes according to how you want it, the company also assigns a moving coordinator to each of its customers.
So while planning your move, if you have any questions concerning your budget or the kind of services you need, the company's certified moving consultants will solve all your queries upfront. You can also get accurate estimates from JK Moving Company's consultants. Apart from that, the company also has trained and experienced crew members who can take care of packing your belongings safely to your new home. You won't have much to worry about with their crew being attentive to your move at all steps of the journey.
Website: www.jkmoving.com
Contact Number: 301-340-6683
Address: 7561 Lindbergh Dr, Gaithersburg, MD 20879.
Rating: Google (4.6/5)
Services / Products Offered
Residential moves
International moves
Employee relocation services
Government moves
Office moves
Storage facilities
Specialty item moving (furniture installation, museum, laboratories, libraries, equipment moving)
Global and national commercial relocation services
Pros
GPS tracking and communication tools to keep a track of your items during shipment
Free online quotes
100% employee background checks
Cons
495 Movers
Whether you need help with moving your entire household or office, 495 Movers is a great independent moving company to consider in Maryland. 495 Movers have been in the moving business since 2009 and offer end-to-end moving solutions to meet their client needs. In terms of pricing, 495 Movers offer unbeatable prices. You don't have to worry about any hidden fees from the company as they are upfront about their charges.
To exceed your expectations, the company values personalizing and dealing with each move differently. You can turn to them for labor-only, packing help, or other specialty services as the company is flexible to cater to all kinds of moving services. You will also be glad to know that the company goes to great lengths before hiring a crew member. All of their employees go through a thorough background check, driving test, drug test, and two weeks of rigorous training. This provides you the assurance that you're going to be dealing with movers that are pros at their job. You can request a free quote on their website and they will take things further from there.
Website: www.495movers.com
Contact Number: 855-243-1717
Address: 640 Lofstrand Ln, Rockville, MD 20850.
Rating: Google (4.6/5)
Services / Products Offered
Residential moves
Commercial moves
Long-distance moves
Government moves
Storage services
Pros
No hidden fees
Equipment moving
Furniture and appliance moving
Crating and rigging services
Last-minute delivery of items
Free online quotes
Cons
The company is closed on Sundays
A-1 Moving Company
If you're looking for professional and experienced movers in Maryland, then A-1 Moving Company can be one of your best bets. They have been in the business since 1985, helping hundreds and thousands of people move homes. As a full-service moving company, they will aid you with all your moving needs from start to finish.
The company also assigns a personal relocation expert to each of their clients to ensure you have one person of contact. They have a good understanding of the industry so do consult them with concerns you have and they will have the answers for you. The best thing with them is that all moving services offered by A-1 Moving Company are also priced reasonably. To get an estimate, you can enter your moving details on their website and request a free moving quote.
Website: www.a1movers4u.com
Contact Number: 240-516-6759
Address: 9055-E Gaither Rd, Gaithersburg MD 20877.
Rating: Google (4.7/5)
Services / Products Offered
Local moves
Commercial and business moves
Long-distance moves
Packing and unpacking services
Pros
Piano moving services
Emergency moves
No hidden fees
24/7 availability
Free online quotes
Cons
See Also: Largest Cities in Pennsylvania
Great Nation Moving LLC
With Great Nation Moving LLC onboard you can dream of having a smooth and non-chaotic moving day. They are a fully licensed and insured company with experienced professionals to give you a flawless relocation experience. Their moving experts pay attention to every detail of your move to ensure that you are on track with every step of your relocation.
They are also extremely committed to being communicative with their clients so you won't have to stress about being left in the dark. Along with being experienced movers, Great Nation Moving LLC is a company that won't break your bank for their service charges. You can expect a quality moving experience at best possible rates from them. Just so you know, the company operates in more than 5 locations in the U.S namely Maryland, New York, Pennsylvania, DC and Virginia. You can enter your location and other moving details and get a quick free moving quote on the company's website.
Website: www.greatnationmoving.com
Contact Number: 800-403-7552
Address: 15914 Indianola Dr, Rockville, MD 20855.
Rating: Google (4.6/5)
Services / Products Offered
Residential moves
Interstate moves
Local moves
Office moves
Last-minute moves
Storage services
Car moving services
Packing services
Pros
Affordable rates
Storage solutions for long and short term
Free online quotes
Cons
The company does not operate on Sundays
Name Your Price Movers
Moving will require you to plan and organize tons of things. Right from preparing your family for it to deciding what to move, you will be entangled in so many tasks. Name Your Price Movers wants you to focus on all your important things apart from the stress associated with hiring a moving company. You can leave the heavy lifting to them. Name Your Price Movers also stand true to their name. They have a transparent pricing module that has earned them great customer satisfaction.
By hiring them, you can expect a responsive team to show up and work well within the decided time frame. The company values making certain your movers arrive on time to make sure there's no delay on your moving day. In terms of packing and moving your items, their movers treat your belongings as their own. The company's efficiency in handling moves is reflected in the numerous customer reviews on Google, Thumbtack and Facebook. You can check out their positive testimonials for yourself on their website as well.
Website: www.nypmovers.com
Contact Number: 301-346-1240
Address: 14650 Rothgeb Dr STE F, Rockville, MD 20850.
Rating: Google (4.8/5)
Services / Products Offered
Residential moves
Business moves
Specialty moving services
Packing and unpacking services
Cleaning services
Furniture disposal
Pros
Budget-friendly prices
Free online quotes
Cons
Their estimates can be pricey
See Also: Moving To Maryland – Relocation Guide for 2022
Moyer & Sons Moving & Storage Inc
Next on our list of best moving companies in Maryland is Moyer & Sons Moving & Storage. The company strives to make moving as easygoing as possible for their customers by providing professional and efficient moving services. Right from residential moves to international locations, the company can handle it all for you. Being a full service moving company, you can certainly trust your belongings with them and know that your items will reach your new destination just the way you want them to. They also prioritize the safety of your items by treating them as their own.
Still not sold on hiring them? Well, let us acquaint you with another important fact about the company. Experience matters the most when it comes to moving right? After all, a company that has had years of moving experience will know all the peaks and valleys concerning different types of moves. Well Moyer & Sons Moving & Storage has served people with their moving services since 1969. That counts to serving three generations for their moving needs. With such an experience, you can certainly depend on them for your upcoming move.
Website: www.moyerandsons.com
Contact Number: 301-869-3896
Address: 13050 Shawnee Ln, Clarksburg, MD 20871.
Rating: Google (4.8/5)
Services / Products Offered
Residential moves
Interstate moves
Senior moves
Government relocations
Storage services
Packing and unpacking services
Corporate moves
Office moves
Corporate storage facilities
Pros
International relocations
Free online estimates
Cons
Helix Transfer and Storage
Helix Transfer and Storage company has had an experience of over a decade in the moving industry serving residents of Maryland. They understand that every move is different and so the services you might need for your move will depend on your preferences. This is why they offer customized services to their clients. So whatever your moving needs are, you can let their movers accommodate and be flexible about it. Whether you need help with moving a car or shipping antiques, you can seek assistance based on what your requirements are.
They specialize in both local and long distance moves. One thing that gives the company an edge over others is their affordable and competitive rates for their moving services. The company ensures that you don't have to worry about the movers eating into your bank account. Their movers also take into consideration every single detail about your move and keep you informed 24/7. To make that happen, the company assigns a personal moving coordinator who can take you through your entire moving process to make it less exhausting for you. You can definitely consider getting a quote from them to know if they are well suited for you.
Website: helixmove.com
Contact Number: 240-858-0309
Address: 8425 Helgerman Ct, Gaithersburg, MD 20877.
Rating: Google (4.9/5)
Services / Products Offered
Local moves
Long-distance moves
Residential moves
Commercial moves
Interstate moves
Storage facilities
Pros
5% discount for senior citizens
Free online estimates
Cons
Very few complaints about pricey services compared to most other moving companies
How Much Does It Cost To Hire Movers In Maryland?
When you seek professional moving services from a moving company, know that they come at a fixed price. Most companies charge on an hourly basis and add ons like specialty items packing and coverage for your items come at an extra cost. On average, your cost to hire movers in Maryland will fall in the price range of $300 to $1,500. Prices will vary depending on whether yours is a local or a long distance move. One of the best things to do to while figuring out how much you will pay is to get estimates from 3 to 4 best companies and compare the pricing. Make sure you also request for an in-home inventory from your moving company to get an accurate moving quote.
Conclusion
Moving is a huge change that can be a blissful experience only if carefully planned and executed. To make that happen, one of the best options out there is hiring a professional moving company. Don't forget to get a moving estimate from the moving company before hiring them. Another thing to remember is checking out for red flags, like checking whether the company you're hiring is licensed and insured. With all that taken into consideration, you're all set to plan your upcoming move. We wish you a relocation experience filled with bliss and new beginnings.
FAQs On Best Moving Companies In Maryland
How Do I Review A Moving Company?
When reviewing a moving company, see to it that you consider the following things:
Mention the kind of services you asked for and whether they are met as per your expectations
Talk about whether the movers were punctual
Don't forget to include the date and time of your move
Write about any kind of inconvenience or damage caused to your items
How Do I Choose A Packer And A Mover?
Here are some things that'll help you choose a packer and mover:
Check out for packers and movers in your locality
Ask for recommendations from your family and friends
Check for professional packers and movers online
Check the reviews and ratings of packers and movers on sites like Better Business Bureau and Yelp
Get estimates from 3 to 4 packers and movers before hiring them
How Can I Make Moving Easier?
Here's what you can do to make moving easier:
Hire your moving company well in advance
Make a home inventory
Create a moving budget
Hire a professional moving company
Label your items when packing them
Keep a track of the weather conditions and traffic on your moving day
Keep important documents and valuables with you
Enter your information
Almost done!
Enter your information to view your quote.
Your information is safe with us. By using this service, you agree to receive email communications solely regarding your relocation process