5 Largest Cities in Pennsylvania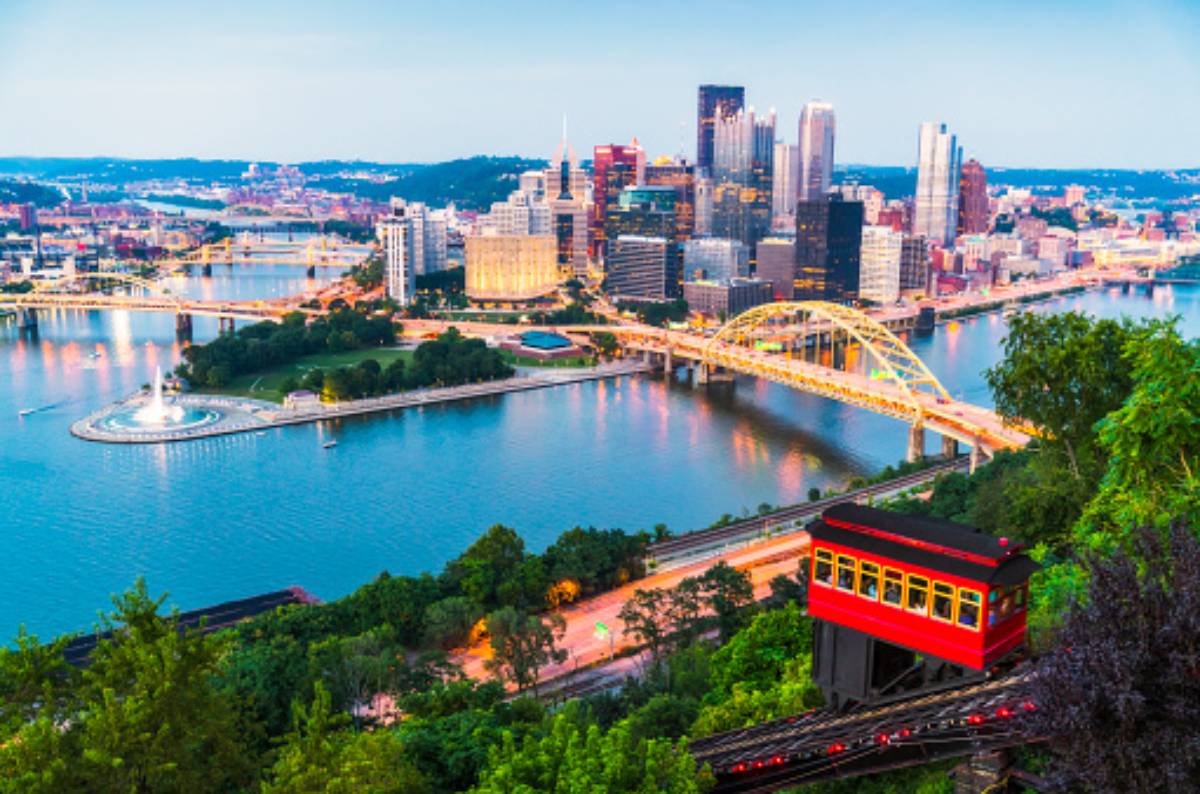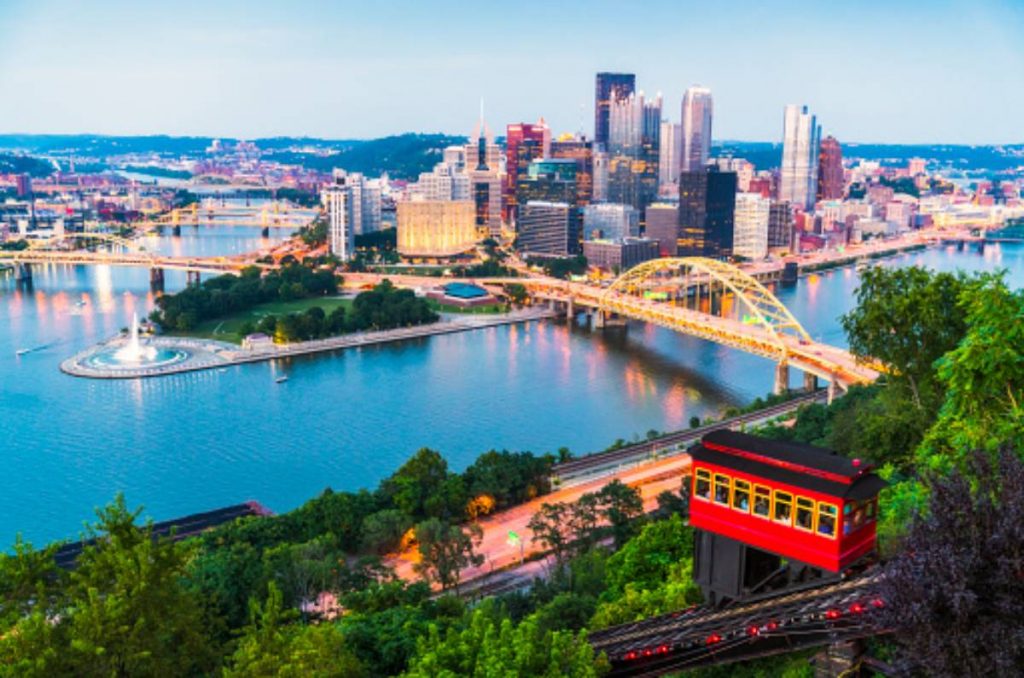 From the natural beauty of the Pocono Mountains to the vibrant city of Philadelphia, there are so many aspects that make living in Pennsylvania interesting. The state has plenty to offer for residents and visitors alike. Whether you're into history, culture, or nightlife, there's something for everyone in Pennsylvania's largest cities. So if you're thinking about moving to the Keystone State, be sure to check out these metropolitan areas first! Who knows, one of these can be your future home-to-be?
5 Largest Cities In Pennsylvania
Philadelphia
Pittsburgh
Allentown
Erie
Reading
1. Philadelphia
Philadelphia is the largest city in Pennsylvania and is a major hub for all the activity. It has exciting culture and thriving job market concentrated in the Delaware Valley. Philadelphia has everything you could possibly want and expect in a big city. It is home to some of the best educational institutions in the country. So, if you're looking for higher education opportunities in the city, there are plenty of top-notch institutions to choose from like Ivy League State School, Jesuit University and many more.
Speaking of the many amenities Philadelphia has to offer, it is very much possible to live here without a car because of the number of public transit options. The city is far from a sleepy town so you can always find something to do. If you're an art and culture lover then Pep's Musical Bar, Philadelphia Museum of Art, Barnes Foundation, etc are sites that will leave you in awe of the city.
If you are considering moving to Philadelphia then the job market certainly can't be forgotten. Technology, manufacturing, and healthcare come out as dominating sectors here. If you think Philadelphia is all about a booming economy, you're mistaken. That's because the city has some stunning landscapes and parks that are perfect for a getaway from the hustle and bustle of city life. To name a few of the popular outdoor attractions of the city they are Schuylkill River Trail and the French Creek State Park. All in all this 'City of Brotherly Love' is full of parks, good education and a job market that makes it a great place to live in.
Area: 369.59 km²
Current Population: 1,603,797
Median House Cost: $230,862
Average House Rent: $1,812
Crime Index: It is safe than 8% of the U.S. cities (Source: Neighborhoodscout)
Best Educational Institutions: University of Pennsylvania, Thomas Jefferson University, etc.
Top Employers: Glaxosmithkline, FMC, Comcast, Day & Zimmermann.
Best Neighborhoods In Philadelphia
University City
Old City
Chestnut Hill
East Falls
Rittenhouse Square
Also Read: What Salary Do You Need To Live In Philadelphia
2. Pittsburgh
The 'Steel City' of Pennsylvania or Pittsburgh, as you may know it, has earned the reputation of being one of the largest cities in the state. In order to qualify for being a large city, the place has to have many modern amenities and unique comforts to appeal to its residents. That is exactly what you will find in Pittsburgh. Something that makes Pittsburgh a unique city is the whooping number of 446 bridges in the city that have given it a terrific nickname- 'City of Bridges'. Another thing adding to the uniqueness of Pittsburgh is the food scene here. The city is known for its invention of Big Mac and Pittsburgh's salad that will eventually turn you into a yinzer. Just so you know, yinzer is something you will frequently hear in the city. It's nothing but a word used for a Pittsburgh native, enjoying the things a Pittsburgh native would generally enjoy.
Now that we've mentioned Pittsburgh as one of the largest cities in Pennsylvania, the diverse culture here shouldn't surprise you. You will encounter blues, jazz, classic rock bands, and indie artists at some of the famous venues like Mr Smalls Fun House, The Smiling Moose, and many other pubs and venues. In terms of outdoor spaces, Phipps Conservatory and Mount Washington are some of the most beautiful recreational blissful parks here. To afford all these amenities in the city, Pittsburgh also has a thriving economy with manufacturing and technology sectors that generate employment opportunities here. All of these things certainly make Pittsburgh not just a large city, but a great city to live in.
Area: 151.52 km²
Current Population: 302,971
Median House Cost: $237,934
Average House Rent: $1,378
Crime Rate: It is safe than 7% of the U.S cities (Source: Neighborhoodscout)
Best Educational Institutes: University of Pittsburgh, Carnegie Mellon University, Chatham University.
Top Employers: The Kraft Heinz Company, American Eagle Outfitters, The PNC Financial Services Group.
Best Neighborhoods In Pittsburgh
Bloomfield
Shadyside
Squirrel Hill North
Highland Park
Mount Washington
3. Allentown
Next on our list of the largest cities in Pennsylvania is Allentown which is situated in Lehigh County. If you'd like to live in a city that has a booming economy, top-quality educational institutes, and affordable housing options, Allentown certainly ticks off all the boxes. Allentown is also considered to be an LGBTQ-friendly city in Pennsylvania. This clearly shows that the city is inclusive of all kinds of people. So if you're planning to raise a family in the city, Quake, Macguine, and Fullerton are some of the neighborhoods you can consider living in.
Still, mulling over Allentown? Let us help you with some quick facts and bite-sized information about the city. One of the biggest perks of living in Allentown is that you'll be in close proximity to various major cities in the U.S. For instance, NYC is just a 90-minute distance from here. And if you decide to go picnicking and are looking for a famous beach spot, the New Jersey shore is not far away from this city. Traveling within and from the city is also not going to be a problem for you if you don't have your own car. That's because the city has a great transportation system like the LANTA bus service, Trans Bridge-Lines, and Bieber Tourways. This fast-growing city has everything right from affordable neighborhoods to scenic sights like the tranquil Lehigh River that make it a great place to live in.
Area: 46.60 km²
Current Population: 125,845
Median House Cost: $244,558
Average House Rent: $1,450
Crime Rate: It is safer than 13% of the U.S cities (Source: Neighborhoodscout)
Best Educational Institutes: Lehigh University, Muhlenberg College, Moravian University.
Best Neighborhoods In Allentown
Fountain Hill
Macungie
Milford
Walnutport
Nazareth
4. Erie
Among the largest cities in Pennsylvania, Erie stands out for a number of reasons. This 'Flagship City' has tons of things that make it a popular metropolitan city in the state. The city is home to some amazing attractions like Presque Isle State Park, Waldameer Park, and Erie Zoo for recreational activities. The many beaches, hiking, and bicycling trails of the city never fail to dazzle and excite the people living in the city.
Apart from the scenic beauty, the city also has many significant historical landmarks. These include the Erie Maritime Museum, Bicentennial Tower, and the spectacular Presque Isle Lighthouse. Once you start living here, you will also find that Erie has a unique and pleasing charm to it.
In terms of the economy, the manufacturing, healthcare, and tourism industries are among the top and biggest revenue-generating sectors of the city. In spite of such a diverse economy, the city has a median household salary of $33,007 annually as per the data shared by BestPlaces. This is relatively lower than most other cities in the country. Fortunately, the cost of living in Erie is quite affordable which is one of the many perks of living here.
Speaking of the many perks of living in Erie, the pleasant weather of the city is such that you get to enjoy all four seasons. Hiking trails, swimming at the many beaches, and relaxing in the many rejuvenating parks are some hobbies that the residents enjoy here. Erie is a place best suited for outdoor enthusiasts and for people who love a relaxing and laid-back lifestyle.
Area: 50.17 km²
Current Population: 94,831
Median House Cost: $158,307
Average House Rent: $698
Crime Rate: It is safe than 16% of the U.S cities (Source: Neighborhoodscout)
Best Educational Institutes: Mercyhurst University, Gannon University, Penn State Erie-Behrend College.
Top Employers: Erie Insurance Group, Millcreek Community Hospital, County Fair, WMF.
Best Neighborhoods In Erie
Washington Township
Fairview
Harborcreek
Lancaster Road
West Greene
See Also: Best Moving Companies In Pennsylvania
5. Reading
Pennsylvania surely has many great and big cities with amazing lifestyles and charming neighborhoods. But in Reading, you'll experience a culture like no other. Do you consider yourself a foodie? Well, even if you don't, moving to Reading will turn you into one. The city has the most amazing pretzels in famous bakeries like Sturgis Tom, Faller's Pretzels, and many more. No wonder Reading is known as 'The Pretzel City' in Pennsylvania! This modern city has a rich history attached to it and so you'll find many significant historic sites here. Some of the many historical places in Reading include Daniel Boone Homestead, Genesius Theatre and Mid-Atlantic Air Museum. All of them equally contribute to the charm of living here.
Just like many other beautiful cities in Pennsylvania, you'll be surrounded by scenic landscapes in Reading. Antietam Lake with its numerous parks and activities like hiking and biking has earned the lake a great reputation for being one of the best recreational spots in the city. There's also the Pagoda which is situated right at the top of Mount Penn from where you get the most breathtaking view of the city.
Here's another interesting thing the residents of Reading get to enjoy – Fans of the Ball Game get to soak in a hot tub in the Reading Fightin Phils First Energy Field. How cool is that! To enjoy all these amenities of the city, the cost of living in Reading is more than affordable than in most other cities in the state. Construction, manufacturing, and healthcare seem to dominate the economy here, finding employment opportunities tied to these sectors will be fairly easy in Reading.
Area: 26.11 km²
Current Population: 95,112
Median House Cost: $213,810
Average House Rent: $850
Crime Rate: It is safe than 11% of the U.S cities (Source: Neighborhoodscout)
Best Educational Institutes: Alvernia University, Reading Area Community College, Penn State Berks .
Top Employers: Penske Truck Leasing, Arrow International, Redner's Markets, Reading Health System.
Best Neighborhoods In Erie
College Heights
Shillington
Wyomissing
Ridgewood
Kenhorst
Also Read: 6 Best Places To Live On The East Coast
Conclusion
Pennsylvania is a large and diverse state, with plenty to offer its residents. If you're looking for a big city with all the amenities, Philadelphia is the place for you. If nature is more your thing, Pittsburgh and a couple of the other cities on this list has you covered. There are smaller cities and towns scattered throughout the state that can offer a quieter lifestyle or an opportunity to be close to family and friends. No matter what your needs and wants may be, there's a perfect place in Pennsylvania for you to call home. Have you decided which of these Pennsylvanian metropolises is right for you?
FAQs On Largest Cities In Pennsylvania
Where Should I Not Live In PA?
If you're considering moving to Pennsylvania, you need to avoid living in places like Wilkinsburg, Mckeesport, Harrisburg, and Wilkes-Barre. These places have a reputation for high violence and property crime rate in comparison to most other cities in the state.
Which Is The Safest City To Live In Pennsylvania?
Some of the safest cities in Pennsylvania are Franklin Park, Emmaus, Elizabethtown, South Park, and Collegeville. If you're considering moving to Pennsylvania, don't forget to check the crime rate in the city you're planning to live in.
Is Pennsylvania Expensive To Live In?
As per 24/7 Wall St. data, Pennsylvania ranks 20th for having the highest cost of living. This makes living here slightly expensive but you can always choose to live in affordable cities in Pennsylvania such as West Mifflin, Lancaster, Oil City, and Pottsville.
Enter your information
Almost done!
Enter your information to view your quote.
Your information is safe with us. By using this service, you agree to receive email communications solely regarding your relocation process