Are Moving Quotes Negotiable?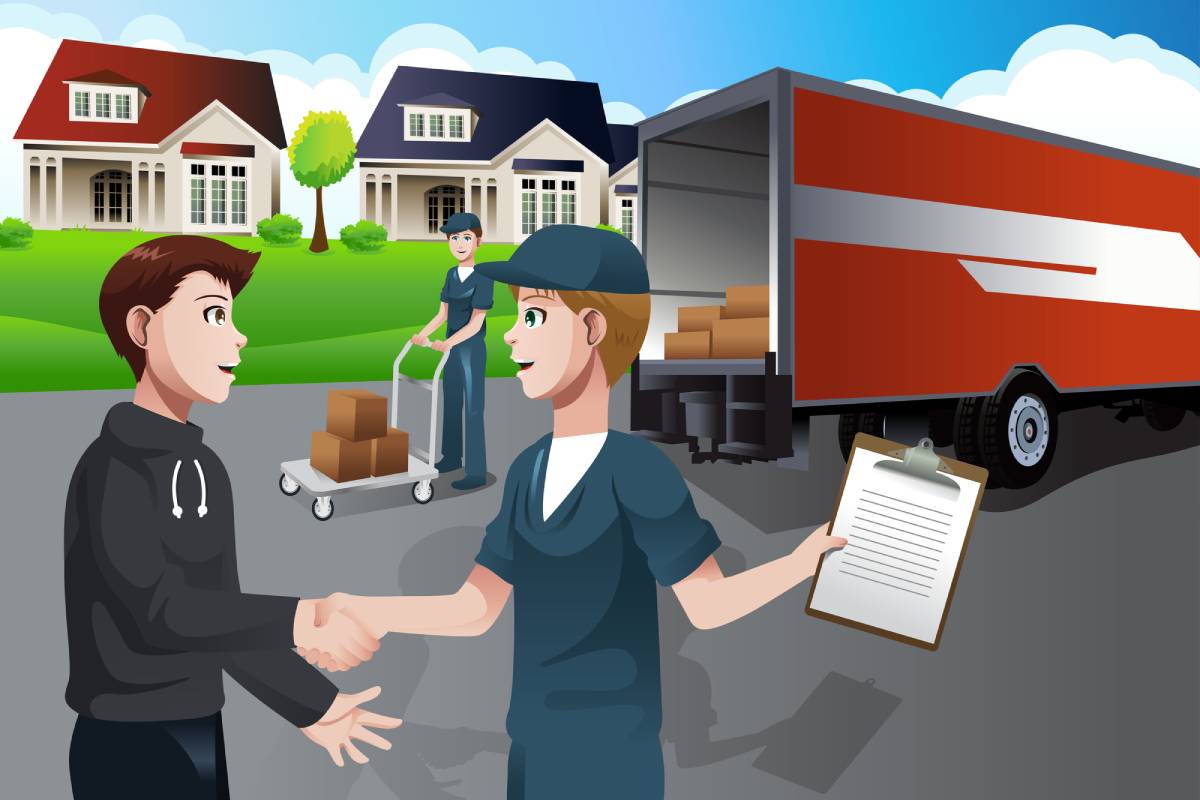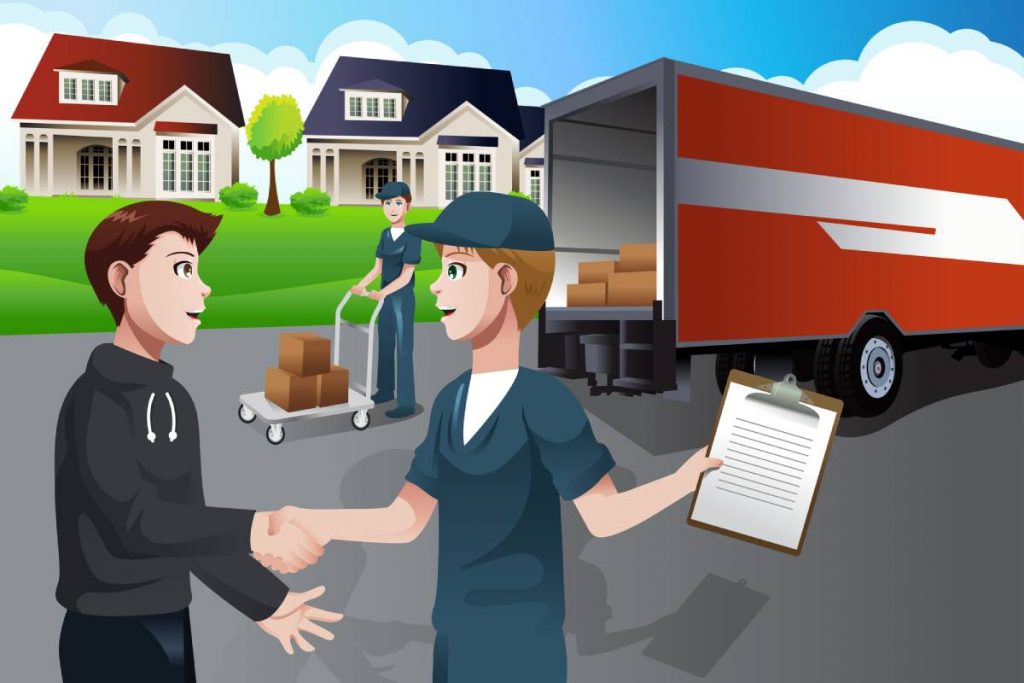 If you want to make the most of the services you are getting from a moving company and have your move facilitated as per your preferences, you have the option of negotiating your terms with the moving company you choose. When you state your preferences and requirements to them, they will tell you what packages they have on offer. They may also customize some packages to suit you. After you have settled on a package they will give you a quote. This quote is an estimate of how much this process is going to cost you. Now, if this quote seems too high, don't panic. Most moving companies are open to negotiating. If you are persistent and determined, you can haggle your way into a good deal.
What You Need To Know Before Negotiating
If you are going to look for a bargain at a professional moving company, be well prepared before you start negotiations. This will convey a message of clarity, determination and knowledge-based debate. If you throw a number at a moving company without facts, figures and proper research, they are likely not to take you seriously and will not budge from their original offer. So before you start negotiating, make sure you are fully aware of the following:
Details of the move: Gather all the information you can about your move. Find out where you are moving to, what the driving distance is, and how much gas you'll need. Assess the number of packed boxes you'll have and the average weight of all your belongings. Then you'll be able to gauge how many laborers you would need to assist you with packing, loading, moving and unloading. Evaluate whether or not you need help with packing as well. Can you perform some of the moving tasks yourself? Decide when you plan to move. The moving date can make all the difference in a moving quote. Going during the summer can result in a higher cost bracket, while moving in the winter can halve your costs. Find out what you can manage on your own, so that you don't need to add on services from the company.
Services included in the estimate: Thoroughly research the moving company you are interested in doing business with. Find out what packages they have on offer, and exactly what services are included in each package. Sometimes, packages may exclude certain essential services, which can be bought separately as add-ons. This eventually affects the total billed amount. So find out how much you can get done within a specific package, and see if they would be willing to throw in some extra services for free to sweeten the deal. Chances are, if the movers are interested in getting your business, they will be accommodating one way or another. All you have to do is know the ins and outs of everything they are selling.
Who you'll be working with: Always ask about the team that you will be working with, any supervisors who will be your point of communication and who the representatives of the corporate office are. You need to know beforehand how involved the company will be in the moving process and whether each responsibility falls on one person's shoulders or an entire team. This will give you a good idea of how committed the movers are to the operation. You will also find how much of a priority they believe you are. Before settling on a moving quote, ask to meet the team. If they allow it, request to go on-site and observe their laborers in action on another project. If you like the service you see, then you know it's worth going forward with the negotiations.
See also: Questions to Ask Your Mover Before Hiring
Before You Decide On Your Ideal Quote
In order to negotiate a quote that works for you, you need to first decide how much you are actually able to afford. To find the ideal amount that you can pay, while hiring a professional moving company, you have some planning to do. Follow these steps to get a better idea of what you are working with and what you can suggest to the movers, when they make an offer.
Sort out your budget: Before you go and ask for professional help, you need to know exactly how much money you are willing to spend on professional packing and moving services. This is by no means all of the money you will have to spend on your move, but it will be a decent chunk. So not only do you have to save up enough funds for your move, but they should be enough to accommodate a moving company as well. So calculate how much you have saved up, and how much you are planning to allot to professional help.
Declutter: Before you begin packing, narrow down the items in your house to the ones you are really going to take with you versus the ones you can discard, donate or sell before you move. If any of the belongings fall in the latter category, get rid of them before you invite a moving company into your house. You will also find that it is easier to quantify your belongings, based on importance and weight. Weight is one of the key components of a mover's quote. So declutter your house to give a realistic representation of what you plan to take with you.
Plan your strategy: If the movers you have selected are legitimate, well-reputed, honest and good-to-go, then you need to plan how you are going to get the deal that you want. Keep the estimates you have accumulated in your back pocket, and you can make mention of the company's competition to lure the company into making you a better offer. Ask about special deals and discounts, if any. Be persistent in achieving a better deal. You can offer them some leg room by being flexible about our moving date, and perhaps offering to do some of the tasks by yourself, without their help.
Get multiple estimates: Shop around for estimates from different companies. Do you research, read the reviews and make some phone calls. Ask each moving company what services they are offering within your budget. Also ask them to evaluate your cargo and give you a quote that they believe would cover their services. You should have at least 3 to 4 estimates from different companies before you approach the one you like the most. This will give you an idea of what's available in the market right now and how much you can negotiate.
Make sure you're dealing with legit movers: Always do a background check on the moving company you are interested in. Find out if they have an online presence and if they are easily accessible. Read customer reviews and find out how much business they get in a year. Are they asking for money upfront? Are they secretive in offering quotes free-of-cost? Are they easy to locate? Keep a checklist of red flags and see if they have any. The last thing you want is to spend a lot of money and get scammed.
Bargaining Tools
There are different ways to get to a mutually agreed amount. You don't need to haggle like you're at a flea market. There is a method to follow, which can provide very favorable results. With these bargaining tools, you can rest assured you will profit from the negotiations.
Estimates from different companies: You can bargain for a better deal with a moving company only when you know it's possible. You will only know this if you have done the necessary research and found more than one estimate from different companies for the services you require.
Ask only for what you need: Assess beforehand where you need help during the move. You may only require help during the packing stage, or you may need laborers to help you load and unload the heavy load. Perhaps you only need transport and a driver to relocate your things. Or you might need them for the entire operation.
Special offers: Always check for special offers or season discounts that companies might be running. They usually advertise this on their websites or social media, but it always helps to ask them directly on the phone. This might help bring down your price a bit.
Be open to adjusting your schedule: If you can be flexible about your moving date, this might favor your case considerably, because then the companies can provide their services during months that are slow business. Slow months mean cheaper prices for hiring their services.
Use their competition as a bargaining chip: When you know they are close to settling on a budget that suits you and they really want your business, you can drop their competitor's name in the conversation just to push them a little further towards your deal.
Don't give up on the first 'no': If you have a budget to stick to, you have to fight tooth and nail for it, so persist in your negotiations and keep looking for the best deal. Chances are, with some patience and a lot of determination, you'll find what you're looking for.
Conclusion
At the end of the day, it's important to find a moving company that only provides the support you need, but understands what your budget is and works around it. They are interested in making this a smooth and efficient process for you, and that is why you should invest in them. With a little bit of negotiating, you'll get the moving quote you're looking for for.
Frequently Asked Questions
Q. Are moving quotes binding?
Most moving companies will offer non-binding quotes for interstate moves. They calculate their costs by measuring the weight of the total number of items you intend to move, along with the amount of packing material required. Your total weight will be calculated based on the list of all the items you have given to the movers.
Q. How accurate are moving quotes?
Getting a moving quote in-home is likely to be more accurate, because the movers have a direct idea of the size of your house, the belongings you intend to move, and how many laborers would be required to carry out the entire operation. They can assess how challenging the process might also be, with regards to staircases or narrow and abnormally shaped corridors. Depending on the level of effort required, they can come up with a fair price.
Q. Do you pay movers before or after?
As a rule, always pay for services after they have been rendered. Being asked to pay upfront before the services have even commenced is a red flag and should tell you not to invest in that company. All legitimate and honest companies will always ask for full payment after they have completed all the work they have promised.
Q. Do movers charge by the box?
Unless you are shipping long distance or internationally, and require a freight shipping container or two, it's unlikely that moving companies will charge by the volume or number of boxes or their size.
Q. How many moving quotes should I get?
Before you lock in on a deal or company that's the best for you, get at least 3 or 4 quotes from different companies. This way you can compare prices and see which company is offering the best deal for the price they are asking. If you don't do this, you might end up taking the most expensive deal without even knowing it.
Related: How Can I Move Long Distance Cheap
Q. Do moving companies charge by cubic feet?
Moving companies are legally allowed to come up with estimates using charges per cubic feet for interstate moves, if they have made a provision to do so in their costing policies and contracts. All volume-based charges are permitted if the estimate the moving company is providing is binding.
Enter your information
Almost done!
Enter your information to view your quote.
Your information is safe with us. By using this service, you agree to receive email communications solely regarding your relocation process