Moving from California to Texas – A Detailed Guide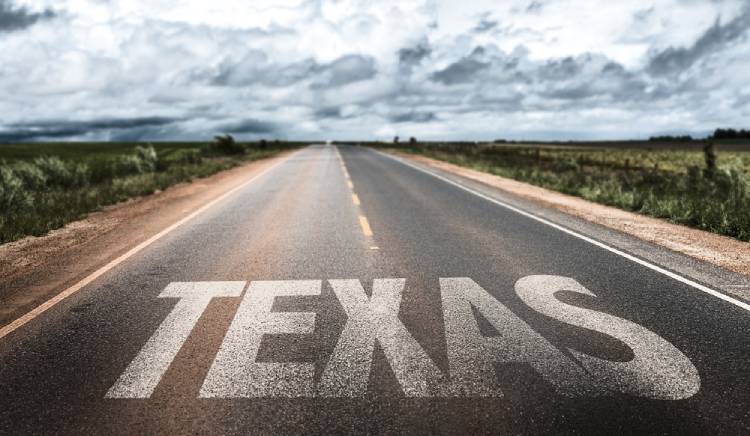 If you want a peaceful but jostling neighborhood, head over to Texas. The people are welcoming and their typical Southern hospitality will not make you feel amiss. Many other factors make Texas a vibrant state. This is not to say that California isn't a good state to live in. It definitely is, but not necessarily for your pockets!
If you have been considering moving to the Lone Star State, you have come to the right place! With our detailed article, we will take and compare all the aspects of Texas and California, lay all the facts on the table, so that you can decide what is best.
Some Crucial Points To Explore Before Moving From Texas To California
Weather
California's one redeeming quality is its weather. Its temperatures are moderate and tourists spend the summer heat hiking, swimming, or just having fun on the beach. However, the same cannot be said about the summer in Texas. Average day temperatures in Texas range between 92°F to 100°F whereas night temperatures are as warm as 75°F. You may still choose to camp or hike in these temperatures, but do not go without sunscreen and wearing light-colored long-sleeved shirts. This will reflect some amount of the heat away. On the other hand, the average high day summer temperatures in California are in the 80°F to 85°F range.
Winter in Texas is pretty mild compared to its summer. It can get below freezing point in some regions in Texas, but the average high temperature during the season is in the 52°F to 71°F. Carry a couple of sweaters and gloves when traveling in Texas' chilly weather.
Texas does not receive much rain snow, except in the northern parts of Texas. So you will not have to worry about carrying umbrellas or raincoats.
Cost Of Living
People have been moving from California to the Lone Star State for several reasons. To begin with, the cost of living in Texas is 25% cheaper than living in California. Many people have found California's high real estate prices and taxes simply unaffordable.
Texas, on the other hand, has affordable housing. If you were living in Texas, you would have to pay 50% less for housing than in California. According to NeighborhoodScout, Texas' median home value is $186,441 and the median rent per month is $1,331. On the contrary, California's median home value is $587,233 and the median rent per month is $2,337. Including the median home value and rent, you will save $401,798 living in Texas than in California. That is a huge figure!
Taxes
Texas is one of America's tax-friendly states. Look at the table below and see for yourself:
| | | | | |
| --- | --- | --- | --- | --- |
| State | Income Tax | Sales Tax | Property Tax | Gas Tax |
| Texas | None | 6.25% – 8.25% | 1.69% | 20 cents per gallon (regular gasoline and diesel) |
| California | 1% – 13.3% | 7.25% – 10.50% | 0.73% | 50.50 cents per gallon (regular gasoline) 38.50 cents per gallon (diesel) |
Groceries
There is no need to worry about groceries in Texas as it is 18% cheaper than in California. Cooking your meals has never been easier! The average cost of fruits and vegetables in Texas is 10% cheaper than the cost in California; similarly, the average cost of essentials such as eggs, bread, milk is 30% less than in California.
Utilities
You will have to invest in air conditioning as temperatures can get pretty high in Texas during summer. Although electricity is relatively cheaper in some parts of Texas like San Antonio and El Paso, utility bills are slightly higher in this state as compared to California. A Texan spends $125 on utilities, whereas a Californian pays $110 per month.
Economy
A wealthy economy means a successful state. This is relevant to California and Texas. Both states are top regular contributors to America's economy. Of course, California has a slight edge raking in revenue of $3 trillion in 2020, but that does not leave Texas behind. Texas has a GDP of $1 trillion, making it the 10th largest economy in the world, ahead of Canada and South Korea.
While California's GDP banks on its tourism, aerospace, and technology industries, Texas makes its income through agriculture, manufacturing, oil, and petroleum spheres. The Lone Star State has the most number of farms in the country; agriculture has an overall economic impact of $115 billion annually.
Here are a couple of lucrative professions for you to consider joining:
| | |
| --- | --- |
| Profession | Average Annual Salary |
| Petroleum Engineer | $90,000 |
| IT Manager | $88,875 |
| Chief Executive Officer | $104,425 |
Speaking of unemployment rates, Texas ranks much better than California. Stating figures, Texas unemployment rate is 6.2%, whereas California's rate stands at 7.6%. A 2% increase suggests the cost of living is much much higher in California compared to Texas.
Coming to median household incomes, Texans earn comparatively lesser than Californians. Probably because of its low cost of living. If you look at the margin, Californians bag approximately $14,000 more than the average Texan.
| | |
| --- | --- |
| State | Median Household Income |
| Texas | $61,874 |
| California | $75,235 |
Assuming you are the only working person with no children, an annual salary of $29,134 will be sufficient (according to LivingWage) in Texas. However, if you are both working parents and have two kids, you will have to earn about $80,325 annually.
Getting Around In Texas
Texas has different modes of transportation. The Dallas Area Rapid Transit (DART), The Metropolitan Transit Authority of Harris County (METRO), and the Denton County Transportation Authority (DCTA) have a network of light rail that commutes passengers daily within or to neighboring cities. Greyhound provides intercity bus service and three Amtrak trains (Texas Eagle, Sunset Limited, Heartland Flyer) travel to most of Texas' major towns.
But if you want to get to all parts of Texas, driving will be your best option. Texas and California are mainly car-driven states. It would not make sense to walk a long distance to a bus stop only to wait for another hour for the bus to arrive. Another reason is that people are scattered all over Texas. Public transport becomes inefficient when it cannot touch remote areas. To save on time, money, and energy, buy a car (if it is within your means).
Texas' Core Features
Texas has an abundant economy with numerous employment opportunities. Hence finding a lucrative job will be a breeze.
The rate of taxes is much lower than the rate in California. You will save thousands of dollars on housing costs, which in turn, saving a lot of money.
Apart from that, groceries are much cheaper in this state than in California as well. You can be sure of saving a lot of money in this state.
See also: Moving to Texas
Best Places To Live In Texas
The Woodlands
If you plan on raising a family, then The Woodlands is one of Texas' finer cities. The private schools are amongst the top-ranked in the country, and the overall welcoming sense of the community makes this city the perfect environment to raise children. Along with that, the streets lined with eateries on either side will satisfy your hunger pangs. Grabbing a bite in the middle of the day has not been easier. Town Center encompasses several malls and shops where locals make a majority of their purchases that includes The Woodlands Mall, The Woodlands Waterway, Market Street, and The Cynthia Woods Mitchell Pavilion.
Median Home Value: $374,200
Median Rent: $1,566
Dallas
This city has an active nightlife different from any other city in the state. The Foundry, Inwood Tavern, and Lizard Lounge have a particular vibe and charm that customers feel like a part of the city. Dallas is a sightseeing destination infused with museums and aquariums for fun or catching up with a long-lost friend. The job market and education have improved over the past few years which makes Dallas a city of opportunities.
Median Home Value: $188,100
Median Rent: $1,052
Also Read: Moving To Dallas Texas | Moving From Chicago To Dallas – A Detailed Guide
Plano
Plano portrays Texas's finest Southern hospitality. The amicable people, marvelous scenery, and amazing food earn Plano bragging rights. Many reviews on Niche have commended Plano's flawless condition of roadways. They are vast, clean, and do not have many potholes in them as compared to other cities- a major factor to consider if you are driving. Want a city with a small-town feel? Consider Plano as one of your choices.
Median Home Value: $320,100
Median Rent: $1,418
Richardson
Richardson is a small city in comparison to others but is growing. It is generally quieter as well and does not have much in terms of activities. You will have to go to Dallas to enjoy a night out or visit neighboring cities for trekking and amusement parks. However, the friendly community, competitive schools, and high job market compensate for Richardson's slow lifestyle.
Median Home Value: $274,200
Median Rent: $1,403
Few Tips To Bear In Mind Before Moving From California To Texas
Planning will eliminate a good chunk of your stress. For a smooth move, organizing and strategizing are key and to do that, having an inventory of items needed to pack is important. It will not only help you in listing potential items that could be expensive to transport but also declutters unwanted items. So decide accordingly.
Before finalizing any deal, check if the moving company is registered. Many moving companies advertise long-distance moves, but you will have to do background checks on them. Ask if they have renewed their insurance as well.
Important documents such as passports and licenses should be kept safely. It is pretty easy to lose or forget them while traveling because of its portability. We suggest reserving a container exclusively for storing these things. Remembering these things at the last minute can cause a lot of confusion.
Driving from California will take you approximately around 21 hours to reach Texas. If you are used to long drives, then it is fine, but a faster and cheaper alternative will be flying. Depending on which airport, you will reach Texas in just 2 hours from California. Flights from San Francisco, Sacramento, and San Jose will take 3 hours to reach Texas.
If you choose to fly and rather have your vehicle shipped, moving companies offer discounts when you bundle your auto transport and move.
Also Read: 10 Largest Cities in Texas
The Cost Of Moving From California To Texas
Texas is 1,407 miles from California via the I-40 E. Such a long-distance move is going to be expensive and you might search for simple methods to minimize overall expenditure. Therefore, always get quotes from at least 3 registered movers before finalizing any offer. Go through their websites, brochures and ask for discounts, packages, or any free accessories thrown in. Carrying fewer items with you will also affect the net costs putting more cash in your pockets.
Here is a rough breakdown of the total cost of moving from California to Texas:
| | | | | |
| --- | --- | --- | --- | --- |
| Size Of The Move | Moving Company | Moving Container Company | Freight Trailer Company | Truck Rental Company |
| 1 bedroom | $1,688-$1,900 | $1,940-$2,500 | $1530-$1,959 | $1,100-$1,480 |
| 2-3 bedrooms | $2,203-3,556 | $2,444-$3,083 | $2,184-$2,766 | $1,145-$1,550 |
The above prices do not include the costs of the size and location of the place. Quotes may vary. Hiring a professional moving company is a much better call as you save on time, energy, and resources. They will pack, load, and unload your items and deliver them most safely. Where cleaning is concerned, some companies provide free junk removal. So have a thorough discussion with your mover on this subject before proceeding any further.
Prices vary according to the season as well. If it is the peak moving season, moving costs will be higher than usual. Also, watch out for holidays. Prices hit the roofs, especially on these days. Therefore, try moving during the off-season.
It will be foolish to take the first quote your mover offers. We know that sometimes you want to get things done quickly, but ultimately, haste makes waste. So you will want to take your time, see at least 3 more movers and get competitive quotes from them. Compare the packages and find the best possible solution.
Also Read: Moving To San Antonio, Texas
Summing Up Everything
Texas has its pros and cons. It has a low cost of living, efficient real estate rates, and a plethora of job opportunities to explore. But of course, the extreme summers of Texas are something you will have to put up with. Then again, no place is perfect!
Even so, you will have no regrets about moving from California to Texas. On top of that, you will escape California's steep inflation in commodities and housing.
FAQs
Is Texas Cheaper Than California?
Texas is a much cheaper state to afford than California. Many people move to Texas because of its low cost of living and affordable lifestyle. To add to that, you can purchase cars or any fancy gadgets in Texas as the sales tax rates are lower than in California.
How Much Does It Cost To Move From California To Texas?
The average cost of moving from California to Texas, without special packages or services, is between $2,300-$4,200. Factors such as location and size of the place affect the net rate as well.
Is Texas A Good Place To Live?
Measuring Texas' cost of living against California's, we can say that Texas is a better place to live. Quality education, a booming economy, and cheap real estate rates give Texas an edge over California. Just mind the summer temperatures! They can get pretty hot.
Related: Moving from California to Arizona | Moving From New York To Texas
Enter your information
Almost done!
Enter your information to view your quote.
Your information is safe with us. By using this service, you agree to receive email communications solely regarding your relocation process