Moving From Chicago To Dallas – A Detailed Guide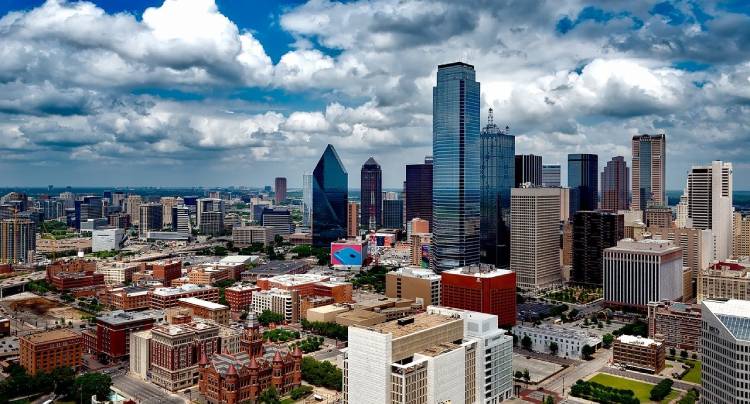 Chicago is a beautiful city no doubt, but if you want a change or are just on the lookout for better opportunities, you might want to consider moving to a new city. When it comes to that, Dallas, Texas is a unique city where the west and the south collide. It's one of the best cities to live in and has room for everyone. As a resident of Chicago wanting to move to the beautiful city of Dallas, you need to look deeper into the opportunities that Dallas offers you. You should weigh all your options and make an informed decision.
To give you a better idea of what it would be like to live in Dallas, we have listed down a few highlights for reference.
Weather
Like sunny days and absolutely hate freezing winters? Then you'll totally love Dallas as it enjoys 234 days of sunshine and it rarely snows. This is very unlikely in Chicago as there is heavy rainfall and snow during winters. On one hand, where winters are freezing and there are inches of snowfall in Chicago, the mild winters in Dallas can be drastically different.
Chicago is a safe city when it comes to natural calamities. The only natural disaster that the city is prone to are tornadoes. Some natural calamities that you will experience in Dallas are thunderstorms throughout the year along with tornadoes and extreme lightning. The switch between the two cities is extremely unpredictable and you need to be prepared when moving to Dallas.
Cost Of Living
The cost of living is another thing that you may want to consider when moving from Chicago to Dallas. If you can afford Chicago, Dallas shouldn't be a big problem for you.
The cost of living between Dallas and Chicago is not very wide, to begin with. The national average cost of living is 100 while in Chicago it is 106 and that of Dallas is 101. Even though the two cities are above the national average, there is not a significant difference between the two. Moving to Dallas will definitely be a bit cheaper than living in Chicago.
Some factors that may affect your cost of living in Dallas when compared to Chicago are the tax rates, housing market, and monthly expenses. Let us look at these aspects with deeper statistical data for better understanding.
Also Read: How Much Does It Cost to Move Out Of Dallas?
Buying A House
The real estate market in Dallas is slowly booming as more and more people have been moving to the city. The demand for houses has increased and so have the rates for these houses. If you're moving from Chicago to Dallas, you'll definitely find out that Dallas is a relatively cheaper place to live in.
To give you a better idea of the difference in the housing rates between Chicago and Dallas, we have listed down a table for your reference.
| | | |
| --- | --- | --- |
| | Dallas | Chicago |
| Median Home Value | $287,282 | $301,915 |
The housing market in Dallas is on the higher end but still more affordable when compared to Chicago. However, many in Dallas prefer to rent instead of buying a house as it makes more financial sense.
Renting A House
When moving from Chicago to Dallas, you won't be spending extra or saving anything when it comes to rent. Both the cities are on the higher end when it comes to the housing market. But even then living in Dallas is a tiny bit expensive when you look at the rent. There's not a huge difference in the rates but even then, the rent is more expensive than buying a house.
| | | |
| --- | --- | --- |
| Apartment Size | Average Monthly Rent In Dallas | Average Monthly Rent In Chicago |
| Studio Apartment | $1,030 | $1,017 |
| 1-Bedroom Home | $1,101 | $1,115 |
| 2-Bedroom Home | $1,304 | $1,286 |
| 3-Bedroom Home | $1,662 | $1,629 |
Tax System
Tax is one of the most important criteria that determines if you'll be spending some extra money or the same amount of money on taxes in the city of Dallas. When you compare the tax rates of Dallas with Chicago, you will observe that Chicago has higher tax rates. Dallas has 0% income tax whereas Chicago has 5%. The sales tax in both cities is higher than the national average but even then the tax rate in Chicago is higher. Dallas has a sales tax of 8.3% when Chicago has 10.3%.
This is where the cost of living makes a blogger difference. The tax rates play a vital role in increasing the cost of living in the city of Chicago. So, if you're moving to Dallas from Chicago, you'll be saving some money by not paying heavy taxes!
Utilities And Other Expenses
Your monthly expenses in each city will play a part in determining which city would be more expensive to live in. Some things are a bit more expensive in Dallas than in Chicago and vice versa. Here's a look at the monthly expenses and cost of certain goods you will probably be consuming throughout a month.
| | | |
| --- | --- | --- |
| Expenses | Dallas | Chicago |
| Monthly Utilities Bill | $159.74 | $160.25 |
| Monthly Transportation Pass | $96 | $105 |
| 1 Litre Milk | $0.84 | $0.80 |
| Loaf of Bread | $2.83 | $2.79 |
| Monthly Internet Bill | $61.47 | $56.5 |
| 1 Litre Gasoline | $0.64 | $0.85 |
As you can see, most of the utility bills that you will be paying in either city are almost the same. When some things like groceries are slightly expensive in Dallas, transportation is relatively much cheaper. If you get to the overall cost of living, Dallas is a cheaper city to live in according to the stats shown on BestPlaces.
Crime Rate
Dallas has a bad reputation with crime rates in the city. It's one of the cities in the US that is ranked higher in crime rates. Both violent and property crime rates in Dallas are higher and Chicago follows right after. Both the cities have high crime rates and you need to pick out the neighborhoods wisely.
When Dallas is safer than 6 cities in the US, Chicago is safer than 8 cities in the US. Living in Dallas, you have a 1 in 114 chance of being a victim of a violent crime and a 1 in 29 chance of being a victim of property crime. The property crime rates in the city are on the rise making you vulnerable to being a victim of burglary or theft.
Employment Opportunities
Dallas has a thriving and developing economy with a GDP of $472.33 billion back in 2019. The city is headquarters to some of the biggest companies in the US and has ample job opportunities for new graduates and skilled professionals. Some of the sectors that contribute to the economy of Dallas are energy, engineering, business, finance, airline, healthcare, and the agriculture sector.
The unemployment rate of Dallas is 3.5% which is lower than the national average of 6%. If seeking a job is your priority, you may want to move to Dallas as there are job opportunities for all. The following are some of the top companies in Dallas, Texas.
Comerica
American Heart Association
Haynes and Boone
UT Southwestern Medical Centre
Cambium Learning Group
Dean Foods
Southwest Airlines
Texas Instruments
Education
Education in both cities is equally as good. Dallas has a total of over 400 schools providing education to more than 220,000 students. There are a number of top-rated schools and universities in Dallas that have attracted students in the city. The schools and colleges in Dallas have skilled and qualified teaching faculty to provide quality education. Within the city itself, there are some of the best higher education institutes that have some of the best four-year programs. In the past few years, a large number of students have migrated to Dallas for the ample higher educational opportunities they get.
Listed below are some of the best-rated educational institutions in Dallas:
Schools
George B Dealey Montessori School
Hyer Elementary School
Coppell Middle West School
Dallas Environmental Science Academy
Universities And Colleges
Dallas Baptist University
University of North Dallas
Criswell College
Dallas International University
Traffic And Transportation
The public transport system in Chicago is efficient and most people prefer using these services. Public transportation in Dallas is also liked by the general public. The Dallas Area Rapid Transit system is the public transportation system that operates trains and buses around the city. These transportation services are used by the public to move in and out of the city center to the suburban areas.
That said, traffic in Dallas can be excruciating during peak hours and can cause a delay of about 45 minutes. This is not the case in Chicago as the traffic is not that harsh and the transportation system is also top-notch. Moving from Chicago to Dallas will require you to adjust to spending some time in traffic to reach your destination. Stock up on your podcasts and playlists to listen to while you're staring at the car in front of you!
Most people in Dallas own their own vehicles and use them to commute to the desired places. There are parking spaces all over the city across several neighborhoods which allows you to travel with your private vehicle whenever you go. Considering how vast Dallas is, we recommend that you get your private vehicle as it gets easier to move around in the city at your convenience.
See Also: Top Cities Americans Are Fleeing To
Places To Visit In Dallas
When you move to Dallas, you must visit a few prime tourist attractions and local places across the city to know more about it and adjust to the lifestyle as well. We have made a list of places you must visit when you get to Dallas.
1. Klyde Warren Park
Klyde Warren Park is the most scenic park in the middle of Downtown Dallas. It has the most gorgeous view of all of Dallas that you must take a look at. A picnic with your family or a nice walk around the park sounds great over the weekend.
2. Sixth Floor Museum
The Sixth Floor Museum is a great place to visit if you're interested to know more about the JFK shooting. If you're a history geek, you'd love to visit the museum and learn about the history.
3. Dallas World Aquarium
If you love marine life and want to spend some time with penguins, sharks, flamingoes, and other aquatic animals, Dallas World Aquarium is the place you must visit. You can book tickets in advance and spend some time with the beautiful animals in the aquarium.
Some other notable places to visit in Dallas are:
Perot Science Museum
Bishop Art District
Fort Worth
North Park Mall
White Rock Lake
Best Places To Live In Dallas
When moving from Chicago to Dallas, you'd want to look at and consider a few neighborhoods before you make any conclusions. To make things easier for you, we have made a list of the best neighborhoods in Dallas that you might want to live in.
1. Timberbrook
Timberbrook is one of the friendliest and one of the most populous neighborhoods in Dallas. It makes for the perfect place to live with your family. There are parks, schools, spacious houses for large families, outdoor activities, and other amenities for all. Timberbrook is closer to the city and a few minutes drive from some metropolitan areas as well. Additionally, the traffic in this neighborhood is negligible and commuting takes no extra time. If you want to move to a quiet suburban neighborhood, Timberbrook is the place for you.
Population: 5,843
Median Home Value: $439,806
Annual Median Household Income: $115,750
Monthly Median Rent: $1,250
2. Bishop Arts District
Bishop Arts District is one of the most unique neighborhoods in all of Dallas. It has become a hub for millennials to hang out and live in as the housing is affordable and there are plenty of places around to chill. The vibe of the district is a high-town and boujee even when the cost of living is quite reasonable for the amenities available. It's the best place for people who want to live in a high town at affordable prices. Both families and millennials accommodate this neighborhood and you can choose to move here if you like what you get.
Population: 3,851
Median Home Value: $224,342
Annual Median Household Income: $46,213
Monthly Median Rent: $1,074
3. Oak Lawn
Oak Lawn is known for its nightlife and some of the best restaurants in the locality. This location appeals to college students and the younger generation. Only a few families live in the neighborhood even when the educational opportunities are plenty. The neighborhood has no traffic issues and is very walkable as well. Additionally, everything you'll need on a daily basis is located in the vicinity.
The neighborhood is great for people who want the best of both worlds- a good food and nightlife scene and educational opportunities. If these things appeal to you, you can definitely choose to look further into the neighborhood and the opportunities it offers.
Population: 44,730
Median Home Value: $378,936
Annual Median Household Income: $87,348
Monthly Median Rent: $1,726
4. Preston Hollow
From TV and movie actors to NFL players and other celebrities, Preston Hollow is a neighborhood in Dallas where a majority of elite people reside. The neighborhood has a luxury shopping mall, restaurants, and basically high-end everything! The rent and housing market in the neighborhood is on the steeper side and not everyone can afford to live in the area.
Population: 14,306
Median Home Value: $514,643
Annual Median Household Income: $174,230
Monthly Median Rent: $1,367
Also Read: Moving from Chicago to Nashville – A Complete Guide
Cost Of Moving From Chicago To Dallas
Moving to a new city is a hectic and long process. To add to this, moving across state borders is even more difficult and can get a lot more expensive as well. The cost of moving from Chicago to Dallas costs anywhere between $900-$6,000, depending on the size of your apartment, packing and unpacking service charges, distance, handling needs and other factors may vary the price range.
What you need to know is carrying all your documents and ensuring you have carried everything you need. Once you have that figured out, everything else is a lot easier to manage.
Summing Up
We hope all of the above-mentioned highlights have helped you make a clear decision. If the city of Dallas appeals to you and offers the opportunities that you desire, you can take the leap and plan your move out of Chicago. Just be mindful of the crime rates in Dallas. If they seem like a fair trade-off for the kind of job opportunities you get in Dallas, make the move a concrete plan.
Also Read: Chicago IL Surrounding Suburbs Guide
FAQs
How Much Does It Cost To Move From Chicago To Dallas?
Moving across state borders costs you a lot of money. Whether you're on a budget and plan on going the DIY route or hiring professional movers, moving from Chicago can cost you anywhere between $900-$6,000.
Is Chicago More Expensive Than Dallas?
The cost of living for different utilities is different in either city. In some aspects like tax, housing rates, and transportation, Chicago is more expensive than Dallas. But when you compare the overall cost of living, Dallas is an affordable place to live in as compared to Chicago.
Is Dallas Worth Moving To?
Dallas is a gorgeous city that you can relocate to if you're on the hunt for jobs, higher educational opportunities, or simply want a change of space. Dallas has them all and is a welcoming city. So yes, Dallas is definitely a city worth moving to!
Also See: Moving To Dallas Texas | Moving from Chicago to Austin | Moving from Chicago to Cincinnati
Enter your information
Almost done!
Enter your information to view your quote.
Your information is safe with us. By using this service, you agree to receive email communications solely regarding your relocation process