Moving from Chicago to Los Angeles – A Complete Guide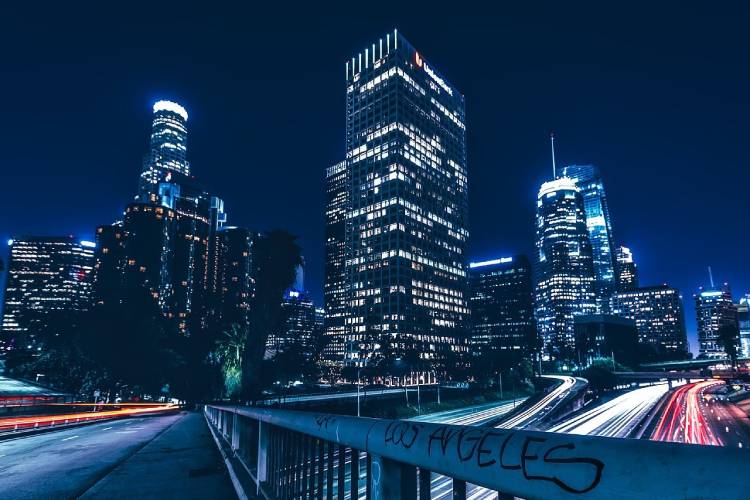 Be fully prepared for your move from Windy City to Los Angeles.
If you have chosen to move to Los Angeles from Chicago, you are in for a pleasant surprise, the first one being the warmer weather and beautiful, sunny beaches. Los Angeles is an explosion of culture, diversity, music, food, theater, sport, and self-expression. Moving here will be a different experience than anywhere else in the United States. Since it's a move that might change your life completely, it's important to be prepared and plan.
Pros and Cons of living in Los Angeles:
Pros:
Full of activity: No matter the day of the week or time of day, there is always something to do in Los Angeles. You can choose a plethora of art galleries and exhibitions, museums, festivals and fairs, entertainment venues, shows, and performances all year round.
Artists and Dreamers: Los Angeles attracts the best of creative minds and ambitious artists from not only around the country but all over the world. Los Angeles has excellent work opportunities for artists, musicians, actors, dancers, and performers of all kinds, along with the creative space to let their minds expand and craft improve.
Outdoor recreation: Whether it's going down to the beach, cycling down the coastline, or trekking up a mountain, Los Angeles has plenty of outdoor activities and recreational sports to enjoy.
Food: You can enjoy both Michelin-starred fine dining restaurants as well as cheap food truck tacos off the street. You can have it all in LA, from Korean hot pots to Indian curries, Tex-Mex and French crepes to Vietnamese pho.
Work-life balance: Living in LA is different from many other cities, like New York City, where the level of stress skyrockets every day. The relatively laid-back lifestyle in Los Angeles helps people work and play.
Weather: The weather in Los Angeles is sunny and balmy through the summer and pleasant with a chill in the winter and spring. You will experience an average of 284 days of sunshine in Los Angeles. And you won't have to trudge through several inches of snow. And you have access to the beach all year round, too!
Diversity: One of the greatest things about Los Angeles is an equal proportion of different ethnicities living here. There isn't one great majority. People from all over the world are either working, living or studying here.
Airport: LAX is the United States' second largest airport, with flights connecting you to almost every part of the world. There are over 100 domestic routes and about 85 international routes.
See also: Moving To Los Angeles – Relocation Guide for 2022
Cons:
Housing Costs: The housing market in Los Angeles is difficult to navigate, with very expensive prices in most parts of the city. The median price of a house in LA is about $756,000. The median rent for a one-bedroom apartment is about $2,370 per month.
Traffic: Given that everything is spread far and wide in Los Angeles, most Angelinos rely on their cars to get around. Even though public transport isn't the best or most accessible for daily computers and workers, you will find the 101 and 405 have many traffic jams during rush hour.
State Income Taxes: There is a 13.3% state income tax, ranking as one of the highest in the country. So when you are looking for a job, you'll have to factor in this pay cut in the final salary you get.
Homelessness: Unfortunately, LA ranks high on the homelessness scale, with many homeless people strewn across this big city. Even if you earn a good salary and stay off the streets, you will be constantly reminded that the less fortunate can't.
Cost of moving to Los Angeles
When you plan a move to any part of the world, many factors to consider. How far do you plan to move? What do you want to take with you? How do you plan to move your existence from one place to another? And can you afford it? The cost of moving to Los Angeles will include the size of your house that you are moving from, the weight and quantity of household and personal items you plan to take with you, any specific requirements related to the move, the distance that will be traveled by the cargo transport vehicle, among other miscellaneous costs. Moving from Chicago to Los Angeles would cost more than moving to Los Angeles from San Diego because of the distance. You can expect your move to Los Angeles from Chicago to cost anywhere between $3,000 and $10,000.
Cost of living in Los Angeles
Living in Los Angeles can be a dream come true for many, with the romance of Hollywood, the glitz and glamor of Downtown LA, the stunning landscapes and mountains to trek, and the diverse cultures mixing. But if you don't budget for it in advance, it can be a nightmare because Los Angeles is one of the most expensive cities to live in.
Renting an apartment in Los Angeles for a:
One-bedroom apartment in the center of the city would be $1,450+ per month
One-bedroom apartment outside the center of the city would be $1,000+ per month
Three-bedroom apartment in the center of the city would be $2,500+ per month
Three-bedroom apartment outside the center of the city would be $2,000+ per month
Buying a house in Los Angeles would come to about:
$5,187 per square meter in the heart of Los Angeles
$2,153 per square meter outside the center of Los Angeles
Aside from housing, the living expenses for a single person should come to about $1,000 per month, and for a family of four, it would be about $3,600 per month.
Where to live in Los Angeles
Depending on your income and spending budget, you will find comfortable accommodation somewhere in Los Angeles. These are some of the best neighborhoods in Los Angeles to live in:
Culver City: Home to young professionals from diverse backgrounds, close to Downtown LA, Venice Beach, and Santa Monica, with reasonable rents, fun nightlife, and yummy restaurants.
Downtown Los Angeles: DTLA may be infamous for traffic and Skid Row, but it is also culturally rich, with many landmarks, like Little Tokyo and the Arts District, lots of new developments, and businesses.
Glendale: This North Hollywood neighborhood is ideal for families, with views of Griffith Park and Verdugo Mountains and many family-run restaurants of various ethnic backgrounds.
Los Feliz: Where the old world meets hipsters, Los Feliz is a great place for working individuals because it offers an outstanding work-life balance, with companies within the drivable distance and hiking trails.
Hollywood: The most famous spot in LA, Hollywood is more than home to celebrities. Rent is expensive here, especially in Beverly Hills and Bel Air. But the things to do here are endless, with shows, food, celebrity-spotting, and BTS moments.
Marina Del Rey: The biggest marina in the United States, this ocean-view neighborhood is excellent for its delicious food, views, large apartments and condos, housing young professionals in LA.
Silver Lake: This is a millennial magnet from green spaces to bearable traffic. There are several trails for running, jogging, or strolling with your dogs and the Sunset Strip for lovers of LA nightlife.
Working in Los Angeles
Apart from entertainment, the popular industries in Los Angeles are technology, biotechnology, commerce, and communication. Over 2,000 startups in Los Angeles are dedicated to these industries, creating many job opportunities. Companies like Netflix, Symantec, Verizon, Ticketmaster, and SpaceX have a strong presence in Los Angeles and can offer very good salary packages.
Over and above these jobs, the fastest-growing jobs in Los Angeles include that of a miner, roofer, wind turbine technician, statistician, rod buster, field technician, cartographer, web and software developer, and pipe insulator, to name a few.
Also Read: Job Relocation Guide
Studying in Los Angeles:
LA is an excellent place for students of all age groups. There are over 200 colleges and universities in and around Los Angeles that cater to a host of different subjects and disciplines. It is also ideal for students because it is relatively safer to find housing in Los Angeles while they study. Many universities like the University of California, Los Angeles (UCLA), and the University of Southern California offer on-campus housing, supervised and safe for students to choose as a housing option.
Getting around in Los Angeles
To live in Los Angeles, you will almost certainly need a car to get around. The LA Metro and buses are quite handy if you get into their schedules and connections, saving you fuel and car maintenance costs. The lesser-known DASH Shuttle service also darts throughout Downtown LA and over 20 neighborhoods. Need to connect even further? Then you can avail yourself of the bike and scooter sharing services too!
Entertainment in Los Angeles
Apart from the lively atmosphere through Hollywood, there are umpteen activities to enjoy in Los Angeles. You can go boating in Silver Lake, get a tattoo in Studio City, enjoy the several museums across LA county, attend music concerts and ComicCon, participate in Downtown LA PRIDE and many other LGBTQIA+-related events, go pub-hopping or food-grazing, dancing or karaoke, hiking or surfing. You name it; you can do it in LA.
Also Read: Moving from Chicago to Atlanta – A Complete Guide
Conclusion
Now that you are armed with sufficient information about living in LA, you will survive here and thrive. The key is to find where you fit, how you can make the most of your skillset, and when to make that big leap.
Also Read: Moving from San Francisco to Los Angeles – A Complete Guide
FAQs about Moving to Los Angeles from Chicago
How much does it cost to move from Chicago to Los Angeles?
The final cost of moving from Chicago to Los Angeles depends on the size of the house you are moving, the weight and amount of household and personal items you are moving, whether or not there are any speciality items or specific arrangements required, how many laborers you will need when you plan to move and any additional costs. But you can expect the average moving cost to be $3,500 to $6,000.
Also Read: Average Cost to Move a 4 Bedroom House
How many days does it take to drive from Chicago to Los Angeles?
If you choose to drive down to Los Angeles from Chicago, then be prepared for a lot of interstate drives, which are nothing like Route 66. Keeping in mind that you may require some pit stops or night breaks, you can expect your drive to Los Angeles from Chicago to take at least four days.
What salary do you need to live in Los Angeles?
Living in Los Angeles does not come cheap. It is one of the most expensive cities to live in, so if you plan to move there long-term, you should be prepared mentally and financially for the costs you will have to bear. To live comfortably in Los Angeles, you will have to have a salary of at least six figures. For renters, you would need a household income of about $137,000. For homeowners, you would need about $151,000.
How hard is it to move to Los Angeles?
Moving to Los Angeles may cause a dent in your finances, but apart from that, it is pretty easy to move there. Thanks to the pleasant weather there all year round, it will be easier for you to unpack and settle in no matter when you plan to start moving. Also, there are umpteen housing options to choose from, which suit all kinds of budgets so that you won't be stuck without accommodation.
What salary do you need to live in Los Angeles?
Los Angeles is a wonderful city to live in, but to thrive here and live sustainably, you must earn a certain amount every year. The average salary you need to earn to live comfortably in Los Angeles is about $75,000 a year.
Enter your information
Almost done!
Enter your information to view your quote.
Your information is safe with us. By using this service, you agree to receive email communications solely regarding your relocation process