Average Cost to Move a 4 Bedroom House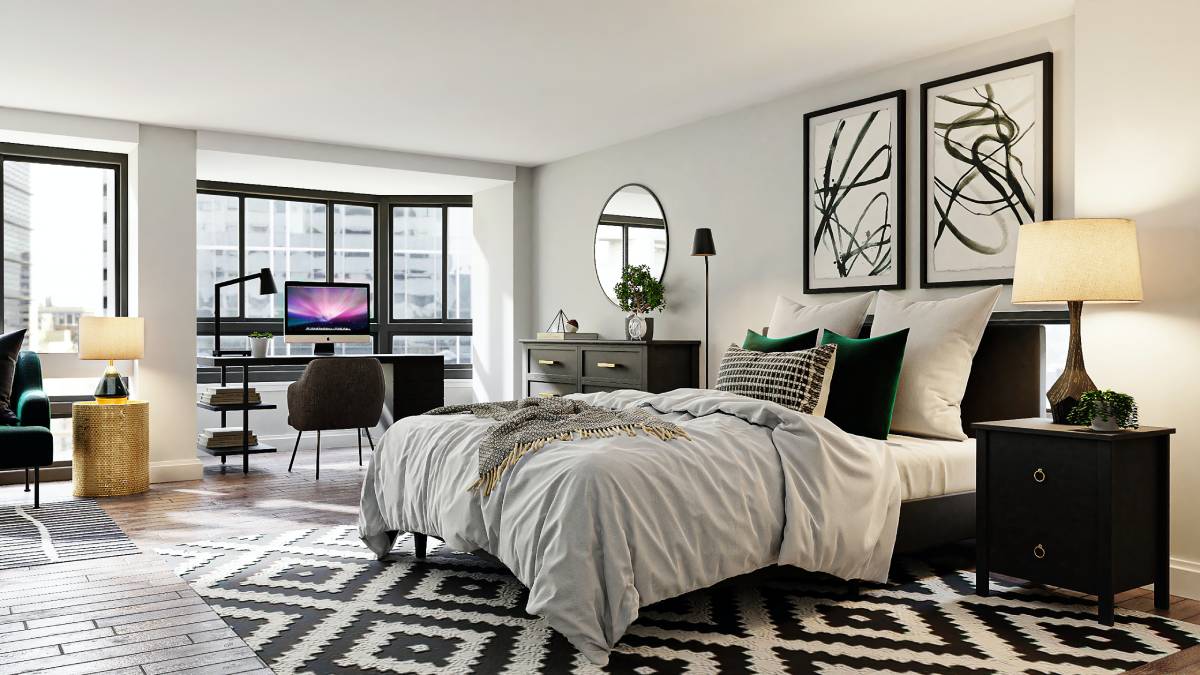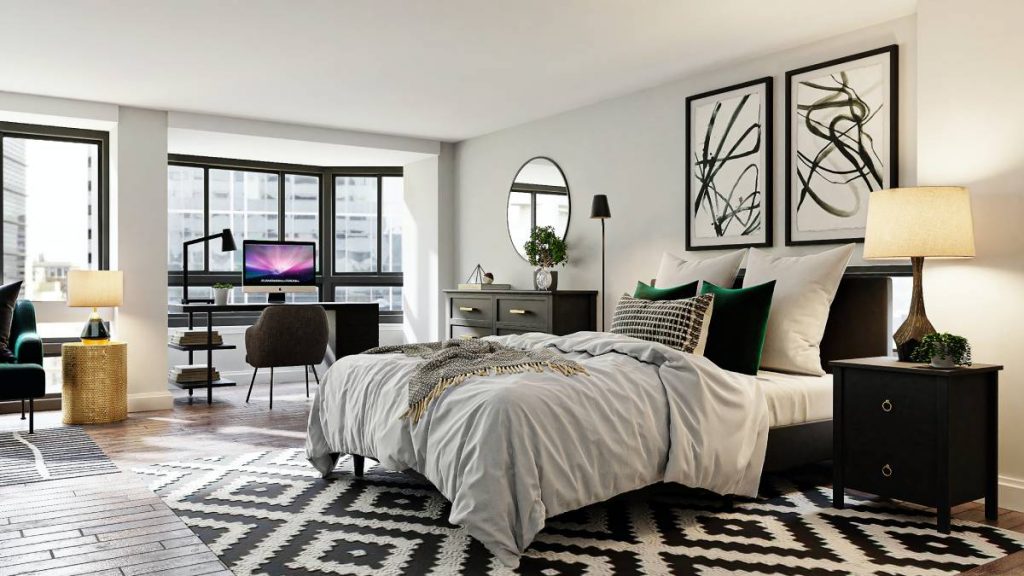 Most people think that moving is a big and expensive undertaking, but it doesn't have to be! Moving is actually very simple, as long as you are organized and have the right tools for moving. If you are looking at moving a 4 bedroom house, then there are some things that you should know about how much it will cost before moving day arrives.
It takes money to move, but knowing how much will be spent on moving a 4 bedroom house will help you plan your budget better. In this guide, we'll go over the most common expenses associated with moving to a four-bedroom house and offer some suggestions on what can be done to save money when it comes time to move from one home to another.
There are numerous moving-related expenditures to consider, including living expenses, balancing two mortgages (or a mortgage and rent) throughout the move, and the expense of transporting all of your possessions from one place to the next. Here's some information about typical relocation expenses to help you understand it all.
Estimating Moving Costs
The moving costs vary from one-two state to another. Consider the following points for an estimate of how much it would cost to move a four-bedroom house:
Distance: We must consider the distance because it affects the total or partial weight of cars used for moving or porterage. It is also important to consider that the longer the trip, the greater the number of transport shifts required.
Type of home: If the house is on one floor or two floors, the cost to move would be different. Moving an entire house usually costs less than moving just one room. Also, consider any special requirements of your new home before you get pricing estimates for moving.
Size of home: The larger the house, the more automobile expenses like gasoline and oil will be required for transportation. There may also be increased fees with truck rental companies if you need to make two or more trips from one location to another. If anyone moves a four-bedroom house without packing most of their belongings into boxes and loading them into vehicles for transport, their moving costs are likely to be higher.
See Also: Laws on Moving a Mobile Home
According to HomeAdvisor, the following are typical moving expenditures. Of course, costs differ by region and distance.
The average cost for Local/intrastate (under 100 miles, including 2 movers + truck) travel will be $80-$100 per hour, plus $25-$50 extra per extra mover.
If you're moving across state lines (more than 100 miles), expect to pay around $2,000-$5,000 per trip plus 50 cents per pound.
See Also: Moving to a Bigger House
How much does it cost to move across town?
The majority of people moving every year are local moves. According to Zillow's research, 57 percent of home purchasers who sell a home relocate within the same city, and 86 percent relocate within the same state.
The length of your relocation will be determined by how big your home is. For local moves, you'll generally pay an hourly fee that includes the use of two movers. According to Zillow's research, professional movers charge an average of $475 to homeowners for local transfers.
It might take three to five hours and cost from $240 to $500 to move a 1-bedroom apartment.
To relocate a 2-bedroom apartment takes approximately 4-7 hours and costs between $320 and $700.
To move a 4-bedroom house will take approximately 8 to 12 hours and cost between $640 and $1,200.
Also Read: Average Cost of State to State Move
How early should I book local movers?
Keep in mind that most people move between May and September, so you'll want to schedule your movers four weeks ahead of time. You can often reserve movers up to two weeks ahead of time during the off-season (October through April). Monday through Thursday are the least expensive days to relocate; Fridays and Saturdays are the most expensive.
Also Read: How Early Should You Book a Mover?
Hiring professional movers for your 4 bedroom cross country move cost?
The best choice for moving a four-bedroom house cross-country is hiring a professional moving firm. Whether you choose full-service movers to pack and unload your belongings is entirely up to you, but they should at the very least be hired to load the truck, transport your things, and unload it at your final location.
If your move is local (less than 100 miles), movers usually charge by the hour, with an average rate of around $100 per hour for two movers and a truck. On the other hand, a four-bedroom house will most likely require three to four movers, increasing the hourly expense to about $150 to $170.
A four-bedroom house relocation generally takes between 8 and 12 hours, costing about $1,200 to $1.800 for labor alone. Extra costs may include things like stairs or extended carries, which you may be charged extra for.
Hiring professional movers for your 4 bedroom cross-country move will cost a bit high, but you will get the following advantages:
Your belongings are packed and loaded by professionals.
The truck rented to transport your belongings is entirely dedicated to your move, so nothing else will be transported on it during the course of your move day.
You may also book additional services like storage and insurance. You can find an estimate for full-service moving costs here.
For an interstate or cross-country relocation, you should schedule your movers as early as possible, ideally six to eight weeks before your move.
Moving Expenses
Whatever type of relocation you're arranging, the costs will vary depending on the level of service you want, such as:
Rental truck
Booking a rental truck might help you save money on moving expenses by taking some of the stress off your shoulders. Your property will be equipped with a trailer, and you'll have free reign to pack up your things when it suits you best. The movers will then pick up the unit and transport it to your new home. The size of the rental truck determines the specific amount. Depending on the distance, the rental truck might cost from $130 to $3,250 for a large long-distance move.
Loading, transportation, and unloading
Save your back by doing all the packing and unpacking yourself, but have professional movers do the heavy lifting. For a local move, this service can range from around $200 for a 1-bedroom apartment to more than $1,000 for a 4-bedroom house.
For a Four bedroom property to be transported more than 500 miles, it will cost $2,700 for transportation only, $3,100 for unloading services, and $3,100 for monthly storage. Unloading and storing will cost $3,500.
Temporary Storage
When moving a bigger property, you may need to store some of your belongings for a time. If you hire a moving company, they frequently provide storage services, or you could rent space from another firm.
The cost of renting a storage facility varies widely, from around $50 per month for a modest unit to $300 or even more for larger ones. If you want the convenience of having a portable storage container delivered to your home, loaded by you, and stored in a warehouse until you're ready to use it again, expect to pay between $150 to $300 per month, plus delivery and re-delivery costs.
Packing Supplies
It's easy to spend a lot of money on packing supplies. Depending on your requirements, moving supply websites sell four-bedroom packing kits for anything from $200 to over $300. These typically contain boxes, tape, and packing paper – bubble wrap, furniture pads, and the like will be extra. If you stop by your local grocery or department store, you can save money on these miscellaneous items.
Also Read: How Much Does it Cost to Move a Mobile Home?
Additional costs
There are several additional expenses such as:
There is a transportation fee if the moving business pays workers more so that they may work in major cities where labor costs are generally higher.
An extra-cost service exists, which includes the costs of moving vehicles such as cars, boats, and motorcycles.
Most movers include full value protection insurance for no extra cost. This insurance protects you if any of your belongings are lost or damaged. However, the protection is only $0.60 per pound per article, so it might not be enough to cover all of your losses.
If the street is narrow and doesn't have sufficient space to move a truck through, you may incur an extra charge for a special trip.
There is also a wait time fee if the workers have to wait more than 30 minutes after arriving at the destination before they can unload your belongings.
If your apartment has stairs and the movers have to walk more than 75 feet from the door to the truck, you will have to pay more.
Also Read: How to Set Up Utilities in Your New Home
Conclusion
When calculating the average cost to move a four-bedroom house, many factors need to be considered. The distance of the move, the type of services you need, and temporary storage all play a role in determining the final price tag. No matter what route you choose, be sure to budget enough money for moving expenses – it can be a costly process!
Also Read: Cheapest Way to Ship Boxes to Another State
Frequently Asked Questions
How big of a trailer do I need to move to a 4 bedroom house?
If you are moving to a residential home with 2 to 4 bedrooms worth of belongings, a 26-foot box truck is the best option. You should be able to find both 16- and 26-foot box trucks for rental at your local U-Haul, Penske, or Budget truck rentals.
How do you calculate moving costs?
To estimate your relocation costs, you will need to know how long the move will take. You can then multiply that by the hourly rate of the moving company. To this, you will need to add in the cost of other things like packing material, travel time, and tips if you use movers.
Also Read: How to Calculate Moving Cost
Is it cheaper to move yourself or hire a moving company?
If you're not transporting more than 2 cars worth of stuff, then you should be able to do the move for less money by renting a truck and hiring movers as needed. You'll still want to allow around $500 for boxes, tape, and packing supplies so that you can pack your belongings carefully and securely.
Also Read: How to Find Good But Cheap Long Distance Moving Companies
How much does it cost to relocate 2000 miles?
It typically costs anywhere from $4,000 to $12,000 to move across the country. This cost can vary depending on how far you are moving, the weight of your belongings, and whether you pack your belongings yourself.
Also Read: Moving From An Apartment To A House
Enter your information
Almost done!
Enter your information to view your quote.
Your information is safe with us. By using this service, you agree to receive email communications solely regarding your relocation process