How Much Does it Cost to Move a Mobile Home?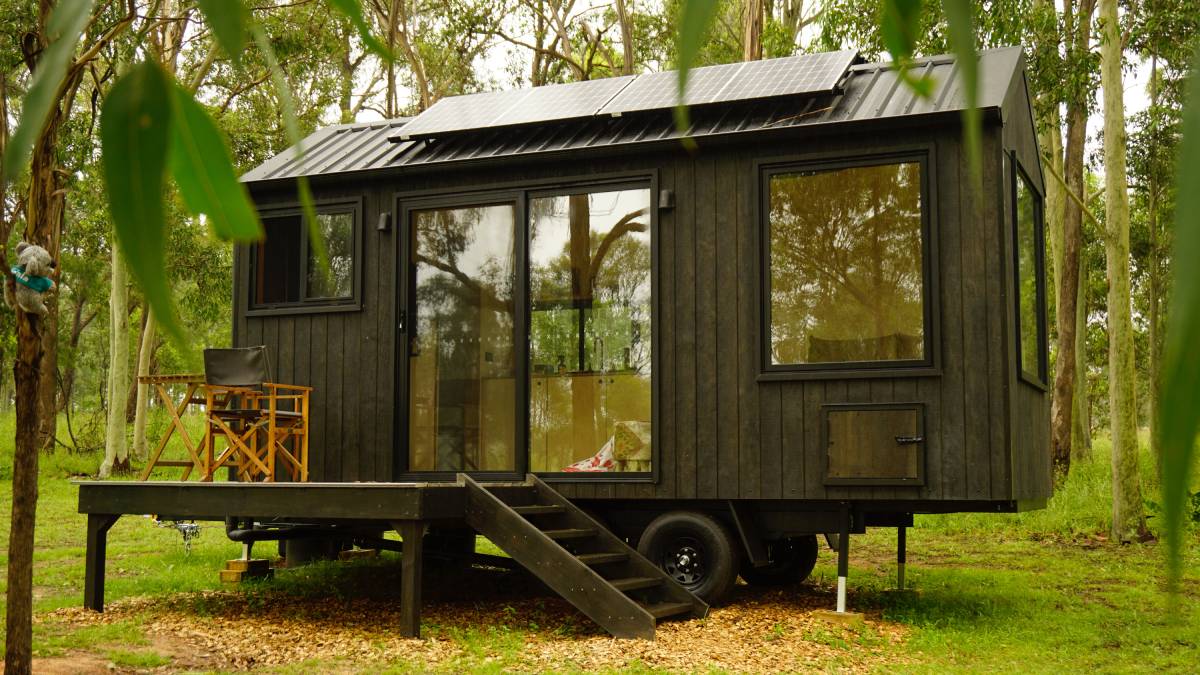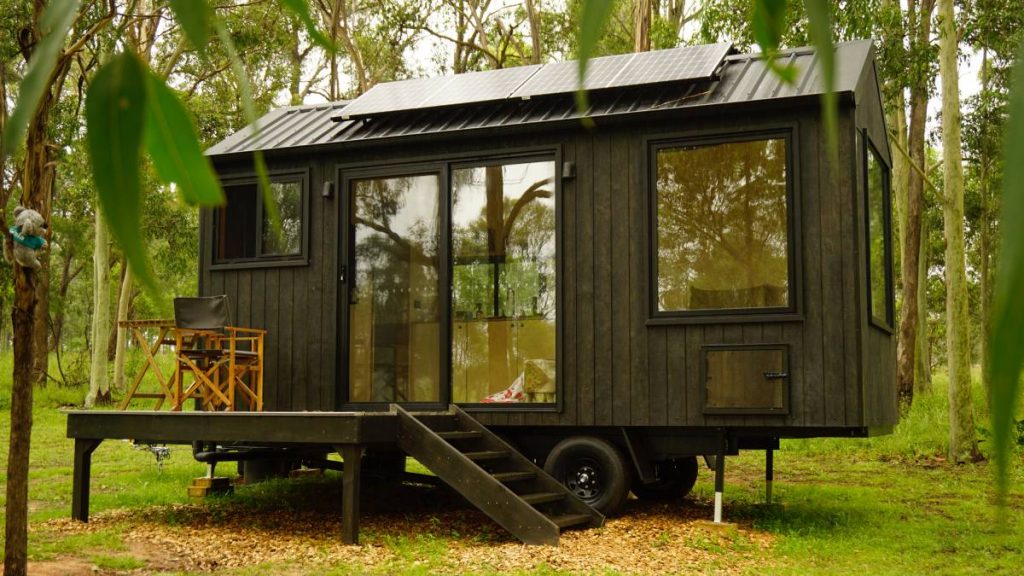 'Mobile Home'! The name itself suggests that they are homes that can be moved from one location to another. They are built on chassis hence easy to carry and move. Shifting a mobile home for the first time can be a complicated task. It is challenging to hitch it to a truck and pull it to your destination. You need to find out many details before you start the process. Checking the exact size and dimensions of your mobile home will help you determine the cost of the move. You will also need a few permits when on the road.
The cost to relocate your mobile unit is determined by the size, distance traveled, and whether it is a full-service move or a "Transport Only" one. This also includes disconnecting and reconnecting utilities, porches, and other attachments.
Average Moving Cost of a Mobile Home
The average cost of moving a single-wide trailer within 50 miles radius is approximately $ 3,000 to $9,000. Shifting a double-wide, triple-wide, or modular home can cost as high as $15,000 approximately [or more]. The cost of moving your mobile home will also depend on the following factors:
· Moving permits for both residential and transportation purposes
· Utility connections and hook-ups
· Setup of services
· Material required and the cost of labor in moving
· Size, weight, and age of your home
· The distance you need to travel
Moving a Mobile Home by yourself
Let us break down the different ways you can calculate the moving of your mobile home.
Standard Cost
See Also: Laws on Moving a Mobile Home
Moving a mobile home is not as feasible and straightforward as moving a boat, recliner chair, or a piano. It requires specialized equipment and an experienced crew. It is vital to have appropriate information on the local and federal laws.
People who plan a DIY for the move, including connecting and disconnecting their homes to and from the truck, will need skirting tools, a plumber's wrench, and good plumbing knowledge. You need to speak to your local utility company to ensure the electricity connection is turned off. It should cost you $5 to $10 per mile when working on the move yourself. If it is a bigger home, your average cost will increase accordingly. The average cost of a double-wide home should be $2,500 and around $2,600 for a double-wide home. The cost of a triple-wide home will go up to $3,500. All the costs are calculated for moving around a 60 miles radius. Standard moving charges are approx. $4-$5.50 per mile for the towing vehicle and $1.50-$1.65 per mile for the pilot cars. Do note that the costs change with fluctuations in fuel prices.
You can hire professional packers to pack up your house before making a move. The well-packed place will easily move and cause the slightest wear and tear.
Also Read: Average Living Expenses of a Single Person
Using Professional Movers
The full-service moves, including connection and disconnection of your home to the truck, will cost you from $3000 to $5000 for a single-wide unit. For a double-wide unit, you need to pay between $ 10,000 to 14,000 and a little more for the triple-wide house. Houses that are tall and have gable roofs cost much more. Moves for oddly sized or tall houses cost more because different, less curvy routes are chosen to cause the least damage to the homes.
Of course, the heavier and bigger homes will be more expensive since they require longer routes to travel. Regardless of what option you choose, you need to pay for pilot cars which typically cost about $1.50 and $1.65 per mile. There may be other escort fees depending on the location, roads, and home's size.
Also Read: What to Expect from Full-Service Movers?
Towing Option
The mobile unit is attached and later un-attached at the destination to the towing vehicle in the "Transport-only" move. Moving companies usually charge around $4 to $5.50 per mile when towing a vehicle and about $1.50 to $1.65 per mile for the escort cars depending on distance and fuel price. You might pay $700 – $1000 for a single-wide home, moving within 60 miles. Double-wide and triple-wide homes can cost up to $2,600 to $3,500. Location, distance, and local regulations and laws are important factors that will affect the final cost of shifting. Moving shorter distances will cost much less as rates are based on a per-mile rate.
It is an intelligent choice to recruit leave-licensed moving companies to handle your mobile home moving. They are well informed on the details to be completed regarding the ideal size of the tow vehicle, pilot car permits, route selection depending on shipment size, and hook-ups.
Advantages of Hiring Professional Movers to move your mobile home
Moving a mobile house by yourself is never a good idea. A DIY approach is not a wise thought. You require professional help with people who have proper training in installing mobile homes and driving large trucks with moving homes hooked to the back.
Also Read: How to Book a Professional Mover
Essential moving permits
Permits are not so easy to obtain. Professional movers take care of all the required permits.
Moving companies will drive your mobile home: Driving a large moving truck around is incredibly tedious, more so with a big mobile house behind it. It would help if you didn't plan to drive the truck unless you have experience. Else, you might put yourself and other people in great danger. Hiring professional movers is strongly recommended, especially if traveling long distances.
Saves time and energy
It will save you from unnecessary chores and nitty-gritty while on the move. Everything generally runs smoothly from start to finish, with no regrets down the road with professionals.
Factors influencing the moving of your mobile house
Duration of Time
You should always invest a couple of months in planning and negotiating before starting the moving process. You will have enough flexibility and time to check several movers, which will help you have a good deal and save money. If you need to move your house within a week, if it is an emergency, you will have to shell out big bucks due to the lack of time you need to plan.
Date of your move
When fixing the time of your move, study the weather condition of your areas and the area you are planning to move well. For example, if you plan to move in the rainy season, you will have to worry about protecting the exposed parts of your moving house. Winters will make your move very complex as you will have to be prepared for a snowfall. You should be extra careful to cover your home well if you plan to split your house while moving.
Distance of your move
Distance is a significant factor in determining how much you will pay to move your mobile home. Moving across the town will need less packing and preparations than long distance. Plan well and work with professional movers to ensure a safe and happy move. You need to determine the travel route of your moving home beforehand, keeping in mind its weight and dimensions.
Size of your moving home
If your moving home is of a standard size, you should not have any specific issues while planning the process. As per your budget, the moving companies have different trailers to choose from. In some cases, the movers may be able to put your moving home onto the wheels and haul it.
But if your home is of a sizeable standard size, then the movers will have much work to accomplish. Large mobile homes may need to be split up or placed on huge trailers. The extra staffing, maneuvering, and technicality will cost you much more.
Structure of your moving home
In the case of moving homes, this is an additional description required. It is not about the size of the house. It is about the structure of the trailer it is built on. Single wide trailers are typically one-piece, the movers can easily hook it safely on the back of the trailer, and the work is done. But if your house is on a double-wide trailer, you need to be very careful. You can also decide to split the trailer from its connecting seam and haul it to the destination. Or rent a large trailer to reach the destination.
Packing your moving home
It is essential to store the belongings of your mobile home safely and securely. You should identify the right boxes and covers to keep them safe for long journeys. You can line the boxes close to the walls, tie and secure them tight and let the items move with the moving home. On the other hand, you can also pack the boxes and place them into the towing truck, especially the fragile ones. You can hire professional packers to do all these jobs for you. Here, professional help is advisable if you are moving a long distance.
Frequently Asked Questions
Is it advisable to buy a spot for your mobile home?
If the cost of buying land is not very high in your area, then you should invest in the land too. In bigger cities, the land costs are too high to indulge in huge expenses. Besides that, you should check on rental spots in good locations for your home.
How to locate good movers for moving your mobile home?
Time is of great essence for planning your move in the moving house. Good research will land you a good deal with the movers and make you confident of your move too. Referrals from friends and family work the best when choosing the services of different movers. You should also search online and check reviews carefully before zeroing in on the right mover.
Can you build or put an addition onto a mobile home?
You can put additions to your mobile home if you are placing it in a permanent location. However, you should avoid building an add-on if you plan to move your house frequently. Try to hire the right contractor for your needs.
How much property do you need to buy for a mobile home?
A mobile home can easily fit onto a small property. Rentals are ¼ to ½ an acre. Suppose you want a yard, then you should look for at least an acre plot. When you plan to sell your mobile home, the property along with the house will make the deal easier.
How can I save money when moving to a mobile home?
Research all the moving options well and choose the one you want to finalize wisely. Try to have ample time in hand before you move. Sufficient research and references from your family and friends should help you strike a good deal. Make a checklist of all the tasks with their costs to get rough estimates.
What is the cost of moving a mobile home within 20 miles?
Moving a mobile home within 100 miles will cost $2,000 to $5,000. The average cost per mile is approximate $6 to $15.
Is moving a mobile home difficult?
Moving to a mobile home is not as easy as it may seem. Although mobile homes are built to move, it is tricky and challenging. You need to pack well, obtain permits and licenses, and get quotes from movers for shifting.
What is the best foundation to install for a mobile home?
The prier and beam system is the most secure and popular foundation system for manufactured homes. It will protect it from heavy winds and other weather elements. The home should be held firmly by anchors driven into the ground using the prier and beam foundation.
How much is the cost of placing a foundation under a mobile home
You should work on an estimate of $2,500 to install each section of an average mobile home. Double wide mobile home will cost you between $5,000 to $8,000.
Conclusion
It is important to do a cost-benefit analysis before shifting your mobile house. You might often learn a lot of easy tips and tricks along the way to make your moving home shifting much easier.
Enter your information
Almost done!
Enter your information to view your quote.
Your information is safe with us. By using this service, you agree to receive email communications solely regarding your relocation process