What to Expect from Full-Service Movers?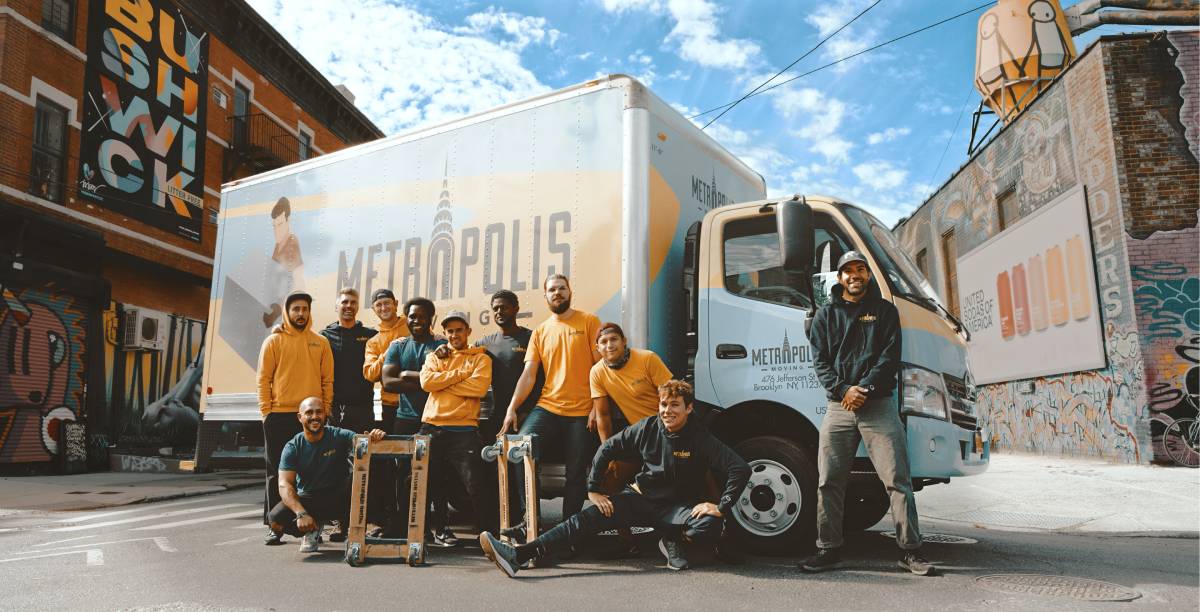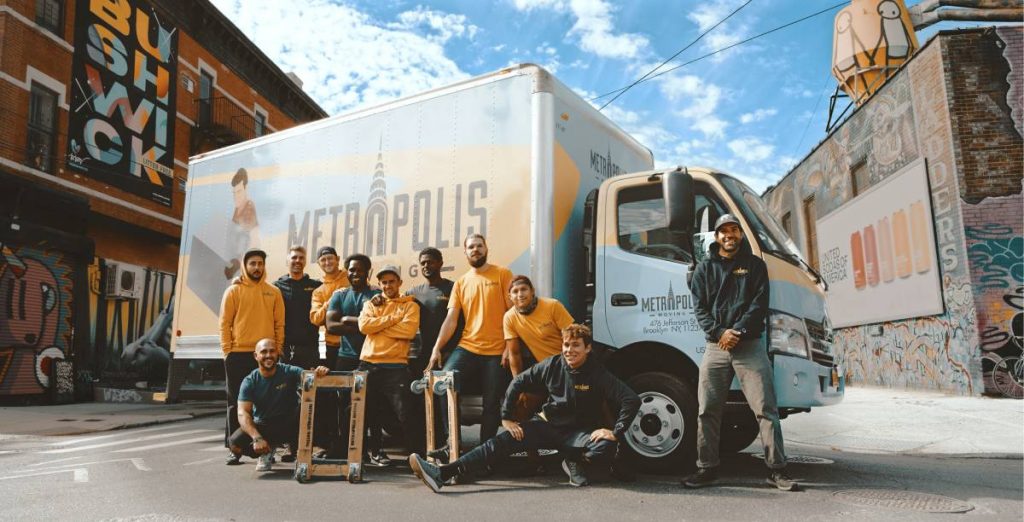 When you're moving, the last thing you want to worry about is the logistics of the move itself. That's where full-service movers come in. They take care of everything for you, from packing up your belongings and transporting them to your new home to unpacking them and putting them away. But what should you expect from a full-service move? Before getting into that, let's discuss what exactly do full-service movers provide?
What should you expect from a full-service move?
Full-service Movers will provide several services. They will pack your belongings, load them onto trucks for transport, drive the truck to your new home, unload the truck carefully and put away your belongings. However, it may vary from company to company which services are included in standard service.
Here's what to typically expect:
Full-Service Movers Provide Packing and Unpacking Services
One of the most common services full-service movers provide is packing up your household items. They also offer to unpack services when your move is complete, making it easy to unpack all of your belongings in one day rather than having to do it for several days or weeks.
Full-Service Movers Provide Loading and Unloading Services
Another common service that full-service movers provide is the actual process of loading and unloading your items from their trucks. They will even bring your belongings to floors that don't have an elevator, saving you time and energy on the day of the move.
Full-Service Movers Bring the Necessary Equipment and Supplies
Full-service movers need to have certain equipment and supplies on hand to do their job. They provide everything from storage containers for your belongings while they're in transit, shrink wrap for protecting items that might get damaged by weather conditions during transport, specially padded blankets for protecting your furniture, basic tools for taking apart and putting together furniture, dollies for moving heavy items including appliances, specialty boxes for specific items like dishes or books, cartons for fragile items like lampshades, specialty wrapping materials to protect everything from paintings to mirrors.
Also Read: Will Movers Move Things Not in Boxes?
Full-Service Movers Provide Essential Information
One of the most helpful services available from full-service movers is information on how to get your items to and from storage facilities. Many of these companies are partnered with major players in the moving industry, which means you can count on them for sound advice about best practices when moving your belongings into a storage facility.
Also Read: How to Check a USDOT Number | Long-term Storage Tips
Full-Service Movers Perform Junk Removal Services
One of the excellent services full-service movers offer is junk removal. If you have furniture, appliances, or other items that are broken beyond repair, they will help you get rid of them, so you don't have to worry about them on moving day.
See Also: How Does Junk Removal Work
Clearing Out Packing Materials
The full-service movers will clean up all remaining packing materials and boxes after the move is complete. This includes furniture placement and appliance positioning. Before the full-service movers leave, they will also provide you with a walkthrough of your new home and double-check that everything is just as you want it to be.
See Also: Home Cleaning Services to Use When Moving
Furniture Disassembly
The Full-Service Movers will disassemble and reassemble any furniture that needs it. This is especially helpful for expensive or antique furnishings that may not be in the best condition if moved without careful assembly.
Furniture Setup
Full-service movers can also help you set up your furniture in the home, whether it's your living room or bedroom, placing items in front of outlets so they can easily be plugged in when you move in. It's helpful to have someone who knows how to place furniture properly for maximum space efficiency.
How much will hiring full-service movers cost?
Full-service moving companies take a lot of stress and hassle out of transferring homes, but they come at a cost. Higher quality services typically come with higher prices, so it's essential to discuss what kind of moving service you want with the moving company before you decide which one to hire. The cost of hiring a full-service mover will depend on various aspects such as:
The number of movers you'll need.
The amount of furniture you'll be moving.
If you need specialized moving services, such as moving a piano, a hot tub, or a pool table.
Another expense to consider is the cost of your moving insurance.
Packing materials are generally supplied by full-service movers and add to the overall price.
Rates are determined by various factors, including the time of year you relocate. If you're transferring in the middle of peak season, you'll pay more. And the distance of your move will also influence its cost.
Also read: Average Cost of a Moving Company
How long will a full-service move take?
The length of time it takes to complete a full-service move will vary, depending on how much stuff you have, where you're moving from and where your new home is. All professional movers are required by law to estimate the number of hours necessary to complete each job. When you hire a moving company, be sure that you know how long you can expect your move to take.
Time required to estimate and plan. To give you the most precise quote possible, the moving company will need to know as much as possible about your belongings. That means everything from the size of your kitchen appliances to the types of boxes you plan on packing them in.
Packing. This is another factor that adds to the length of your move, as well as the amount of time it will take to ensure that your belongings arrive in one piece. After all, who wants broken china or shattered glass?
Loading and unloading. While you probably won't need to do much heavy lifting when full-service movers are involved, this step still takes time because professionals must safely transport items from your old home and into your new one, whether that's on the ground or up flights of stairs.
Transportation time. Roadways can be unpredictable at times, which is why it's important to consider this step in your move timeline. If you're moving across town, for example, plan on driving with your movers instead of asking them to meet you halfway. If you have a long commute to work, this might not be the best option for your move. You'll need to find a day where traffic is light, and the roads are reliable so that you arrive at your destination on time.
Unpacking and setting up. It's essential that movers put your things exactly where you want them, which is why they will unpack and set up furniture in your home before they leave. Don't worry—they will not put your furniture together for you, but they can help if something needs to be screwed in or bolted down.
Also Read: How Long Does it Take to Move
How to Prepare for a Full-Service Move?
Hiring complete service movers is by far the simplest and most convenient approach to get your move done as soon as possible. However, there are a few basic rules that you may undertake to ensure the best possible relocation experience. Such as,
Create a moving inventory list
Firstly, create a moving inventor list that specifies all of the furniture you're planning on moving, as well as any other items. The more information your list contains, the better prepared you will be for your move.
Get everything in order in advance
All paperwork should be organized in advance to make it easier for movers to file them in their system. You'll want to have all necessary information regarding your relocation at hand, including your new address, contact details for movers, insurance file numbers, and moving company registration.
Choose the items
Choose the items that you want to be packed by the movers. Make a list of all the things you need to pack and which items you'll do yourself. This will help the movers know what they should prepare for.
Downsize your belongings
Segregate your stuff into three piles: keep, donate and throw away. This will help you decide what to take with you on the day of your move, as well as how much an additional donation can benefit a local charity.
Packing
Ensure that you have all necessary packing supplies before moving day, such as boxes, tape, and bubble wrap. Packing your belongings is time-consuming and also takes a lot of effort. So, it's more than just beneficial to hire moving companies for this reason.
Preparation required before moving day
When everything is ready and packed, it's time to start planning your move. A good idea would be to create a schedule that you can share with everyone involved so that nobody feels confused or worried about their responsibilities.
Moving Insurance
Don't forget to ask about the movers' insurance policy. Some movers will offer full coverage for your belongings, while others may only cover the transportation costs. Make sure you're not moving more than is covered by their insurance policy to avoid financial problems in case of damages or losses that might occur during the move process.
Moving day
Moving day is the most important part of the relocation process. It's a hectic time that requires your full attention to avoid mistakes and misunderstandings. Keep in mind that there are many people involved on your move day, so be sure to have everything prepared before they arrive.
Also Read: Things to do Before Moving Day
How to Find a Reliable Full-Service Moving Company?
There are several full-service moving companies available, but it's difficult to identify the most reliable one among them. Here are some tips that will help you find a reputable mover.
Check their website
First of all, check the company's website and read reviews from customers who have used their services before. They offer a full-service moving package, including packing, loading, transporting, unloading, and unpacking.
Check for license and insurance
Contact the Federal Motor Carrier Safety Administration to check if the moving company you're interested in has a valid USDOT number. This will help you learn whether or not they are insured movers.
Verified Address
Don't forget to check whether they have a verified address on their website. Many scammers use fake contact information to hide from customers who want to file a complaint.
Costs
You must get an accurate estimate of the total cost. You shouldn't pay more for additional services not included in your moving plans, such as packing supplies or weekend hours.
Also Read: How Much Do Movers Cost Per Hour?
Moving Company Reviews
Check the moving company reviews on sites like Google+ and Yelp to learn about their reputation. Keep in mind that customer feedback is the best way to know whether or not they offer quality service.
Moving Company References
Ask for references from past customers, especially people who live in your area. Call them and inquire about the quality of services provided by movers. This will let you know how well they pay attention to details and are flexible regarding customer requests.
Insured Movers
Finally, make sure you find out whether or not the mover is insured. Ask for proof of insurance before you hire them to avoid problems in case something happens during the move process.
Also Read: How To Find If A Moving Company Is Reputable
Conclusion
Full-service movers will provide you with a complete relocation package and help eliminate the toughest moving tasks, such as packing and unpacking. They will also help you stay organized and manage the move process as quickly as possible.
See Also: Top Rated Moving Companies In the USA
FAQs
Who needs full-service movers?
Anyone can hire a moving company to simplify their relocation process, but it's perfect for those who want the job done without any problems or risks. Homeowners who prefer hiring professional movers will experience an easier moving process and have more time to focus on other things.
Where can I find a reliable full-service mover?
Internet is the best place to start your search for a trustworthy mover since several websites offer customer reviews and feedback from past clients. Make sure you don't pay any money until you estimate the total cost.
What are full-service movers?
Full-service movers offer a wide range of relocation services, including packing, moving, and unpacking. Full-service moving companies typically charge flat fees for their moving plans instead of hourly rates to avoid unpleasant surprises at the end of your move.
How do I prepare for full-service movers?
Start by making a list of everything in your home.
Choose the items you want to pack yourself to reduce moving costs and downsize your belongings.
Before packing, do some basic prep work, like taking apart furniture and wrapping electronics in bubble wrap.
Prepare for moving day by having all of your paperwork and an inventory list ready.
Create a detailed floor plan of the house you're moving to, including each item's new location.
Finally, take pictures before the movers arrive and let them do the heavy lifting!
How long does a full-service move take?
It's difficult to give an exact time frame covering every relocation project, but it usually takes around four hours or more. It all depends on the location and how much stuff you need to move.
Enter your information
Almost done!
Enter your information to view your quote.
Your information is safe with us. By using this service, you agree to receive email communications solely regarding your relocation process