How To Find If A Moving Company Is Reputable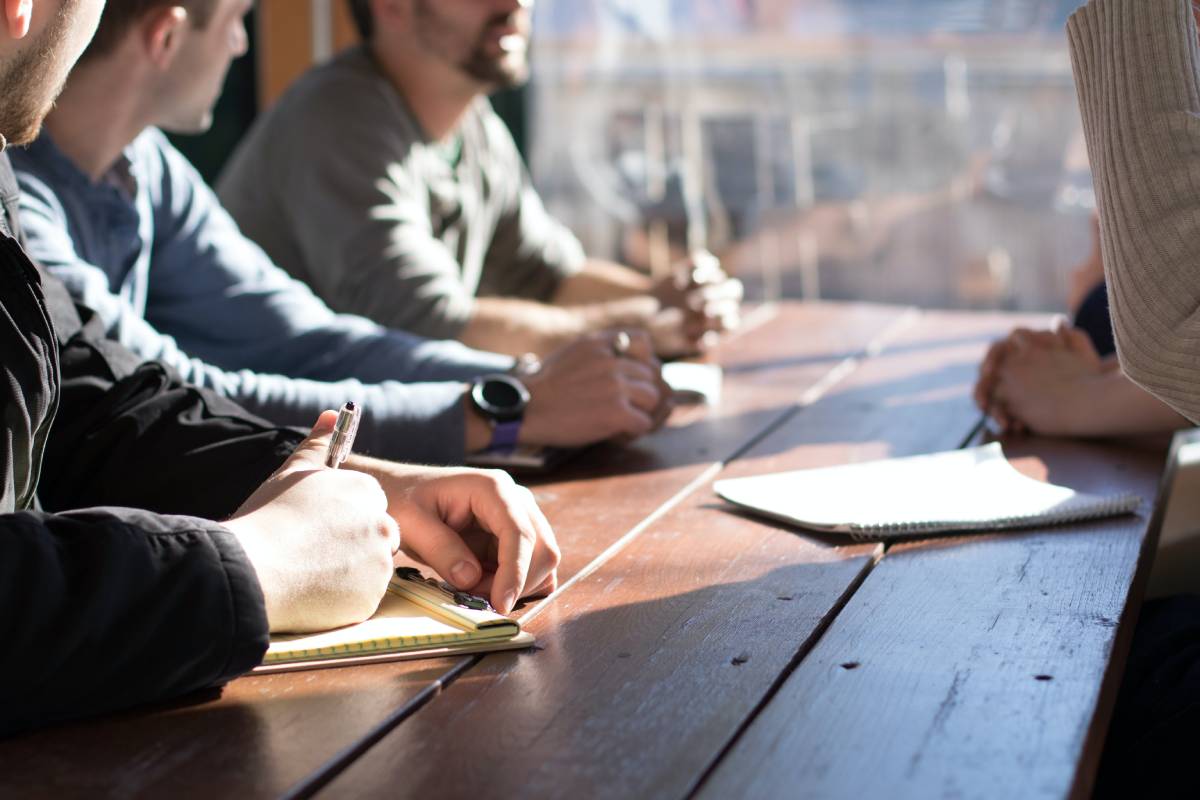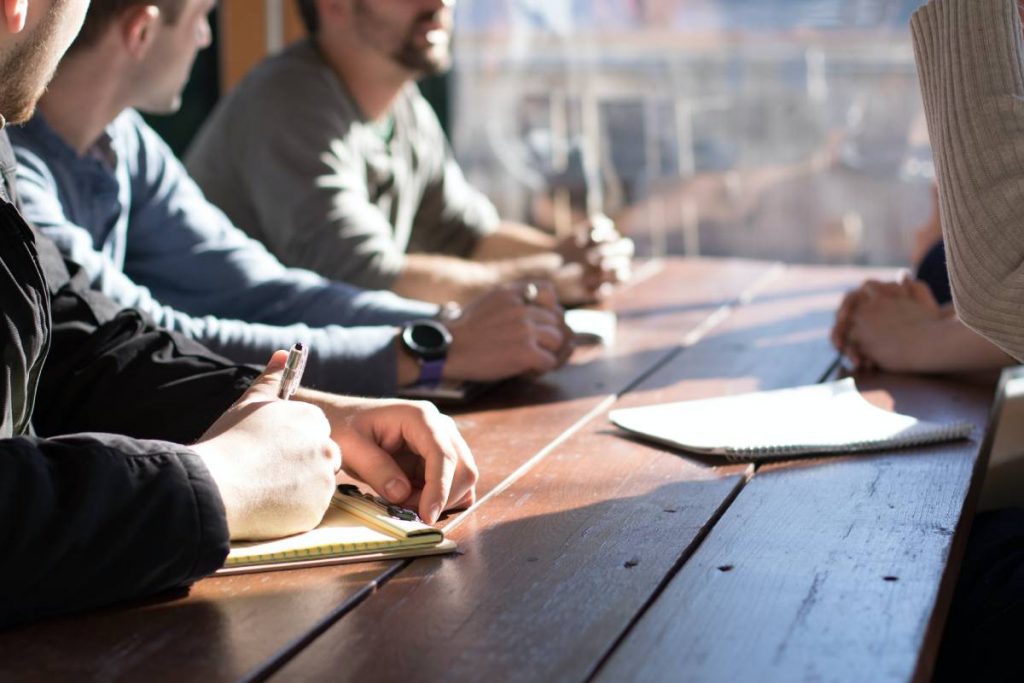 Moving from one place to another takes a lot of commitment. And if you want to get that burden off your shoulders, hiring a moving company is your best option. Moving companies have staff that are professionally trained to do all the heavy lifting (quite literally) and get your belongings from your old home to the new one! Simple, right?
Well, not quite so! Just look for moving companies online and you'll be bombarded by the many options there are. There are also several unscrupulous companies waiting to scam you out of your money. How do you weed them out? Here are some tips on how to find if a moving company is reputable.
Make Sure They Are Licensed
One basic requirement that your potential movers need to fulfill is being properly licensed (and insured) for the job. This means they have gone through all the legal formalities and are authorized to perform their tasks.
An easy way to verify the credibility of a moving company is by looking for their Motor Carrier Number (MC Number) and Department of Transportation Number (DOT number). Most companies have this information on their website, in either the header or the footer. Once you find this information, further verify the company by entering the MC and DOT numbers in the Federal Motor Carrier Safety Administration (FMCSA) Database.
If you're hiring a moving company to transport household goods across state lines (interstate), make sure they have all the required licenses and permits. Local movers may not necessarily have an MC number, but all interstate moves are required by law to have an MC number. This is what authorizes them to haul cargo across state lines. Apart from this, also look for things like the DOT number, file and bond number as well as the federal communication commission (FCC) license.
Your potential moving company doesn't have these registrations? It's time to run in the other direction!
Also Read: How Do I Make Sure Movers Won't Steal?
Look For Reviews
The internet is full of reviews and testimonials. So, the best way to find out whether you can trust a company is to go through all those reviews and keep an eye out for patterns. Some of the best websites/forums for reviews are the Better Business Bureau, Yelp, Google Reviews, Customer Affairs, and Anji.
If you see positive reviews about a particular company, it's probably a good idea to contact them. But, ensure that the reviews seem plausible. For instance, polarizing reviews are also a sign of concern. If the reviews are both overly positive and negative, then the former might very likely be written by false reviewers.
Also Read: How to Spot Fake Online Moving Reviews
Look For Public Complaints
Related to looking for reviews is looking for complaints against the company, and how they've responded to them. Although not all complaints are genuine, you could use public complaint websites to find if the moving company is reputable.
The National Association of Consumer Agency's website is one such place where you can find reports on how companies have dealt with customer issues. The FMCSA website is your second best bet. You can also look at the Better Business Bureau (BBB) for complaints against a particular company.
A reputable moving company would proactively address all customer complaints. Additionally, scope out responses from the company on social media websites like Facebook and Twitter to get a feel of how they deal with customer issues.
Check For Memberships And Accreditations
Check out if your moving company belongs to an association or any related organization. It will give you valuable insights into their credibility. Most moving companies (at least the reputable ones) are members of reputed associations like the American Moving & Storage Association (AMSA).
AMSA provides moving companies with a ProMover certification that ensures the company is reliable according to certain standards. A ProMover certification or AMSA membership is a big green flag that the company is reliable.
Another green flag is an A or A+ accreditation from the Better Business Bureau i.e the BBB. BBB is a non-profit organization, and though private, it is one of the most widely recognized and trusted organizations around. The BBB's accreditation process is stringent, so rest assured that the A+ accreditation you see is well-deserved.
Check If They Are Bonded And Insured
This is one of the most critical pieces of information you need from a moving company before hiring them. Without insurance, your goods are completely vulnerable in transit. If anything were to occur, you would have no legal recourse with the moving company.
A reputable moving company should always be insured to provide adequate protection for their customers' goods while in transit. It should provide their insurance details on their website to let you know if they are covered or not. If the movers do not provide this information, chances are that they are uninsured and working for commission. These types of companies should be avoided at all costs because your goods are completely vulnerable to damage or theft without insurance.
The best way to check if they are insured and bonded is by requesting a copy of their insurance certificate. This will give you valuable insights into the kind of coverage your goods have when transported by this company. Any reputable moving company would be happy to provide you with such information. This way, you can always contact the insurer in case of damage or loss and take steps for a quick resolution.
If you're hiring a moving company that is bonded, it also means they are more reliable than others who don't have this certification. They generally know exactly what to do in case of any damages or losses during transit so there's little chance of disputes arising later on.
Agrees For An In-Person Meeting
A legitimate moving company will insist on meeting you personally. They understand that choosing a moving company is a big decision and won't mind putting in the extra effort to make sure everything goes smoothly. If you find a mover shying away from an in-person meeting, it's probably a good idea to look for other options.
More importantly, all reputable companies should ask for an in-person evaluation. Any company that insists they can give you an accurate quote by simply asking you what your inventory is over the phone is not to be trusted. This is a tactic several companies use to get out of having to meet the clients, and later slap on a hefty fee in the form of additional costs, claiming that your total items are much more than expected/informed.
Look Out For Hidden Costs
Some moving companies tend to add hidden costs during the final estimate. They do this in order to maximize their profits and cut corners when it comes to services. To avoid this, read the fine print very carefully before signing any contract or agreement with them. If you feel that something is amiss, negotiate until you find a satisfactory solution.
Avoid deals that sound too good to be true, because they could come with a bunch of additional costs after your move is done. Check out all the reviews, testimonials and ask for referrals to find out if they are really good at what they do before hiring them.
Also Read: The Average Cost of a Moving Company
Pay Attention To Deposits And Contracts
Remember to NEVER sign a contract before getting an estimate. Legitimate moving companies will never ask you to sign a contract before giving their estimate. You should also closely read and double-check the contract before signing it. Make sure there are no additional charges mentioned in the fine print.
If you find a moving company asking for all the payment in advance, it's time to turn tail. A reputable and honest mover will never ask you to pay everything upfront so this is one of the top red flags that should alarm you. They also won't ask for more than 1/3 of the total price as upfront payment.
You Get Calls From 'Different Companies' After Filing An Inquiry
When you get offers from different moving companies after filing one inquiry form, that's a red flag. It's almost certainly multiple representatives of the same shady moving company just trying to increase their chances of making a sale. You'd probably think you got multiple quotes (which you should go for when choosing a moving company), but beware of this scam practice.
Respondents should be employees of the moving company you intend to hire, NOT independent representatives or salespersons working for commission. If you can't identify who's calling you, hang up and report this number as spam.
See Also: Best Moving Companies in Sacramento
No Address Of The Moving Company
If the moving company you're considering hasn't listed its office address on its website or has given a vague location, chances are they are trying to hide something. For instance, they might be operating out of a truck or in an unlicensed storage facility which means that their services pose an unnecessary risk to your household goods.
The lack of an office address is one of the biggest red flags when it comes to moving companies. If you can't find it on Google, on review sites, and on their own sites, keep away from them!
Ask For References
Just like any other business, moving companies also need to have references from their previous customers. Ask your mover for references and contact them before finalizing the deal. Make sure you do a thorough check on all those references as it will give you an unbiased view about their customer care, quality of work, responsiveness, punctuality, and other important factors.
You could also consider trying to get in touch with some of the people who have left reviews on review sites to cross-check with them. Apart from that, you could also talk to friends and family about the companies they've used in the past. Word of mouth plays a big role in establishing the non-digital, real-world reputation of a company, so don't underestimate it.
Conclusion
There are many moving scams that you should be aware of, and while not all companies are scammers, quite a few of them are. So, to avoid becoming a victim yourself, keep an eye out for these red flags and follow our advice if you wish to find a reputable moving company. Now that you know all the signs to look for in a reputable moving company, your move can now be hassle-free!
Also Read: How to Report a Moving Scam
FAQs On How To Find If A Moving Company Is Reputable
What Is The Most Reputable Moving Company?
Some of the most reputable moving companies in the US are International Van Lines, American Van Lines, Flatrate Moving, Mayflower Transit, PODS, Arpin Van Lines, and Atlas Van Lines.
See Also: How Does Junk Removal Work
Can I Trust Movers?
The majority of moving companies are trustworthy but it is important to be vigilant nonetheless. When hiring a mover, you should do your due diligence in order to identify any red flags, including checking their licenses and looking up reviews. If something seems fishy to you, there's no harm in walking away from the deal.
Also Read: How to Read a Moving Contract
What Can You Do If You Get Scammed By A Moving Company?
If you believe that you have been scammed by a moving company, contact your local Better Business Bureau and file a complaint. Also, reach out to the Federal Motor Carrier Safety Administration (FMCSA) and let them know what happened.
Are United Van Lines And Mayflower The Same?
No, both companies have their individual clients and moves. Of the two, Mayflower also handles international moves. Their similarity is in the fact that both belong to the UniGroup Inc. group of companies, and are sister companies.
Do You Tip Movers?
While there's no written rule that you must tip your movers, it's a good idea to do so. Keep in mind that most movers are paid by the hour and will be grateful for any additional income. Asking for their help with loading or unloading your vehicle can also be a good gesture, but this isn't expected from you either.
Also Read: How Much to Tip Movers?
Enter your information
Almost done!
Enter your information to view your quote.
Your information is safe with us. By using this service, you agree to receive email communications solely regarding your relocation process