Moving To Wisconsin – A Relocation Guide for 2022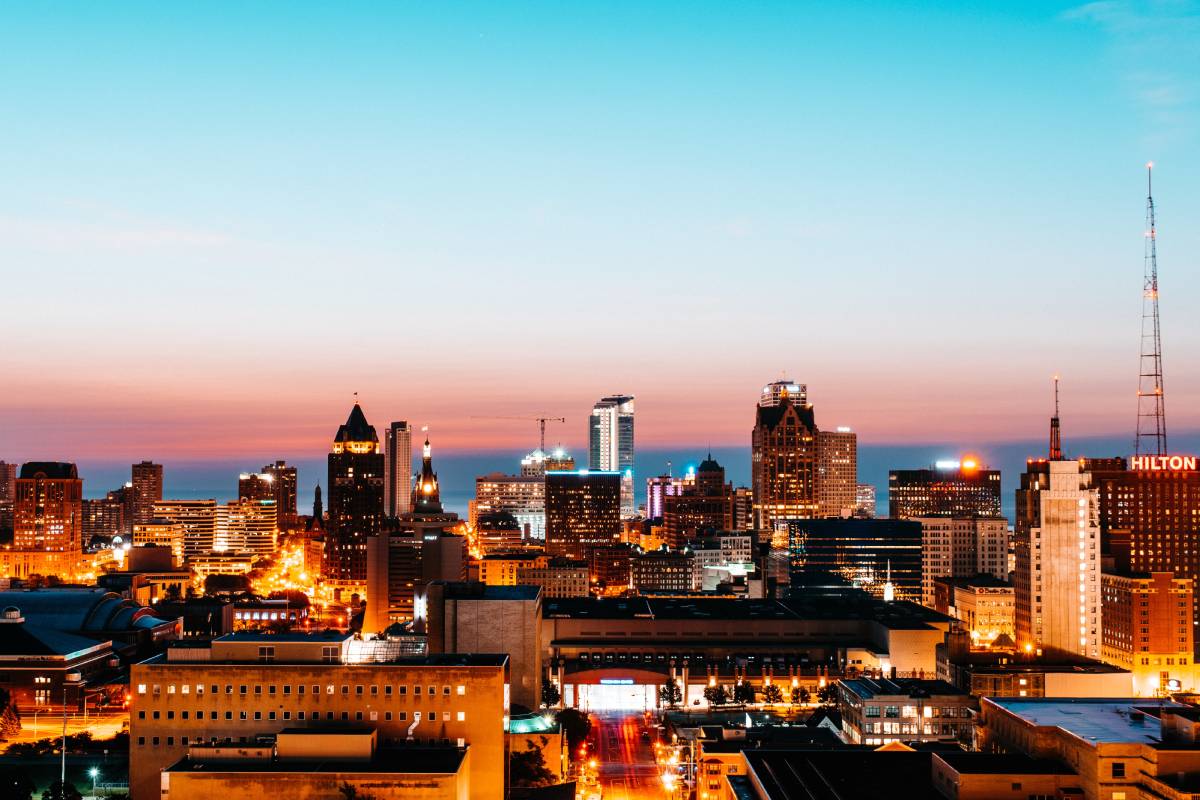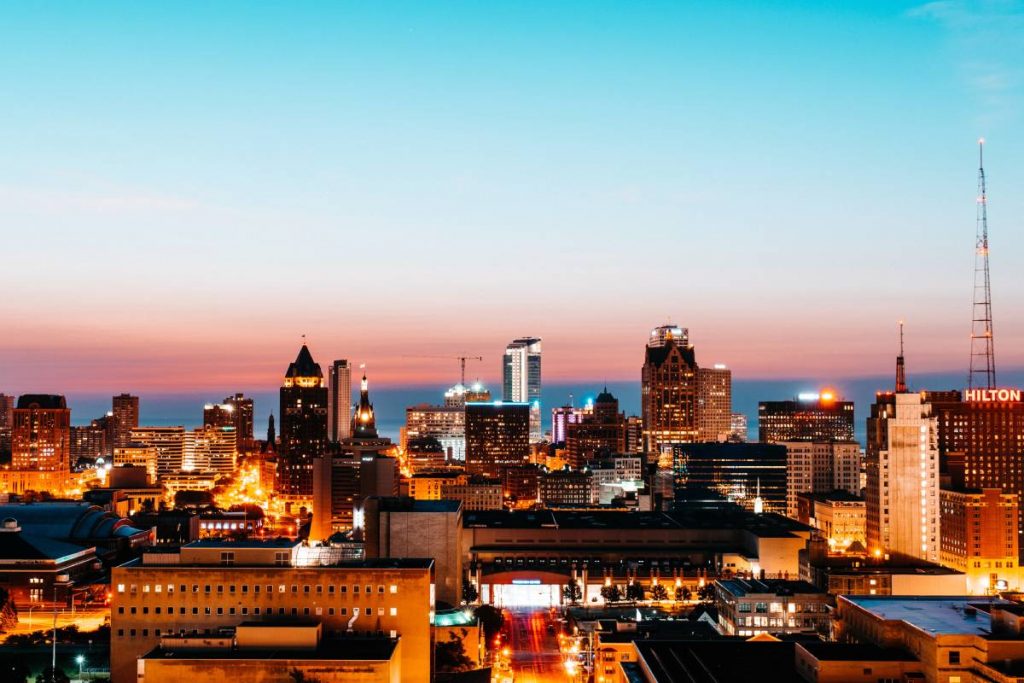 Located in upper Midwestern America, Wisconsin is a state that attracts all sorts of people. It is blessed with mind-blowing natural sceneries, top-notch schools, and overall fulfilling life. Many of the cities in the state of Wisconsin are bikeable, if not walkable. Add low crime rates, a plethora of outdoor activities, relatively inexpensive rent, and the Wisconsian cheese to that mix, and you have the ideal state to move to.
If you've been considering moving to Wisconsin, you're in the right place. Our comprehensive guide will give you a rundown of the state and help you make an informed decision.
Pros And Cons
Pros
Affordable Cost Of Living
One of the biggest advantages that the state of Wisconsin offers its residents is the cost of living. Almost all aspects of living and operational costs are less than the national average here, if not aligned with it. So, regardless of what part of the state you live in, there's very little chance of you overspending.
Availability Of Outdoor Activities
If you're the kind of person who loves going around trails in a forest to camp, hike, bike, or fish, you are going to love Wisconsin. You have over 40 state parks, ski and snowboard resorts, beaches to the east, and a bunch of monuments sprinkled all over the state. So, if you find an outdoor activity you want to try, Wisconsin's got it.
Great Quality Of Education
Wisconsin is known to have an education system that has consistently retained its reputation for having top-notch schools and colleges. The state achieves this by upgrading its education system whenever a change is deemed necessary. No wonder Wisconsin ranked 9th in 2021 for states with the best public education systems, according to WQOW.com
Stable Job Market
The economy of Wisconsin is majorly driven by three industries: dairy, beer manufacturing, and tourism. These industries are booming in the state and grant it a low unemployment rate. You also have cities like Chicago and Minneapolis that provide a much larger scope of jobs, if you are willing to step over the state boundary frequently.
Cons
Severe Climate
The state of Wisconsin is subjected to some of the most extreme weather conditions. Yes, it does get all four seasons, but they aren't very enjoyable because the thermometer is generally on the extreme end. While the summer season often reaches 90 degrees in the south, the entire south can go down to single-digit temperatures in the winter.
High Taxes
The only thing about Wisconsin that can send a chill up your spine, other than the winters, is the tax rates. This state is infamous for having some of the highest tax rates in the country. Unfortunately, this is a trend that covers all of its bases, meaning you are going to have to pay high-income taxes, property taxes, and sales taxes.
High Drug Problem
Wisconsin faces a rather serious drug problem. There are some parts of the state that suffer from poverty and lack of proper education. Due to this, a lot of people are pushed into the 'business' of drugs, which later turns into a problem for themselves.
Weather In Wisconsin
The climate throughout the state of Wisconsin is classified as 'humid continental'. While this state does see four distinct seasons, it does go to extremes in terms of temperature. However, the temperatures in the south of the state are slightly higher than in the north.
Speaking of temperatures, the temperature in Wisconsin can vary between 13°F and 82°F. The summer season gets warm and wet, while the winters are snowy, windy, and mostly freezing. Here is a season-wise breakdown of what to expect when in Wisconsin.
The summer season in Wisconsin lasts for three months between late May and mid-September. The daily average temperature is around 71°F, with the hottest month being July. The average temperature in Wisconsin for the summer months can swing between 63°F and 82°F.
The winter months are on the other end of the spectrum entirely. They are in full force between November and March and take the average daily temperature below 34°F. However, the average temperature does swing between 14°F and 28°F.
This state also experiences its fair share of rain and snow. In fact, it snows for about 9 out of 12 months, with the month of June seeing the most of it. On the other hand, December, January, and February face the snowy winters, with January seeing the heaviest snowfall.
Cost Of Living
Buying A House In Wisconsin
To put it simply, the housing market in the state of Wisconsin is fierce and very fast. This is the result of the combined effect of the lack of inventory as well as the number of people moving to this state. Moreover, the laws and regulations around buying and selling a house make it much more challenging.
| | | |
| --- | --- | --- |
| | Wisconsin | United States |
| Median Home Value | $264,125 | $325,667 |
Renting A House In Wisconsin
With over 40 higher-education campuses, the state of Wisconsin sees a decent number of renters. In fact, about 33% of all residents in Wisconsin are renters. Due to this, the rental market runs at a rather high pace. On average, any rental accommodation stays on the market for about 15 days. If you are in a city like Milwaukee, the average goes down to 15 days. So, be very fast and focused when looking for an apartment in Wisconsin.
| | | |
| --- | --- | --- |
| Apartment Size | Wisconsin Average Monthly Rent | US Average Monthly Rent |
| Studio apartment | $663 | $949 |
| 1-Bedroom Home | $758 | $1,048 |
| 2-Bedroom Home | $947 | $1,278 |
| 3-Bedroom Home | $1,243 | $1,681 |
| 4-Bedroom Home | $1,373 | $1,950 |
Taxes In Wisconsin
The state of Wisconsin charges their residents all the three taxes that you would generally pay: sales, income, and property taxes. Here is a breakdown of all three taxes.
The state of Wisconsin imposes a sales tax rate of 5% on all of its residents. This goes across all of the categories of products and services unless one of them is specifically announced to have a different rate, or, non-taxable.
When it comes to income tax, it is divided into four tax brackets based on income. The actual tax rate is 3.54% on the lower end and 7.65% on the higher end. However, the income bracket changes based on the status of the filer, i.e. single filers, married filers, etc.
Property taxes in Wisconsin are some of the highest in the country. Although, since the cost of housing itself is relatively low, it does not make much of a dent in your pockets. The property tax rate in Wisconsin is currently at 1.68%, which is the eighth highest in the USA.
Expenses In Wisconsin
In the state of Wisconsin, utilities are a little below the national average. Typically, the average cost of utilities like electricity, water, garbage disposal, and heat is around $202. If you add a decent internet connection to that list, you will end up paying around $50 more per month.
When it comes to food costs, the costs vary a little between different cities. Hence, we will consider Madison, which is one of the most expensive cities in the state. In Madison, you'll end up spending around $3.50 for a loaf of bread, $2.00 for a gallon of milk, and $1.90 for a carton of eggs.
The cost of healthcare in Wisconsin can be a little troublesome to the ear. A typical visit to the doctor's office will cost you around $130, while the same will cost around $52 for your pet.
Also Read: Average Living Expense of a Single Person
Crime Rate In Wisconsin
The crime rate of any location is determined by analyzing the number of crimes committed per thousand residents and reflecting them on a scale. The number of total crimes is a sum of violent and property crimes committed in that area. In Wisconsin, the total crime rate is 17.90, which denotes a fairly safe state.
Speaking of violent crimes, the violent crime rate in Wisconsin is 3.20, which is below the national average of four. This makes the chances of becoming a victim of violent crimes in Wisconsin down to 1 in 312.
The rate of property crimes follows a similar theme and has consistently been under the national average. To put it in numbers, the property crime rate in Wisconsin is 14.70, while the national average is 19. These numbers bring the chances of becoming a victim of property crimes in Wisconsin down to 1 in 68.
Economy And Employment Opportunities
The economy in Wisconsin is strong and blooming. As of 2020, this state recorded a GDP of $294 billion. The biggest contributors to this were the major economic drivers like manufacturing, agriculture, tourism, and healthcare. However, you can also find more than decent jobs in fishing, mining, and transportation.
The only caveat is, while this economy is strong, it is very rigid and narrow. The only way you can make a fulfilling career here is to find a job that allows you to apply your skills in a handful of industries. That being said, there are a few companies that call this state their home and are some of the biggest contributors to the economy. So, here is a list of the highest-paying companies in Wisconsin.
WESTconsin Credit Union
Artisan Partners
Roadrunner Transportation Systems
Monroe Clinic
Midland Services
All of these factors make Wisconsin an economically strong state. In fact, the job market is big enough that the unemployment rate in this state is only 2.80%
Also Read: Job Relocation Guide
Education In Wisconsin
The quality of education is one category where the state of Wisconsin scores exceptional marks. The public school system provides a high amount of preschool involvement and the state provides financing to the students that need it.
When it comes to higher education, there are over 80 colleges in the state, most of which have very high overall rankings. All of these factors make the quality of education in Wisconsin favorable to all kinds of families thinking of moving. To give you a better idea, here is a list of the best educational institutions in Wisconsin.
Schools
Swallow Elementary
Merton Primary
Mineral Point Middle
Oostburg Middle
Cedarburg High
Alma High
Colleges & Universities
University Of Wisconsin
Lawrence University
Marquette University
Traffic And Transportation In Wisconsin
Unless and until you plan on living in one of the bigger cities like Milwaukee or Madison and have your entire life wrapped around those cities, you will need to own a car to live in Wisconsin. A majority of the public transport, along with AMTRAK trains, is only accessible in the metropolitan areas.
Due to this, it is very difficult to survive in Wisconsin without a personal vehicle. Even then, you do have to be extremely careful on the road as the roads in rural Wisconsin can get pretty bad. Moreover, there is the added risk of wet or icy roads. So, if you have a job that requires you to travel across the state a lot, it might be far more challenging than you would imagine.
Best Places To Live In Wisconsin
Brookefield
Brookefield is a suburb in the east of Waukesha County. It is home to companies like Fiserv and FedEx, which are some of the biggest contributors to the economy. They enable residents to pull in a high median household income. Some of the best schools in the area are Brookfield East High School and Swanson Elementary School.
Population: 38,358
Median Home Value: $318,808
Monthly Median Rent: $1,525
Annual Median Household Income: $108,199
Middleton
Middleton is the second-largest city in Wisconsin, by size. It is also a suburb of Madison, which is the state capital. This city is known for its small-town charm and friendly residents, which make the motto 'The Good Neighbor City' apt for Middleton. Weirdly enough, this city is also home to the National Mustard Museum. Some of the best schools in the area are Middleton High School, Memorial High School, and Sunset Ridge Elementary School.
Population: 19,488
Median Home Value: $336,900
Monthly Median Rent: $1,088
Annual Median Household Income: $76,012
Mequon
Located in the Milwaukee Metropolitan area, Mequon is a lakeshore community that is known for being welcoming to young professionals and young families alike. There is a wide array of nature preserves and parks. Some of the schools in the area include Homestead High School, Lake Shore Middle School, and Donges Bay Elementary School.
Population: 24,145
Median Home Value: $407,000
Monthly Median Rent: $1,566
Annual Median Household Income: $116,488
Pewaukee
Pewaukee is a city in western Waukesha County. It is known for having a very homely midwestern charm, a tight-knit community, and a high median income. Some of the best schools in the area include Asa Clark Middle School, Trinity Academy, and Pewaukee Lake Elementary School.
Population: 14,433
Median Home Value: $315,300
Monthly Median Rent: $1,338
Annual Median Household Income: $104,646
See Also: What Salary Do You Need to Live in Milwaukee?
Summing Up
All in all, Wisconsin is a very serene state in all aspects. It is blessed with a lot of green cover and trails that go through it. The best part is, even when the landscape stays the same, the seasons are extreme and paint the scenery in a different color altogether.
This state provides its residents with more than one way of building a life for themselves. If you are the more adventurous kind and hate monotony more than anything, you might have a hard time fitting in Wisconsin. But, for the most part, Wisconsin will have the stable and calm life that you would want for yourself and your family.
Also Read: Moving To Illinois – A Relocation Guide for 2022
FAQs On Moving To Wisconsin
Why Is Wisconsin So Famous?
While Wisconsin has its fair share of history, it is more famous for the manufacturing of beer and cheese. In fact, the cheese industry in this state is so big that Wisconsin is 'America's Dairyland'.
Is Wisconsin A Good Place To Live?
Yes. Wisconsin is considered a great place to live owing to the quality of education, affordable cost of living, midwestern culture, and the beautiful vistas around the state.
Is There A Nickname For Wisconsin?
Yes, Wisconsin is fondly known as the Badger State and America's Dairyland. The first one comes from the abundance of Badgers in Wisconsin, while the latter is a result of the humongous cheese industry in this state.
What Is The Motto Of Wisconsin?
The motto of the state of Wisconsin is 'Forward'. It was introduced in the 1851 revision of the state seal and coat of arms.
Also Read: Moving to Lincoln, Nebraska – A Relocation Guide for 2022
Enter your information
Almost done!
Enter your information to view your quote.
Your information is safe with us. By using this service, you agree to receive email communications solely regarding your relocation process