16 Best Chicago Neighborhoods to Live In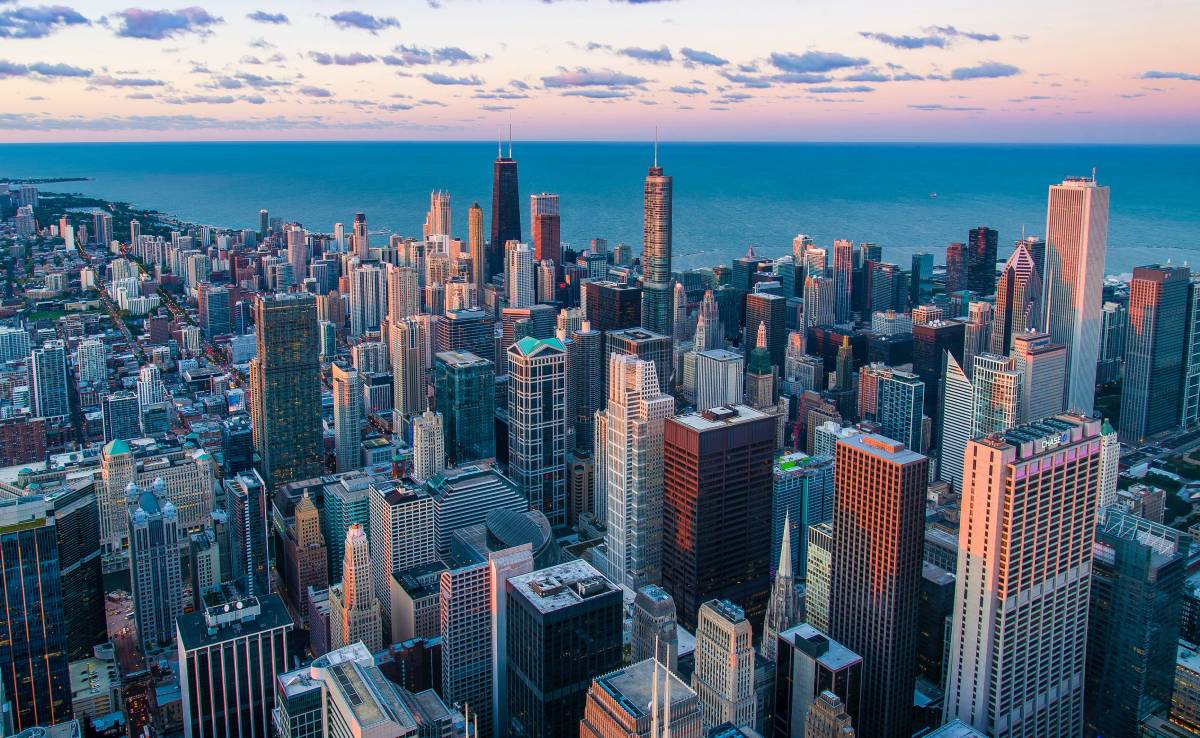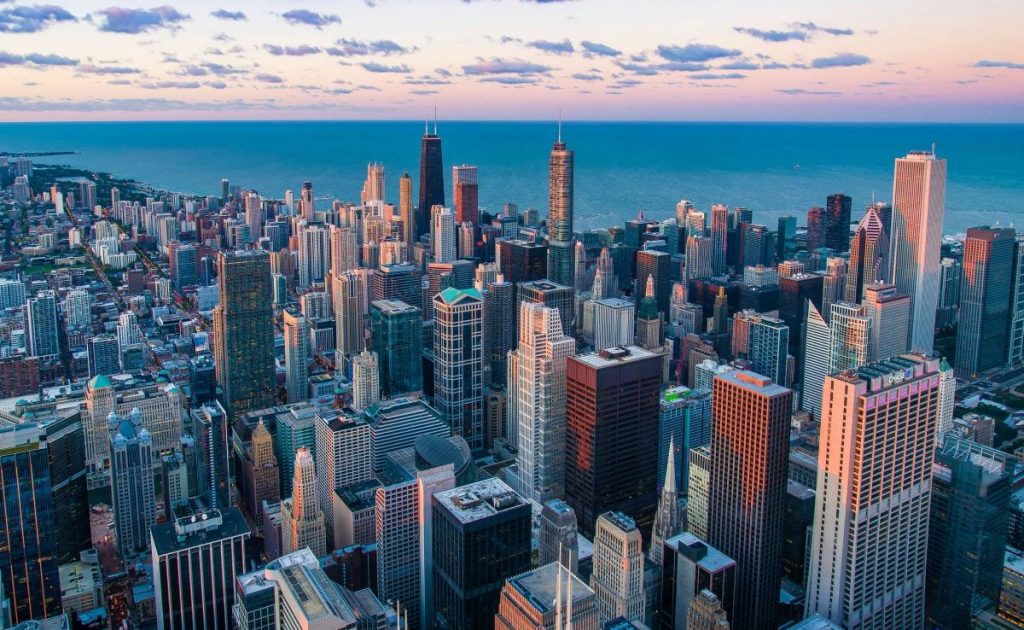 The city of Chicago is a beautiful metropolis with an enormous population. It's also one of the most populous cities in the United States, and it has a lot to offer for those who are looking for new places to live. There are many neighborhoods that range from upscale residential areas to more family-friendly locations. This article will list some of the best neighborhoods in Chicago.
Chicago has so much history, culture, entertainment, and opportunity you can't help but fall in love with this amazing city! Firstly, let's start with the best neighborhoods in Chicago.
1. Lincoln Park
Lincoln Park residents had the best overall quality of life out of all the communities, which included income, house prices, and rent. The residential areas are bordered by trees and century-old brick homes. There are several parks, a zoo, and a nature museum to enjoy. You may also go to one of the countless bars on Lincoln Avenue if you're searching for something more lively or non-child friendly.
The residents of Lincoln Park share their homes with penguins, monkeys, and a variety of exotic creatures from across the globe. The Lincoln Park Zoo is located in this popular north side Chicago neighborhood. A campus for DePaul University can also be found here. It's also simple to get to the lakefront path, public transportation, restaurants, and shops.
The average house rent in Lincoln Park is between $1200 to $1,733
The median home price in Lincoln Park is $650,000
2. Lake View
If you're a baseball lover and especially a die-hard fan of the Chicago Cubs, this is the place for you. No matter how expensive life in Chicago is, it's home to Wrigley Field. You can make it work. Even if you aren't a Cubs fan, Lake View may be right up your alley. After all, it's one of the best Chicago neighborhoods to live in. The homes are close together, but the neighborhood is still peaceful and welcoming.
Lakeview, especially East Lakeview, is a densely populated and active neighborhood. Locals know to walk or take public transportation if they want to go anywhere near Wrigley Field when the Chicago Cubs are playing because thousands of people descend on their area to watch the game or socialize in bars nearby. Otherwise, a car is recommended. Lakeview has its own CTA stop, the Addison stop on the Red Line which gives you access to downtown easily.
The average house rent in Lake View is $1,533
The median house price in Lake view is $405,000.
3. West Loop
The West Loop lies west of the Loop. Originally a meatpacking and warehouse area, industrial structures have been converted into trendy flats or demolished to make way for luxury high-rise apartment and condo buildings after being transformed from the industry.
This trendy and densely populated area has a slew of eateries and bars that frequently make the top ten lists for where to eat or visit and be seen. A decade after it opened, Chef Stephanie Izard's Girl & The Goat is still popular, with several restaurants on Restaurant Row with Michelin stars. There are also a couple of hotels, shops, and boutiques to keep you busy.
The average house rent in the West Loop is between $1400 to $2000
The median house price in the West Loop is $475,000
4. Wicker Park
In recent decades, Wicker Park went from being a Polish working-class neighborhood to an avant-garde area that boasts boutiques, art galleries, restaurants, and music venues.
Wicker Park is home to one of the most famous outdoor art festivals in Chicago called "The Wicker Park Fest". Wicker Park is a trendy and busy neighborhood that is south of Bucktown and north of West Town. It is known for its artsy enclave, which is centered around a triangular park.
Also, Milwaukee Avenue runs through it, and the street is packed with one-of-a-kind independent boutiques, eateries, and cafes.
The average house rent in Wicker Park is $2,261
The median house price in Wicker Park is $500,000
5. Bucktown
Wicker Park is located close to Bucktown. As a result, the communities frequently participate in events together. It's less artsy than Wicker Park and Logan Square, but it's also more affordable than Lincoln Park. It's near the Kennedy Expressway, train and bus stations, as well as downtown Chicago.
Bucktown is a neighborhood on the rise with plenty of nightlife, galleries, boutiques, cafes, and restaurants. During the summer, "Sunday Funday" means taking advantage of one of the many outdoor bars. In winter, there are holiday-themed events to take part in at various venues including shopping specials for Bucktown residents.
The average house rent in Bucktown is around $2,150
The median house selling price in Bucktown is around $629,000
6. Gold Coast
The Gold Coast, notable for its money owing to Astor Street, a lovely six-block tree-lined street from Division Street to North Avenue filled with history, brownstones, and mansions named after John Jacob Astor, one of the wealthiest men of his era in the 1800s.
This section is still known for its rich inhabitants, exquisite restaurants, and high-end boutiques. It also doesn't hurt that many apartment buildings have Lake Michigan views since the neighborhood borders the lake and has easy access to both the beach and the lakefront path.
The average house rent on the Gold Coast is between $1,385 to $2000
The median house selling price on the Gold Coast is around $409,900.
7. Logan Square
The main street of Logan Square, Milwaukee Avenue, runs through several neighborhoods including Bucktown and Wicker Park. This area is filled with bars, restaurants, and cafes. It's also close to Humboldt Park which has walking paths along the lakefront. Logan Square has seen a lot of changes in recent years. Large apartment complexes line busy Milwaukee Avenue, bringing further density to a densely populated area on the city's northwest side. Young professionals and artists live alongside a declining working-class Latino population in this formerly industrial neighborhood near Lakeview.
Trendy restaurants are flourishing in the area. On Sundays, residents also enjoy the Logan Square Farmers Market, which is a popular outdoor food market and community gathering place.
The average house rent in Logan Square is around $1,663
The median home selling price is around $479,000
8. Old Town
There's a lot of new construction in Old Town, but it's also chock-full of history, with its historic district, making it an easy choice for one of Chicago's finest neighborhoods. It is near Lincoln Park and the Gold Coast, Lake Michigan, and the lakefront walkway. It has a neighborhood feel because of shorter high-rises for the most part.
The average house rent in Old Town is $1,975 a month
The median home selling price is around $499.900
9. Wrigleyville
Just north of Old Town and Lincoln Park, Wrigleyville is home to the iconic Wrigley Field. It's also near Lakeview and Boystown. The streets surrounding the ballpark are full of sports bars, restaurants, and other businesses catering to the neighborhood's baseball fans, both from other Chicago neighborhoods and out-of-towners.
The average home rent in Wrigleyville is $1,696
The Median house selling price is around $574,000
10. West Town
West Town is a lively neighborhood located west of River North and north of the West Loop. The main business district is on Chicago Avenue, where you'll find restaurants, bars, and cafes. There are also many interesting art installations on Ohio and Erie streets, between Noble and Bishop streets many residents of this area have transformed their garages and buildings into works of art.
This neighborhood is one big mixed bag. It's inhabited by musicians, performers, and artists of all types, who make it extremely artsy and gritty. At least if they have rent control. The issue is that West Town rental costs are on the rise, making this area a little less alternative and more yuppy every day.
Don't be concerned, the vibe is still very young, trendy, and artsy, especially in the Wicker Park area, but some areas such as Bucktown will be a little more polished. On a brighter note, it is one of the city's safest neighborhoods.
The average house rent of West Town is between $1,950 to $2200
The median house selling price of West Town is around $479.900
11. Near South Side
The Near South Side comprises the South Loop as well as Printers Row, which is sometimes regarded as a part of the Loop. Townhouses line the area, which is mostly made up of high rises owing to its proximity to the Loop and Lake Michigan. The area is also adjacent to Dearborn Park, which is perfect for dog owners. Apartments in the South Loop are typically more expensive than in other neighborhoods.
The Museum Campus, which includes the Field Museum, Shedd Aquarium, and Adler Planetarium, is also located here. Even if you're not a Chicago Bears fan, you can enjoy live music at Soldier Field any time the team isn't playing in the stadium since it's in your backyard.
The average house rent price in the Near South Side area is around $950
The median home selling price in the Near South Side area is around $220,000
12. Andersonville
Andersonville, as the locals refer to it, is a pleasant community with residents who are strong supporters of local businesses. Clark Avenue is always busy on weekends since that's where most of the independent businesses, restaurants, and bars are located.
It's also home to the Swedish Bakery, which makes delicious, authentic Swedish treats. Andersonville is known for its great atmosphere and family-friendly environment. What it has in common with Boystown is the high number of gay residents who live here.
The neighborhood is located on the north side of the city near Lake Michigan. It has a mix of three-flat apartment buildings, larger apartment buildings, and single-family homes. It's a great place for people who want to be close to the Loop without having to deal with as much traffic.
The average house rent price in Andersonville is around $1,838
The median home selling price in Andersonville is $382.500
13. South Shore
The South Shore Cultural Center, located in the South Shore neighborhood, has hosted a number of celebrities. It's also where President Barack Obama and First Lady Michelle Obama tied the knot. The nine-mile suburb south of downtown is known as Hyde Park. The Loop is 9 miles south of the neighborhood along Lake Michigan.
The Stony Island Arts Bank, a colorful community space by Theaster Gates in the largely black neighborhood, is another standout. Frankie Knuckles' vinyl collection and the Johnson Publishing Company's archive for pop culture enthusiasts are among the exhibits at this museum dedicated to historical preservation on Chicago's West Side.
The average house rent price in the South Shore area is $950
The median house selling price in the South Shore area is around $324.900
14. Uptown
Look no further than Uptown for those searching for strong transport alternatives, easy access to the lakefront, and apartment living. Although Argyle Street has some of the best Vietnamese and Thai restaurants in Minneapolis, you'll also find excellent Chinese, Ethiopian, and Mexican cuisine throughout Uptown.
Uptown is located on the north side of Chicago by Lake Michigan and it is about 5 miles from downtown. This neighborhood is known for its lively music and nightlife scene, and its many cultural influences. The area offers a wide variety of restaurants, shops, and cultural activities.
The average house rent priced in Uptown is around $1365
And the median house selling price in Uptown is around $325,000
15. Beverly
Are you looking for a home with plenty of space and a backyard? South Side Beverly is the address. Beverly began as a suburban community with large lots, unlike the surrounding neighborhoods that are closer to downtown Chicago. The folks who live here will undoubtedly enjoy one of the finest standards of living in the city, not just because it has high income and beautiful houses but also because they genuinely do. The homes in this area are among San Antonio's oldest, and they are usually surrounded by big gardens and trees.
Beverley has one of the highest rates of homeownership in Chicago, which means that residents are more likely to invest in the upkeep of their homes. This neighborhood is great for families who want a small-town feel but still want access to Chicago.
The average house rent price in Beverly is $975
The median house selling price in Beverly is $412.500
See Also: How Much Does It Cost to Move Out Of San Antonio?
16. Oak Park
It is technically considered a suburb, but the neighborhood is just on the outskirts of the city. The well-connected region is only 10 miles from downtown on the Green Line and I-290, providing easy access to the city center.
It's common for suburban commuters to work in the Loop, where they can enjoy reasonably priced apartments close to downtown. Oak Park has many public spaces and family-friendly amenities, including several award-winning restaurants. The Oak Park Conservatory features an impressive variety of tropical plants.
The average house rent price in Oak Park is around $2,057
The median house selling price in Oak Park is around $339.900
Also Read: Chicago IL Surrounding Suburbs Guide
Conclusion
Chicago has a diverse range of neighborhoods to choose from, and each one is unique in its way. If you're looking for a lively nightlife scene or an escape from city life, there's plenty to explore right here in Chicago. We hope this blog post on the best Chicago neighborhoods to live in helped you make your decision!
Frequently Asked Questions
What is the best area in Chicago to live?
Lincoln Park, Old Town, West Loop, Wicker Park are the greatest areas to live in Chicago.
What is the best neighborhood in Chicago?
Some of the best neighborhoods to live in in Chicago include Hyde Park, South Shore, Uptown, Beverly, Oak Park, and more!
See Also: How Much Does it Cost to Move Out Of Chicago?
What part of Chicago is safe to live?
Printers Row is one of the safest and most desirable areas in Chicago. Its crime rates are considerably lower than the national average, and if you're looking to settle down in Chicago, Printers Row is a fantastic place to begin your search.
See Also: What Salary Do You Need To Live In Chicago?
What is the wealthiest neighborhood in Chicago?
The most affluent community in Chicago is Forest Glen, which has an average income of $112,032. Lincoln Park follows with an average household income of $99,720. North Center ($99,384), Beverly ($99), and Lincolnwood ($93) are the other top-five wealthiest communities in Chicago.
Enter your information
Almost done!
Enter your information to view your quote.
Your information is safe with us. By using this service, you agree to receive email communications solely regarding your relocation process