What Salary Do You Need To Live In Chicago?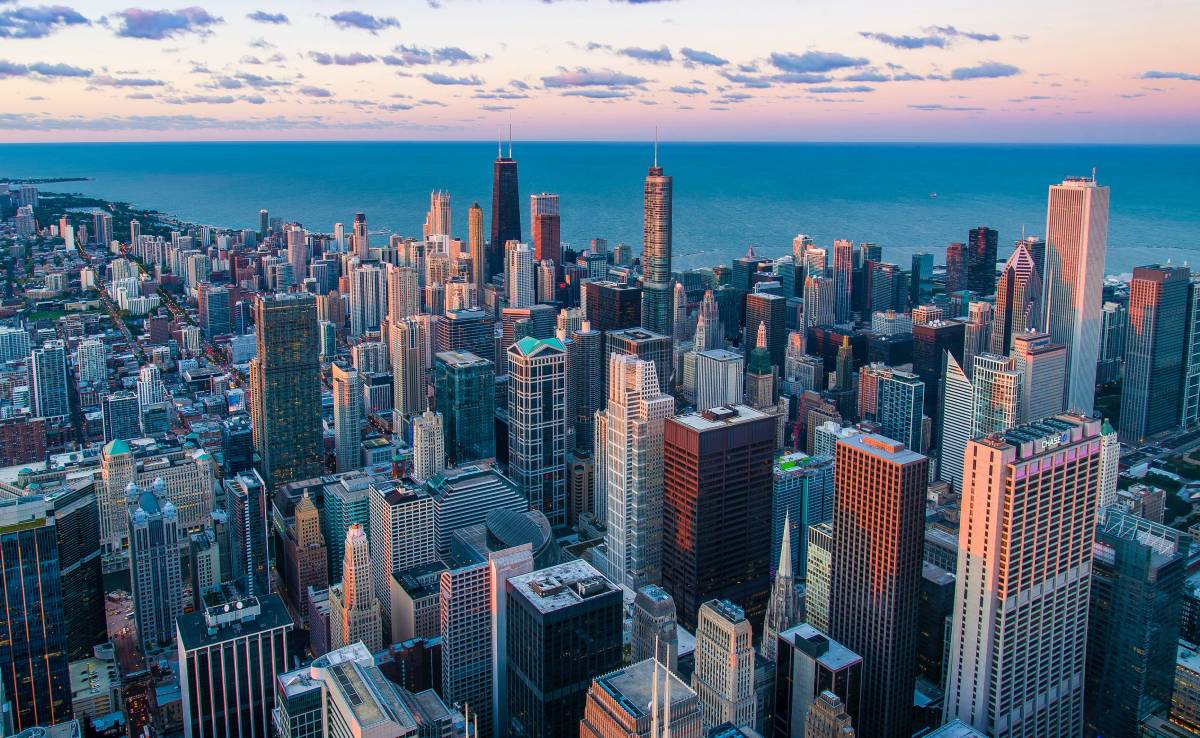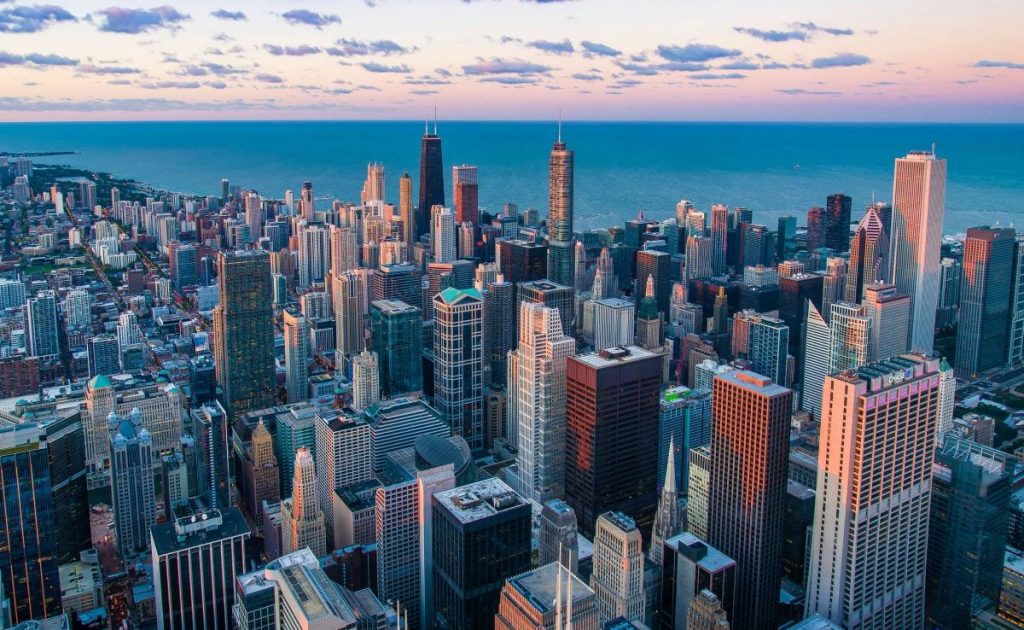 The Lincoln Park Zoo, the Art Museum of Chicago, the Magnificent Mile, and the list can most definitely go on! The city of Chicago is brim-full with attractions your wallet will be eager to shell out some bucks for. But choosing to move here without prior knowledge of your bank account status and the expenses you might incur, is not that great an idea. So, to make sure you enjoy the best of your life in Chicago, we've compiled a comprehensive article about how much salary you need to live in the city and its breakdown.
Where Does Your Salary Go Living In Chicago?
Costs Of Real Estate In Chicago
You cannot start your new life in any place without having a good roof over your head, it's basic living 101. During your house hunt, you will find an equal number of houses that are unrealistically expensive and those that are easy on the budget. If you look hard enough there's plenty of affordable real estate to spend a comfortable lifestyle. To give you a guiding figure, note that the median home value in the city of Chicago is about $312,495. This is a few notches below the national average rate of $337,570.
If you're considering renting a house in Chicago, the average rent stands at $2,080, running a little higher than the national average of $1,652. The reason for such a relatively higher rent rate is the fact that this city is an economically growing city apart from being a picturesque beauty. The fact that hits us in the face is that Chicago finds a large influx of people looking to reside here. This demand is bound to increase the real estate prices by a few notches.
However, the city takes care of people of all age groups and all income brackets. So, if you are on a budget and looking for a rather affordable house, it won't be hard to find one. You must consider relocating to neighborhoods like Chatham, Calumet Heights, and East Chatham where the rents are as low as $785. On the contrary, if you don't mind stretching your dollar a bit more, you can move to the more upscale neighborhoods like Near East Side Chicago, Printer's Row, and Streeterville. The rent prices in these areas range from a whopping $2,645 to $2,780. The housing occupancy demographic is almost an even ratio in Houston as 46% of houses are renter-occupied, while the remaining 54% are owner-occupied.
Costs Of Transportation In Chicago
One of the most important factors that give Chicago global recognition is its transportation system. It is the third-largest inter-modal port in the world behind only Hong Kong and Singapore. With such accolades to its name, the public transportation in the city is obviously going to be world-class. The Chicago Transport Authority is the choirmaster of the city's transportation system which has made the lives of the resident's nothing less than a smooth melody.
The most commonly used transport option in Chicago is the "L" train. No, the shape of the train in no way resembles the said letter. It is the fourth-largest rapid transit system in the entire nation. Its range is not just limited to the city of Chicago but also its suburbs. The train fares are fixed at $2.50 per ride. You can also avail of the one-day pass for $5.
If you prefer to travel via bus, the 130 bus routes will take good care of you there. All the top attractions in the city are easily accessible and at a fair fare pricing. A single ride will put you down about $2.25 if you use the Ventra Card and $2.50 if paying in cash.
If things go south and all you need to go is north, the taxis in the city come to the rescue. Just to be clear, the cabs are not limited to the north side in case you were wondering. The average price per mile is $2.25 and the meter will begin its count from $3.25. Lastly, if you are the kind that needs no driver and believes in doing everything yourself, owning a car is an obvious choice. You also need to take into consideration the gas prices here which stand at $4.78 per gallon currently.
Taxes In Chicago
Bound by the state rules, there are a few deductions financially that you need to get used to in Chicago. The combined total sales tax rate in the city is a whopping 10.25%. Such a high rate has a lot to do with the dense population and the high demand for amenities in the city. To break that figure down a bit more, the state of Illinois takes up about 6.25% of it, while Cook county accounts for 1.75%. The city of Chicago has 1.25% say in it and the Regional Transport Authority (RTA) takes the remaining 1%.
Apart from that, the property taxes in the city are also something to be considered. Currently, the property tax rate is 2.1% in Cook county. So, if your house is valued at $250,000, you'll be spilling $5,255 as property taxes. For you to afford a decent home in Chicago, you'll need a good enough income. To know what qualifies as a good income, you need to be aware of the income tax rates in the area. Though you won't be enjoying the fruits of a no-income-tax policy here, the state of Illinois does have a flat income tax rate of 4.95%. Though your life in Chicago is going to be upstream, for the most part, the taxes can be those rigid pebbles that try to restrict the flow sometimes.
Utility Bills In Chicago
If you wish to cut down on costs, you can move to an affordable neighborhood and save a few bucks. However, there are some aspects of living that you cannot change at any cost, utility bills being one of them. The average monthly utility bill in the city of Chicago will be somewhere around $165.20. This includes heating, electricity, water, and garbage costs. Unless you've been living life to the fullest by absolutely avoiding smartphone technology, you'll need a good internet connection. For that matter, you're looking at a figure of $59.60 for an internet connection with a speed of 60Mbps or more.
See Also: How Much Does it Cost to Move Out Of Chicago?
Costs Of Food In Chicago
Another aspect of living in a city that you cannot literally live without is the basic groceries. With the city in question, Chicago, the grocery prices here are 8% higher than the national average. Among the many daily expenses, a gallon of milk will cost you nearly $2.10 while a carton of eggs will put you down $1.98, and a loaf of bread will see you spill $3.62 on average.
Before we move to the next part, we want to make sure you have a good appetite. For that, you need to get up to speed with the famous food joints this city has to offer. Chicago is known for its famous deep-dish pizza and the best place you can get a taste of it is the Lou Malnati's. If you are in the mood for some beef sandwich with an Italian touch, try the same at Al's Italian Beef and have the time of your life. Once again, you will have to budget for all the times you decide to dine out.
Healthcare Costs In Chicago
We hate to say this but there is another inevitable aspect that needs to be addressed and that's healthcare costs! These circumstances do have a way of coming unannounced. Bear in mind that healthcare costs in Chicago are only 1% higher than the national average. So, it is best you keep a certain amount on the sides for the same.
For more perspective, a doctor's visit will put you down $112.5 and a not-so-friendly meeting with the dentist in the clinic will set you back about $96.40. Since we are covering all the possibilities and costs, have a look at the list of some of the best hospitals in Chicago.
University of Medical Center
Northwestern Memorial Hospital
Rush University Medical Center
University of Chicago Medical Center
Advocate Christ Medical Center
Childcare Costs In Chicago
It would have been great if raising kids was as simple and peaceful as watching them sleep. But the reality is that bringing up children is an expensive affair. The childcare costs in any place depend on its location and how dense the population is. For instance, Chicago is the most populated city in Illinois which is why the childcare costs are on the higher side of the spectrum.
To give you a number, the childcare costs in the city come about to be $1,580 per month. As for when your little ones grow up to be of school-going age, you'll need to find a good-quality school to send them to. So, to help you narrow down that search below is a list of some of the best schools in Chicago.
Young Magnet High School
Lane Technical High School
Proviso Math and Science Academy
Northside Preparatory High School
Payton College Preparatory High School
Miscellaneous Costs
If we move a bit astray from the regular costs, you will be spending a few bucks every once in a while on entertainment and leisure purposes. One of which is the Chicago River Architecture Tour. This 90-minute ride on the pristine waters of Chicago will take you through all the beautiful architectural sights and the exciting stories behind them. If you're lucky enough, you might be able to witness the entire river in green color on St. Patrick's Day. The daytime charges of this tour are around $52 while the same in the evening run a little higher at $55.80.
Ever wondered what it's like to literally have a bird's eye view of the world? Well, Chicago cannot give you wings for that but what it can do is give you a glimpse of it with the 360 Chicago Observation Deck. Get yourself that $30 ticket and head up to the 94th floor and witness the spellbinding view of the Chicago skyline. Visiting here during the night with all the city lights glimmering is a memory you just cannot erase at all! There is plenty of other things to see and do in Chicago. Leisure and entertainment costs can take up their own space depending on how much of your paycheck you would like to spend on this aspect.
Understanding The Job Market In Chicago
It shouldn't come as a surprise that a place with the nickname "The City That Works" will have a flourishing economy. The city of Chicago takes immense pride in its manufacturing industry which is the major driver of its economy. Securing the following positions are the healthcare and transportation sectors. Apart from this, the upcoming tech industry is helping the health of the city's economy. For job seekers, this is a great place to turn a new leaf career-wise. If you are one of them, have a look at the below list of the top companies in the city.
Some of the biggest employers in Chicago include:
Hyatt
Accenture
Veolia Environmental Services North America
ArcelorMittal
JLL
Boeing
United Continental Holdings
Walgreens Boots Alliance
While we are on the subject of the economy and the job scene, it is important to know about the unemployment rate too. As it stands, the unemployment rate in Chicago is 5.40%. Although it is quite higher than the national average of 3.6%, the city has beaten its long-term average of 7.80%. So, if you were to look for the highest paying jobs in the city, Software Engineers, Surgeons, Obstetricians, Gynecologists, and General Practitioners should be a good start for you. 
See Also: Best 5 Moving Companies in Chicago
How Much Should You Earn To Live Comfortably Well In Chicago
To be able to afford a good quality lifestyle in the city of Chicago is a dream for many and that dream can only turn into reality with a decent enough income. According to Data USA, the average annual household income in this city roughly amounts to $61,811. This is the middle ground of what most homes earn. If you live alone, this figure is more than sufficient to live comfortably. However, if you're moving to Chicago with family, you would want to hit a household income close to $94,760. This should give you a rough idea of the figures that your salary should reflect to have no trouble blending in with the city's lifestyle.
Summing Up
Having read this article, you're ahead of about 80% of the people looking to relocate to Chicago. With this newfound knowledge, you will be able to get hold of your expenses and spend the lifestyle you've always desired in the Windy City.
FAQs On What Salary Do You Need To Live In Chicago
What Is A Good Salary For Chicago?
Though the average salary in Chicago is close to $74,000, if you're able to earn about $62,000 annually as a single adult then your life in the city is going to be a smooth ride.
Is Chicago Cheap To Live In?
We wouldn't say that living in Chicago is going to be extremely easy on the budget. However, the amenities and choices in terms of neighborhoods based on budget requirements make it a great place to live.
See Also: 16 Best Chicago Neighborhoods to Live In
Is 100k A Good Salary In Chicago?
When you speak of a six-digit salary, you're already looking at a lavish enough lifestyle in the majority of the U.S cities barring just a few. In Chicago's case, a $100k salary is enough to get by very comfortably.
Enter your information
Almost done!
Enter your information to view your quote.
Your information is safe with us. By using this service, you agree to receive email communications solely regarding your relocation process