Moving From NYC To Washington DC – A Complete Guide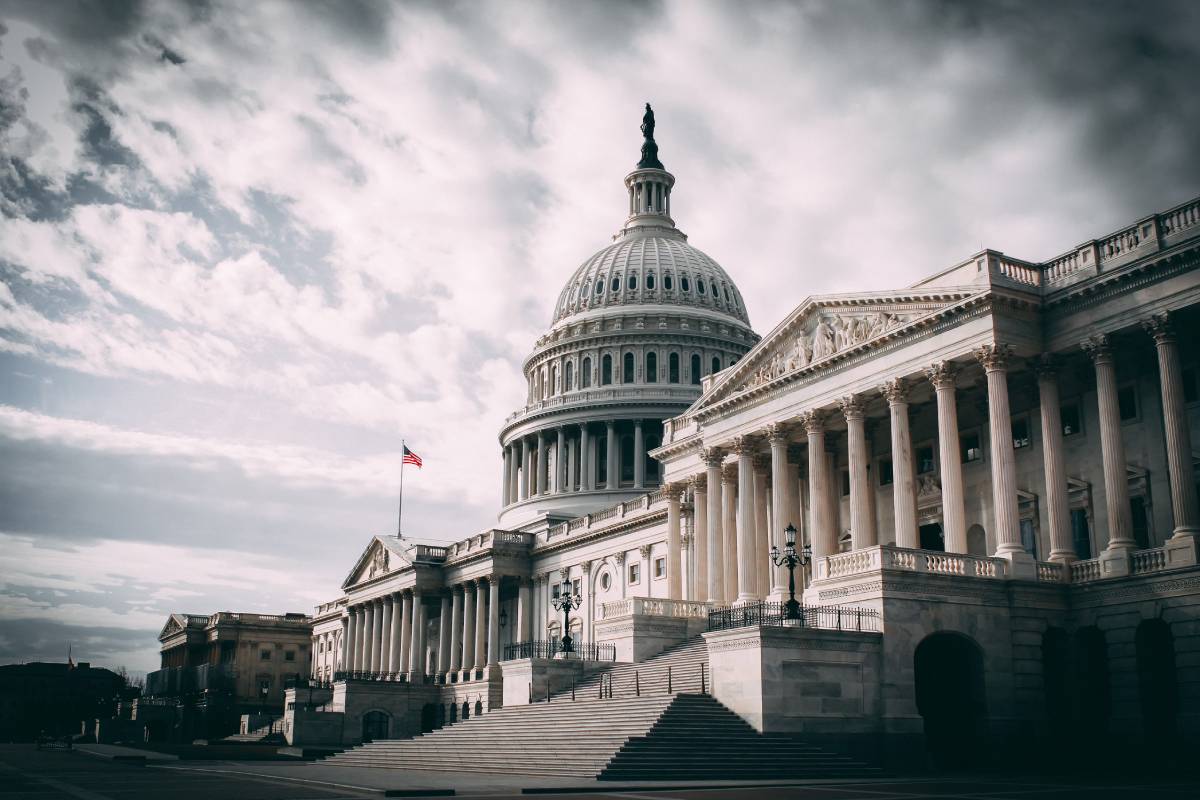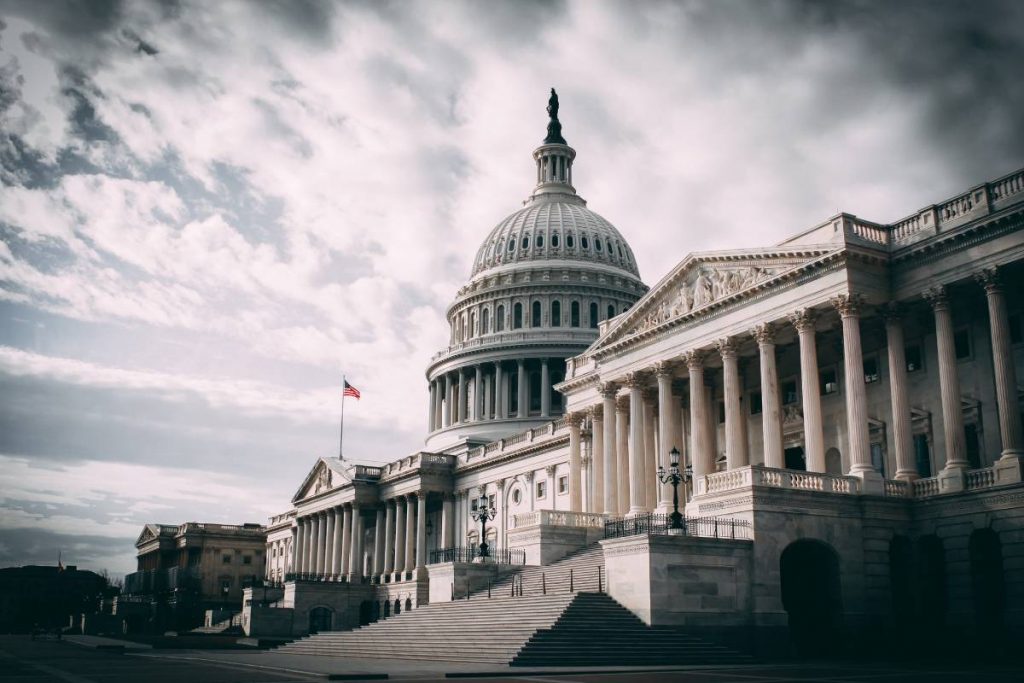 Ah NYC, the city that never sleeps, home to the Big Apple, Wall Street, and Central Park. These are what New York signifies, but it looks like you've been there and have now decided to move out. And to Washington DC, no less! Home to the Washington Monument and Lincoln Memorial, Washington DC is the capital city of the United States of America, and the heart of the nation. It's the perfect place to move to if you're looking to make a home out of the country's cultural and historical epicenter.
Moving is a hassle, there are no two ways about it. It's stressful, often leads to culture shock, and involves a lot of work and even more research and responsibilities. But not to worry – we've created a mini-handbook on everything you need to know before you make the big jump from the Empire State to 'Washington, My Home', now Washington, Your Home!
Weather
If you're tired of New York's humid subtropical climate with muggy, warm summers and exceptional spells of snow and cold breezes in the winter, you're in for some good news. Washington DC is known for its relatively milder climate and long, beautifully sunny summers, making for a pleasant change. Winters are comparatively less cold than in New York with temperatures remaining above 8°F.
While summers in DC are relatively conducive to outdoor activities, the temperatures may sometimes soar up to 96°F. This would make it hot and sticky and have you spend your days indoors with something cold to drink.
Perhaps the best benefit of moving to the Federal City is the fact that you'll now be able to savor the four different seasons in all their individual glory. Plus, you'll witness the gorgeous National Cherry Blossom Festival in the months of March and April as the city decks up to welcome spring. Washington also gets its fair share of rain with November being the wettest month of the year.
Cost Of Living
Neither NYC nor Washington are particularly inexpensive cities to live in. But, you'll be glad to know that Washington DC takes the cake in terms of lower monthly utility bills, childcare, commuting, groceries, and other amenities. In simple terms, as per PayScale, you can get in the Capital City for $6,500 what you would have to fork out nearly $8,250 for every month, in New York. New York is the most expensive city in the country, with a living cost that is a whopping 129% higher than the national average. Washington DC–while a close below in the list–is slightly more affordable, with an average net salary rate that is competitive and great!
Buying A House
If there's a message that every sitcom set in the Big Apple has tried to express, it's that good housing in NYC is not only impossible to find but will also cost an arm and a leg. While upscale areas in Washington DC cost around the same range for buying a house, the former home of George Washington generally has more affordable housing options. We've compared the median home value of the two cities according to data from Zillow.
| | | |
| --- | --- | --- |
| | New York City | Washington City |
| Median Home Value | $737,700 | $573,070 |
You can easily afford to live in well-connected, comfortable neighborhoods that enjoy the benefits of quick commute, public parks, and sites of historical and cultural significance. While areas like Olympia, Richmond, Bothell, and Auburn are considered more affordable in the city, neighborhoods like Berkley, Kalorama, Georgetown, Foxhall Village, etc. are more high-end, and therefore, would weigh more on your pockets. But ultimately, this shift will reflect well on your bank account and is a financially sound move (pun intended!)
Renting A House
As with buying a house, renting is also not a cheap affair in either of these cities. You're probably acquainted with the jaw-dropping rental prices that New York City often asks for. But you're in for a pleasant surprise–the comparatively average rental costs in the Great White City make renting an easier affair here. We've charted up a table for your reference, with data from BestPlaces.
| | | | |
| --- | --- | --- | --- |
| City | 1 Bedroom | 2 Bedroom | 3 Bedroom |
| New York City | $1,749 | $1,993 | $2,514 |
| Washington DC | $1,520 | $1,733 | $2,194 |
Taxes
Tax rates also play a massive role in determining your move from one city to another. If you've made up your mind on moving to Washington DC, then you can do a little happy dance because the income tax rate in the city–while higher than the US average of 4.6%–is significantly lesser than in NYC; 6.5%.
The sales tax too is at 5.8%, much lower than the national average of 7.3% and New York City's sales tax rate of 8.9%. However, individual municipal governments can levy their own additional sales tax rates on the final amount, increasing it in certain neighborhoods. The property tax averages around $0.85 per $100.
Expenses
After years in the most populous city in the country, you're ready to make the final leap to the heart and home of the United States. We know that it couldn't have been easy, but we're here to reward you in the form of some good news: Your general expenses will see a marked reduction after your shift to the Federal City.
According to Payscale, the general cost of living in Washington DC is around 19% lower than that of New York City. While nothing about the former is cheap, you will see a small positive difference when it comes to your utility bill. General utilities (water, electricity, heating, cooling, and garbage) would cost you an average of $157.70 in Washington, while it would cost you around $165.40 in NYC. Your monthly internet bill in Washington DC will come to around $65, the same rate as in NYC.
At $2.75 a gallon, gas is nearly a dollar cheaper in Washington DC. One gallon of milk costs $2.14 here, while it would cost around $2.50 in NYC. Both bread ($3.65) and eggs ($2) are cheaper in Washington than in NYC. You'd be tickled to know that even a kilogram of apples costs more in the Big Apple than it does in Washington. The same goes for everything from rice and fruits to imported cigarettes, wine, and other liquor too.
Even public transport and healthcare costs less in the Chocolate City than it does in the 'City That Never Sleeps.' According to Payscale, healthcare in Washington DC costs nearly 3% less than the national average with a standard doctor's visit costing you an average of $106.84. If you're someone who has a pet or are looking to adopt/buy one, consider that a visit to the vet would cost you $50.44 on average in Washington DC. DC reigns supreme in terms of living expenses, especially considering the high standards of living it promises.
Crime Rate
Safety is a huge aspect to focus on while moving. When it comes to crime, you'll be surprised to find that Washington DC actually leads the bill. Even though the dirty alleyways and the crowded nightlife of NYC might paint a different picture, the city is 17% safer than an average American city while Washington is only 4% safer than the others.
Washington has a violent crime rate of 10.34 (per 1,000 residents) while New York boasts of a much smaller rate of 5.80 (per 1,000 residents). Property crimes are also higher in the Federal City with a rate of 36.11 incidents (occurring per 1,000 residents) while NYC has around 20.00 incidents (per 1,000 people).
However, this is not to say that Washington is unfit to reside in or that it does not have safe neighborhoods to forge a life in. McLean Gardens, Cathedral Heights, Wesley Heights, Burleith, etc. are all regions that are regarded by residents as safe, clean, and great to start a new life in. However, the neighborhoods of Deanwood and Brentwood are notorious in terms of violent crimes in the city. The city has a sturdy police mechanism and is generally considered safe for women–especially women traveling alone.
Economy And Employment Opportunities
Owing to its rich legislative history, Washington city is home to multiple law firms, defense firms, nonprofit organizations, professional associations, lobbying firms, and more. Currently, however, tourism is the region's second-largest industry that continues to witness booms year after year. Fannie Mae and Danaher are two emerging Fortune 500 companies that you could work for in the city and it also offers umpteen employment opportunities in the fields of education, public policy, healthcare, scientific research, and, of course, tech.
The table below gives you an idea of how your average salary per year could change when making this move.
| | | |
| --- | --- | --- |
| | Washington DC | NYC |
| Average Income Per Year | $78k | $81k |
The GDP of Washington in 2020 was $561 billion, and while it doesn't seem like much compared to NYC's $1.724 billion, it's a decent bit of growth. Plus, Washington's job market is predicted to increase by a stunning 33.75% according to BestPlaces in the next ten years, so the employment arena is only going to surpass itself. Other thriving fields that you can seek opportunities from in the city include arts, entertainment, accommodation, food services, public administration, transportation, and warehousing, among many others.
The current unemployment rate in DC is 3.3%. Compared to NYC's 8.8%, it is safe to say that you won't struggle too much in terms of finding a job in the Republic of America! Overall, Washington's economy leaves enough for a fairly cushy, comfortable life in the city.
Education
The educational infrastructure of a place often becomes the yardstick to the opportunities and advancement it could provide in the future. And, education is often an incredibly important pursuit while moving–sometimes the very end goal of the moving process itself!
You could be a student scouting for higher educational avenues or a young parent in the search for a good primary school. Whoever you are, if education is important to you, Washington DC won't fail to provide. With around 123 public schools, its primary school system is not as strong as New York's. Nevertheless, the city still is home to a wide range of schools, colleges, and universities that boast of lengthy legacies and high-quality education.
Lets us have a look at some of the best-rated schools and colleges in and around Washington DC-
Schools
The Episcopal High School
Beauvoir: The National Cathedral Elementary School
Holton Arms School
Smithsonian Early Enrichment Centre
St. Albans School for Boys
Universities And Colleges
American University
Georgetown University
Catholic University of America
Gallaudet University
George Washington University
University of the District of Columbia
Howard University
Trinity Washington University
Johns Hopkins University
Corcoran College of Art and Design
Traffic And Transportation
It's not always possible to own a car in a city, which is why looking at affordable and safe commute options is necessary for young students and working professionals on the go. Owing to how central and important the city is, DC has an extensive public (and private) transport system that is bound to make your everyday life easier if you're looking to move.
The Washington Metropolitan Area Transit Authority (WMATA) is responsible for implementing public transportation and transportation planning in Washington DC. While New York City is known for its intricate subway networks that go as far as Long Island, DC is not too far behind in terms of rail and bus networks that take you across the city.
Washington DC has three main international airports, all of which are centrally located with easy access across the city; Ronald Reagan Washington National Airport, Washington Dulles International Airport, and Baltimore/Washington International Thurgood Marshall Airport. This will benefit you greatly if you're a frequent flier as these airports–especially the Ronald Reagan Washington Airport–are all well connected. They've all got express bus services as well as a rail station via Amtrak that can make travel to and from the airports easier.
If you're a trained person, Washington has four different types of rail transportation that you could opt for: the Washington Metro that operates in the metropolitan areas of the region, the DC Streetcar that operates fundamentally between Union Station and Oklahoma Ave/Benning Road, the Commuter Rail, and Amtrak. Of the four, Amtrak is your ultra-fast corridor to regional cities and states including Virginia, Vermont, Chicago, Rockville, etc. While the trains are not the most hygienic modes of transport, they are smooth, effective, and affordable for daily passengers.
Road transport is also simplified through the Metrobus that has nearly 176 bus lines and serves even the innermost suburbs. Intercity Buses also ply regularly and have bus lines including MegaBus, Boltbus, BestBus, Peter Pan Bus Lines, etc. Private bus services like Vamoose and Tripper, and chartered buses also extend their services within the city.
If you don't own a car, you could always opt for the car-sharing service that most private initiatives like Flexcar put forth. The city is also known for its wide availability of taxicabs at any hour of the day.
See Also: How Much Does It Cost to Move Out Of Washington DC?
Best Places To Live In Washington City
Kalorama
If you feel like you've heard the name before, it's probably because you have. Home to America's who's who, Kalorama has been the residential choice for figures like Jared Kushner, Jeff Bezos, and even Barack and Michelle Obama at one point! The neighborhood is situated in Northwestern DC and is where the rich go to live out their elite fantasies.
If you've lucked out in terms of a job and high social status and are looking to move to DC, look no further, because this is the place for you. It's got multiple high-end private schools for your children as well as a wide range of suburban, Victorian villas that set the swanky, luxurious tone of the historic area. Kalorama–literally meaning 'nice view'–also has the recreational hub Mitchell Park, the Textile Museum as well as a wide range of gorgeous parks and avenues.
Population: 29,292
Median Home Value: $549.500
Monthly Median Rent: $2,455
Annual Median Household Income: $116,250
Georgetown
If you've hustled hard your entire life and are now looking to kick back a little and live out the rest of your retired life in DC, Georgetown might be the place for you. Picturesque and vibrant, Georgetown seems to be set in a different time. With beautiful cobbled streets, a great healthcare infrastructure–MedStar Georgetown University Hospital, George Washington University Hospital, etc.–and large canals that make long strolls possible, Georgetown is quiet, serene, and everything you'd want your retired life to be.
Population: 23,639
Median Home Value: $693,000
Monthly Median Rent: $2,200
Annual Median Household Income: $140,208
Dupont Circle
Moving with your family can often be an added hassle and a matter of great strain. But a little research as to which neighborhoods would suit a family life best would never hurt before making the big jump. With a spectacular school system, plenty of open-minded families, and an urban culture that is enlivening without being unsafe, Dupont Circle is a great neighborhood in the city of Washington.
The area has multiple upscale and affordable restaurants and entertainment options and is also home to the National Geographic Museum, the Phillips Collection of Modern Art, and the Smithsonian National Zoological Park. The presence of other families and a safe, open environment also give way to a warm, positive community feeling that will benefit you and your family. As for schools, Dupont Circle has both the established Ross Elementary School as well as Cardozo Education Campus and many other private schools!
Population: 10,022
Median Home Value: $464.400
Monthly Median Rent: $2,574
Annual Median Household Income: $103,347
Foggy Bottom
Although the name might sound funny, there is no better area in Washington City that is more suited to accommodate students than Foggy Bottom. It is a happening hub of multiple spots that might add immense value to the life of a student like the John F. Kennedy Center for the Performing Arts, the World Bank, etc.
But the biggest advantage that Foggy Bottom puts forward to students is its location. It's extremely centrally located with regard to the universities and educational institutions around like George Washington University, American University, Georgetown University, and the like. This short distance will reduce your commute time and cost, which greatly contributes to saving your measly college budget! The neighborhood is also alive at all points of the day–which is reflective of student life–and has street after street of cheap and high-end coffee shops and restaurant options.
Population: 11,398
Median Home Value: $650,000
Monthly Median Rent: $2,091
Annual Median Household Income: $68,038
Cost Of Moving From NYC To Washington DC
The distance between New York City and Washington DC is 226.2 miles which would take you approximately 4 hours to travel by road. However, we suggest that you take the easier route of flying to one among the three international airports located in DC.
As for your belongings, it is best to hire a moving company to make sure that your belongings are safe and secure throughout the transit. While the moving expenses depend from company to company and on various other variables including the day of moving, nature and volume of stuff, etc., it would cost you an average of $1,700 – $2,200. It is always advisable to move on weekdays as this would reduce your costs when compared to moving on a weekend
Summing Up
Both NYC and Washington DC are extremely varied cities that have a lot to offer individually. DC is comparatively cheaper and allows you to be closer to the foundational stone of the American government.
While it might not be as happening as New York City, the city still has many redeeming qualities that make it one of America's finest. Easy commute, good educational infrastructure, and a relatively safe community experience are just some of the perks that await in DC. We hope that your move is smooth-sailing and you find what you're looking for in the nation's capital!
Also Read: Moving from NYC to Philadelphia – A Complete Guide
FAQs On Moving From NYC To Washington City
Is Living In DC Cheaper Than NYC?
Living in DC is definitely cheaper than living in New York City. It costs less in terms of utilities, housing rates, and rental prices as well as general groceries and other amenities. A shift from the Big Apple to the Chocolate City is going to prove to be quite a financial blessing, in the long run!
What Is The Distance Between New York City And Washington DC?
New York City is located at a distance of 2,399.1 miles from Washington DC. While traveling by road would mean a journey of nearly 4-5 hours, you could always opt to fly to one of DC's three international airports located centrally within the city.
What Is The Specialty Of Washington DC?
Washington DC or the District of Columbia is known for being the center of America's legislate history. It is the federal capital of the United States and is home to multiple military defenses and bases. It also has the Lincoln Memorial, the United States Capitol, the Washington Monument, and, of course, the White House.
Enter your information
Almost done!
Enter your information to view your quote.
Your information is safe with us. By using this service, you agree to receive email communications solely regarding your relocation process