Moving from NYC to Philadelphia – A Complete Guide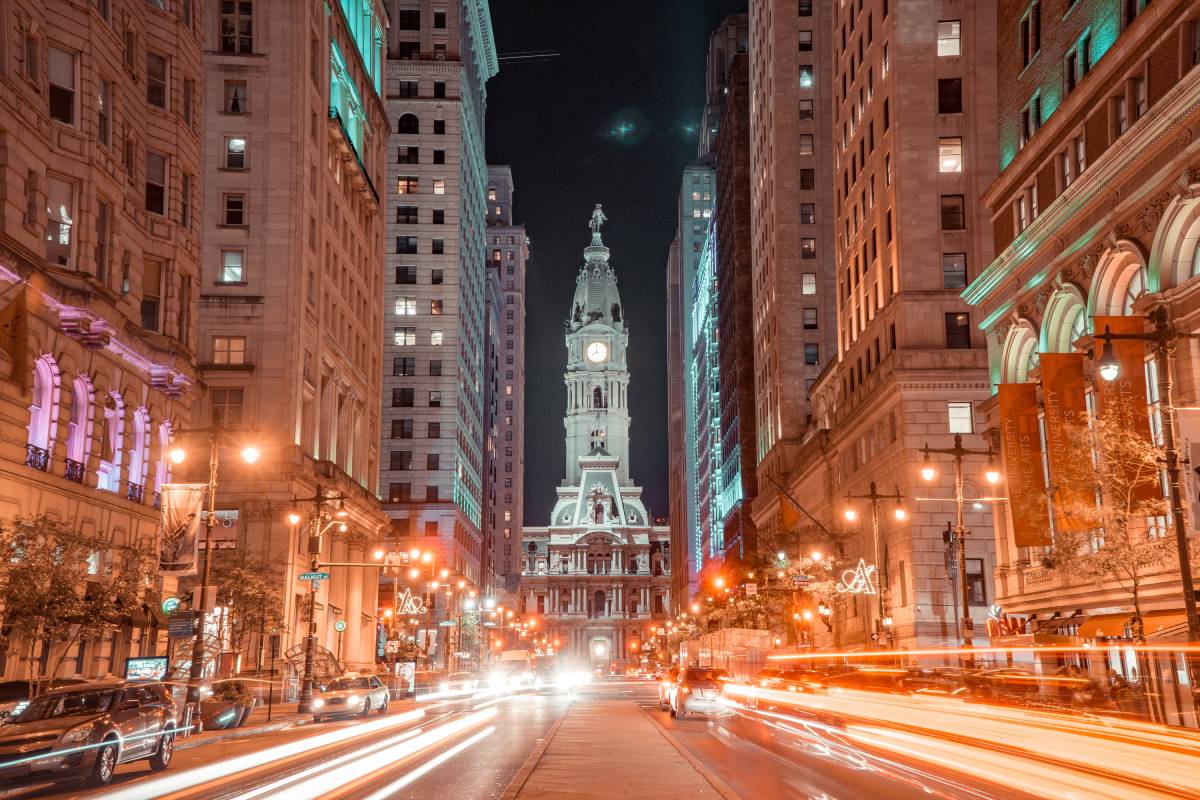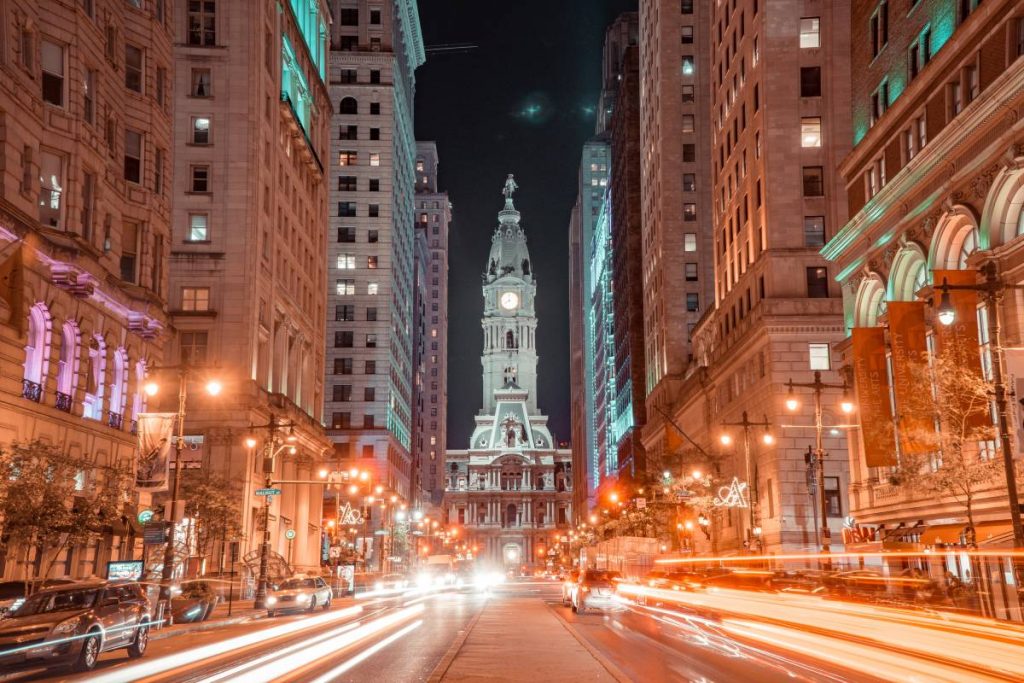 Everything you need to consider while planning your move from New York City to Philadelphia.
Many people have been moving out of New York to other cities for better housing, work, and educational options. The Big Apple, despite its brilliant artistic and musical culture, variety of cuisine, eclectic museums, theaters, and nightlife, has become too expensive to afford long-term. While New Yorkers may cringe, still, the idea of leaving their beloved city, where they are moving to, may make all the difference. Enter Philadelphia, the neighboring city of dreams. Moving to Philadelphia might be the smoothest transition you could make in your life, and be grateful for it. With a bit of planning and research, you might be able to call Philly' home' in no time!
Benefits of Living in Philadelphia
While the New Yorker in you may feel like you are betraying your hometown by moving to Philadelphia, there are some legitimate advantages to doing so. Living in Philadelphia gives you the best New York entertainment, socializing, and lifestyle, but more space.
Cheaper rent: While the average rent you would pay for a one-bedroom apartment in Manhattan would be around $4900 per month, the same in Rittenhouse, Philadelphia would cost you approximately $2090 per month. The significantly cheaper rent prices make Philly an attractive housing option.
WFH: Freelancing and remote =jobs have gained popularity over the past two years, with the pandemic locking everybody in their homes without warning. The silver lining is that the Work From Home culture took very well in Philadelphia, creating more job opportunities for this style of work ethic.
Startup-friendly: Philly is very startup-friendly in that you will find many entrepreneurs, visionaries, and innovators flocking here to set up their new business venture. This also creates more job opportunities for freelancers as well as salaried employees.
Neighborhoods: Philly has a lot of trendy neighborhoods to choose from either for housing or entertainment. Whether you like eating at a new restaurant, watching live music shows, dancing at a nightclub, or just catching a cup of coffee, you'll find several options for each.
Art & Music: Philly's art and music scene are booming and alive. Many museums, exhibits, and installations strewed across this famous city, like the Rodin Museum and Institute of Contemporary art. There are also free art galleries in public murals on the city walls! Philly is home to some of the music giants like Hall & Oates, Kurt Vile, Meek Mill, and Questlove, all of whom adorn the walls of Philly in tribute murals.
Pedestrian-Friendly: Philly is great for walking, especially if you were used to doing it when living in New York City. Philadelphia is easily accessible on foot, with walkways and scenic streets. Just invest in a pair of suitable, sturdy footwear, and you're good to go almost anywhere!
Easier for families: The space available in Philadelphia, at the cheaper rents, makes it ideal for young families or families with children to settle down in. For a certain amount of affordable rent, you could get a spacious apartment or house with a yard and extra trimmings.
Food & Beer: Philly is a foodie paradise. The restaurant scene in Philadelphia is evolving daily, with diverse cuisines and dining experiences. Sure, you can enjoy the hoagies and pizza, but there's so much more to Philly, like its very own Chinatown, much like New York City. And nothing goes as well with Philly food as beer. If you are a beer lover, then you can explore Philly's incredible breweries. There's even a Craft Beer Trail you could participate in, which takes you through 85 breweries.
Public Transport: The Philly public transport system is easily accessible and very well-connected, just like in New York City, making it very easy to navigate your new hometown and get to work on time.
Close to NYC: The proximity to New York City makes this move an easier transition. Knowing that you could shuttle between the two cities will help you adjust to Philadelphia much quicker.
Cost of living
One of the main reasons people are moving from New York City to Philadelphia is the cost of living. Living in Philadelphia is relatively cheaper than New York, making it ideal for young professionals, singles, and families with children to find a new home. The cost of housing dropped further during the pandemic, opening up some excellent housing options for prospective residents. You could find a very comfortable housing option in a good neighborhood for just $500 a month if you are looking to rent. This rent amount would include a private bathroom, a yard, a stainless steel kitchen, and a host of other amenities. This would be unheard of in the most popular boroughs of New York City. The salary brackets in Philly are not that different from those in New York City, so you would be earning the same and living for much cheaper, which gives you extra funds to save or use elsewhere. Philly is ideal for families with children or young couples looking to start a family, with its slower-paced lifestyle, great spaces for children to run free and grow in, and the 23% cheaper cost of living (than New York City).
See Also: How Much Does it Cost to Move Out Of Philadelphia?
Living in Philly
While you may miss the idea of living in fast-paced New York City, with the glamor and glitter of Manhattan billboards and the thousand eateries, pubs, clubs, theaters, and museums, you will be surprised with how much Philadelphia has to offer.
Philly is full of exciting neighborhoods, full of action, entertainment, art and music, shopping and dining, quite like New York City. So you could lap it all up for a cheaper price. Neighborhoods like Kensington and Fishtown, akin to their Brooklyn counterparts Williamsburg and Bushwick, are fun for the younger crowd. You can find trendy cafes, music venues, coffee shops, and bars. There is also South Philly, where you can enjoy delicious food, sporting events, and lots of art.
Also Read: Moving From NYC To Houston – A Complete Guide
Getting Around
The great thing about Philadelphia is that it is pedestrian-friendly. This means that you can walk pretty much all over the city, which is quite similar to New York City. So if you were worried about driving a car, chances are you won't ever need to learn to drive if you live in Philadelphia. With a good pair of walking shoes and public transport, you will be completely set in getting around the city. The Southeastern Philadelphia Transport Authority is the 6th largest in the country, connecting people all over the city at frequent intervals. Once you get your monthly pass from SEPTA, you can zip around all over the Greater Philly area without stress.
Working in Philly
Working in Philadelphia isn't as hard as you might think. Apart from being a hop, skip and jump from New York City (making the commute between the two for work quite doable), the recent Work From Home culture through the pandemic has pushed many companies to allow remote workers. So you can get a remote job, work from home, and earn comfortably while keeping time aside for relaxation and enjoyable activities. And if the home isn't the place you want to work, there are many coworking spaces and coffee shops you can park your laptop at for the day.
The most popular industries in Philly are biotechnology, manufacturing, oil refining services, and finance. There are branches of many large companies such as Boeing Rotorcraft Systems, Rohm, Haas Chemical Manufacturers, GlaxoSmithKline, Comcast, Crown Holdings, and Wyeth, to name a few. The city is also reputed for having the country's largest health education and research centers.
With startups popping up in every corner, with thriving tech industry to boot, there are regularly many job opportunities available for entrepreneurs and visionaries. Another great thing about Philadelphia is how supportive it is to new startups. If you still need to go to New York City for work or meet your friends and family and figure out a schedule between the two cities, you can make the trip in 2 hours via MegaBus or BOLT.
See Also: What Salary Do You Need To Live in Philadelphia
Things to Do in Philadelphia
Philadelphia is home to a host of attractive activities and places to visit. There is something for everyone: an art district, museum, historical monument, bar, music venue, or eatery. There are famous landmarks all over the city, marking different special moments in history. You can learn more about the historical significance of Philadelphia by visiting the American Revolution Museum, Liberty Bell, and the home of Betsy Ross. You can go to the Delaware River waterfront if you feel like unwinding. For some art and partying, you could pop over to the Philadelphia Museum of Art, followed by a fun night out with friends at Rittenhouse Square. If you want to get into the backbone of Philadelphia culture and food, visit the Philadelphia Italian Market on South Ninth Street.
Also Read: Moving From NYC To Tampa – A Complete Guide
Conclusion
While moving out of your New York City nest might seem like a silly idea, given how much the Big Apple has to offer, you will find that moving to Philadelphia actually could help you appreciate both cities more. You could enjoy both cities while avoiding the cramped hustle-bustle of New York City life by living in Philly. And if it's excitement, entertainment, and a decent neighborhood you are looking for, chances are you won't make too many trips back and forth after a while because everything you seek is available in Philly.
Also Read: Moving From NYC To Denver – A Detailed Guide
Frequently Asked Questions about Moving from NYC to Philadelphia
Why are people from NYC moving to Philadelphia?
Thanks to Philadelphia's large size, people can have some more room to breathe in. Also, Philadelphia is relatively cheaper to live in, especially with housing prices dropping during the pandemic. It also proves to be less of a hassle moving here from New York versus a 4-hour trek to Texas in a truck, with your family and all your belongings in tow.
How much does it cost to move from NYC to Philadelphia?
Calculating a moving cost depends on more than one variable. You have to factor in the size of the house you are moving, weight and 1quantity of household items, how much help you would require from a moving company, whether you are planning to do part of the process yourself, renting equipment, packing supplies, and transport for moving your things, and additional costs. But on average, if you hired a moving company, you can expect to pay at least $2000 for a move between New York City and Philadelphia.
Does Philadelphia look like New York?
New York City and Philadelphia are similar in structure, with narrow spaces, congested freeways, and the stifling lack of space. New Yorkers may adjust very well to Philly because of this similarity. Brooklyn is considered to be the same as South Philly. Probably the only major differences between the two cities are size and scale.
Is Philly bigger than Manhattan?
Yes, as a matter of fact. Philadelphia is quite bigger than this popular New York City borough, with a size that is about 6.3 times larger than that of Manhattan. So you can look forward to a lot more space to live, work, socialize and pursue recreational hobbies than you would have encountered living in Manhattan.
Is New York safer than Philadelphia?
It is interesting to note that despite New York City's population of about 8.5 million people, with many stories of criminal violence and illegal activities, it is not among the top 10 most dangerous places to live in, in the United States. On the flip side, Philadelphia has consistently ranked above the national average regarding criminal violence and, therefore, is less safe than New York City.
Also Read: 5 Best Cheap Neighborhoods to Live in NYC
Enter your information
Almost done!
Enter your information to view your quote.
Your information is safe with us. By using this service, you agree to receive email communications solely regarding your relocation process