Moving To Maryland – Relocation Guide for 2022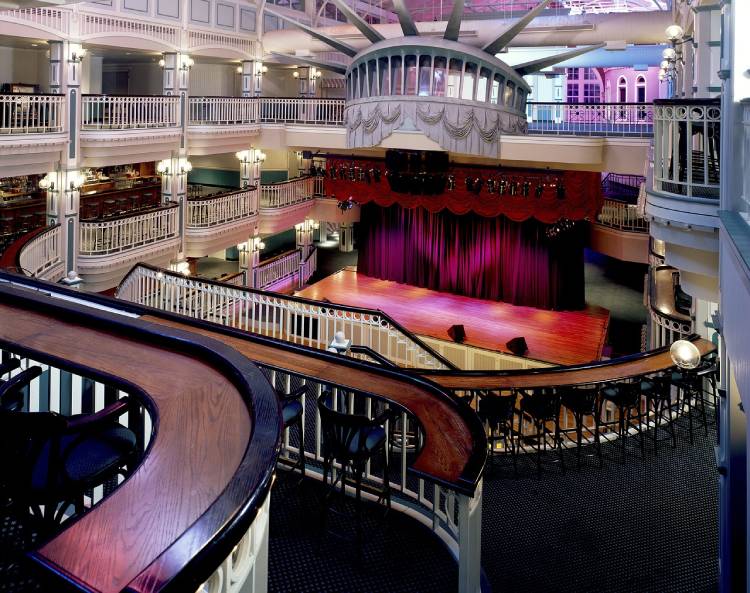 Maryland has been nicknamed 'America in miniature' for numerous reasons. Within 12,000 square miles, the amount of beauty, history, and culture this state has captured is immeasurable. Along with that, the economic opportunities it offers to various individuals from all walks of life make Maryland the most sought state to move to start a family or pursue a career.
But if you're actually considering moving to Maryland, there are a lot of factors to look at. Read our article to know more about what the Old Line State has to offer!
Living In Maryland: What To Know Before Moving To Maryland
Pros And Cons Of Living In Maryland
Pros
Easy Commute To Major Cities: You're certainly going to be closer to Baltimore whichever part of Maryland you choose to live in. Added to that, if you need to get to major cities out of Maryland such as Philadelphia, Washington, D.C, and New York City, you're in luck! Washington, D.C is just an arm's length from the state, and Philadelphia is an hour's drive from the state. Similarly, the convenience of commuting can be felt when you're driving to New York City – it's just 2 hours away. Consider this point while planning to move to Maryland.
Numerous Outdoor Activities: Although Maryland is one of America's smaller states, the aesthetic value this state contributes is remarkable. And, no, we're not sugarcoating. With 40% of the state being covered in trees, the numerous trekking and hiking trails it provides are immeasurable. We'll later get to some of the best places to visit in the later section, but for now, you should know that Maryland has been renowned as "America in miniature" by the locals.
Deep American History: You should know that Maryland was once a slave state, and due to its geographical location, this state played a major role in the American Civil War. The quest for power by the British forces led to many border disputes and riots then which are now documented in the many monuments and museums the state possesses. You're sure to explore a vast variety of rabbit holes rich in history that will help to understand how America achieved its freedom.
Fun fact: Francis Scott Key wrote The Star-Spangled Banner while living in Maryland. Another historical nugget to feed your curious mind.
Good Food: Who doesn't love a good meal at the end of the day?Being situated in the mid-Atlantic region, you can be sure to expect a diverse range of seafood such as lobsters, oysters, and crabs prepared in some of Maryland's finest restaurants. This makes family dinners or get-togethers all the more enjoyable; thus, strengthening relationships and forming new bonds.
P.S- Never make important decisions on an empty stomach!
Cons
Heavy Traffic: Be prepared for longer commute times! Due to the increase of commute to neighboring cities out-of-state and within the state, heavy traffic is prevalent in Maryland, especially in metropolitan areas during peak work hours. Consider this factor before planning your move if long commute hours are not favorable.
High Cost Of Living: Maryland is one of America's wealthiest states. Almost 1 in 12 households earn a 7-figure salary and a large proportion of the country's millionaires reside in this state. So if you're coming to Maryland without a well-paying job, you might want to go over your decision once again.
Crime Rates: According to NeighborhoodScout, the violent crime rate in Maryland stands at 2.61 per 1,000 residents; the national average is 2.50. This is especially in Baltimore where homicides rates have surged incessantly, meaning you should avoid unfamiliar neighborhoods at all costs.
Lax criminal laws and underfunded police departments are some of the reasons that have contributed to this surge.
Some Off-putting Laws: Maryland has a number of 'Blues Laws' or better stated 'Sunday Laws' that people throughout the state have to follow. For example, you'll have to control your urges of fancying a drink on Sunday unless you have stored some before because the law restricts the selling of alcohol on Sundays depending on the municipality you come under. Also, professional sports teams are not allowed to play on Sunday mornings unless local authorities approve of it. These are just a few of the many strange laws.
Tax Rates
When it comes to taxes in Maryland, you'll feel most of your income is spent on them. The rates here are pretty steep due to several reasons. Firstly, on top of the state income tax, a county tax is charged. The state income tax is around 2% and can get up to 6% depending on the amount you're earning. Added to that you have to pay another 2% to 3% as county tax to your income tax bill.
The sales tax throughout this state sticks at 6% and doesn't vary from place to place because Marylanders are spared from paying local sales taxes.
Property tax rates will ease some of that expensive expenditure as it is below the national average – 1.06% average effective rate compared to the national average of 1.07%. You should be spending around $3,127 per year on property taxes, but the rate can soar up to $6,000 depending on the value of the property. This brings us to our next point.
Housing Market
The expensive housing rates in Maryland are the primary cause for the high cost of living that Marylanders have to deal with. The median home value stands at $373,264. That is much higher than the national average of $291,700. Although the average effective property tax is slightly lower than the US average, you should beware of some places, especially Baltimore County, as the property tax rates are exorbitant. So if you're on a tight budget to buy property, choose a county that has a low property tax rate. Talbot County's rate is the lowest in the state (0.68%).
If buying a house is not on your agenda, then renting is the next viable option. However, the rates are not lenient and are higher than the US average as well:
| | | |
| --- | --- | --- |
| Size Of The Apartment | Average Rent Per Month | US Average |
| Studio | $1,170 | $949 |
| 1-bedroom | $1,270 | $1,048 |
| 2-bedroom | $1,511 | $1,278 |
| 3-bedroom | $1,950 | $1,681 |
| 4-bedroom | $2,285 | $1,950 |
See Also: Maryland DMV Change of Address
Cost Of Living
You'll need to cut a few corners if you live in Maryland. On the cost of living index, Maryland scores 113, which exceeds the US average of 100. This is attributed to the high costs of transportation, utilities, houses, and groceries in the state.
If you live in Maryland, your average cost of utility bills per month will come roughly to $437. This is 9% higher than the US average of $400. Here's an approximate breakdown of your utility bill:
Electricity: $125
Gas: $95
Water: $48
Sewer: $87
Cable: $50
Internet: $32
Weather And Natural Disasters
Maryland is known to have temperate weather. Some would say this outweighs some of the negatives of the state. Temperate weather means more time to explore Maryland's exquisite surroundings and more opportunities to hang out with friends or family. The weather and the scenery of this state in a way complement each other. So good news for all the outdoor lovers!
Due to its geographical location, Maryland is privileged to have all four seasons. The spring and fall weather is pleasant, but the summers and winters can get a bit extreme. At times, the average daytime temperature in this state can hit 100°F, but you don't have to worry because the average low summer temperature throughout the state ranges in the 58°F to 71°F zone. Just check the weather forecast before moving out.
Winters on the other hand can be a bit chilly in Maryland especially during night times where temperatures go below freezing. The average high temperature during the peak winter season stays within the 35°F to 47°F zone whereas the average low remains in the 16°F to 30°F zone. Since the winters bring along a lot of snow in this state, remember to pack a few extra woolen clothes and gloves in your luggage before you move.
However, you should know that Maryland is prone to several cyclones with wind speeds between 135 and 165 mph because of its proximity to the eastern coast. Also, blizzards are a common occurrence as well that hamper the movement of traffic. Again, follow up on weather reports before planning an outing somewhere.
Economy
If you're looking to score a high-paying job, then Maryland is the right place. With a GDP of $422.7 billion in 2020, its economy is the 15th highest in the nation all thanks to its diverse sources of revenue and is home to several Fortune 500 companies such as Lockheed Martin, Discovery Communications, Marriott International, T. Rowe Price, Sinclair Broadcast Group, and McCormick.
Here are some of the top industries that have made Maryland's economy amongst the highest in the country:
Information technology
Telecommunications
Aerospace
Defense
Agriculture
Commercial fishing
Although the job market is diverse and vibrant, the unemployment rate (6%) is at par with the national average.
You're going to earn a lot more in Maryland than the US average. An average Marylander earns a figure of $36,670, which is 30% higher; similarly, the median household income of a Maryland citizen is $74,149, which is 40% higher.
Traffic And Transportation
As stated earlier in our pros and cons list, the traffic in Maryland is heavily congested and tiresome. Even though Washington, D.C. is just a 30-minute drive from this state, the heavy traffic increases the length of the duration. So, we're repeating it, if you cannot deal with long commute hours, reconsider moving to Maryland.
However, the public transportation system in this state is well-networked, especially in Baltimore. If you own a vehicle and choose to use mass transit, this will cut down some of your transportation costs such as fuel costs, and car insurance. The MARC commuter rail service caters to commuters in the Baltimore-Washington area, even touching some rural parts of the state. The bus, light rail, and subway systems are covered by the Maryland Transit Authority; however, the frequency of buses in this state is slightly unreliable.
In Central Maryland, the Washington Metropolitan Area Transit Authority (METRO) serves Montgomery and Prince George's counties.
Schools And Universities
Since the state's economy runs on a variety of technical services, the education sector receives a substantial amount of resources from the state. It comes as no surprise to know that Maryland has the second-highest percentage of professional and technical workers employed in medical research, aircraft development, defense and non-defense applications, and security.
Here are some of the top schools and universities in the state:
Elementary
Crofton Woods Elementary School, Urby Drive Crofton, Anne Arundel County
Thomas Johnson Elementary School, East Heath Street Baltimore, Baltimore City Public Schools
Middle
Plum Point Middle School, Plum Point Road Huntingtown, Calvert County Public Schools
Lockerman Middle School, Caroline County Public Schools
High
Perryville High School, Perryville Road, Perryville Cecil County Public Schools
Allegany High School, Sedgwick Street Cumberland, Allegany County Public Schools
Colleges And Universities
Johns Hopkins University
The University of Maryland, Baltimore (UMB)
University of Maryland, College Park
Towson University
Places To Visit
Ocean City Boardwalk
If you need more of that East Coast air, the Ocean City Boardwalk is where you should go. Spanning an area of over three miles hemmed with countless stores, restaurants, bars, and amusement rides, you can be sure of enjoying these activities while drawing in the view of the Atlantic Ocean with your eyes. Adding to the serene setting of the place, there are street performers and small stalls that sell traditional eateries such as popcorn and ice cream as well.
Antietam National Battlefield
The Civil War is an important segment in US history that allows us to understand the numerous hardships faced by the oppressed and the many accounts of brutality by the oppressor. The Battle of Antietam is regarded as "The Bloodiest Day in American History" by many scholars because thousands of soldiers' lives were lost in driving out the Confederate Army from the state.
The place has a visitor center, a replica of the church that was in the war, and an on-site burial ground of the victims of war. If you want to learn more about this piece of history, this place is a must-visit.
Swallow Falls State Park
This is the more aesthetic side of Maryland. You can do literally anything in this place: from hiking to camping and even to fishing. However; black bears are seen scouting for prey, but the authorities have a set of rules for visitors to follow. Ensure to follow them and be safe.
Other Places Worth Visiting At Least Once Are:
Blackwater National Wildlife Refuge
Deep Creek Lake Area
Chesapeake & Ohio Canal National Historical Park
Assateague State Park
Fort McHenry National Monument
Best Places To Live In Maryland
1. Columbia
People have always considered this place because of its clean and organized neighborhood. The community is tight-knit and the culture is diverse. Just a few miles from Baltimore, this suburb has various shops, food trucks, shopping malls, and community centers. Also, if you need some time to unwind, pamper yourself with some of Columbia's finest nail shops, spas, and salons. Here are some places to need to visit in this place:
Lake Kittamaqundi
Merriweather Post Pavilion – hosted renowned artists such as Jimi Hendrix, Janis Joplin, Green Day
The African Art Museum of Maryland
Population: 108,730
Median Home Value: $428,791
Monthly Median Rent: $1,806
Annual Median Household Income: $108,352
2. Ellicott City
Located in Howard County, this little suburb is home to some of the state's top schools with numerous historical sites. Although Ellicott City is small, it is no less than any major city. The diversity of shops and restaurants this place offers will astonish you. Also, the crime rates are low. Raising a family in such safe neighborhoods is a dream for many, and this can be fulfilled by living in Ellicott City. Don't let the size of the place fool you. There are many sites of interest in this place for you to visit:
The Shrine of St. Anthony
Daniels (Ghost town)
Font Hill Wetlands Park
Population: 75,603
Median Home Value: $609,960
Monthly Median Rent: $1,789
Annual Median Household Income: $114,694
See Also: Best Moving Companies in Maryland
Conclusion
Although Maryland is one of America's smallest states, the amount of opportunities it offers for people to grow is noteworthy. The diverse economy enables people to explore a variety of fields to their heart's content in this state. That is what makes Maryland special. Apart from that, you're gifted with serene state parks and historic monuments. If all of these features attract you, then moving to Maryland will be your best bet.
FAQs
Is Maryland A Good State To Move To?
If you're looking for a small state with a booming economy, then Maryland will be suited for you. Apart from that, the weather is temperate and the education is of immense quality. All these factors make Maryland a wonderful place to move to.
What Is Bad About Living In Maryland?
The traffic can be congested during rush hour. A short commute to the mall might be a long one if you're unfortunately caught up with traffic. However, many other points redeem Maryland as one of America's best states.
What Should I Know Before Moving To Maryland?
These are a few summed up points you should know about this state:
The food is amazing
The climate is temperate
The people are amicable
The job opportunities are immense
Also Read: Top Moving Companies for Moving to Maryland
Enter your information
Almost done!
Enter your information to view your quote.
Your information is safe with us. By using this service, you agree to receive email communications solely regarding your relocation process