Where To Donate Clothes Near You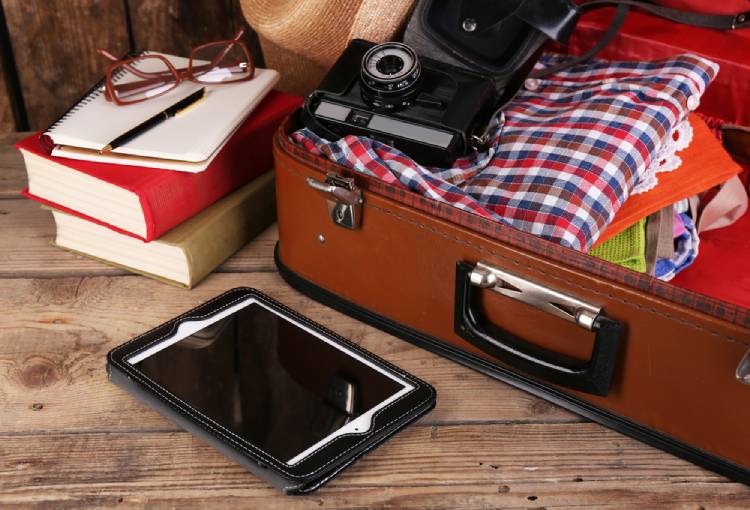 Moving can be tough and the last thing you want is a heap load of clothes. Donating clothes before a move can be a great way to declutter your home and downsize your belongings. By donating clothes, you not only save money while moving but also help the community around you. If you're wondering where to donate clothes near you, read on to discover charities and organizations that can help!
Places To Donate Clothes When Moving
Community Centers
One of the best places to donate clothes is at your local community center. Community centers usually have a clothing bank or closet where people can donate their clothes. This is a great way to help people in your community who are in need of clothing. Once you donate your clothes, the community center will distribute them to orphanages, retirement homes, disaster relief groups, homeless shelters, etc. When you're planning a move, keep an eye out for community center events or clothing donation drives in your area.
eBay For Charity
Another great place to donate clothes is eBay for Charity. eBay for Charity is a program that allows you to donate a portion of your proceeds from an eBay sale to a charity of your choice. This is a great way to declutter your home and help a charity at the same time. To donate clothes through eBay for Charity, simply create an auction and select the "Donate items to a charity" option.
You can then choose from a list of trusted charities that'll receive your donated clothes. You can also donate a portion of your sale profit to a charity by selecting the "Donate Now" button on the eBay for Charity homepage.
Animal Shelters
Sometimes you have blankets, futons, mattresses, or towels that occupy a lot of space while moving. If you're relocating over a long-distance, moving such bulky goods can be deemed expensive. The good news is you can donate your old blankets or towels to animal shelters near you so some furry friends can make good use of them!
The shelters can use them as bedding for the animals or as cleaning supplies. This is a great way to help out animals in need and declutter your home at the same time. You can also donate washcloths that can cover the animals' grooming needs. Such shelters also accept scraps of fabric that can be used to make toys for the animals.
Facebook Groups
There are many Facebook groups that exist solely for the purpose of donating clothes to those who need them. These groups can be a great resource when you're looking to donate clothes near you. Simply search for "donate clothes" in the Facebook search bar and a list of groups will appear. Once you join a group, you'll be able to see a list of local charities and organizations that accept clothing donations.
You can alternatively go the longer route and sell clothes on Facebook, then donate that money to a charity. To sell clothes on Facebook, post a picture of the clothes, list the size and condition, and set a price. Once someone buys your clothes, donate the money to a charity of your choice.
Clothing Bin
If you're not sure where to donate clothes near you, or if you want to donate clothes but don't have the time to go through a clothing drive, try looking for a clothing bin. Clothing bins are usually located in places like malls, schools, or community centers. They work just like donation boxes- you put your clothes in and the bin distributes them to local charities.
Everything from socks to old curtains can be donated to a clothing bin. If you have clothes that are too worn out to donate, consider recycling them. There are many places that will recycle clothes, so be sure to do your research before dropping them off.
Consignment Shops
Donating clothes to a consignment shop is another way to give back to your community. Consignment shops are stores that sell second-hand clothes at a discounted price. They usually accept donations of clothing, shoes, and accessories. The best part about donating clothes to a consignment shop is that you can get some money back in return.
But, be sure to research the shop before donating–not all of them offer a fair price for clothes. Since they're offering you money in return, consignment shops tend to choose the best clothes out of a donation pile. This means that clothes that are stained, ripped, or out of style may not be accepted. This isn't exactly a donation per se, but it's a way to get rid of clothes while also supporting a local business.
Thrift Stores
Thrift stores are a great place to donate clothes that you don't wear anymore. They accept donations of coats, jeans, dresses, etc. Thrift stores are usually run by nonprofit organizations, so donating your clothes is a great way to help out a good cause. Just be sure to inspect the clothes before buying–not all thrift stores accept stained or damaged clothing.
Additionally, many thrift stores make profits out of re-selling your clothes, so you need to cross-check how much the store sets aside for charity.
Charities And Organizations To Donate Clothes
Goodwill
Goodwill is a nonprofit organization that accepts donations of clothing, furniture, and other household items. They have a network of stores across the United States that sell donated items. To donate to Goodwill, find your nearest location and drop off your donations. Goodwill then sells the clothes in their stores at discounted rates and uses the profits for various initiatives. The most prominent of these initiatives are job training and community programs for the youth, elderly, people with disabilities, and people trying to restore their lives after a prison sentence.
Salvation Army
The Salvation Army is an international movement that helps the homeless, hungry, and poor. It can be a good idea to donate clothes and other belongings here before your move. The Salvation Army operates in over 120 countries and provides disaster relief services around the world. It'll be easy to find a Salvation Army location near you because it is present across 7,000 US towns and cities.
An easy way to donate to Salvation Army is by visiting their pickup website and entering your zip code. Next, you list the clothes you plan to donate and schedule a pickup. You need to be home on the scheduled date and if you're not available, leave the box of clothes outside your door!
Career Gear
Career Gear helps men who are looking for jobs, attending interviews, or re-entering the workforce. The organization provides these men with clothing, interview coaching, and resume assistance.
Career Gear accepts donations of both new and used professional clothing. They have locations in most major US cities, so it'll be pretty easy to find one near you. You can donate items like suits, blazers, dress shirts, ties, belts, and shoes. If you have lots of business apparel, donating to Career Gear is a great way to downsize before your move.
Dress For Success
Dress For Success is a similar organization to Career Gear, but it caters to women. The goal of Dress For Success is to provide women with the tools they need to succeed in their professional lives. This includes providing clothing for job interviews and work. Dress For Success accepts donations of suits, blazers, skirts, dress pants, blouses, and shirts. They also accept donations of handbags, shoes, and accessories.
You can find your nearest Dress For Success location on their website. Go for it if you want something good to come out of your move; your professional wear can really give many women confidence in their careers!
Planet Aid
Fast fashion leads to environmental pollution on an unimaginable level. Planet Aid is an organization that tries to fight this by minimizing the cloth waste that ends up in landfills. The organization has collection bins in several locations; the collected clothes are then sorted into re-saleable and recyclable. Nothing goes to waste!
Also, the proceeds from sales from Planet Aid's shops go towards empowering people in economically struggling countries. When you donate your clothes for causes like this, your move experience can be a part of something much larger than you!
Thredup
Thredup is an online secondhand store. It's a great place to donate your clothes because they will give you money in return! All you have to do is enter the brand, size, and condition of your clothes on their website. Thredup then sends you a bag to fill with your clothes and you send it back to them.
They will inspect the clothes and if they are in good condition, they will pay you based on the items' value. You can either choose to have the money sent to you or donate it to a charity of your choice. This is perfect if you want to get rid of branded clothes that you don't wear anymore!
DonateMyDress
DonateMyDress is a website that connects donors with recipients. Donors can choose a girl from the website's database who needs a dress for an upcoming event. Recipients then receive free shipping from the donor and they can choose any dress they want! This is a great option if you have a dress that you don't wear anymore or if you know someone who is looking for a dress.
You can also donate money to the organization so they can buy dresses for girls who don't have access to them. See, so much happiness can come out of your move! Not a bad idea to donate clothes before you move, right?
Benefits Of Donating Clothes
Makes Your Move Cheaper
When you're moving, the less stuff you have to move, the cheaper it is. That's because moves are often calculated on the basis of the weight of the shipment or the space your belongings occupy on the trailer. Clothes like jackets, coats, and woolens take up a lot of space and can cost you a big buck. When you're awaiting the possession of your new home and need to store your belongings, storage units charge you according to the space occupied. In both instances, fewer clothes to move/store saves you a lot of money.
Saves Time When Moving
Packing clothes is one of the most time-consuming tasks when moving. It can take hours to pack and unpack them, especially if you have a lot of clothes. Not to mention the fact that you might need to purchase packing materials like boxes and bubble wrap.
If you donate your clothes, you won't have to worry about any of that. You will also have more space in your moving vehicle or storage unit. Once you move to your new home, you have less clutter and more space. This is a good way to embrace minimal living and wear only the clothes that make you happy–go read Marie Kondo's books!
Eligibility For Tax Exemptions
In the US, tax exemptions are available when you donate clothes to registered charities. The amount of tax exemption you're eligible for depends on the value of your donated clothes and the tax laws in your state. Some donors choose to go this route because it helps them reduce their taxable income.
Don't forget to save the receipts every time you donate clothes to a charity or thrift store. If you're mailing your donation, ask the charity to send you a receipt after they receive your donation. This again is a good way to save money, especially when you'll be spending a load of it for your move.
Saves The Environment
The process of making clothes–from the harvest of raw materials, processing, transportation, and manufacture to retail and then disposal–consumes resources and results in wastage. The average American citizen throws away around 82 pounds of clothes every year. When you donate clothes, you're doing your part in reducing the amount of textile waste that goes into landfills.
Donating clothes also reduces the waste coming out of your move. Just like clothes, we recommend you donate your boxes, bubble wrap, and moving blankets after your move. The motive should be fewer things winding up in the landfills!
See Also: Where to Get Moving Boxes for Free
Helps People In Need
There are millions of people who go without clothes in the world. A donation of your clothes could mean the difference between someone staying warm or freezing, and being able to attend school or not. Clothes donations help people who are displaced, living in poverty, or have experienced a natural disaster. Plus, when you donate clothes to a charity or thrift store, you're helping to create jobs in the community.
When you donate clothes to charity, you're not just doing something good for the environment or people in need, but you're also doing something good for yourself. You get to declutter your home, save money and time on packing and moving, and receive tax exemptions. It's a win-win all around!
See Also: How to Pack Hangers And Hanging Clothes for Moving
Summing Up
So, if you have old clothes, clothes that don't fit anymore, or clothes that are out of fashion, don't throw them away. Instead, donate them to a good cause. There are many people out there who would value something that's no longer useful to you. Plus, it undoubtedly makes a positive impact on your move as well!
FAQs On Where To Donate Clothes Near You
What To Do With Old Clothes Before Moving?
If you have clothes that you don't wear and are in good condition, consider donating them to charity or a thrift store. You can also hold a clothing swap party with your friends to get rid of some of your clothes and score some new ones.
Can I Donate Clothes To A Charity If They're Not In Good Condition?
Yes, you can donate clothes to a charity even if they're not in good condition. However, the charity might not be able to use them since many charities accept only gently used clothes. If you do donate damaged clothes, the charity will send them for recycling.
Do I Need To Get A Receipt When Donating Clothes?
Charity donation receipts are not required to be submitted with your taxes, but they can be helpful if you plan on itemizing your deductions. You should always ask the charity for a receipt after you donate clothes.
See Also: Where to Donate Your Furniture
Can I Donate Clothes If I'm Moving Overseas?
Yes, you can donate clothes to a charity even if you're moving overseas. However, you might need to ship the clothes ahead of time. Contact the charity to find out their donation policy and how to ship your donations.
Enter your information
Almost done!
Enter your information to view your quote.
Your information is safe with us. By using this service, you agree to receive email communications solely regarding your relocation process