What Salary Do You Need To Live In Miami?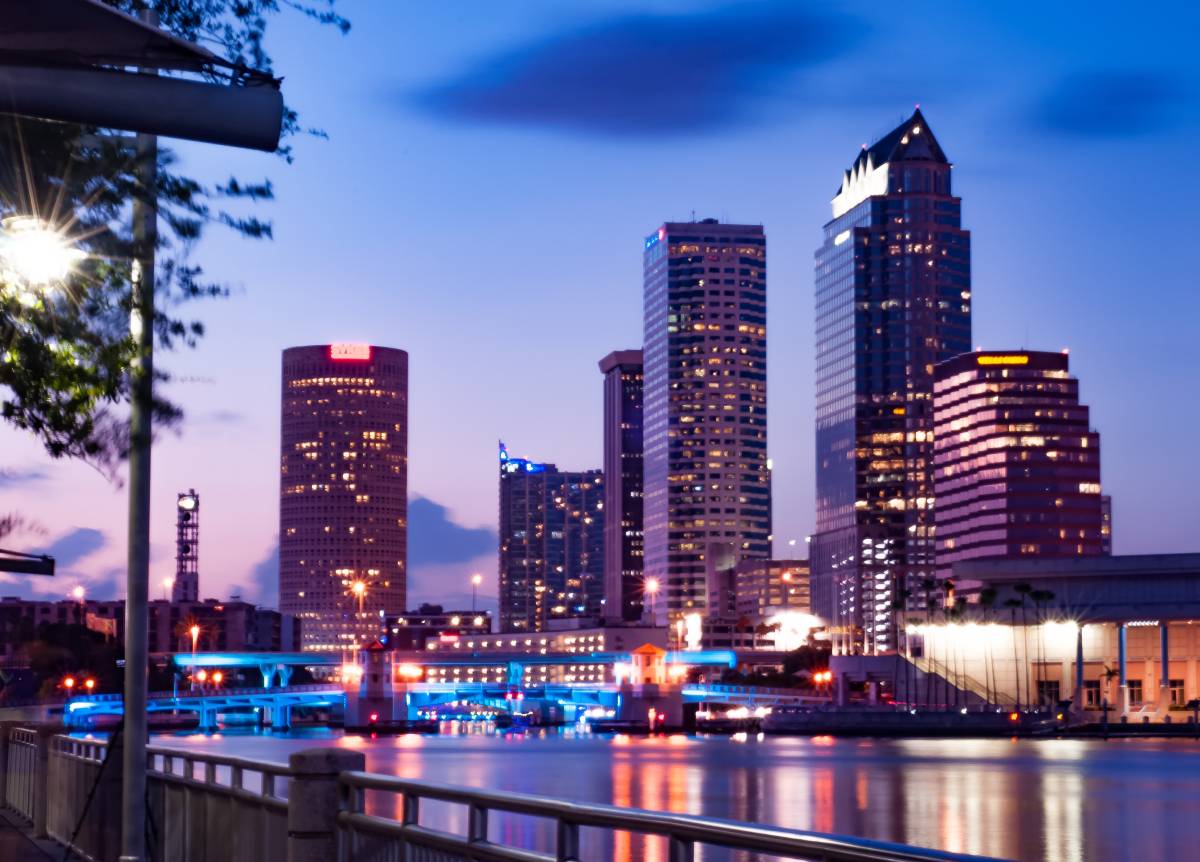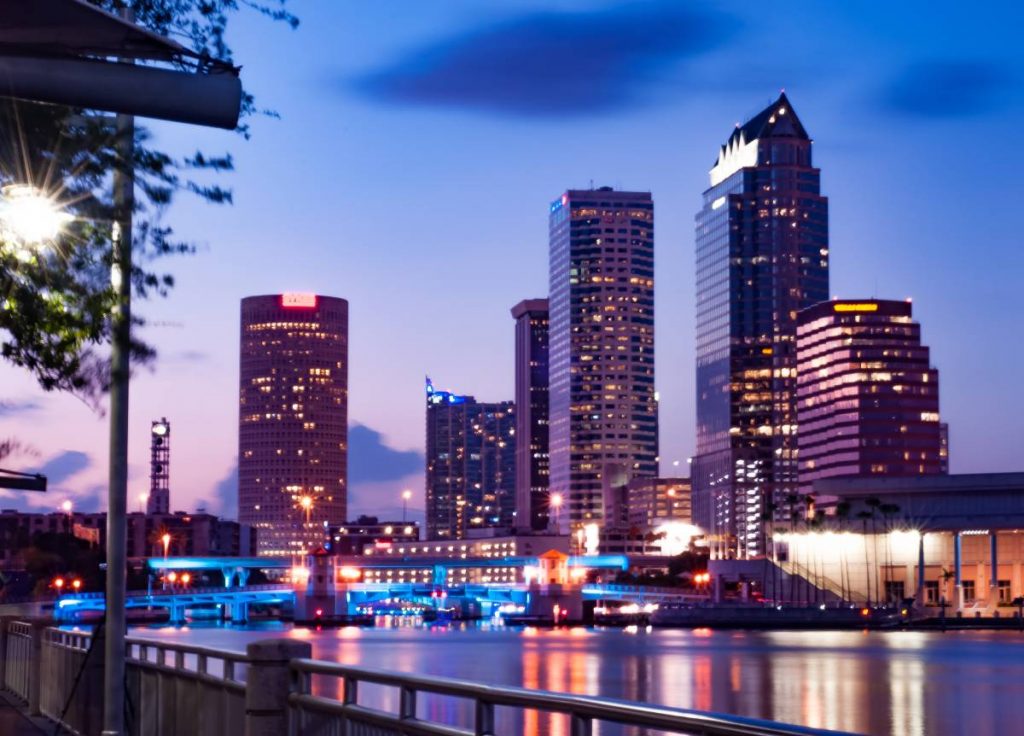 Only in the state of Florida can your vision of an exotic beach lifestyle become a reality. If you have a choice, there is no better Florida city than Miami to live out that ambition. To get the most out of it, you'll need to manifest a few more things. The most crucial factors are your income and expenses, among others. If it doesn't come easy for you, the following article will assist you in attaining that knowledge.
Where Does Your Salary Go Living In Miami?
Costs Of Real Estate In Miami
No matter where you choose to move to, being able to invest in a home that feels like home is probably one of your top priorities. According to Zillow, the median house value in Miami is $492,250. This number is certainly higher than the national average and you'll be splurging quite a few bucks if you wish to own an abode here.
If buying a house in Miami is not on the cards for you just yet, you'll need to get used to the relatively high rent rates in Magic City. The national average rent rate remains at $1,670. However, in Miami rents fall on a slightly expensive side of the spectrum with an average rent of $2,140 for an 887 sq. ft. apartment.
Not all hope is lost, as you can always move to the affordable neighborhoods of the city. For example, relocating to places like Crestview Lakes, Kendale Lakes Center, and Deer Creek – San Pedro Estates where the rent will put you down around $1,445. On the other hand, if the lush life is a dealbreaker for you, there are plenty of upscale neighborhoods in the city you can decide to reside in. To name a few, Downtown Miami, Brickell Key, and Brickell are among the most sought-after areas where the rent rates range from $2,725 to $3,115. Do note that 54% of people in this coastal metropolis prefer owning a house over renting one.
Costs Of Transportation In Miami
Though the beach life of a Floridan city is unmatched, you will still need to visit other places in the city, be it your office or a famous attraction for that matter. Since you cannot walk across the entire city every time, you will need a little assistance. In Miami, this help comes in the form of a private car for the most part. You will have no problem getting in and around town if you own a private car in this car-friendly city. The gas prices here currently stand at $4.180 a gallon.
Since it is not feasible for everyone to afford a car, the public transportation here turns out to be of great help in that regard. The Metrorail is a common commute option availed of by the residents of Miami. The prices of which run at $2.25 per person per ride. To commute by you will largely depend on the Metrobus and its fares are exactly the same as the Metrorail, $2.25 per ride.
Taxis are yet another common transportation option for Miami residents as you will find numerous cabbies waiting outside popular spots in the city. The basic fee for a taxi service is priced at $2.50 and the charges per mile may vary depending on the location. All in all, moving in and around Miami won't be as challenging as the other metropolitan cities of similar size.
Taxes In Miami
If you feel like you're short on blessings, Miami will certainly change that position. The city is blessed with a no-income-tax policy which means you get the full value of what you earn without any deductions. As for sales tax, the combined tax rate in the Miami Dade County is 7% wherein the state of Florida has a 6% say in it, while the remaining 1% is taken up by Miami-Dade region.
Owning a house is a tall task and in a city like Miami where the median home value is higher than the national average, it is best you look at all the additional expenses that come along with it. One such factor is the property tax. The current tax rate in Miami-Dade county is 0.97% which means if your house is valued at $500,000, you'll be spilling about $4,850 in property taxes annually. Compared to other metropolitan areas of similar size, this rate is quite low.
Utility Bills In Miami
When it comes to the monthly utilities that are well, the basic survival kit for every house, you won't be paying a hefty amount. The utility costs in Miami are roughly only 1% higher than the national average. What comes under utility bills you ask? Electricity, heating, water, and garbage make up for the utility costs, and in Miami, you'll be paying about $135 on average. When the Miami heat gets to you at times, you might want to stay indoors and feed your brain with some cool air conditioning. That's also when you will see a higher figure on your bill. Lastly, you also have to factor in internet costs. On average, you will paying a price of $65.90 to be precise for a 60Mbps or more connection.
See Also: How Much Does it Cost to Move Out Of Miami?
Costs Of Food In Miami
Just like how the utility bills keep your home up and running, the daily bread you're working so hard for is going to keep you hustling. To put a bit of context to it, grocery shopping is something that will consume a certain portion of your salary. If we talk numbers, a gallon of milk in Miami is going to cost you $2.06, while a loaf of bread will see you spill about $3.53 on average. Buying a carton of eggs will put you down $1.93 and a bunch of bananas is priced at $3.56 here. As compared to the national average, groceries in Miami are 5% higher.
When in a city like Miami, you ought to spend a little on things other than your basic utilities and the prime candidate for that is the food! If you were to ask any Miami resident about the most famous food joint in the city, they will all direct you to the same place, Joe's Stone Crab Restaurant. Known for serving the most delicious stone crabs in all of Miami, you will need to check it out as soon as you set foot in the city. Another famous food joint that is known for a rather peculiar Miami cuisine is the CVI.CHE 105. If you are in the mood for some lip-smacking ceviche, there is no place you'd rather be than CVI.CHE 105! Keep in mind though that the more food joints you visit, the more you will have to budget towards eating at restaurants.
Healthcare Costs In Miami
"Health is wealth" sounds good on paper until you realize you actually need to have wealth to maintain health. It's a vicious cycle, we know. But since there is no escaping it, might as well get up to speed with how much money you need to set aside for healthcare costs.
If we compare it with the national average, healthcare costs in Miami are 3% lower. This means a visit to the doctor for routine checkups will put you down $107.42, while a dentist's services will cost you $92.30 on average. Though an apple a day should do the trick, for the most part, it is best to have a little information about the top hospitals in the city. Refer to the below list to have a fair idea of the same.
Baptist Health Baptist Hospital
University of Miami Hospital and Clinics – UHealth Tower
Mount Sinai Medical Center
Baptist Health South Miami Hospital
Jackson Health System – Miami
Childcare Costs In Miami
Sustaining life for just one person is difficult enough but when you add another one to the mix, a kid especially, finances get all the more challenging. Taking care of their daily needs and making sure they get the right education is a rather stressful job physically and financially.
In terms of expenses, the daycare costs for an infant can cost you anywhere between $96 to $221 per week in Miami. Pre-Kindergarten is the next step once these little ones are able to take steps on their own. On average Pre-Kindergarten can cost you somewhere close to $900 per month!
When the kids are finally of school-going age, you'll need to spend a bit more annually. Consider it as a price to get a little quiet time at home during the day at least. According to Private School Review, the average tuition cost for an elementary school in Miami is $15, 510 per year and the same is about $16,710 for high school. To enroll your kids in the best schools this city has, consider the following list as a guide for the same.
Young Women's Preparatory Academy
Archimedan Upper Conservatory Charter School
School for Advanced Studies (SAS)
Shelton Academy
Coconut Grove Montessori School
See Also: How to Find a Good School When Moving
Miscellaneous Costs
Now that we have covered all the areas where you will be spending your salary, there are a few miscellaneous costs that you may or may not incur. For starters, fitness freaks don't really care much about the world if they have a good gym membership. If you are one of them, you will need to spend $49 per month on average for the same.
On your cheat days, exploring the city sounds like a great idea and the Everglades National Park is the perfect place for it. The varied wildlife and a lot of stunning sceneries make it one of the top tourist spots in the entire country. The fare options here are flexible ranging from a $30 if you are entering via private vehicle which is valid for 7 days to an annual pass worth $55 which allows you unlimited visit to the park for 1 year! The city has a lot of other leisure activities and places that you will indulge in once you are a resident of Miami.
Understanding The Job Market In Miami
Being a Floridan state, it is a given that tourism is going to be a major industry in Miami if we talk about the economy here. Apart from that, the numerous international banks in the city are a proof of its stronghold in the finance sector. Telecommunications is another important industry that helps the city generate sizable revenues.
The Spanish-language media is the primary production that goes around here. Lastly, the PortMiami has been a major boost to the city's economy as it is the country's busiest port entry. So, you will have a lot of options in Miami if you are on the lookout for a new job. The following list of companies in the city should be a good headstart for your job hunt.
Some of the largest employers in Miami are:
Royal Bank of Canada
Ryder System
Norwegian Cruise Lines Holdings
NCL
Baptist Health South Florida
Southern Wine & Spirits
Navarro Discount Pharmacy
Royal Caribbean Cruises
.
Speaking of the unemployment rate, the current rate in Miami stands at an impressive 2.80% which is well below the national average of 3.60%. Safe to say, you will have little to no problems finding a decent job in the city. Some of the highest-paying jobs in the city include physicians, chief executives, airline pilots, flight engineers, and bank managers.
How Much Should You Earn To Live Comfortably Well In Miami?
Now that you have a crisp idea of what your expenses in the Magic City are going to look like, you should also know just how much you need to earn to cover those expenses and more. According to World Population Review, the median household income for a family is $71,400 which is a pretty good number if we compare it with the national average. To live more than comfortably, you should aim towards bringing home more than this figure. That being said, an annual salary in the range of $57k – $63k should be good enough income for a single adult in Miami.
Summing Up
Having a sound knowledge of your future earnings and expenditures keeps you ahead of the curve and vigilant about any emergency costs that may arise. In order to not be a victim of any financial crisis, make sure you have a strong understanding of your income. The above article aims at helping you with just that.
FAQs On What Salary Do You Need To Live In Miami
What Is A Good Salary For Miami?
An average Miami resident earns about $67,000 annually which means a comfortable lifestyle in the Magic City won't be a problem as such given the no-income-tax policy in Florida.
Is Moving To Miami A Good Idea?
From diverse cultures to a lavish lifestyle topped with a booming economy, moving to Miami is a great choice regardless of which city you have lived in before. Floridan city will take good care of all your needs and wants.
Is Miami Cheaper Than New York?
If we compare Miami and New York, you will be spending considerably less in Miami. The cost of living in New York is 37.7% more expensive than in Miami.
Enter your information
Almost done!
Enter your information to view your quote.
Your information is safe with us. By using this service, you agree to receive email communications solely regarding your relocation process