9 Best Sarasota FL Neighborhoods to Live In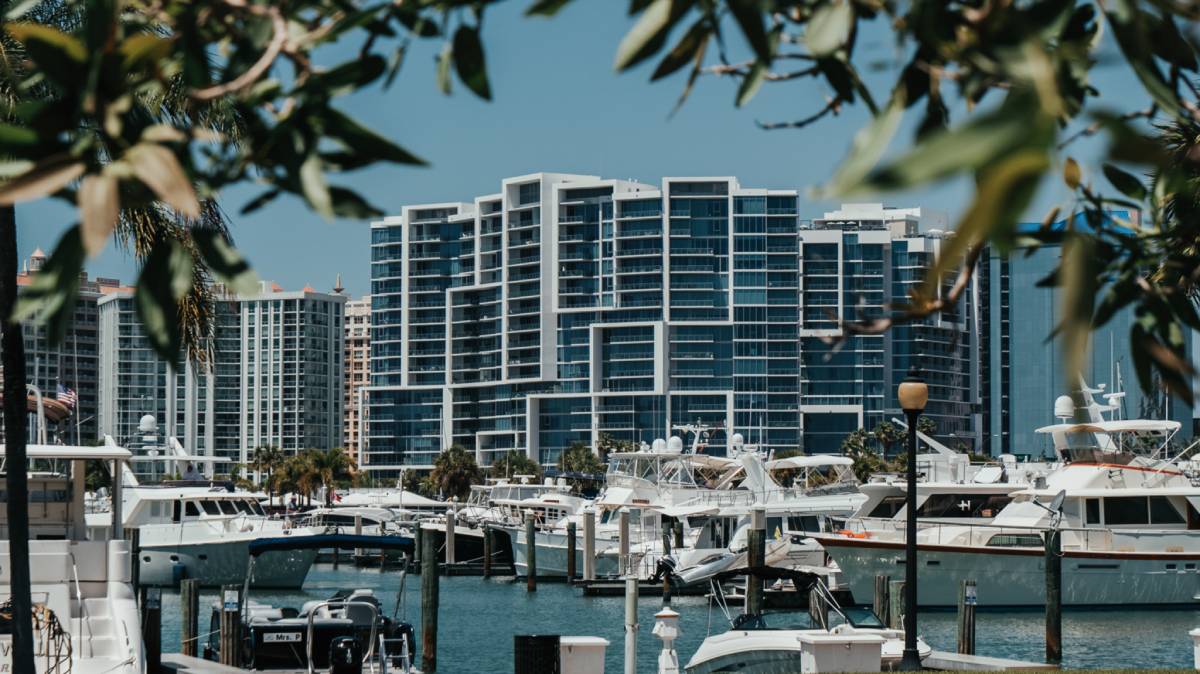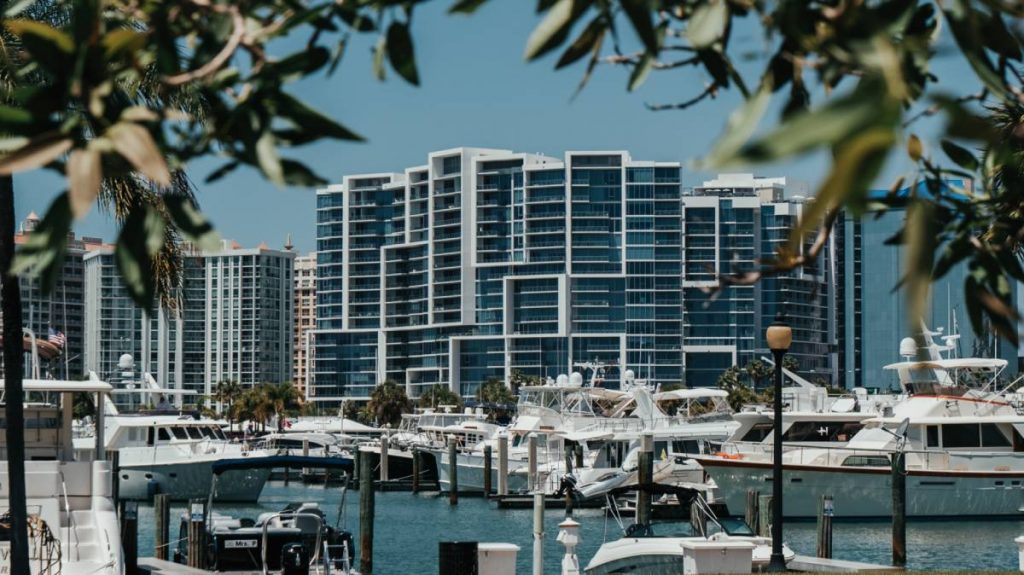 Owning its world-class white sand beaches and strong economy, Sarasota, Florida, has long been a favorite destination for tourists and retirees. Only a few hours from both Tampa and Orlando, Sarasota is a beach town with a more refined urban feel that mixes the diverse culture of Florida's Gulf Coast with the state's more urbane sensibilities.
The Ringlings, a famous family of circus-owning pioneers, built their mansion in Sarasota and made it their home. There's also the Ringling Museum of Art and an art school that carries the Ringling name. The John and Mable Ringling Foundation also endowed the city with a world-class symphony orchestra.
The islands and keys in this region have produced some of the world's best resorts and golf courses, but they also have down-to-earth beach bars and restaurants.
1. Laurel Park
Laurel Park is a historic park in downtown Sarasota, Florida, designated a National Register of Historic Places District in 2008. If you want to buy a house, this is one of the neighborhoods you'll want to consider. The homes here are older but well-maintained and beautiful.
The architecture in the Historic District of New Orleans is spectacular, as you might guess from an official heritage area. In the Mediterranean Revival, Colonial Revival, and Mission Revival styles, bungalows, and multi-unit apartment complexes may be found, giving the neighborhood a timeless feel. To complete the traditional look, brick-lined streets are also available.
With easy access to everything downtown offers, Laurel Park is one of Sarasota's most walkable communities. It has the charm of north Florida's hidden gems, Key West, with winding alleyways and distinctive Floridian character.
The typical list price in Laurel Park is $694,500.
2. Gillespie Park
The growth potential and the walkability, greenery, and inexpensive house values in the region make it a hot destination for real estate investors. This north Sarasota neighborhood is packed with historic homes from the 1920s and 1930s that have been recently restored, many of which are currently being used as residences or investment property. Gillespie Park is also one of the most walkable neighborhoods in Sarasota, with easy access to the downtown district.
The community is centered on Gillespie Park, one of the county's largest parks. John Gillespie, Sarasota's first mayor and the creator of Florida's first golf course, originally named the park after himself.
The median House price in Gillespie Park is $397,000, which indicates a surge of over 30% compared to the previous year.
3. Lakewood Ranch
Located in Manatee County and Sarasota County, Florida, the United States, Lakewood Ranch is a planned community with 31,000 acres. It is part of the North Port-Bradenton-Sarasota, Florida Metropolitan Statistical Area, including DeLand and many other north county cities.
The biggest appeal of Lakewood Ranch is its convenient location and low-maintenance lifestyle. Even though many of Lakewood Ranch's facilities suggest a high-end gated community, the atmosphere is inclusive and suburban. Each settlement has a walkable center with dining and retail, and the whole development is encircled by picturesque marshes, lakes, and nature preserves.
Amenities at Lakewood Ranch include a town center, movie theater, fitness center, polo fields, equestrian center, fishing pier, canoe launch, and campsites.
The typical home sale price in Lakewood Ranch is $380,000, which is a 7% increase from the previous year. The median monthly rent in Lakewood Ranch is $2,155.
4. Siesta Key
Are you seeking breathtaking white quartz sand beaches, 100 golf courses within striking distance, and a never-ending variety of cultural and family activities? Siesta Key is a laid-back seaside hamlet that goes above and beyond. Museums, art exhibits, zoos, circuses, operas, ballets, orchestras, theater performances, film festivals, botanical gardens, and theme parks are all conveniently located.
Because Siesta Key has one of the most extensive beaches in the nation, it should come as no surprise that it is one of Sarasota's most popular areas. The island's center is densely packed with construction, including Siesta Key Village, which features open-air bars and waterfront eateries from which you may frequently see dolphins playing in the waves.
The less-touristed southern end is quieter and less developed, with Turtle Beach offering a low-key, natural feel. If you're planning to stay here permanently, keep in mind that the busy winter season may cause a flood of snowbirds and tourists.
The typical value of a Siesta Key home is $659,400, and the median rent is $1,417.
5. Ridge Wood Heights
Ridge Wood Heights is a city in Sarasota County with a population of 4,287. Ridge Wood Heights is one of the finest places to live in Florida. Residents enjoy living in Ridge Wood Heights since it has a rural feel and most inhabitants are homeowners. The public schools in Ridge Wood Heights are some of the best in Florida.
The crime rate is very low in Ridge Wood Heights, and the city has an abundance of parks and green space. There are several small businesses in Ridge Wood Heights, and residents enjoy a peaceful lifestyle.
There are plenty of bars, restaurants, and coffee shops in Ridge Wood Heights. The public schools in Ridge Wood Heights are highly regarded.
The average listing price for a home in Ridge Wood Heights is $$221,600, and the rent is $1,135.
6. Indian Beach Sapphire Shores
Indian Beach Sapphire Shores is a beautiful location in the Sarasota region, adjacent to the magnificent Ringling estate. This neighborhood has historic homes and modest single-family dwellings, two beaches (Sapphire Shores and Indian Beach), and stunning views of Sarasota Bay.
There are several institutions in the area, including the New College of Florida and Ringling College of Art Design, which gives it a college town feel. The median sale price is $315,000, a 3.6% increase over last year's figure.
If you're looking for a place to retire or raise a family, Indian Beach Sapphire Shores may be a perfect choice. It has all the features of a small town while also being close to all that Sarasota has to offer. 
7. South Sarasota
South Sarasota is a census-designated place (CDP) in Sarasota County, Florida, with a population of 5,283. South Sarasota is one of the greatest places to live in Florida, and it's located in Sarasota County. Residents of South Sarasota have a suburban feel about them because they own their homes.
South Sarasota is a lovely suburb of South Palmetto, with numerous bars, restaurants, coffee shops, and parks. Many retirees call South Sarasota home, and residents are generally conservative. The public schools in South Sarasota are regarded to be highly outstanding.
The main attractions in South Sarasota are the beautiful sunsets that can be seen from the bay-front parks, the John and Mable Ringling Museum of Art, and Ca d'Zan (the Ringling Mansion).
The median sale price is $474,600, and the rent is $1,037.
8. Osprey
Osprey is a city in Sarasota County, Florida, located south of Sarasota. It's within the unincorporated portion of Sarasota County, which is commonly known as "unincorporated" Sarasota County. Osprey is home to pricey homes on the Intracoastal Waterway and modest trailer parks close to the beaches.
The city is named for the Osprey, a large fish-eating hawk that nests in trees near water. Osprey is situated on Laurel Road, which leads to Siesta Key and Casey Key. The city's eastern boundary is the Gulf of Mexico.
There are several restaurants in Osprey, each catering to a variety of tastes. Fresh seafood dinners and grouper sandwiches can be found at sports bar eateries, while other restaurants can offer fine dining or pizza.
The median pricing list in Osprey is $456,300, and the rent would come up to $1,226.
9. Sarasota Springs 
Sarasota Springs is a city in Sarasota County with 15,854 people. It is one of the top places to live in Florida, and it is in Sarasota County. Sarasota Springs is one of the most beautiful places in Sarasota County, with a large number of oak trees. The neighborhoods are quiet and well-maintained, and the homes are luxurious.
The city has excellent public schools, which is why many affluent families have chosen to make Sarasota Springs their home.
In Sarasota Springs, there are a lot of restaurants, coffee shops, and parks. The main attractions in Sarasota Springs are the Ringling Bridge and the art district.
The median sale price is $207,300, and rent is $1,396.
Conclusion
Sarasota is a well-known city in Florida for its eclectic mix of people, activities, and neighborhoods. Choosing the best neighborhood to live in Sarasota can be difficult because there are so many great options available. No matter which of these Sarasota, FL neighborhoods you choose, you're sure to fall in love with the area's natural beauty, relaxed atmosphere, and diverse array of activities and attractions. Each neighborhood has its unique charm, so be sure to do your research before making a final decision.
Also Read: Largest Cities in Florida
FAQ
Which is the richest part of Sarasota?
The most expensive neighborhood in the state is Bird Key, which has a median home price of $2,902,272 and a median rent of $2,872.
Which is the most affordable part of Sarasota?
The most affordable neighborhoods in Sarasota are Kensington Park, Whitfield Estates, and Fruitville.
Which neighborhood is best for families?
Siesta Key is a great choice for families because it has a wide variety of activities to keep everyone entertained and a perfect beach for swimming, sunbathing and relaxing.
Also Read: Best Places to Raise a Family in the US 
Which neighborhood is best for young professionals?
If you're looking for nightlife and plenty of things to do, consider living in downtown Sarasota or Indian Beach Sapphire Shores. Both areas have a lot to offer young professionals. 
Which neighborhood is best for retirees?
If you're looking to retire in Sarasota, consider Osprey or Casey Key. These neighborhoods are both quiet and have a laid-back atmosphere that is perfect for retirees.
Also Read: Why are Retirees Leaving Florida?
What is the climate like in Sarasota?
The climate in Sarasota is warm and humid all year round. The average temperature is 73 degrees, and the average rainfall is 55 inches.
How safe are the neighborhoods in Sarasota?
The crime rate in Sarasota is relatively low, so you can feel safe living in any of the city's neighborhoods. However, it's always important to do your research to determine what kind of safety precautions you should take.
What is the coldest month in Sarasota?
The winter season lasts 2.8 months, from December 9 to March 2, with temperatures below 74°F on average every day. In January, the coldest month of the year, temperatures reach a low of 53°F and a high of 71°F.
What is the hottest month in Sarasota?
The summer season lasts 3.2 months, from May 9 to August 8, with temperatures above 90°F on average every day. In July, the hottest month of the year, temperatures reach a high of 96°F and a low of 82°F.
What is the population of Sarasota?
The population of Sarasota is about 54,842 people.
Where is Sarasota located?
Sarasota is located on the southwest coast of Florida, about 42 miles south of Tampa.
What is the time zone in Sarasota?
The time zone in Sarasota is Eastern Standard Time (EST). 
What is the language spoken in Sarasota?
The predominant language spoken in Sarasota is English. However, Spanish is also spoken by a significant number of residents.
Are there any major airports near Sarasota?
The two closest major airports to Sarasota are Tampa International Airport and Orlando International Airport. Both of which are about an hour away from the city.
Enter your information
Almost done!
Enter your information to view your quote.
Your information is safe with us. By using this service, you agree to receive email communications solely regarding your relocation process