What Salary Do You Need To Live In Charlotte NC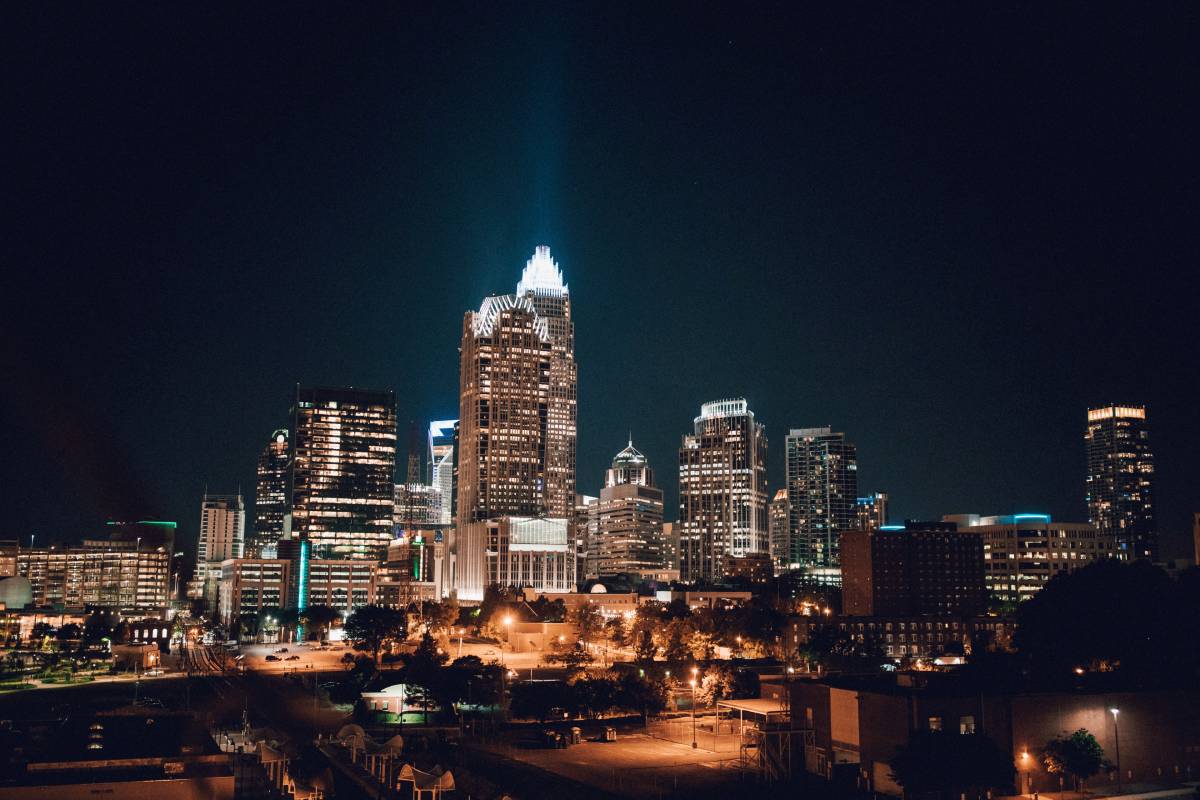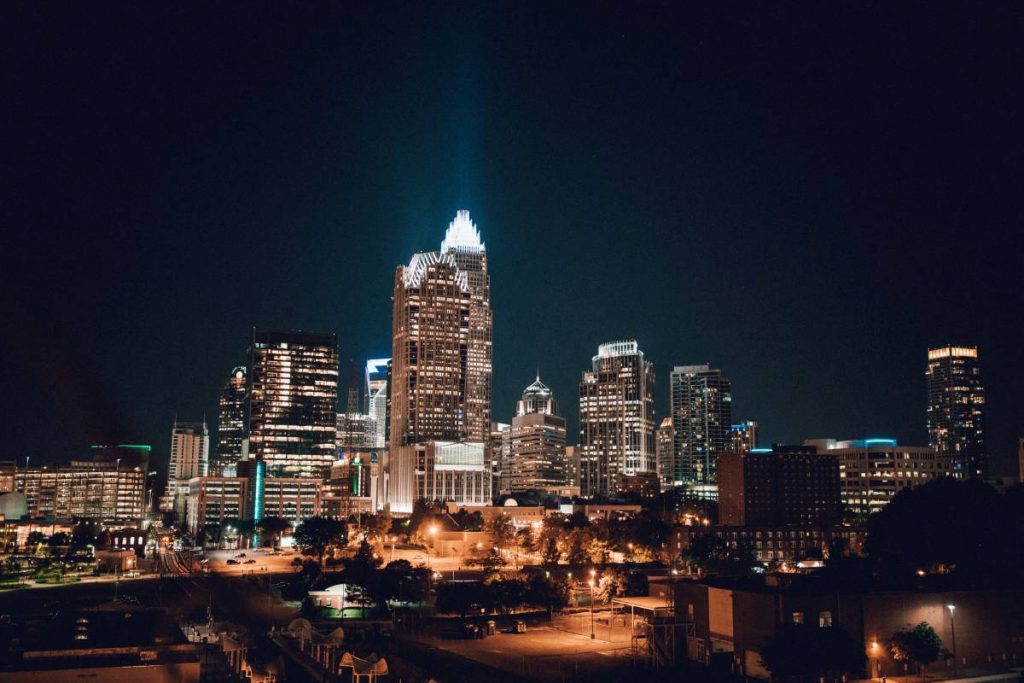 Why wouldn't anyone want to live in Charlotte? Also known as the Queen City, Charlotte is the largest city in North Carolina and the 17th largest city in the US. Despite its size, Charlotte still exudes a small-town charm coupled with the famous Southern hospitality. It's a beautiful, historic city with plenty of things to do, and a lot of green spaces too!
While all the aesthetic appeals of the city are important to consider, if you're planning on moving to Charlotte, you also need to factor in how much living here would cost. We've got you covered in that regard. From the cost of living to the miscellaneous expenses of living in Charlotte, learn about them all below!
Where Does Your Salary Go Living In Charlotte?
Costs Of Real Estate In Charlotte
This is obviously the very first thing you need to consider when moving to a new place. And we couldn't be more excited to give you the great news – you won't be spending a bomb on buying or renting a house in Charlotte NC.
In case you're planning on buying a house in Charlotte, know that the median home value here is $377,990 according to Zillow. To give you a perspective, the median home value in the US is $337,560. Yes, we do know that Charlotte's home values are higher than the national average, but it isn't terribly so. And if you compare that with other similarly-sized cities, you'll see that Charlotte's home values are way lower than, say, a Seattle or an Austin.
Speaking about renting in Charlotte, it's getting quite competitive. Since 2020, real estate brokerage company Redfin has reported an 11.5% increase in the average monthly rent in the city. As of 2022, the average monthly rent stands at $1,730. The rising rents have resulted in people moving out of Downtown Charlotte to other neighborhoods. If you want to move to affordable neighborhoods in Charlotte, consider Ballantyne, Steele Creek, or Huntersville.
See Also: How Much Does It Cost to Move Out of Charlotte, NC?
Cost Of Transportation In Charlotte
Gas prices have been on the rise in 2022. While Charlotte has also faced the brunt of it ($3.85 per gallon), the prices have thankfully been lower than the national average, if only slightly ($4.14 per gallon). If you own a car in Charlotte, get ready to spend some serious money on its upkeep and maintenance.
And if you're planning on ditching your car and taking public transport instead, know that the Charlotte Area Transit System (CATS) offers a pretty good service. The CATS is a relatively recent addition to the city — it was formed only in 2000. But despite that, the transit network has seen impressive growth over the last two decades.
The local bus and LYNX rail services start from a reasonable $2.20 for an adult (ages 18 and up) for a one-way trip and go up to $88 for a monthly pass for unlimited rides.
In addition to that, CATS also provides Express services with buses that ply around the neighborhood and the Express Plus services which offer buses that go to the outer areas of Charlotte. The former costs $3.00 for a single ride pass and $121 for a monthly pass while the latter, $4.40 and $176.00 respectively. Of course, minors, college students, and seniors have concession rates, which are half the usual fares.
In addition to these, Charlotte also has vanpool and carpool services. This way, you can save up on quite a bit of money instead of driving your own car.
Taxes In Charlotte
Nobody likes taxes. However, they're a necessary evil. Here's another reason to cheer when you're in Charlotte: North Carolina is one of the more tax-friendly states in the US. The state's individual flat income tax rate is 5.5% and the sales tax rate is 4.75%.
Of course, this is not all as far as sales tax is concerned. Apart from the state sales tax, Mecklenburg County imposes an additional 2% county tax and 0.5% public transportation tax. So all of this adds up to a 7.25% sales tax rate in Charlotte.
When you compare these with other states, you'll find that the sales tax rate in Charlotte is quite low. Also, a lot of goods and services are exempt from these taxes which means you can save up on some money when you shop for things like groceries and clothes.
Of course, there's no escaping paying property tax. But here, the tax rates are reasonably high at 1.05%. When you factor in the median home value of $377,990, you're looking at an annual property tax bill of around $3,969.
Utility Bills In Charlotte, NC
If you're moving to Charlotte, don't forget the utility bills. The different utilities that are usually needed in your household include electricity, water, and garbage disposal services. And since you're a new resident of Charlotte, it's best if you compare what each service provider can give you at different prices so as to get the best deal for yourself.
In Charlotte, you'll be spending about $157 monthly on utilities including water, gas, electricity, and fuel. Compare that with the national average of $250 per month, you're clearly saving a fortune in this regard!
Costs Of Food In Charlotte
You'll be pleased to know that the food costs in Charlotte are quite reasonable. In fact, they're lower than the US average by about 6%. A meal for two people at a mid-range restaurant will cost you around $60 while a meal at an inexpensive restaurant will set you back by $15.
When in Charlotte, make sure that you visit restaurants including the Church And Union, 300 East, and Barrington's for some lip-smacking food!
Healthcare Costs In Charlotte
All this while, you read about how North Carolina is reasonably affordable. But healthcare is where the state, and by extension Charlotte, does not shine. In fact, North Carolina is known as a state with the worst healthcare in the US.
Of course, there are some factors that could account for this. For starters, the state as a whole ranks 38 out of 50 in terms of the price of healthcare insurance. This means that there are several other states with better quality healthcare at more affordable rates.
However, things are not as dire as they sound. North Carolina has actually made great strides in recent years to improve healthcare access and quality. The Affordable Care Act has helped a lot of people in getting health insurance.
But even with these initiatives in place, the costs of healthcare in Charlotte are quite high. Healthcare expenses for an individual would amount to about $2,500 annually while a family of 3 would have to shell out $8,000.
Here are some of the most prominent hospitals in Charlotte:
Carolinas Medical Center
Novant Health Presbyterian Medical Center
Wake Forest Baptist Health
Childcare Costs In Charlotte
If you're moving to Charlotte with kids, then you'll have to factor in the costs of childcare as well. On average, you can expect to pay around $1,200 per month for full-time daycare for one child. This number goes up to $2,400 if you have two children.
However, there are several government subsidies in place for childcare expenses that can help you save up on your bills. These include the Child Care and Developmental Fund, the Child Care Subsidy Program, and the NC Pre-K Program.
Speaking of education, the Charlotte-Mecklenburg School District is one of the best in the state. In fact, it's the 2nd largest school district in North Carolina!
Here are some of the top-rated educational institutions in Charlotte:
Marvin Ridge High School, Waxhaw
Ardrey Kell High School, Charlotte
Cato Middle College High School, Charlotte
Understanding The Job Market In Charlotte
Charlotte is home to some of the biggest names in the financial sector including Bank of America, Wells Fargo, and Ally Financial. Apart from the financial industry, Charlotte is also known for its booming healthcare and energy sectors. Some of the top employers in these industries include Atrium Health, Duke Energy, and Siemens.
The job market in Charlotte is quite strong with the unemployment rate currently standing at 3.7%. This is slightly lower than the national average of 4%.
However, it's important to note that the job market in Charlotte is quite competitive. So if you're hoping to secure a job in the city, you'll need to be prepared with the right skills and credentials.
One important thing to remember is that Charlotte is one of the most millennial-dense cities in the US! This means that there are plenty of opportunities for young professionals looking to start their careers in the city.
Miscellaneous Costs In Charlotte
Charlotte is popular for its booming nightlife and cultural scene. There's something here for everyone, whether you're looking to enjoy some BBQ or explore museums like The Mint Museum. There are ample breweries and vineyards in and around the city. So if you're a fan of craft beer or wine, then you'll definitely enjoy living in Charlotte. Bottom line is, there are plenty of things to do in Charlotte, which also means more expenses!
How Much Should You Earn To Live Comfortably Well In Charlotte?
Now that we've covered the basics of what it costs to live in Charlotte, let's take a look at how much you would need to earn to live comfortably in the city.
Assuming you're living alone, you would need to bring in at least $36,500 annually to cover your basic expenses. This includes your rent, utilities, food, transportation, and healthcare costs.
If you're living with a partner and two kids, then you'd need to earn at least $76,923 annually to cover your expenses. This would give you some leeway to save up for your future goals and emergencies.
Of course, the amount of money you need to live comfortably in Charlotte will also depend on your lifestyle. For example, if you want to live in a luxury apartment or drive a fancy car, then you would need to bring in more income than the average resident.
See Also: Best Moving Companies In Charlotte NC
Summing Up
Overall, it's safe to say that you would need to earn at least $50,000 per year to live a comfortable life in Charlotte. This is assuming that you're living alone and are not planning on doing any major upgrades to your lifestyle. If this sounds like a reasonable salary for your needs and goals, then you may want to start looking for jobs in the city!
As you can see, Charlotte is a great place to live and work thanks to its strong job market and affordable cost of living. So if you're looking for an exciting new career opportunity, be sure to check out the opportunities available in this amazing city!
FAQs On What Salary Do You Need To Live In Charlotte NC
What Is A Good Salary For Charlotte NC?
The salary you need to live comfortably in Charlotte will depend on many factors, including your lifestyle and the cost of living in the city. In general, most people would need to earn at least $50,000 per year to cover their basic expenses and enjoy a comfortable lifestyle in Charlotte.
See Also: 11 Best Charlotte NC Neighborhoods to Live In
What Is The Highest Paying Job In NC?
There is no definitive answer to this question, as the highest paying job in North Carolina will depend on many factors such as your skills and experience. However, some of the top-paying jobs in the state include positions like sales representative, revenue officer, chief technology officer, etc.
Can I Afford To Live In Charlotte NC?
Many people find that they're able to live comfortably in Charlotte while earning a salary of around $50,000 annually. Of course, it's important to do your research when considering any new city as an option for work or life!
Enter your information
Almost done!
Enter your information to view your quote.
Your information is safe with us. By using this service, you agree to receive email communications solely regarding your relocation process