8 Best Naples FL Neighborhoods to Live In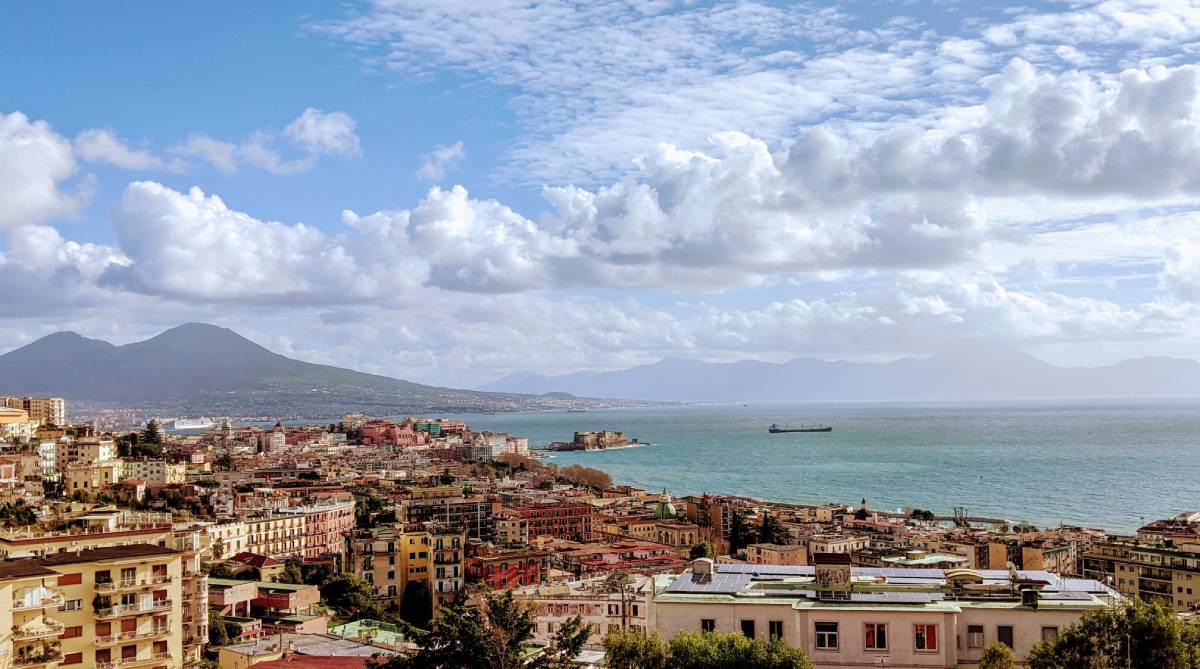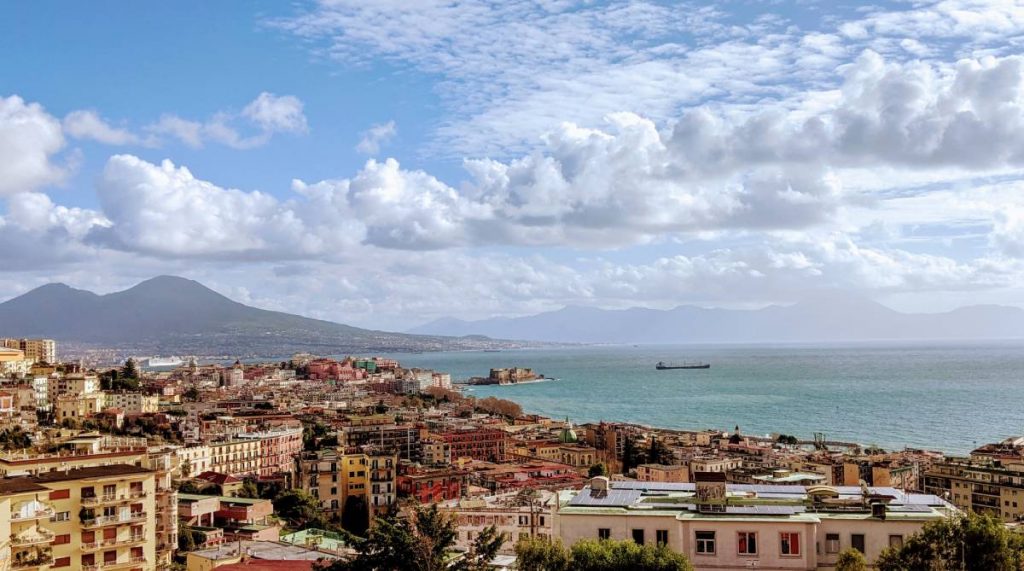 Naples is located on the Gulf of Mexico in southwest Florida, and it's known for premium shopping and golf courses. It's bordered by miles of beaches with calm seas and excellent white "sugar" sand that's consistently ranked among the best beaches in Florida and the United States. The city's namesake is the Naples Pier, built-in 1888, which serves as a major fishing and dolphin-watching destination.
The Collier County area is known as one of the country's most planned communities, and it offers a range of neighborhoods, from upscale waterfront communities to golf course homes. Many condominium complexes and townhouses are located throughout Naples, so there's something for everyone.
If you're interested in living in a destination that boasts a sunny, subtropical climate with warm winters and golf courses as far as the eye can see, Naples might be your ideal choice for relocation. 
1. Old Naples
If you want to be surrounded by magnificent manors and towering palm trees, Old Naples is the place to go. The area of Old Naples, which features some of the most costly and extravagant real estate in the country, is both historic and elegant. The typical price of a property in this region is $1.7 million. Older Naples, located just a short drive from the beach, is home to prestigious shops and fine dining options.
The city offers many upscale properties with water views, while Old Naples features beautiful turn-of-the-century mansions overlooking the boatyard. There are also lovely waterfront resorts on the Marco Island beachfront, along with some of Florida's most luxury shopping.
The median sale price: $1,392,500
The median rent: $2,032
2. Park Shore
The neighborhood of Park Shore is characterized by lavishness and exclusivity. Houses in Park Shore are valued in the millions, with high-rise flats, magnificent country houses, and waterfront properties with boat access. Because of its proximity to the remainder of Naples, the housing market in this area is hot.
Park Shore is a gated community with a country club, a nature preserve, and Marina, seaplane access to the Gulf of Mexico, long water views through lots on both sides of Vanderbilt Beach Road. This exclusivity makes Park Shore one of the most desirable areas in all of Naples.
The median sale price: $1,892,500
The median rent: $3000
4. Coquina Sands
Coquina Sands is a lovely seaside hamlet in Naples, complete with single-family homes, condominiums, and tree-lined streets. Living in this area is a pleasure because it is near to some of the finest golf courses in the world, including The Old Corkscrew, Royal Troon, and Mediterra. Homes in Coquina Sands are priced above $1 million, which is close to Naples's beautiful white sand beaches.
Golfing, drinking a latte at a local café, seeing wildlife, or discovering a new walking route are just a few of the things to do in South Bay. While there may be no sidewalks on the streets, the city is well-lit and extremely safe. Bike ride to the city from Coquina Sands for those who are moving with school
Nearby attractions include Collier County Public Beach, also known as the Naples Pier; Marco Island; Shopping at Fifth Avenue South; Tin City on Fort Myers Beach; Bonita Springs shopping outlet malls.
The median sale price: $2,097,500
The median rent: $2,400
5. Aqualane Shores
This exclusive, private seaside community was built in the 1950s and contains roughly 350 magnificent homes with stunning panoramic vistas. Some of the most cost-effective houses in this area start at $1.7 million and go up to $8 million for the finest properties.
Living in the vicinity of Aqualane Shores is a Naples experience like no other. Aqualane Shores is a peaceful and therapeutic place to call home, located between Old Naples and Port Royal, with a country club and a beautifully landscaped beach area.
The median sale price: $8,767,500
The median rent: $1,372
6. Port Royal
Port Royal is a real treasure of Naples, Florida, located on the city's southern extremity. This neighborhood values and shines the light on its distinct history, as it was named after pirates. If you're searching for the most expensive houses in Naples, Florida, look no further than Port Royal. Port Royal is well known for its bespoke homes, and it is frequently associated with wealth, status, and exclusivity.
With a community boardwalk and several gated beaches, Port Royal is the epitome of both affluence and luxury. Even though you won't find any shops or supermarkets in this area, you will appreciate its peacefulness and privacy.
There are a lot of people from all over the world coming here, which is fantastic. Because the community is so culturally diverse, you may meet some incredible neighbors. Although this isn't a gated enclave, membership in the neighborhood club is restricted to one lonely road in Naples.
The median sale price: $17,925,000
The median rent: $1,372
7. Pelican Bay
Private beaches. On the beach, you may dine while watching the sunset. Tennis is at its finest level. Shopping is elegant. Protected nature reserves abound. Your lovely home is just the beginning, the key to world-class amenities and a lifestyle not available anywhere else because this is Pelican Bay.
This luxury and exclusive community can be found in northern Naples, one of the most fashionable and magnificent areas in the area. The gorgeous water of the Gulf of Mexico is accessible to residents of this beautiful master-planned village, which is encircled by mangrove forests and home to some of Naples' most stunning animals, including dolphins, pelicans, and even manatees.
The median sale price: $1,275,000
The median rent: $1,479
8. Moorings 
Moorings Village offers one of the most private beaches in the Keys, with more than 1,000 coconut palms shading its 18 guest villas, along with a landscape that evokes an island fantasy. There is also a private harbor for every villa, with the only commercial activity permitted being one gift shop.
Sunbath, kayak, or boat in your backyard over the weekend. With a median home value of around $980,000, living in this prestigious area comes with a high price tag. Walk or bike to local services and enjoy easy access to everything Naples has to offer. We think that Moorings is one of the finest areas to live in Naples, Florida, due to the community's rich history, amazing amenities, and beautiful natural patio.
The median sale price: $1,050,00
The median rent: $2032
Conclusion
If you are interested in finding an area to live in, there are many factors to consider, including price range, location, lifestyle options, etc. Naples, Florida, is a beautiful city with many different neighborhoods to choose from. From the luxurious Port Royal neighborhood to more affordable areas like Aqualane Shores and Pelican Bay, there's something for everyone here in Naples.
Also Read: Moving to Florida – A Complete Guide
FAQ
What are some of the most expensive homes you can find in Naples?
Port Royal is one of the most expensive neighborhoods in Naples, FL, between Old Naples and the beaches. Homes here range from $1.7 million to $8 million for the finest properties.
How do I decide what area of town to live in if I'm moving to Naples?
There are many factors to consider when choosing the perfect neighborhood to live in. Do you want to be close to shopping centers, entertainment options, or cultural events? Are you looking for more of a country lifestyle with limited or no access to these services? What price range are you willing- able -and/or capable of affording?
How do I find the right Naples real estate agent?
A good real estate agent will help you find homes that meet all of your criteria and actively advocate for their clients' needs. What's more, is that they should provide excellent customer service and be readily available throughout your search. When choosing who to work with, make sure you feel invested in your happiness.
What are the most important things to consider when I buy a home?
There's a lot to think about, but we believe that the main things you should consider include: the location of your home (is it close to work and/or school?), safety (is there adequate lighting?), and the type of home you want (do you want a condo, apartment, townhome, single-family dwelling?). Think about your lifestyle when considering these points during your search.
What is a good neighborhood to raise a family in?
This question depends on the hobbies and interests of your children. For example, if you have teenagers who enjoy getting around by bike or walking, then perhaps Pelican Bay would be a suitable area as it is close to biking and hiking trails, as well as various state parks. For those with young children, the pools and plenty of sunbathing areas in neighborhoods like Waterside would be a great option.
Also Read: Best Places to Raise a Family in the US
What are some good Naples, FL public schools?
Public schools can vary depending on which area of town you live in, but there are a few above-average public high schools here worth mentioning: Barron Collier High School, Naples High School, and Lely High School.
Where are some good places to go in town?
The downtown area of Naples is located along the 5th Avenue South corridor, which has plenty of shopping opportunities, restaurants, cafes, coffee shops, bars/pubs, gyms/clubs, libraries, theaters, etc. The Old Naples area is focused along 5th Avenue South and 3rd Street South, near the beaches.
What are some must-try places in Naples?
There are many great restaurants all over Naples, but here are a few that locals highly recommend: Jacopo's – for delicious Italian food, Vespera Bistro – for a romantic night out, Monte Carlo Italian Steakhouse – for a fine dining experience.
What is the best way to get around town?
The easiest and most convenient way to get around Naples is by car. Public transportation options are limited, although there is an option of taking the bus from Old Town to Fifth Avenue South or North.
What about cultural and educational opportunities?
Naples is a culturally-rich city with several museums and art galleries to visit. There are also several annual festivals held here. Naples also has its symphony orchestra for your entertainment needs, in addition to several colleges and universities.
Are there any must-see local attractions?
The beaches are always at the top of the list when it comes to 'must-see' attractions in Naples. There are many state parks throughout Collier County, and Everglades National Park is located to the south of town.
What are some other local attractions?
The Marco Island and Florida Keys areas are also not far away, making them other opportunities for day trips or weekend getaways. Finally, take advantage of all that Southwest Florida has to offer, like boating and fishing, as well as eco-tours and airboat rides.
How long will it take me to commute from my new home to work?
In terms of commuting, you will most likely be driving when moving to Naples. During rush hour, the drive time can add up quickly, but during non-peak hours it shouldn't take more than 30 minutes.
How does the weather in Naples compare to other places?
Due to its location, most people think that Naples is known for its beautiful beaches and sunny days – which it is! However, there are at least a few rain showers or storm fronts that pass through each month, bringing with them brief periods of heavy rainfall, gusty winds, lightning, and potential power outages.
What are some other things to keep in mind?
Naples is located in a subtropical climate zone, which means the winters are mild with infrequent cold fronts – although there can be freeze warnings during the winter months. The summers are very muggy with high humidity levels, so it is important to be prepared with proper equipment and clothing in preparation for the heat and sun.
Are there any negatives to living in Naples?
Although the most common complaint has to do with traffic and high rent prices, it may also have something to do with the limited availability of good-paying jobs in town – particularly if you're a young professional just starting.
What are some positive things about the area that I should know?
Living in Naples is great, as the local economy is supported by one of the largest service economies in Florida – which means there are plenty of good jobs and career opportunities for those seeking long-term employment. There is also a diverse population here, including transplanted retirees and professionals from all over the world.
Do I need to bring my car to Naples?
Yes, you will most likely need a vehicle if you choose to live in Naples. There is limited public transportation available, and the traffic can be congested during rush hour. 
Also Read: 13 Largest Cities in Florida
Enter your information
Almost done!
Enter your information to view your quote.
Your information is safe with us. By using this service, you agree to receive email communications solely regarding your relocation process