How Can I Keep My Child In The Same School If I Move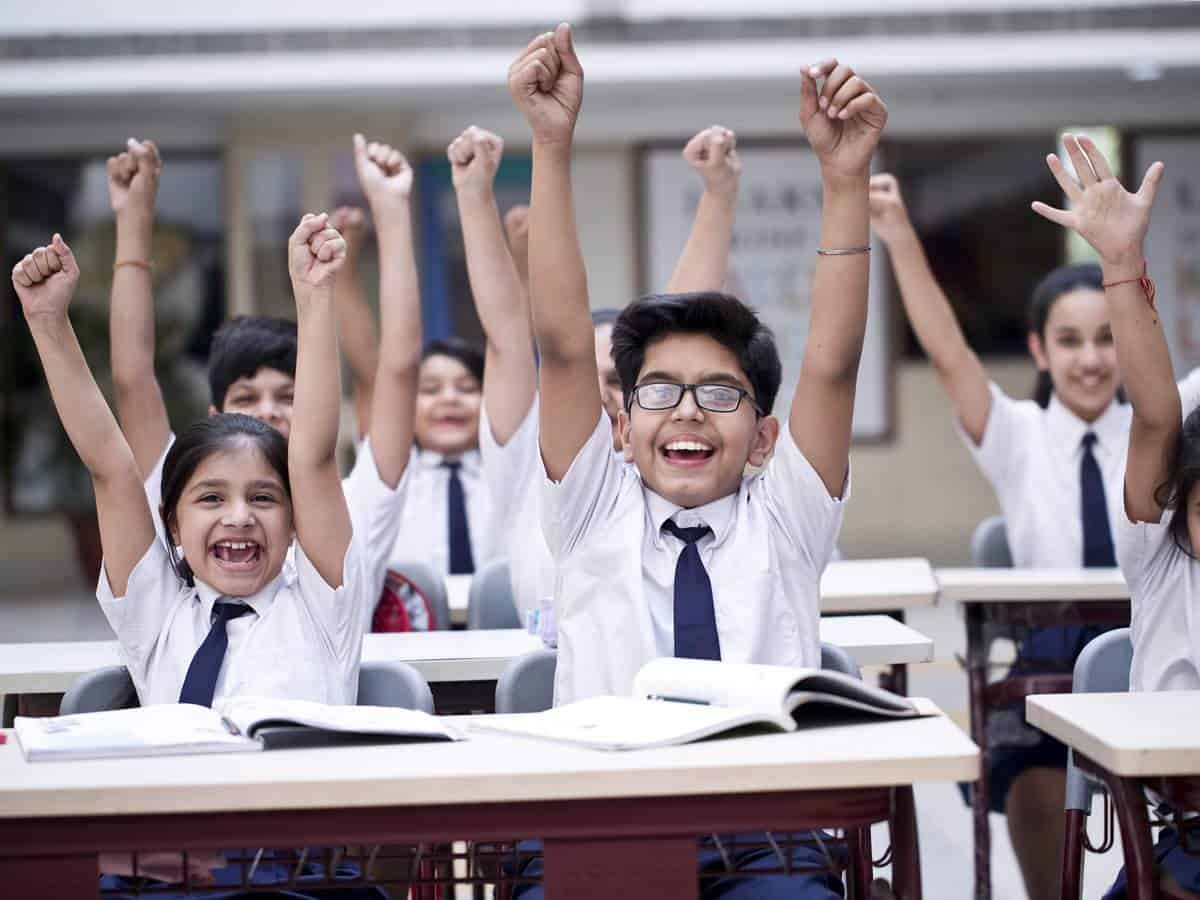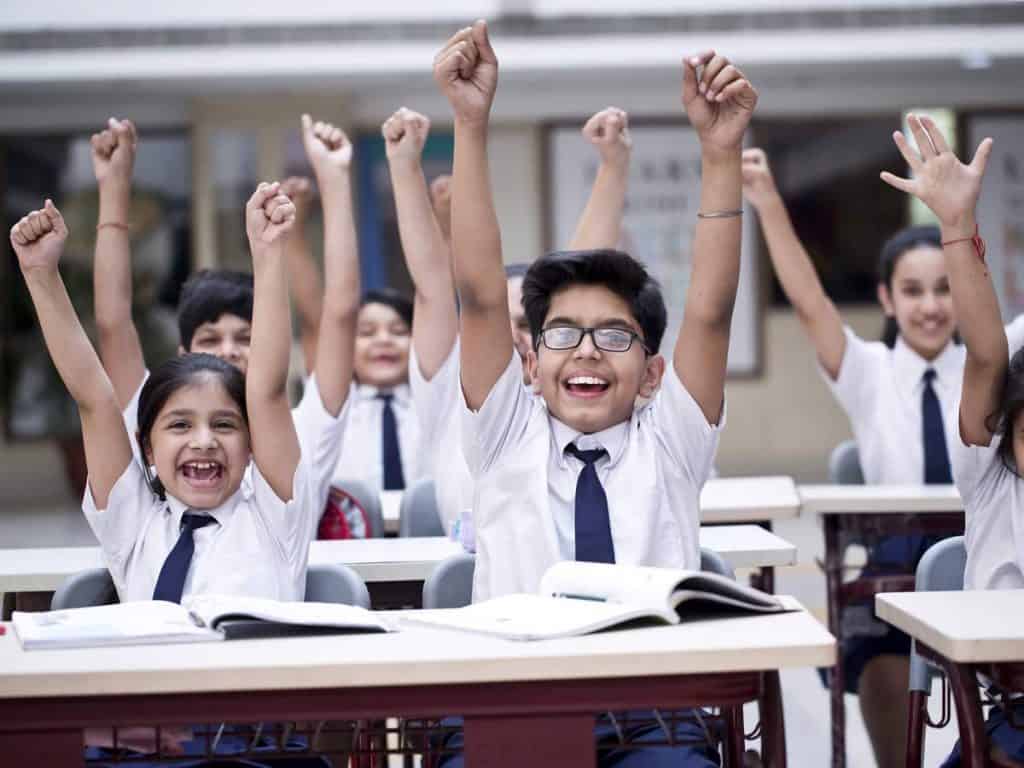 Moving to a new city or a state comes with a set of challenges and changes that you'd have to get used to. These include organizing your moving plan and process, adjusting to your new home and life, paying the moving costs, dealing with paperwork, getting your documents changed, etc. If you have school-going kids, your challenges increase as you have to figure out if you want them to change schools or keep them in the same one post your move.
Keeping your child in the same school when moving isn't always a possibility. But, there definitely are things to consider, and you could just succeed. Here are a few ways to answer the looming question, how can I keep my child in the same school if I move?
Funding Is Important
Before we look into how you can keep your child in the same school, you need to understand why it's so difficult and why it matters. In the US, children attend public schools from elementary through high school free of cost. This is only possible as these schools receive their funding partially through the property taxes paid by the city's residents. Which school this funding goes to depends on which school district your house is located in.
So when you move, you won't be owning a property in the school district. Your child's current school then doesn't get the funds they need to retain them. Instead, your property taxes will fund the school district that you newly reside in. Consequently, your child would then be assigned to a new school by the school district. This new school will be located within your new school district where you pay your taxes.
This property tax funding is done to ensure that all public schools get enrolments and have an equal distribution of educational funding for all schools. But, there are a few ways in which you can still keep your child in the same school, and just to give you a heads up, it's not going to be easy at all. However, don't lose hope just yet.
Intra-District School Transfers
Same School Boundaries, Same School District
One of the most crucial deciding factors is the location of your new house. You need to know the boundaries of your child's school as well as the boundaries of the school district. If you're moving to a new location within the school district's boundaries, your child won't have to change their schools. In this case, you'd only have to change the residential address with the school.
In most cases, the school makes this process easy for you by sending a simple notice. This notice entails the student's basic information like their name, grade, age, parents' contact information, both old and new addresses, along with proof of the new address. With a simple update like this, your children can continue studying in the same school with no issues.
Different School Boundaries, Same School District
If you move to a location outside the school boundaries, but within the same school district, keeping your child in the same school can be tough. In general, your child's current school will let them complete their schooling until the end of the academic year. But post that, you'd have to move over to the school that your new home falls under.
When you move to a new school zone within the district, you'd have to admit your child to the new school that they have been allotted. But in some cases, to retain your child in their old school, you can ask the new school for an intra-district transfer. Whereby, your child will still study in the same old school, but will be "transferred back" from the new school that they were allotted to.
This will also only happen based on the school and school district, and also certain factors like whether the old, original school has the capacity to retain your student. And, it'll also happen provided your child has good scores, is well-behaved, and the transportation responsibility is taken care of by the parents. Under all these circumstances, the old school might just let your child stay in the same school and complete their education.
Inter-District School Transfers
If you want to keep your child in the same school after moving to a new school district, it's not going to be easy. Things get a bit more complicated in this scenario and make the arrangement a bit tougher to get through. Once again, when you've moved, you'd be paying your property taxes whereby the new school district will be funded. The school you wish for your child to continue studying in then doesn't get its required funding. But, with the help of an inter-district transfer, you can get your child transferred to the old school.
Under the inter-district transfer, the new school district will have to transfer the money collected from you via property taxes to the old school where you wish your child to continue their schooling. Once you've sent your application, you'd also have to appear in front of the school board and place your argument. If all of this goes well and the school board agrees, your funds will be transferred and your child will be able to continue getting an education from the old school itself.
The second option that you could go for is paying your child's tuition fee in the old school to let them continue their education there. This tuition fee is an additional fee apart from the property taxes you pay to the new school district. Even in this situation, you'd have to appear before the school board and place your argument. It's a complicated process, but it works and your child gets to continue their education in the same school. It also happens to be a more expensive solution, so calculate your funds before you opt for it.
Most school districts are a bit more willing to let your teenager continue studying in the same school if they're in their last few years in high school. Good grades, behavior, and overall performance of your child will also be taken into consideration before the school board takes any decision.
Regardless of which of the two options you choose to opt for, you'd have to go through a lot of paperwork. This includes a copy of the inter-district request form, copies of your child's transcripts, report cards, discipline, and attendance records, etc. As mentioned earlier, your child's performance is also taken into consideration here.
If the board notices any inconsistencies after the transfer, the transfer will be revoked and your child will have to start schooling in a new school district itself. So, make sure your child maintains the standards that are set during this transfer process.
In most cases, the trail of paperwork for two different school districts is different. If you don't have all the right paperwork, the transfer might not get approved or in some cases, it'll stay pending for a long time. So make sure you enquire about all of the details with the Superintendent's Office in your child's old school district as well as the new one and get your paperwork set for the application.
See Also: Tips to Make Moving With Kids Stress-free
What Happens If I Just Don't Say Anything About The Move To My Child's School?
Not telling your child's school about a change in the address may seem like a great loophole in this case, but we'd suggest against it. Firstly, the school requires you to submit your address from within the school district to mail you your child's documents. In some cases, they even ask for your utility bill to prove your district residence. In such cases, you might get caught and can be charged with attempting to defraud the school district.
If this happens, you'd face severe punishment, fines, jail time, or all of those. Besides, your child's admissions may be investigated, suspended, and also canceled in some cases. So, going the legal way and getting a transfer is the most logical and sensible thing to do in such scenarios.
What About Kids With IEPs?
Individualized Education Programs (IEPs) are created for students with disabilities and special needs by the school district. There's no special consideration for students with IEPs and the possibility of the IEP being carried to a new school district is very slim. Just like any other student, students with IEPs have the same set of challenges and exemptions when they have to change schools.
Generally, a student with IEPs is allowed to attend the new school with their IEPs remaining the same for the term of 30 to 60 days. If the student has changed schools but is in the same school district, they'd be allowed to continue with their IEPs. But if they've changed the school district, the district will reevaluate the IEP and decide if they wish to make any changes pr to keep them the same.
If there are any changes made to your child's IEPs, you can dispute those changes. The school district is entitled to provide you with a Prior Written Notice (PWN) that informs you of any changes that are being made along with the valid reasons for the same. If you disagree with anything in the PWN, you can take it up with the school district.
The school district will then dissolve any changes in the IEPs until the dispute has been resolved. They cannot implement the changes, nor can they enact any new ones until they've resolved the dispute with you. If you do decide to go ahead with the dispute, it's always a good deal to do it amicably, and we would also suggest you keep in contact with an attorney just in case.
What About Charter Schools?
Typically, if your child is studying in a charter school, you don't have to worry about having to change schools. Most charter schools don't have pre-decided school boundaries and you won't have to switch your child's school at all. Additionally, most charter schools give preference to returning students and don't really care about where they live. This will help your child stay in the same school despite moving to a new district.
This is not the same for chartered schools across the country. In some states, charter schools have a preference based on your location. If you move away from the school, you may have to look for a new school for your child. So, before you make any final decisions on moving, make sure you understand your state's guidelines for charter schools.
A Tip For Changing Schools
One tip that you could use is that you can apply for an intradistrict school transfer even when you move to a new school district. This helps when you don't like the school that your child has been assigned to in the new school district. Apply for an intradistrict school transfer to a school that you like better.
The school you'd want your child to get transferred to needs to be in the new school district itself. In this case, your child won't be staying in the same old school, but you'd get your child admitted to a new school of your preference. It just gives you a bit of liberty to choose a better school for your child.
Summing Up
As a concerned parent, you'd have different reasons as to why you wouldn't want your child to change schools after moving. But, you need to consider the amount of pressure your child would also have to go through to follow up with the lengthy procedures and paperwork as well. Moving can be hard as it is and you don't want them to go under more pressure with the school change either.
Make sure your child is on board with the idea of not moving schools. If you get a heads up from them, you can go ahead and start applying for transfers and follow up with it all.
FAQs On How Can I Keep My Child In The Same School If I Move
What Happens If I Get Caught Using A Fake Address?
If you get caught using a fake address, firstly, you'd be charged with trying to defraud the government. Then, you'd also face severe punishment and be fined or even jailed depending on the severity of your case. These are some strong repercussions that you may want to try and avoid.
Do Schools Ask For A Proof Of Address?
Yes, schools ask for proof of address. Schools ask for proof of address right at the time of admission when you fill out the forms. In some cases, they ask for a copy of your utility bill to add as an attachment of proof for the same. If you fail to provide these details during the admission process, your child doesn't stand a chance to be eligible for admission.
Is It Easier To Keep Your Child In The Same Charter School After Moving?
Charter schools are much more easygoing and don't have school boundaries as such. So even if you move school districts, your child can still continue studying in the same charter school. Of course, ensure you know your state's laws about charter schools, and your school's rules too. In some cases, if you move too far away, you'll need to change your child's school.
Enter your information
Almost done!
Enter your information to view your quote.
Your information is safe with us. By using this service, you agree to receive email communications solely regarding your relocation process