Moving To Oregon – Relocation Guide for 2022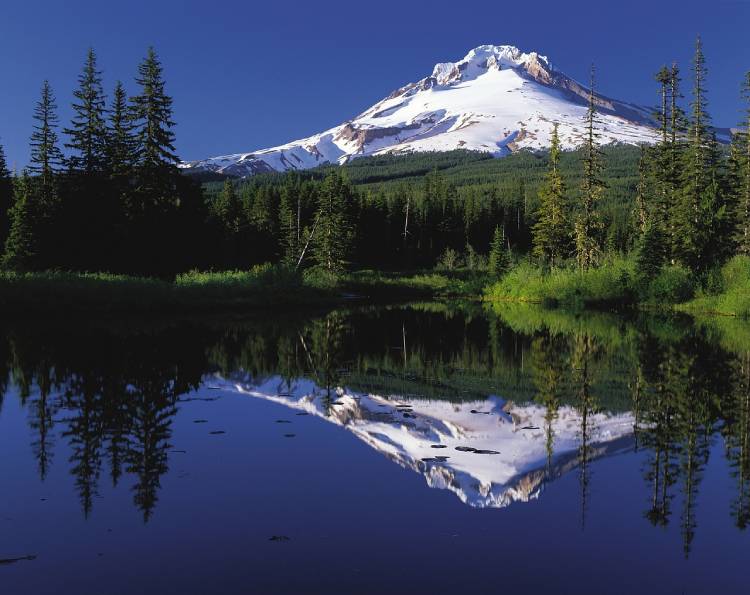 Oregon is situated on the west coast of the USA surrounded by Nevada, California, Idaho, and Washington. The state of Oregon is one of the most sought-after states to live in the US. There's a lot that the Beaver State has to offer to people who are looking for a fresh change of pace and living space. From rich history and natural wonders to some delicious food and natural beauty all around the cities, Oregon has quickly become the second fastest-growing state in the country.
But wait! Before you decide on moving to Oregon, there is a long list of essential factors that you need to understand. You need a comprehensive guide that will enable you to know everything about Oregon that you must before you make up your mind. There are obviously certain pros and cons to every state. Considering all the positives and negatives is important for you to make a final decision. Let us dive deep into all the important aspects of living in Oregon.
Pros And Cons Of Living In Oregon
Pros
There is no sales tax in the state! The price you see on the products is the precise price that you pay for it.
Oregon is easily among the best states for ample outdoor activities. It will be heaven for you if you're an outdoor enthusiast. Go kayaking, cycling, windsurfing, or camping, the world is your oyster here!
The weather in Oregon is one of the best in the country. It rains heavily in the state, but at the same time, the people of Oregon also enjoy their sunny days outside. It's a good combination of the two.
Oregon is one of the fastest-growing states in the country, making its economy a pretty stable one. It has been growing consistently and has ample opportunities for people.
Cons
The cost of living in Oregon is considered one of the highest-ranking in the country. The average cost of living is higher than the national average.
It rains a lot in Oregon. Some areas receive about 42 inches of rain a year while some places receive about 50 inches. If you love rain, you would not mind living in the state.
The state is prone to earthquakes just like its neighboring states. This makes it a bit of a risky state to live in.
The taxes are high in Oregon, making it one of the top states to leavy high personal income taxes in the country. The personal income tax rate in Oregon ranges from 5.5% to 9.99%.
The cost of living in Oregon is quite expensive when compared to some of the other states. You'll have to make sure to look for well paying jobs before you move.
Weather And Natural Disasters In Oregon
The different geographical variations allow Oregon to have varied climatic changes in different regions of Oregon. The coastal areas in Oregon have temperatures that are modulated by the coastal area. The central and eastern areas of Oregon have much more fluctuating weather all year long. The winters in the region are dry, wet, and cold. The average temperature during winters reaches a high of 46°F and a low of 33°F.
Summers in Oregon are dry, warm, and humid. The temperatures during this time reach about 80°F high and 50°F low. Besides, there is rainfall throughout the year in some cities of Oregon. Portland is a city that enjoys both rainfall of about 42 inches and sunshine for about 155 days each year. The western regions of Oregon experience about 42.8 inches of rainfall a year while some of the eastern cities experience about 38.6 inches of rainfall on average.
Additionally, Oregon is prone to a few natural calamities like earthquakes, floods, landslides, wildfires, tsunamis, wildfires, and even tornadoes and hurricanes. Even though the chances of tornadoes and hurricanes are slim, they're possible. You need to be mindful of these factors before you make the move towards Oregon.
Cost Of Living In Oregon
Let's just put it out there: Oregon isn't cheap. In fact, the cost of living in the Beaver State is about 30% higher than the national average. On an average, a family in Oregon spends the most on basic necessities like housing, food, healthcare, transportation, childcare, etc. all of the expenditure amounts up to an average of $7,771 a month. These expenses vary on the requirements and personal needs of each family.
The factors that affect these prices are the city one lives in, the number of family members, the income of each family, personal needs, etc. Portland, Oregon City, and Eugene are some of the more expensive cities to live in while Baker City, Pendleton, and Umatilla are some of the cities that are affordable to live in. The average cost of living in Oregon is listed in the table below for your knowledge.
| | | |
| --- | --- | --- |
| Cost Of Living | Oregon | United States |
| Overall | 113.1 | 100 |
| Grocery | 100.4 | 100 |
| Health | 80 | 100 |
| Housing | 148.9 | 100 |
| Utilities | 81 | 100 |
Considering 100 is the US average, you'll see that it's evident that expenses in Oregon are quite high, especially when it comes to housing.
Housing Market In Oregon
One of the essential factors to consider when moving to Oregon is to look at the housing market. You don't want to move to a place where renting or owning a house costs you big money that will not be feasible in the long run. In some cities of Oregon, buying is more feasible as compared to renting a house.
Here's a quick comparison between the median home values in Oregon and the US to give you a perspective if you're planning on buying a house in Oregon:
| | | |
| --- | --- | --- |
| | Oregon | US |
| Median Home Value | $438,100 | $291,700 |
Cities like Portland, on the other hand, have a close range of renting and buying a property.
The rent control legislation allows the rent cap to increase every year. The cost of renting and buying changes according to the city you want to locate in. The following table will help you understand the average price of living in some cities of Oregon.
| | | |
| --- | --- | --- |
| Apartment Size | Monthly Average Rent | US Average Monthly Rent |
| Studio apartment | $1,109 | $950 |
| 1 Bedroom Home | $1,184 | $1,050 |
| 2 Bedroom Home | $1,359 | $1,278 |
| 3 Bedroom Home | $1,921 | $1,680 |
| 4 Bedroom Home | $2,274 | $1,950 |
The housing rates in Oregon are higher than the national average. If you plan on moving to Oregon, you need to consider the rent that you will be paying each month. Unless you have a good-paying job, moving to Oregon is not a feasible long term plan. So ensure you consider all these aspects.
Tax Rates In Oregon
The tax rates in Oregon vary depending on the kind of taxes you pay. The rate of sales tax is null as the state does not impose any sales taxes. Hurray! The price on the products is the only price you pay for, without having additional sales taxes applied to it. The property tax in Oregon is decent and counts as one of the lowest in the country. The property tax rate in Oregon is as low as 1.04%
The government justifies these taxes by imposing heavy taxes on personal incomes. The state imposes heavy income tax on the people of Oregon. The income tax of Oregon ranges between 5% to 9.99%. It allows the people who earn a good amount to pay heavy income tax.
Crime Rate In Oregon
The crime rate of a state plays an important part in ensuring that you and your family are safe in the city you live in. Even when there are neighborhoods where people live peacefully together and coexist, some areas have a high crime rate.
Oregon is famously known for its hipster style, coastlines, and gorgeous open fields but it is also known for its high crime rates. Speaking of violent crimes in Oregon, NeighborhoodScout estimates a rate of 2.84 victims per 1,000 residents (as opposed to the US average of 4).
It's property crimes that Oregon has to deal with the most. At a rate of 27.31 victims per 1,000 residents in the Beaver State, it's higher than the US average of 21.
The cities that have a higher crime rate, and the ones you must try to avoid are, Lincoln City, Medford, Portland, Warrenton, and Ontario. All these are smaller cities but have a higher property and violent crimes rates.
Economy
Oregon has a very strong and fast-growing economy in the United States. It also has a very strong job market for people in the business sector. Many people who have been on the lookout for jobs have been moving to Oregon in the past decade for its fast-growing job market. Oregon ranks 5th among the states for its strong job market and job opportunities. The state has witnessed immense economic growth in the past decade. Look at the table below to get a glimpse of what's in store for you here!
| | | |
| --- | --- | --- |
| | Oregon | US Average |
| Average Household Income | $68,813 | $57,652 |
| Job Growth | -4.7% | -6.2% |
| Median Family Income | $75,772 | $70,850 |
| Unemployment Rate | 6.1% | 6.0% |
The major employers in the state are Nike, Precision Castparts Corp, The State of Oregon, American Steel LLC, etc. Many people looking out for jobs in sectors like engineering and architecture, healthcare, management, and high technology have ample job opportunities.
Education
When it comes to education in Oregon, you'll have it covered as it's a state that provides quality education to students. Oregon has several schools, colleges, and universities that provide a wide range of courses to its students. If you have a family, you can definitely move to Oregon as they offer quality education for kids of all ages. From private schools, international schools to public schools, and private, public, and community colleges and universities, Oregon is home to some of the best educational organizations. The following are some of the education institutes in Oregon that you can consider enrolling your child in.
Elementary Schools
Cedar Mill Elementary School, Portland
Oregon Trail Elementary School, Clackamas
Pleasant Hill Elementary School, Pleasant Hill
King Elementary School, Oregon City
Mulino Elementary School, Mulino
Redland Elementary School, Oregon City
High Schools
Oregon City High School, Oregon City
West Linn High School, West Linn
Sunset High School, Portland
South Eugene High School, Eugene
Oregon City Service Learning Academy, Oregon City
Mountainside High School, Beaverton
Universities And Colleges
University of Oregon College of Education, Eugene
Linfield University, McMinnville
University of Portland, Portland
Oregon State University-Cascades, Bend
Lewis and Clark College, Portland
Warner Pacific University, Portland
See Also: What Salary Do You Need to Live in Portland, OR?
Places To Visit In Oregon
There are a lot of touristy places scattered all over the state that you can visit with your family and friends when you move to Oregon. A few of those places are listed below:
1. Amusement Parks
High Adventure Life for Zip Lines, Enchanted Forest, Family Fun Centre in Willamette Valley are some of the most visited amusement parks in Oregon that you can visit with your children for some fun family time.
2. Art Galleries and Studios
Oregon is also known for the celebration of art, culture, and music and this is seen in the multiple art galleries and studios. McKenzie River Chainsaw & Arts Festival, Portland Art Museum, Willamette Art Center, etc. are some of the very well-known art galleries in Oregon.
3. The Great Outdoors
Oregon is well known for its outdoor adventure activities like river rafting, rock climbing, skating, surfing, etc. Some places to enjoy these outdoor sports are, Painted Hills, Lost lake, Fort Rock, Hole In The Ground, etc.
4. Food In Oregon
One of the best ways to explore and completely enjoy your time in Oregon is to enjoy its local cuisine. New Seasons Market, Phillips Candies, Pelican Pub & Brewery, Otis Café, are some of the most authentic restaurants that you must visit.
To conclude, all of these are some of the crucial factors that you must take into consideration if you want to really move to Oregon. The tax rates and cost of living can be some factors that might affect your decision-making, but you need to ensure that you weigh all your options carefully. The weather, job opportunities, growing economy, quality education are some essential factors that can help you finalize your decision making on moving to Oregon.
Also Read: Moving From California To Oregon
Places To Live In Oregon
When moving to Oregon, you'll have to find a city to settle in. It can be challenging to narrow down your choices and find the perfect city for you and your family. Each city is unique and has its own charm that pulls you towards the city. The following are some of the cities that you can consider settling in when moving to Oregon.
1. Portland
Portland is known as the City of Roses that welcomes anyone who is quirky and is in love with art. It's a city that is best known for its beautiful natural views, bike culture, a celebration of art, and its neighborhoods. Portland is the city for people looking for jobs as the job market in the city is extremely strong. Besides, the downtown area has neighborhoods that offer affordable living options.
Population: 2,174,000
Median Home Value: $536,900
Annual Median Household Income: $53,230
Monthly Median Rent: $1,420
2. Eugene
Eugene is the ideal city to settle in if you're someone who loves adventures and nature. The city has ample spots for leisure as well as outdoor adventures that you can enjoy. It's also in close proximity to a lot of touristy spots where you can drive to on weekends with friends or family. Besides the natural beauty and outdoor sports, Eugene is also an ideal place for students who want to pursue higher education and get started with their jobs. The University of Oregon is one of the highly popular universities in the city.
Population: 168,302
Median Home Value: $408,700
Annual Median Household Income: $49,029
Monthly Median Rent: $1,216
3. Salem
Salem is the capital city of Oregon and has an abundance of agricultural produce. It's the city to settle in after your retirement to live a peaceful life close to nature. There are ample farmers' markets all over the city to get fresh and organic produce of fruits and vegetables. Downtown Salem has ample parks and fun activities that you can engage in. The city also celebrates art each year with its annual Art Fair Festival.
Population: 169,259
Median Home Value: $354,500
Annual Median Household Income: $55,920
Monthly Median Rent: $1,296
4. Bend
Bend is one of the cities in Oregon with the sunniest days. It's one city with friendly neighborhoods, good educational institutes, and ample job opportunities. Have a family? Move to Bend, Oregon. The city is affordable to live in and also has good colleges, universities, and schools for children's education. Additionally, Bend is a city that attracts a lot of tourist attractions for its multiple national monuments spread all over the city.
Population: 93,917
Median Home Value: 634,200
Annual Median Household Income: $71,806
Monthly Median Rent: $1,116
FAQs
Is Moving To Oregon A Good Idea?
Oregon is a highly rich state with ample job opportunities, heavy rainfall, a beautiful coastline, great tax benefits, expensive living conditions, and much more. It's one of the most eco-friendly states that has ample options for you to explore outdoor adventures as well. The whole of the state is a pleasant place to live in, especially if you have strongly considered all the factors and see for yourself if Oregon is what you are looking for.
What Are The Negatives Of Living In Oregon?
Living or moving to a new state comes with both positives and negatives. Oregon is a state that has heavy rainfalls, heavy personal income taxes, and even a higher cost of living. These are some aspects that play a huge role in deciding whether or not the state will be the ideal for you to move to.
Is Oregon Expensive To Live In?
Oregon is a beautiful state with stunning natural serine. However, the cost of living is a bit higher than the national average making it one of the few places that are expensive to live in. If you have a good job to ensure you can cover all the taxes and living expenses, you can definitely consider moving to Oregon.
Also See: List of Affordable Moving Companies to Move to Oregon
Enter your information
Almost done!
Enter your information to view your quote.
Your information is safe with us. By using this service, you agree to receive email communications solely regarding your relocation process