What Salary Do You Need to Live in Portland, OR?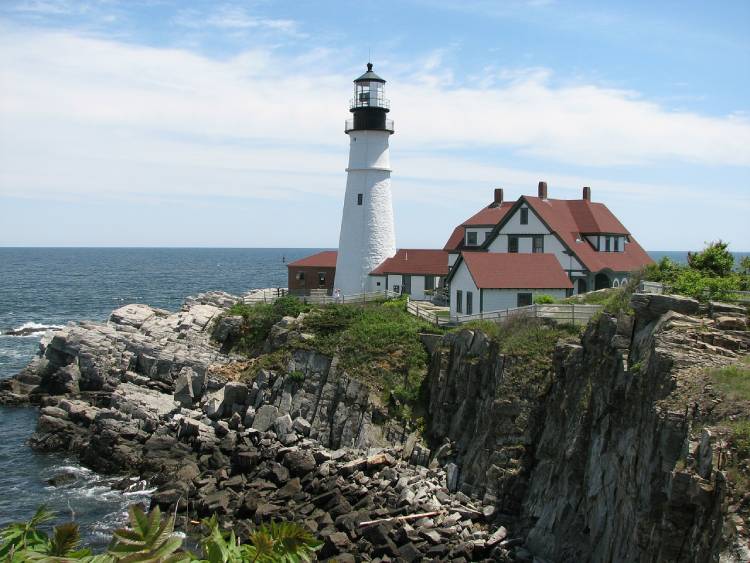 Portland is the largest city in the state of Oregon and the county seat of Multnomah County. It is situated in the Willamette Valley region of the Pacific Northwest, at the confluence of the Willamette and Columbia rivers. Portland is well known for its arts and culture, outdoor recreation, and thriving food scene. Portland, Oregon, is also recognized for its liveability and environmental responsibility.
It has been named one of the world's most environmentally friendly cities. The city is home to several iconic landmarks, including the Portlandia statue and the Shanghai Tunnels. Portland, Oregon, has plenty of opportunities for those looking to start their career or relocate. Let's see what salary you need to live in Portland.
Where Does Your Salary Go Living in Portland?
You should consider many expenses when thinking about how much money you need to live in Portland, Oregon. The cost of housing is one of the most important factors. Along with housing, you'll need to factor in the cost of food, transportation, healthcare, and other essentials. Finally, miscellaneous costs, such as entertainment and personal care items, round out the average person's budget. Given the city's relatively high cost of living, the typical Portland resident finds it difficult to make ends meet.
See Also: Moving To Portland – Relocation Guide for 2022
Costs of Real Estate
In recent years, the cost of real estate in Portland has been rising as the city has become increasingly popular with home buyers. The typical price of a property in Portland is $600,254, while rent is $1,726.
According to a recent study, home prices in Portland have gone up by 76% higher than the national average. Between March 2020 and March 2021, Portland house prices increased by 11.84 percent. Between March 2021 and March 2022, home values rose by 19.8 percent. Price growth has nearly doubled within a year. While this may be good news for sellers, it can be a real challenge for buyers, especially those already stretched thin by the high cost of living in the city. Fortunately, buyers can do a few things to ease the burden:
They can look for properties outside of the city limits.
They can try to negotiate with sellers on the price.
They can investigate government programs that assist first-time homebuyers.
By taking these steps, buyers can increase their chances of finding an affordable property in Portland.
Cost of Transportation in Portland
The TriMet system is a public transportation system that serves the city of Portland, Oregon. It includes buses, light rail, and streetcars. The system began operation in 1969 and has been expanding steadily ever since. Today, the TriMet system is one of the most comprehensive and efficient public transportation systems in the United States. It carries over 100 million passengers per year and provides service to nearly every city corner. The TriMet system is an essential part of life in Portland and plays a vital role in making the city a livable and sustainable place.
Fares for children are $2.50 for two and a half hours on any TriMet public transportation method or $5 per day. Tickets may be purchased at machines in MAX stations and the TriMed office in Pioneer Courthouse Square. The Hop card or the Hop app may be used instead. Cards can be purchased at TriMet offices, supermarkets, and convenience shops.
If you want to drive by yourself, you'll need to account for the cost of gasoline and parking. According to Payscale, the average price of gasoline in Portland is $2.78 per gallon. Overall, transportation costs are 6% higher than the national average.
Taxes
Taxes are one of the most important revenue sources for cities, and Portland is no exception. The city imposes various taxes, including property taxes, sales taxes, and income taxes. The combined 2022 sales tax rate in Portland, Oregon, is 6%. This is the sum of state, county and city sales tax rates. When it comes to property taxes, Portland is comparable to the rest of the country. The effective property tax rate in Portland is 1.04 percent, comparable to the national average of 1.07 percent. However, different tax rates may differ significantly depending on where you reside.
These taxes help to fund essential services like public safety and infrastructure. In addition, taxes help level the playing field between businesses by ensuring that everyone pays their fair share. As a result, taxes are an essential part of city funding, and Portland relies heavily on them to provide vital services to its residents.
Cost of Utilities
Portland is well known for its green infrastructure, extending to its utilities. The city has been a leader in sustainable practices for years, and that commitment shows in its utility providers. Portland residents can be confident that their utilities are environmentally friendly and reliable, from electricity to water.
The city has its water and electric utility companies, which provide high-quality service at a reasonable price. In addition, the city's trash and recycling services are among the most efficient in the nation.
Even the cost of utilities in Portland is relatively low compared to other cities. Utility rates in Portland are 22% less expensive than the national average.
The average monthly cost of utilities in Portland is $188, lower than the national average. When you factor in the city's green infrastructure and commitment to sustainability, it's easy to see why Portland is such a livable and affordable city.
See Also: The Average Cost of a Moving Company
Healthcare in Portland
Healthcare is a vital service that everyone should have access to. In Portland, several different healthcare providers offer a variety of services. For example, some hospitals provide:
Emergency care.
Primary care clinics that offer general medical services.
Specialty clinics that focus on specific conditions.
There are also a number of support services available, such as mental health counseling and substance abuse treatment. In addition, several community resources can help connect people to the services they need. As a result, Portland is a city with a healthcare system that is responsive to the needs of its residents.
Healthcare is such a cost that it can cause large difficulties for people if you are not careful.
Healthcare spending in Portland is 7% above the national average. The average monthly cost of healthcare in Portland is $467, more significant than the national average. 
See Also: Best Moving Companies In Portland OR
Childcare Costs in Portland
Portland is a great place to raise a family. There are plenty of activities for kids of all ages, and the city is known for its excellent schools.
However, finding quality childcare can be a challenge. Living in Portland is high, and many families can't afford to pay for full-time care. In Portland, OR, a child care provider's typical hourly wage is $16.29. You may anticipate paying between $12.75 and $24 for an hourly rate.
Fortunately, several resources are available to help parents find affordable child care. The state of Oregon offers a Child Care Subsidy Program, which helps low-income families with the cost of child care. In addition, the city of Portland has several child care resources and referral centers that can help connect families with providers in their area. With a little effort, it's possible to find quality child care in Portland at an affordable price.
Food Costs
Food is another necessary expense, and the cost of food in Portland is relatively high. Food costs in Portland are approximately 15% higher than the national average. The typical monthly food expenditure in Portland is $372.35, greater than the national average of $341.40.
However, there are several ways to save money on food in Portland. For example, many grocery stores offer discounts for customers who use their store loyalty cards. In addition, there are a number of farmers' markets and food co-ops in Portland that offer fresh, local produce at a fraction of the cost of grocery store prices. With a little planning, it's possible to eat healthily and save money on food in Portland.
Miscellaneous Costs in Portland
Although Portland is known for being a relatively affordable city, a few miscellaneous costs can add up. For example, entertainment and personal care items tend to be slightly more expensive than in other cities. In addition, eating out and drinking at bars can also put a dent in your budget. A night out at a bar or restaurant can easily cost $35 or more. Movie tickets are around $13.5, and a yoga class can be $20.
However, there are plenty of ways to enjoy Portland on a tight budget. Many free or low-cost events, activities, and discounts are often available for students and seniors. It is possible to have a great time in Portland without breaking the bank with a little planning.
Understanding the Job Market in Portland
The job market in Portland is competitive, but there are opportunities for those willing to look for them. The key is to have a clear idea of what you want to do and be persistent in your job search. It's also important to keep your resume and cover letter up-to-date and to be prepared to talk about your skills and experience in an interview. Several online resources can help you find jobs in Portland, networking events, and career fairs. With a little effort, you should be able to find a job that meets your needs in Portland.
Many top employers in the city provide plenty of opportunities for skilled workers in various industries. Some of them are:
Intel
NIKE Inc.
US Bank
Precision Castparts Corp.
Wells Fargo
Daimler Trucks
The Standard
Adidas
Columbia Sportswear, Co.
The Boeing, Co.
How Much Should You Earn to Live Comfortably Well In Portland?
To live comfortably well in Portland, you should earn at least $60,000 per year. This figure is based on several factors, including the cost of housing, food, transportation, and other essentials. It also assumes that you are not paying any debts or other obligations. Of course, your actual living expenses may be higher or lower depending on your lifestyle and spending habits.
However, if you can live comfortably well on an annual salary of $60,000, you will be in good financial shape.
The minimum wage in Portland will rise from the current state-mandated rate of $12.15 to $13 (increasing annually until it reaches $15.00 in 2024).
Conclusion
If you are moving to Portland, it is important to research the cost of living in advance. Portland is a relatively affordable city to live in. To live comfortably in Portland, you will need to earn at least $60,000 per year. It's critical to remember that you'll need a job that will cover all of these expenses or help you earn that much salary. With a little bit of planning, you can live a comfortable life in Portland. Thanks for Reading!
Frequently Asked Questions
What is the cost of living index in Portland?
The cost of living index in Portland is 130.8
What is the minimum wage in Portland?
The minimum wage in Portland is $12-13 per hour.
What is the poverty wage in Portland?
The poverty wage for a single adult without dependents is $6.19 per hour. If only a single adult is working, the required hourly pay for two adults with one kid is $10.56. For two adults with two children, it's $6.37 if they're both working.
How much should you earn to live comfortably well in Portland?
To live comfortably well in Portland, you should earn an annual salary of at least $60,000.
What is the Crime Rate in Portland?
The crime rate in Portland is 54.58 per 1,000 residents.
What is the Sales Tax Rate in Portland?
The sales tax rate in Portland is 6%.
What is the Income Tax Rate in Portland?
The income tax rate in Portland ranges from 5% to 9.90%, depending on your income.
What are the popular neighborhoods in Portland?
There are many popular neighborhoods in Portland, including the Pearl District, Downtown, Nob Hill, and Alberta Arts District.
Enter your information
Almost done!
Enter your information to view your quote.
Your information is safe with us. By using this service, you agree to receive email communications solely regarding your relocation process