Moving from Chicago to Cincinnati – A Detailed Guide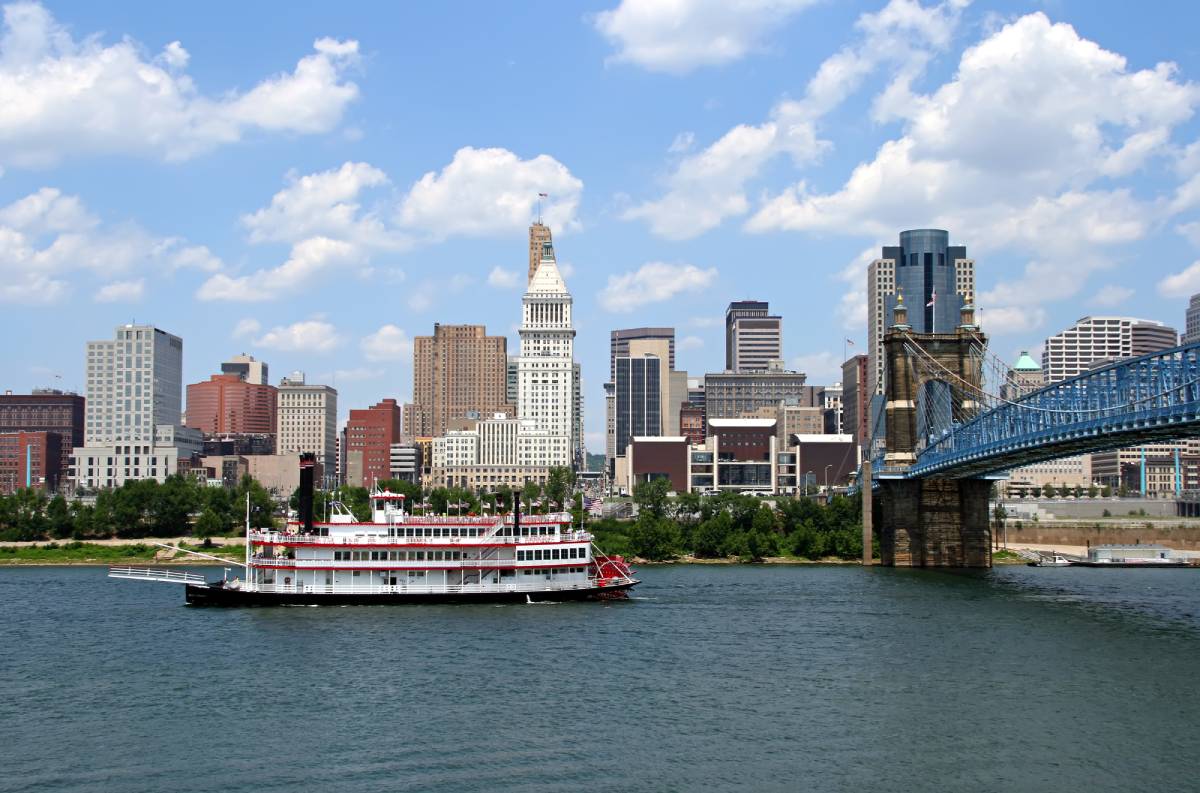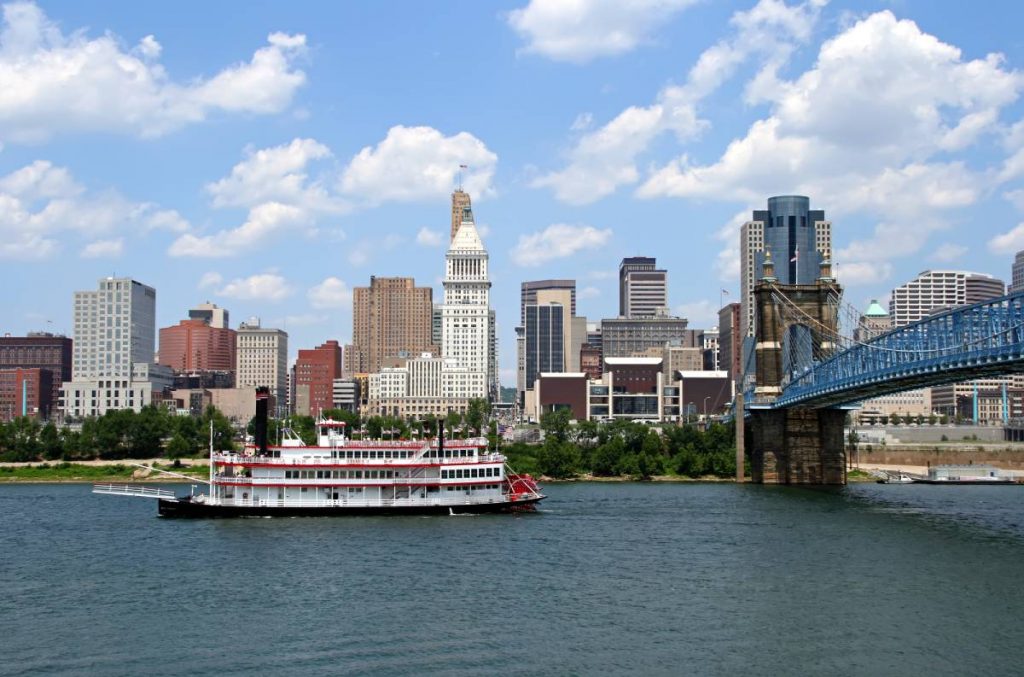 Moving to Cincinnati would be moving to two states at the same time. Cincinnati is a city located in two states, Ohio and Kentucky. Cincy, as it is famously known, offers you great housing, a thriving job market, rich architecture, and is a cultural hub of southern Ohio and northern Kentucky. Moving from Chicago to a diverse city like Cincinnati could be a very big change for you.
Cincinnati is an unfamiliar place for you and fairly different from a big metropolitan city like Chicago. You should dive deeper into the city and get to know how it would be different or similar to Chicago before you make any final calls. To help you get to know more about life in the city and what it has to offer you, we have listed down a brief guide to moving from Chicago to Cincinnati.
Weather
The weather in Cincinnati and Chicago is quite different from one another but you get to experience all seasons in both the cities. The weather in Cincinnati is borderline and can be compared to a humid subtropical climate.
The summers are humid, balmy, and hot. The average temperature in the summers in Cincinnati is anywhere between 70°F and 84°F. During the month of July, which is the hottest month of the year, the temperature rises to an average of 86°F. The summers in Chicago are also very similar minus the humidity. It is windy and summers are mild considering its location.
If you are used to the extreme winters of Chicago, Cincinnati winters might be a bit mild for you. Chicago has extremely snowy winters with low temperatures. The winters in Cincinnati, on the other hand, are cold with a little bit of snow. The average temperature during this time reaches the lower 30°s, and the temperature is around 22°F on average in January.
Cost Of Living
The cost of living is one of the most important criteria that determines the affordability of the city. If you're sure about making a move from Chicago to Cincinnati, you should know that it is a much more affordable city.
The lower cost of living in Cincinnati is one of its greatest assets. When compared to Chicago, Cincinnati has a lower cost of living on average in all aspects including the housing market, taxes, and utilities. According to Payscale.com, the cost of living in Cincinnati is 8% lower than the national average. Comparatively, Chicago is much higher at 23%! Let us have a look at all of these separately for a better understanding.
Buying A House
You would be happy to know that the real estate market in Cincinnati is much more affordable and less competitive when compared to that of Chicago. But, the catch here is that the prices are rising with great speed. The demand for houses in Cincinnati is on the rise which has increased its real estate market value over the past few years.
To give you a comparison between the median house values in Chicago and Cincinnati, we have listed down a table with the help of Zillow.
| | | |
| --- | --- | --- |
| | Cincinnati | Chicago |
| Median Home Value | $217,100 | $310,710 |
Renting A House
Renting in Cincinnati is much more affordable than buying a house is. The city has affordable rental prices on houses and apartments, and the rent in Cincinnati is pleasantly cheap when compared to the higher prices in Chicago. You will find all kinds of apartments to live in Cincinnati in all parts of the city – there are small apartments and also big family homes for rent.
To give you a better look at what rent in both Cincinnati and Chicago is like, we have listed a table for your reference.
| | | | |
| --- | --- | --- | --- |
| City | 1 Bedroom | 2 Bedroom | 3 Bedroom |
| Cincinnati | $699 | $908 | $1,210 |
| Chicago | $1,125 | $1,296 | $1,639 |
Taxes
Just like almost every other expense, taxes in Cincinnati are lower than Chicago. You would be paying lower taxes in the city and it is definitely an added benefit of moving from Chicago to Cincinnati.
The income tax in Cincinnati is 1.8% and the property tax is also just 1.48%. If you compare these rates with that of Chicago, you will see a large difference. Illinois itself has a flat income tax rate of 4.95%, which is fairly higher than Cincinnati's rate. The biggest difference in tax rates between the two cities can be seen in the sales taxes. The sales tax in Cincinnati is just 6.5% which is almost half of that of Chicago, which at 10.3% is one of the highest sales taxes in the US.
Expenses
After housing, your monthly utility bills rank for the highest expenses. This includes expenses around the house, the bills, groceries, healthcare, and food expenses.
Your utility bill is something you have to pay on a monthly basis unless you want your water, electricity, and other utilities being shut off completely! Your utility bill includes water, electricity, heating, garbage disposal, and cooling, which costs you around $137 on a monthly basis in Cincinnati.
A loaf of bread in Cincinnati is $3.05 and a gallon of regular milk is $1.78. These rates are lower than the national average prices by 9%, while Chicago is 8% higher than the national average. You can go to your local grocery stores and get your grocery items for these cheap prices, saving a pretty penny compared to Chicago residents.
Talking about healthcare, Cincinnati yet again charges you at rates lower than the national average, this time by 2%. Chicago charges 1% higher than the national average. A one-time doctor's visit is $109 for you. If you need to take your pet to the vet, it will cost you $52.46 for a one-time visit.
Crime Rate
When it comes to the crime rates in both cities, Cincinnati is bad news when compared to Chicago. Both the cities have higher crime rates, but when you compare the two against each other, Cincinnati has a higher crime rate. While Cincinnati is safer than 5% of the cities in the USA, Chicago is safer than 9% of the cities.
The violent crime rate in Cincinnati is lower than in Chicago. The violent crime rate in Cincinnati is 8.83 per 1000 residents. This rate is higher than the national average of 4 but lower than Chicago's average of 9.69.
But, that is not the case when it comes to the property crime rates. The property crime rates in Cincinnati are higher than the national and Chicago's rates as well. The rate in Cincinnati is 36.7 per 1000 residents and in Chicago, it is 25.49.
Your chances of being a victim of either property or violent crime in Cincinnati is 1 in 22 people. It is one of the only few cities in Ohio with such high crime rates.
Economy And Employment Opportunities
Cincinnati has a booming economy with steady growth in the GDP and employment opportunities alike. It is nowhere close to the economic development and job opportunities in Chicago, but the city still remains the seventh-largest economy in the Midwest region of the USA. Some of the major industries in Cincinnati include social assistance, healthcare, retail, manufacturing, technology, hospitality, education, and trade. These are the same industries that also add to the economic development of the city.
The unemployment rate in the city has taken a serious turnover looking at the records of the past few years. The unemployment rate in Cincinnati is lower than the national average (3.9%) at 3.0%. The job market has also shown some improvements and provided employment opportunities for budding and skilled professionals. The average salary of a professional in Cincinnati is $67,000 which is lower than the average salary in Chicago of $73,000.
With some of the top-rated companies in the city and an increasing demand for skilled professionals, you will find plenty of job opportunities in Cincinnati. Some of the biggest employers in Cincinnati are the Cincinnati Children's Hospital Medical Center, TriHealth Inc, UC Health University of Cincinnati, Cintas, Riva Group, Chemed, The Kroger Company, St Elizabeth Healthcare, Macy's, Procter & Gamble Company, and Edwards.
Education
When it comes to education, Cincinnati is known for its impressive quality of education in the public sector. With a total of over 670 schools, 151 schools in Cincinnati are public schools that provide education to students of all ages. Both Cincinnati and Chicago have great educational opportunities available for students, especially the ones who want to pursue higher education. Both cities have some high-rated schools, colleges, and universities.
Lets us have a look at some of the best-rated schools in and around Cincinnati-
Schools
Mariemont School
Madeira School
Indian Hill School
Sycamore Junior HighSchool
Springdale Elementary School
Anderson High School
Universities And Colleges
University of Cincinnati
Xavier University
Cincinnati State Technical and Community College
Art Academy Of Cincinnati
Traffic And Transportation
The transportation system in Chicago is really great and you do not necessarily need a car to get around. While Cincinnati also has a decent enough transportation system, it doesn't compare with Chicago's and you'll need a car to go around the city. Nevertheless, its system is good enough for locals to use it throughout the year.
The Southwest Ohio Regional Transit Authority is a well-known transportation system in the city. It runs a bus network, locally called the Metro bus, and it covers almost all neighborhoods and areas across the city. The buses run every 20 minutes and cover stops every few blocks.
The Cincinnati Bell Connector is an electric car system within the city limits. It is one of the recent transportation systems in the city. There are about 5 of these electric streetcars that run in a loop route and cover a small area of the city. These cars are operational for 18 hours every day and have 18 stops in total.
So, moving from Chicago to Cincinnati will not be an easy transition when it comes to transportation. The city has only a bus system that enables you to move in and around the city, and also has a poor walk score of 42. Additionally, the traffic makes it difficult to get to places in time. The inefficient transportation system and bad traffic in Cincinnati make it cumbersome to move around the city, more so when you're coming from Chicago's efficiency. You will have to get a car if you don't want to waste time on public transportation in the city.
Places to Visit in Cincinnati
Cincinnati Union Terminal
The Cincinnati Union Terminal is one of the most visited places in the city. You will see it packed with tourists during all seasons, but it sure makes for a must-see. The Cincinnati History Museum, Duke Energy Children's Museum, and the Museum of Natural History and Science are the three museums that are located here in one arena.
Music Hall
The Music Hall in Cincinnati is one of the biggest in the city. It accommodates about 1,300 people at once and has a two-tire balcony. You can catch one of your favorite symphonies, acts, or plays in the hall when you visit.
Cincinnati Zoo
If you want to catch a glimpse of some of the most majestic and beautiful species of animals, you must visit the Cincinnati Zoo at least once. You can meet the Bengal tigers, gorillas, exotic birds, and a botanical garden as well. It is a fun experience to share with friends and family.
Also Read: Moving from Chicago to Atlanta – A Complete Guide
Best Places to Live in Cincinnati
Mount Adams
Mount Adams is one of the exclusive and compact urban-suburban neighborhoods in Cincinnati. It is one of the more expensive places to live in Cincinnati. But, most homes have a beautiful view of the Ohio River and as a result, they also come with a price tag. Living in this area is a bit unsafe as the property crime rates are high in this neighborhood. We would suggest you get some sort of security or alarm system installed in the house. For an exclusive and luxurious lifestyle, Mount Adams makes for a great neighborhood in Cincinnati.
Population: 11,100
Median Home Value: $760,540
Annual Median Household Income: $107,793
Monthly Median Rent: $1,679
Hyde Park
Hyde Park is one of the best neighborhoods to live in Cincinnati. The houses in these neighborhoods are affordable and it is a great place to raise a family. There are ample parks and playgrounds to accommodate families with children. They also have some great schools for children like the Hyde Park School and the Walnut Hills High School. More than 55% of the locals in this area are homeowners as the houses in this area are quite affordable. The community in Hyde Park is very close-knit and welcoming.
Population: 14,188
Median Home Value: $400,250
Annual Median Household Income: $93,450
Monthly Median Rent: $1,677
Mount Lookout
Mount Lookout is one of the safest neighborhoods in Cincinnati. The lifestyle of people here is very minimal, quiet, and quaint. The community here is diverse and you will be warmly welcomed. The neighborhood has everything you will need along with ample job opportunities. Most residents in this area are professionals looking for jobs and career lifts. You will find affordable homes ranging from apartments, condos, townhomes, family homes, and many other types of homes to live in.
Population: 5,880
Median Home Value: $393,387
Annual Median Household Income: $125,695
Monthly Median Rent: $1,051
Pleasant Ridge
Pleasant Ridge is an urban, upcoming, and diverse community in Cincinnati. It is also among the safest places to live in Cincinnati and famous among families with children, students and professionals alike. The area has some best-rated schools in the city, great recreational options, amazing outdoors, and friendly neighbors. This neighborhood has the amenities of a big town with small town feels which gives you the best of both worlds.
Population: 12,493
Median Home Value: $329,864
Annual Median Household Income: $65,058
Monthly Median Rent: $1,275
Summing Up
Moving from one big city to another may seem like a small change. Experiencing the difference in the overall lifestyle in both Chicago and Cincinnati will be an eye-opening experience for you. Chicago is a city with a great lifestyle, job opportunities, recreational activities, schools, and neighborhoods. Leaving such a city might seem a bit overwhelming, but Cincinnati offers you just the same.
Cincinnati is a city that will make you realize you can enjoy the big city opportunities with a small-town feel. You will get to experience all of the outdoor activities, get job opportunities, educational expertise, places to see and explore, and much more in Cincinnati. If these are some of the things that you do not want to let go of, moving from Chicago to Cincinnati might actually really work for you.
Also Read: Moving from Chicago to Nashville – A Complete Guide
FAQs on Moving from Chicago To Cincinnati
What Should I Know Before Moving To Cincinnati?
Cincinnati is a beautiful city with a booming economy and low cost of living. You will enjoy the food and culture of the city along with the beautiful recreational activities that you can partake in.
How Big Is Chicago Compared to Cincinnati?
Chicago is a big metropolitan city while Cincinnati is a mid-sized city. If you compare the two, Chicago is twice as large compared to Cincinnati. It is bigger in terms of population, land area and water area as well.
Why Is Cincinnati A Good Place To Live?
Cincinnati is a great city with ample opportunities that enable you to learn, earn and grow. It has a strong job market, growing economy, low cost of living and much more. But it also has high crime rates and bad traffic during the peak hours. So it would depend on you to decide if the city is a good place to live in or not.
Enter your information
Almost done!
Enter your information to view your quote.
Your information is safe with us. By using this service, you agree to receive email communications solely regarding your relocation process