Moving to San Diego – A Relocation Guide for 2022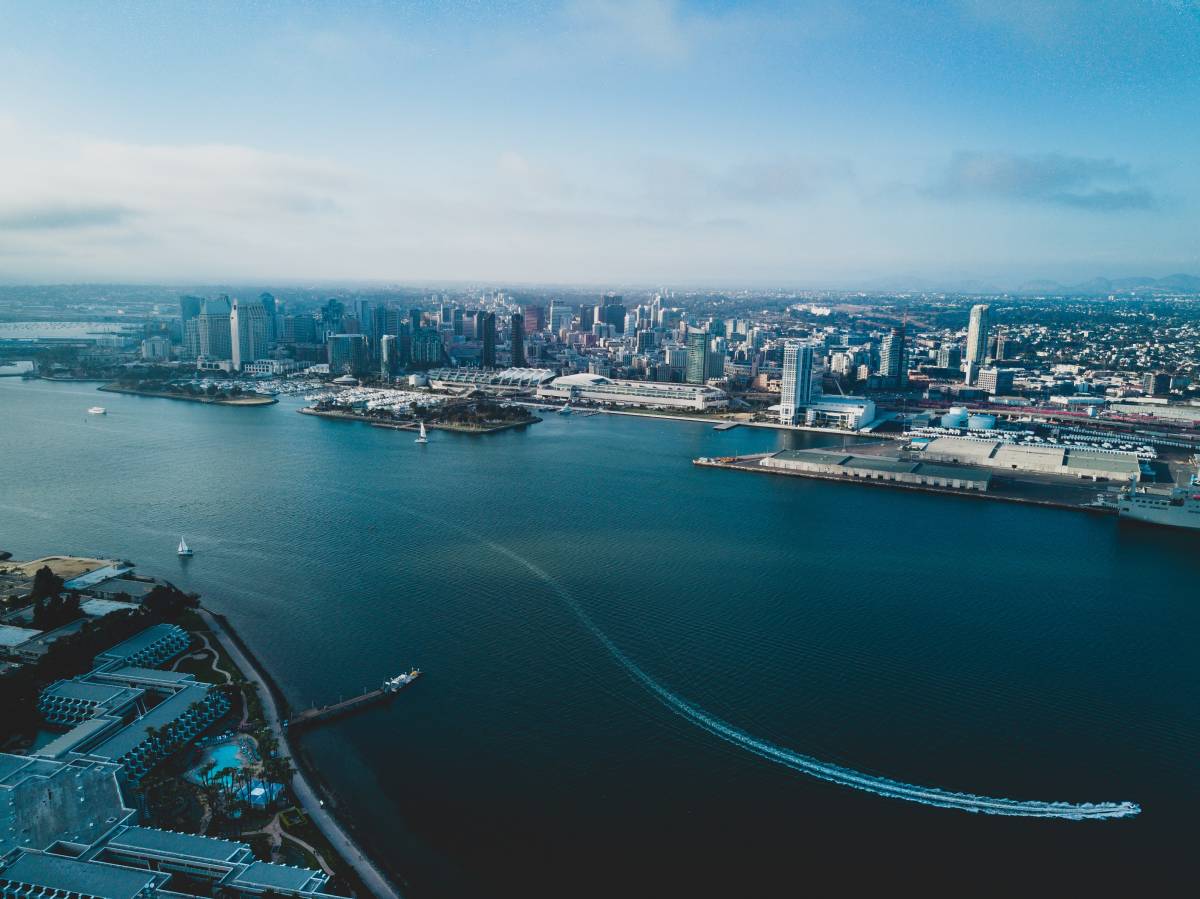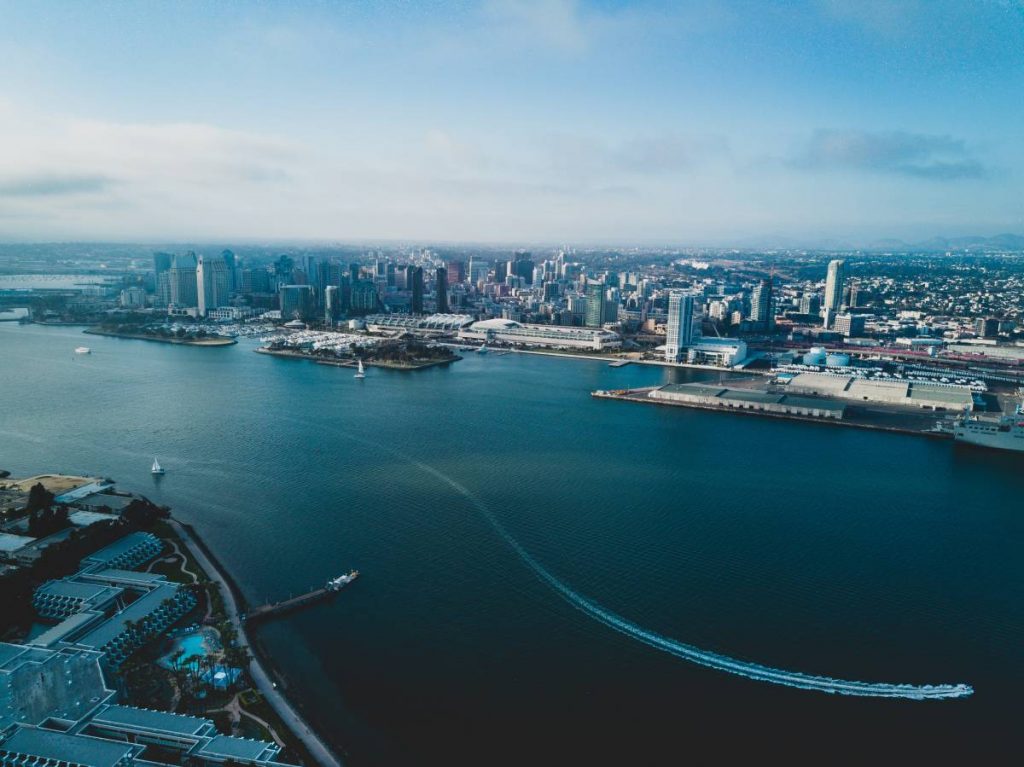 Things to know if you are planning to move to San Diego
"America's Finest City", as it has been popularly nicknamed, San Diego has seen a lot of new entrants from all over the country, in the prospects of getting a good job, studying in one of the many universities or simply settling down in this beautiful city. With pleasant weather all year round, how could anyone deny living in San Diego is fun, relaxing, and exciting all at once? Known to be one of the fastest-growing cities in the United States, San Diego attracts a median age group of 35, keeping the city young and trendy. Sure, this Californian city is not the cheapest one in the bunch, but with all the beaches, outdoor activities, and job market, you are probably set for life if you can earn a decent income here. Still, moving here might take some time to get used to, and you should prepare in advance.
Cost of living in San Diego
You will find that living in San Diego is more expensive than in other cities in the United States. But it is still cheaper to live in San Diego than Los Angeles or San Francisco. Compared to the national average cost of living, San Diego is 44% higher, with the cost of housing about 136% higher. But if you can afford it, the ocean view and urban lifestyle would be well worth the investment. The average rent in San Diego for a one-bedroom apartment is about $1589 per month. If you are looking at a 2-bedroom apartment, you will have to pay $2106 per month.
Also Read: How Much Does It Cost to Move Out Of San Diego?
Best neighborhoods in San Diego
The good thing about San Diego is that it has such a wide variety of neighborhoods. So no matter your budget and preferences, it is more than likely that you will find a place where you feel you are at home. Here are the best neighborhoods in San Diego, which you can consider moving to.
Carlsbad: Carlsbad lies 35 miles north of San Diego and is an excellent pick for people who want to stay away from the noisy hustle-bustle of city life. There is a beach community, perfect for beach lovers, and ample choices for food and drinks. The schooling system is highly recommended, with a very walkable village area. And if you want to do something fun with the kids over the weekend, you're in luck because Carlsbad also houses the Legoland California Theme Park as well as the Tamarack Surf Beach.
La Jolla: If you are looking for something on the posher side, you can look at housing in La Jolla. With incredible study options, delicious food, and gorgeous beaches, La Jolla is a popular choice for students and adults alike who seek out trendy neighborhoods to live in. About 14 miles north of downtown San Diego, the beach town of La Jolla is where you will find the University of California, San Diego.
Mission Hills: While Mission Hills also lands in the upscale housing category in San Diego, it does offer something extra for your penny. Sitting to the east of Old Town San Diego, this historic neighborhood is worth a walkthrough, even if you are not interested in living here. The architectural styles used in this neighborhood are stunning, with influences like Craftsman, Prairie School, and Spanish Colonial Revival.
Oceanside: About 38 miles north of San Diego, Oceanside is one of the significant military hubs of California. So you can expect a lot of families of the military living here, including the Marines. It has a robust fine dining scene and falls on the Pacific Surfliner Amtrak line. So you can easily get on the ePacific Surfliner and head to Oceanside to explore this beautiful beachfront town.
Hillcrest: Hillcrest is one of the cooler, hipper neighborhoods to live in. Not only is it close to Balboa Park, but it is also the home to the LGBTQIA+ community, hosting many events on the regular. Residents also like this neighborhood for the laid-back vibe it offers, alongside delicious ethnic cuisine restaurants, the Hillcrest farmer's market, and well-reputed bars.
Gaslamp Quarter: Gaslamp Quarter is a popular neighborhood, especially for young adults, university students, and tourists. Thanks to its vibrant nightlife, bars, and restaurants, people throng to this, one of San Diego's oldest neighborhoods.
Working in San Diego
While the job market all over the United States took a hit during the pandemic lockdowns, there has been a revival of sorts, and job opportunities are rising in San Diego. The primary industries that keep San Diego afloat and thriving include international trade, manufacturing, military, medical research and services, and, finally, tourism. San Diego generates about $9 million just from tourism. You can polish up your resume and start applying right away, even before you move to San Diego. Many companies in food and hospitality, health care, utilities, defense, and manufacturing have many positions open for the taking. If you keep looking and apply to as many openings as possible, you will likely find a high-income job that facilitates happy living in San Diego.
Also Read: Job Relocation Guide | What Salary Do You Need To Live in San Diego
Education in San Diego
If you are moving to San Diego for education or have children, you want to enroll in a school, heading towards the San Diego Unified School district, the main school district in San Diego. About 121,000 students are educated here, from preschool to high school. In the San Diego Unified School District, there are 117 elementary schools, 22 high schools, 13 alternative educational institutions, and five additional program sites, along with transitional programs for kindergarten and preschool. In addition to this, besides public education, there are over 300 private educational institutions all over the city.
The most prominent universities for higher education are San Diego State University, The University of San Diego, Ashford University, and The University of California, San Diego (one of the top-ranked universities in the United States), to name a few.
Getting around in San Diego
Living in California by default means that you may need a car to get around. While a public transportation system is in place, it is not as connected and frequent as you might expect or are used to, like in other cities. The average travel time for locals to and from their places of work is about 26 minutes. These are the transport systems that can help you get around in San Diego:
Freeways: San Diego has many freeways connecting the city to the rest of the state. The main freeway is the 5, which runs north and south, connecting to the 8, 15, and 805 freeways. The local highways are more than enough for you to zip around San Diego effortlessly in your car or hired taxi.
Amtrak: The Pacific Surfliner is one of Amtrak's major trains that run through San Diego. You could hop on to this one for a beautiful ride along the San Diego coastline and go further through Los Angeles, Santa Barbara, and San Luis Obispo.
Airport: If you need a flight out of state, you are in luck because San Diego has its premier international airport, the San Diego International Airport.
Public Transport: San Diego does have quite the public transport system, even if it is relatively laid back compared to, say, New York City. The buses and trolley system runs throughout the city and can even take you to the airport if you need it.
Fun & Recreation in San Diego
There are a plethora of activities, outdoor venues, and exciting things to experience here. So if you plan to move to San Diego, rest assured that you will not be bored. San Diego is ideal for people of all age groups and backgrounds. Here are some examples of fun and recreation that you can find in San Diego.
Beaches: San Diego's stunning beaches make for great picnics, surfing, sunbathing, swimming, and exploring. If you are into surfing and yoga, then Ocean Beach is the place for you. Lined with surf shops and yoga studios, you will be spoilt for choice. And you can bring dogs to the beach, too! If you are looking for boating and hiking, head over to Point Loma beach. Coronado Beach is a resort beach with delicious seafood restaurants lining the sandy dunes and hotels in the backdrop.
San Diego Zoo: The San Diego Zoo and Safari Park are significant attractions for children and grown-ups alike. The zoo houses over 3,700 animals and is dedicated to preserving wildlife and nature, with open-air habitats. The Safari Park in Escondido has 1,800 acres of land, housing different animal and bird species from Africa, Asia, the Americas, Europe, and Australia.
Sea World: Sea World is more than just an aquarium. Its most famous show, The Orca Encounter, is dedicated to killer whales. You also get the chance to pet dolphins and stingrays!
Balboa Park: Balboa Park is what you can spend your weekends discovering – with its many museums, breathtaking architecture, and gorgeous landscape.
Disneyland: Who hasn't heard of Disneyland? The first of Waly Disney's theme parks still have many takers for its rides and shows! 90 miles north of San Diego, you'll be in the Magic Kingdom, in Anaheim.
Conclusion
Even though moving to the west coast can be quite an adjustment financially and life-wise, when you move to San Diego, you will find that the lifestyle is ideal for some deep self-care and meditation. You get the best of both worlds – work and fun, and can even settle down here if you want to start a family.
Frequently Asked Questions about Moving to San Diego
What salary do you need to live in San Diego?
Suppose you want to live comfortably in San Diego, assuming you do not have extravagant expenditures regularly on luxury goods, expensive vacations, or gambling. In that case, a household income of about $100,000 is the average salary you would need to live in San Diego. But it should also be noted that the median household income in San Diego is about $80,000 at the moment.
Is San Diego cheaper than LA?
Even though San Diego is not one of California's cheapest places to move to, it is undoubtedly more affordable to live here versus Los Angeles. On the whole, Los Angeles is 8.2% more expensive to live in. The cost of housing alone in Los Angeles is 6.8% more expensive than in San Diego.
Also Read: Why People are Moving out of Los Angeles
Why is San Diego so cold?
The weather can be attributed to San Diego's marine climate, significantly impacted by the adjacent and very cool Pacific Ocean. Temperatures range between 55 and 65 degrees Fahrenheit. So if you are living near the ocean, it can be pretty chilly. But as you move inland, the ocean air warms up, resulting in much higher temperatures in the valley.
Where is the cheapest place to live in San Diego?
The cheapest places to live in San Diego are:
Chula Vista (median cost of buying a house is $537,000)
El Cajon (median cost of buying a house is $513,400)
Poway (median cost of buying a house is $737,400)
Gaslamp Quarter (median cost of buying a house is $502,500)
Mira Mesa (median cost of buying a house is $575,000)
Is it better to rent or buy in San Diego?
This depends on why you are moving to San Diego. If you are planning to move and settle in San Diego and not leave for the foreseeable future, then buying a house in San Diego makes for a good investment. If this isn't a permanent stop, but one among many in the foreseeable future, then it is recommended that you rent a place rather than buy it.
Also Read: Moving To Iowa – A Relocation Guide for 2022
Enter your information
Almost done!
Enter your information to view your quote.
Your information is safe with us. By using this service, you agree to receive email communications solely regarding your relocation process