Moving From Phoenix To Boise – A Detailed Guide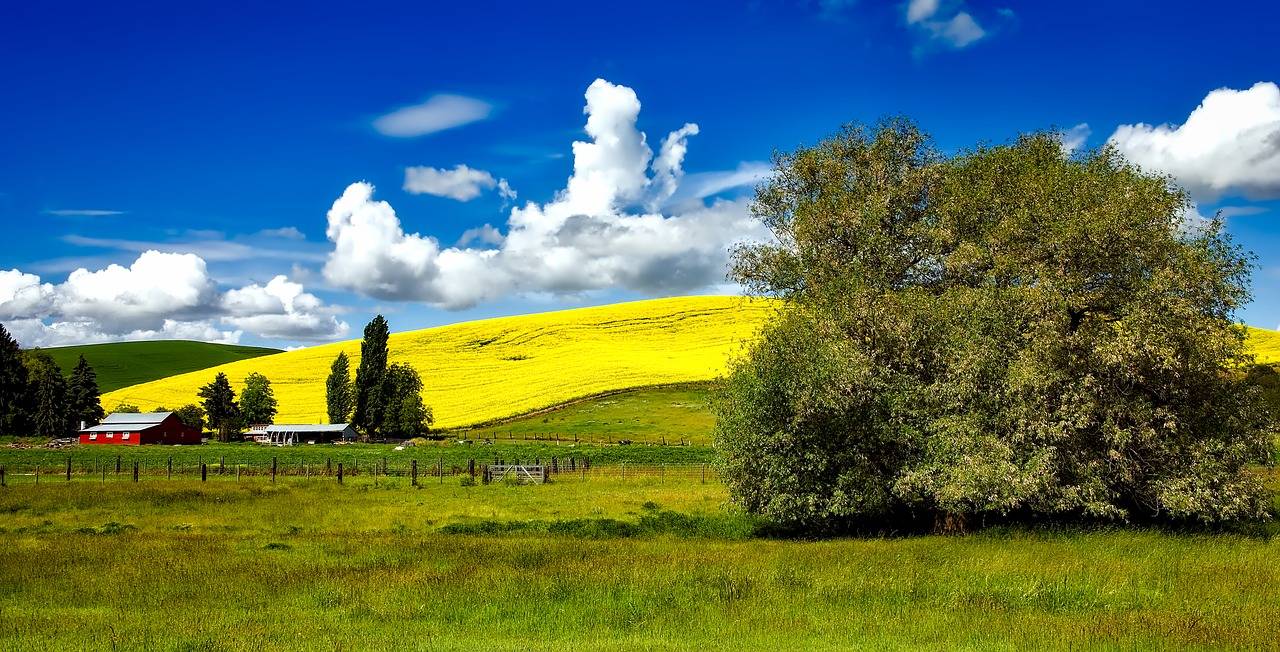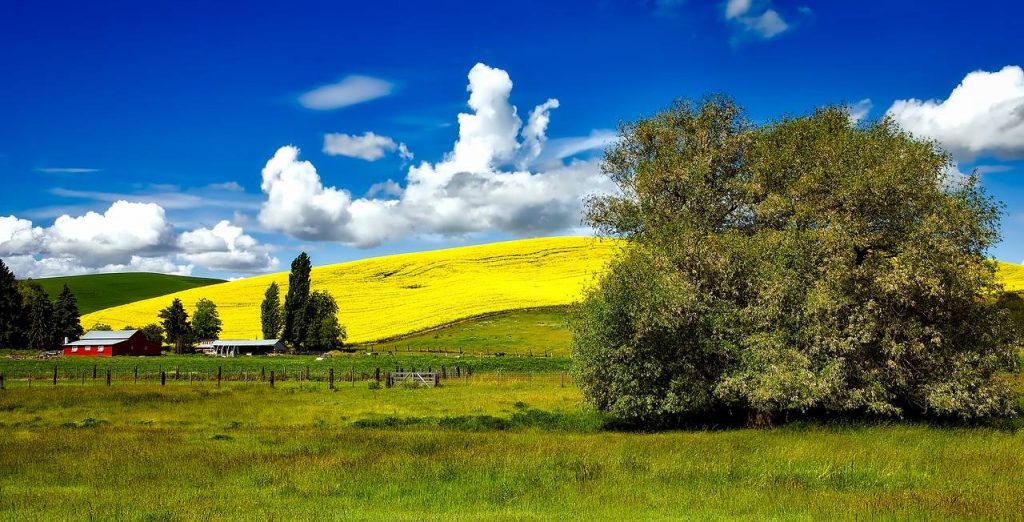 Moving to a completely different state is one of the best ways to grow spiritually and mentally. There's nothing refreshing than being introduced to new cultures that generate new experiences for you to enjoy. Apart from personal growth, you may have other reasons for moving interstate. You may want better jobs, better weather, or a better lifestyle in general. If you feel you've outgrown Phoenix and you're looking to Boise for newer and fresher experiences, then read our article to find out more about what makes moving from Phoenix to Boise such a good decision.
Some Points To Consider Before Moving From Phoenix To Boise
Weather
If you are moving to Boise to escape Phoenix's unbearable summer heat (it's Arizona, after all), you're probably making the best decision of your life (and we're not exaggerating). Summers in Boise are hot, but temperatures rarely cross 90°F. After which, you have the fall season with temperatures lying between the comfortable 40°F to 60°F zones.
You'll know what winter is truly like once you're in Boise. Snowfall in Phoenix is non-existent, whereas Boise has an annual amount of 18 inches of snow. If you always dreamed of making snow angels, then Boise can give you the chance.
However, one thing is common between both the cities: you'll receive less rain. So this is another bonus point for those who are fond of Phoenix's dry weather.
Cost Of Living
You won't find much difference in expenditure while living in Boise as groceries, utilities, and transportation is as affordable in Boise as in Phoenix. Except for the fact that real estate is 43% more expensive in Boise than in Phoenix, so it is better to analyze your financial status before purchasing a home in Boise.
Median home price in Boise – $496,900
Median home price in Phoenix – $346,100
If you cannot buy a house, you can at least rent an apartment. The average rent paid in Boise is $1,415, which is 14% cheaper than in Phoenix. Have a glance at the difference in rent rates per month between Boise and Phoenix.
| | | | |
| --- | --- | --- | --- |
| City | 1-bedroom | 2-bedroom | 3-bedroom |
| Boise, ID | $806 | $1,007 | $1,417 |
| Phoenix, AZ | $994 | $1,194 | $1,662 |
See Also: How Much Does It Cost to Move Out Of Phoenix?
Where taxes are concerned, you'll be paying much less in Boise than in Phoenix, only for the exception of income taxes. If you're amongst those in the top bracket in Boise, 7.4% of your income will be taxed as opposed to 4.2% in Phoenix. On the other hand, sales taxes in Boise stand at 6.0% as compared to 8.6% in Phoenix.
Job Market
Boise is not really the first city that comes to mind when you think about strong economies. But that doesn't mean Boise is in any way lacking in any economic activity. Its tech, manufacturing, and industrial spheres are instrumental in providing numerous job opportunities to locals and newcomers alike. So if you're moving from Phoenix to Boise for employment reasons, you're making a good choice.
Here are some of the top employers of the city that offer lucrative opportunities in various fields.
Micron Technology
St. Luke's Health System
Idaho Power
Albertsons
Fred Meyer
Where salaries are concerned, you'll earn slightly more in Boise than in Phoenix. Although it's not a stark difference, still – a slightly higher salary means more money to spend at the end of every year.
| | | |
| --- | --- | --- |
| City | Annual Median Household Income | Average Income Per Year |
| Boise | $28,958 | $49,209 |
| Phoenix | $24,057 | $46,881 |
Transportation
If you're thinking of relying on Boise's public transportation system to get around the city, think again because Boise's public transit is lacking and not at all close to what Phoenix has. Therefore, Boiseans prefer driving as it's much faster and more efficient to move around the city. Due to the city's dependence on cars, it won't come as a surprise that traffic jams are very much frequent especially during rush hours. So be prepared to return home a bit later than usual.
Downton Boise has several buses served by Valley Ride, shuttling back and forth between Ada and Canyon counties but that's about what Boise offers in terms of public transportation to its residents. Even passenger trains in this city are severely lacking as the last known rail service was Amtrak's Pioneer line, which was in 1997.
On the brighter side, you can cover pretty much most of Boise by biking depending on which part of the city you live in (preferably downtown Boise). If you want a more aesthetically pleasing view of Boise's surroundings, bike along the Boise Green Belt, which is a 15-mile stretch running through the east of Boise from Lucky Dam.
Some Notable Places Worth Visiting
Boise River Greenbelt
Barber Park
Bogus Basin Mountain Recreation Center
The Basque Museum & Cultural Center
Best Places To Live In Boise
Central Hills
Central Hills has been consistently voted as one of Boise's best neighborhoods to live in. Residents have claimed that safety and security are guaranteed if you choose to settle in any of this neighborhood's areas, all thanks to the frequent patrolling of police cars. Beyond that, access to shops, restaurants, and parks is just a stone's throw from whichever part of Central Hills you reside in. In other words, choosing to live in Central Hills means choosing a life of convenience and satisfaction. The public schools are also among the highest-ranked in the area. So you don't have to worry about your child's elementary and higher secondary education.
Population: 2,163
Median Home Value: $501,800
Monthly Median Rent: $981
Annual Median Household Income: $98,333
Southeast Boise
If you're looking for a neighborhood that's away from the hustle and bustle of everyday life, have a peep into Southeast Boise. Many have been recognizing Southeast Boise for its calm and tranquil lifestyle. You'll find serenity in its parks, shops, and restaurants as they don't really get overcrowded as many people travel to Downtown Boise for a variety of reasons. Also, this neighborhood has a variety of biking and hiking trails, theaters, and recreational spots which makes living in Southeast Boise an even more thrilling experience. Boise State University is just a few minutes away from this neighborhood as well.
Population: 42,110
Median Home Value: $292,214
Monthly Median Rent: $1,085
Annual Median Household Income: $67,105
North End
North End leans more towards the adventurous side of things. With the foothills offering a variety of amenities such as camping, skiing, and biking, feeling burnt out of work is never an option. Another interesting quality about North End Boise is that it's home to one of Idaho's historic landmarks, Hyde Park. Along its streets, you'll find people chatting with one another while children continue riding their bikes around the corners of the street. And it's these elements that contribute to making the overall atmosphere of the neighborhood warm and comfortable. Your overall experience living in Boise will be enriching!
Population: 12,890
Median Home Value: $392,443
Monthly Median Rent: $967
Annual Median Household Income: $57,679
The Cost Of Moving From Phoenix To Boise
The distance from Phoenix to Boise is approximately 931 miles. And planning a long distance move such as this requires patience and discipline. To avoid any unnecessary last-minute commotion, it's better that you start planning at least 2-3 months in advance. Create an inventory and list all the items that are required and not required. If an item hasn't been used for over a year, then that item can be termed "not required."
Carrying items that are not required not only consume a lot of space but also increases the overall cost as well. Transporting furniture is expensive, so unless a certain table or bed has a special sentimental value, it's better to sell furniture and use the profit for your move.
Also, don't settle for the first deal you find! Each moving company has its own set of prices, packages, and bundles. You'll want to research at least 2-3 moving companies to get a broader understanding of the price range and services.
Here is an approximate price range you should expect while researching for a moving company. Time and location of the move are important contributing factors that affect prices as well.
| | | | | |
| --- | --- | --- | --- | --- |
| Size Of The Move | Professional Moving Company | Moving Container Company | Freight Trailer Company | Truck Rental Company |
| 1-bedroom | $1,721 – $2,990 | $1,727 to $2,331 | $1,426 – $2,027 | $900 – $1,219 |
| 2-bedroom | $1,923 – $3,455 | $2,195 – $2,964 | $1,665 to $2,366 | $925 to $1,248 |
| 3-bedroom | $2,654 to $4,104 | $2,600 to $3,500 | $1,854 to $2,635 | $1,057 to $1,426 |
Hiring a professional moving company means it will do all the lifting, carrying, loading, unloading, packing, etc. for you. See if they provide junk removal services too. All you need to do is book them in advance and just tell the professionals what to do. But the comfort comes at a steep price.
If you're inclined towards saving up on moving expenses, consider renting a truck. It's inexpensive but is time and energy-consuming. You'll have to load and unload your stuff by yourself and you may even have to drive the truck yourself – not easy when it's a long distance move. However, this option is suitable for not only those who have a tight budget but for those who have many hands to help with the lifting and moving.
Conclusion
Moving from a city where you've spent the majority of your life to a completely new one can be heartbreaking. But when it comes to Boise, Idaho, you can be sure that its serene weather and lush surroundings will make sure you're never distanced from home. Sure, you have the cost of living to consider which is slightly higher than in Phoenix, but with the many job opportunities provided by the tech industry coupled with safe and vibrant neighborhoods, we say that moving from Phoenix to Boise is something you should definitely consider.
Also Read: 8 Best Boise ID Neighborhoods to Live In
FAQs
How Much Does It Cost To Move From Phoenix To Boise?
As said earlier, moving interstate is an expensive affair, so for moving from Phoenix to Boise, you'll pay approximately in the range of $900 to $3,000. The amount can even go as high as $4,000 if you have more things to transport or if the location is a bit remote.
How Much Money Do You Need To Live Comfortably In Boise Idaho?
To live in Boise, you would need to earn around 30k annually to live comfortably. However, if you have a child and are the sole working individual, then you would need to earn approximately 60k annually.
Is Boise Cheaper Than Phoenix?
Boise is a bit more expensive than in Phoenix, but it's not the type where you'll have to cut a lot of corners. Utilities, groceries, and transportation are affordable in Boise; only you'll have to watch out for real estate in this city. Housing in Boise is expensive due to the demand for homes caused by the influx of people moving into this city.
Also Read: Moving To Idaho | Moving to Boise – Relocation Guide
Enter your information
Almost done!
Enter your information to view your quote.
Your information is safe with us. By using this service, you agree to receive email communications solely regarding your relocation process