Moving From Buffalo To NYC – A Complete Guide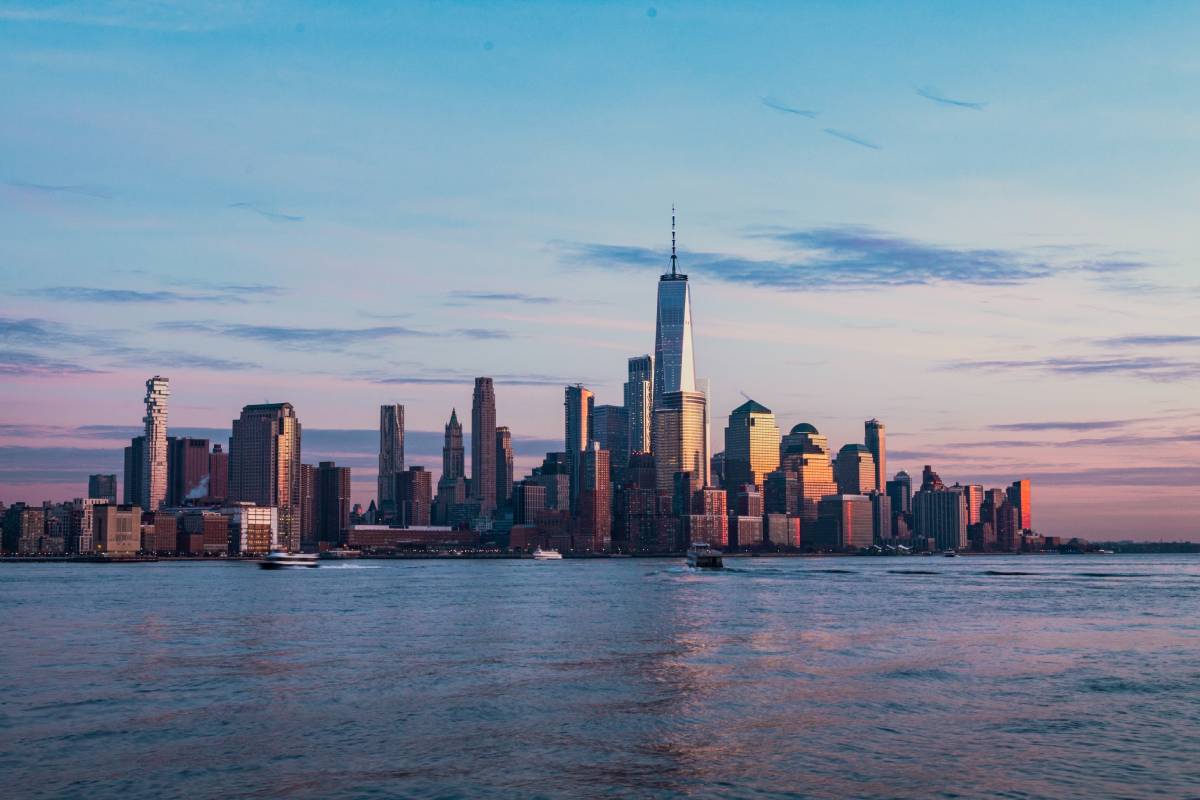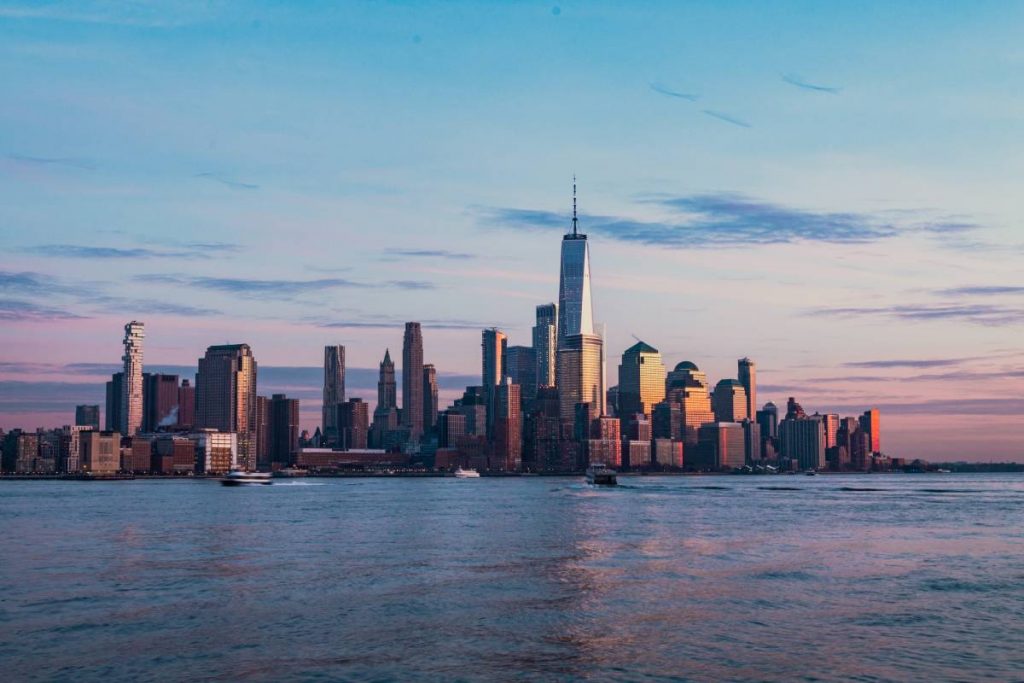 Home to the world-renowned buffalo chicken wings and the Buffalo Bisons, Buffalo is a lovely city tucked at the head of the Niagara waterfalls and located in western New York. But if you're here reading this article, then we're guessing that you already know this! You've lived in the city, made some memories, and have now decided to make some more in the 'City that Never Sleeps'–NYC!
Besides being the most populous American city and home to the glorious Big Apple, New York City is also the largest metropolitan area in the world. With its brightly lit Times Square, Broadway culture, and the Statue of Liberty, it's not so much a city as a sensation, and one you'll never want to forget.
However, as exciting as this shift might seem, a move is always more work than a wonder. You need to do your necessary packing, hire movers and think of a hundred different variables. If you want to make the leap to 'Gotham' (a name that goes back in time to before Batman), but don't know where to start, do not worry! We've essentially compiled a handbook of everything you'll need to know and consider before making the final decision of moving from Buffalo to NYC.
Weather
Buffalo summers are known to be extremely balmy and dry with long stretches of intense sunshine. Compared to this, New York City witnesses periods of warm and moist heat although the temperatures never go beyond 92°F. The city has a humid subtropical climate and witnesses plenty of rainfall too, with an average precipitation of around 47 inches per year.
Winters in the city, however, can get quite damp and chilly; for those used to the mild winters of the Buffalo region, it can take a little getting used to. December and January may sometimes witness blizzards and see steady snowfall–up to 25 inches a year. The lowest dip the temperature has seen in the region is not a whole lot below 14°F, with January being the coldest month.
Both fall and spring are spectacular to witness in the city; the most pleasant months that New York City bears witness include April to June and September to early November. So make sure to pack ample clothes for all four seasons before leaving!
Cost Of Living
The world runs on money and so do so many of our decisions. Moving is one such decision that hinges pretty heavily on the expenses and costs it would entail. In this regard, we have some not-so-pleasant news to break to you: New York City is nearly 45.4% more expensive than Buffalo. Now before you completely lose hope, you should also know New York City offers so much more than Buffalo in terms of education, nightlife, art openings, as well as the overall cultural experience.
Washington Heights, Inwood, and Harmel are a few of the more cost-friendly neighborhoods that you could choose in NYC. As with the cost of living, your average salary will also see a hike of nearly 20.5% when compared to your remuneration in C-Town. But being so close to the Big Apple definitely comes with a price to pay– literally!
Buying A House
It's no secret that buying a house in NYC will not only prove to be exorbitant but is also a difficult endeavor to embark upon. Good, cheap, hygienic housing is not impossible to find in the city, but it is going to prove to be a little bit of a struggle when compared to how easy you had it in Buffalo. The table below with data from Zillow shows you just what to expect.
| | | |
| --- | --- | --- |
| | Buffalo | New York City |
| Median Home Value | $194,109 | $737,699 |
Renting A House
If there's one thing the sitcom FRIENDS has taught us, it's that finding a cheap apartment to sublet is equivalent to hitting gold in New York City. Rental rates are high, especially considering the comfortable, relatively affordable rates that Buffalo puts forth. However, living in New York City is an experience unlike any other, and this fact might just make up the huge discrepancy in apartment rental prices in the city.
| | | | |
| --- | --- | --- | --- |
| City | 1 Bedroom | 2 Bedroom | 3 Bedroom |
| Buffalo | $675 | $800 | $989 |
| New York City | $1,748 | $1,992 | $2,513 |
Taxes
Taxes constitute a large part of your yearly budget and need strict scrutiny before making any moves. With regard to income taxes, you will not be facing that much of a difference as the income tax rate of the Big Apple is 8.9% while it is 8.8% in Buffalo. While this is higher than the national average of 7.3%, the shift would not affect your bank account positively or negatively.
Currently, the average effective property tax in New York City is 0.88%. As for sales tax, however, there is quite a significant difference between the two cities as you have to fork out nearly 10.3% in New York City while the rate is just 6.5% in the C-Town.
Expenses
If you've lived in Buffalo, chances are that you've been coddled by the lower expenses and costs of living in the city. But we ought to warn you, a shift to NYC might come as a shock to you in terms of the higher living expenses. New York City is a whopping 129% more expensive in terms of costs of living when compared to the national average. However, the cultural perks and the landscape of the city can definitely make up for this high expense rate.
Here's a breakdown of the cost of utilities in the city, with basic utilities, internet, and gas (per gallon) averaging around $165.44, $65.55, and $3.44 respectively. Utility bills alone are 25% higher than the national average, according to Payscale. Transport and commute, while widely available and accessible, will also cost you more than they did back in Buffalo, NY. One loaf of bread would cost you $4.26, a gallon of milk $2.50, and a carton of eggs $2.33.
As for healthcare, a standard doctor's visit would lead to a rough expense of nearly $127.32. If you've got a furry friend, also consider that visits to the vet are by no means cheap, as it would cost you at least $76.07 per visit.
Therefore, you would need a serious reallocation of your budgeting, especially since you're moving from Buffalo where the cost of living is around 4% lower than the national average.
Also Read: Moving From California To Oregon
Crime Rate
Regardless of if you're moving alone or with your family, a safe living environment is not a luxury, but a fundamental need. In this regard, things are in your favor, as the crime rate is considerably lower in New York City than it is in Buffalo, NY.
Currently, the Big Apple has a violent crime rate of 5.8 incidents (occurring per 1,000 residents) which is lower when compared to Buffalo's 9.43 (per 1,000 residents). Property crimes too, are lesser in incidence in New York City with 20.00 crimes (occurring per 1,000 residents) while Buffalo had a higher rate of 29.02 (per 1,000 residents).
Tribeca, Battery Park City, Nolita, Murray Hill, and Upper East Side are rated as some of the safest neighborhoods in the city. On the other hand, Vinegar Hill, Downtown Brooklyn, Midtown, and Bedford are some high crime areas with higher per capita rates of violent crime. While it is always safer to keep an eye out for such incidents–especially at night–you can rest slightly easier once you shift to the Empire City!
Economy And Employment Opportunities
One thing you absolutely don't have to worry about while shifting to New York is finding a job. New York City is the financial and commercial hub of the country, housing multiple top companies including Verizon, JPMorgan Chase, Citigroup, Goldman Sachs, Morgan Stanley, American Express, etc.
While Buffalo's GDP depends primarily on the industries of agriculture, manufacturing, automation, and banks, New York City is considered synonymous with Wall Street and Silicon Alley. In fact, NYC's 2020 GDP was an impressive $1.724 billion. The city also has a thriving advertisement sector, so if these are the fields that you're interested in, then you're bound to find plenty of amazing opportunities in the same. The table below gives you a pretty good idea of what kind of salary changes you can expect, with data from Payscale.
| | | |
| --- | --- | --- |
| | Buffalo | NYC |
| Average Income Per Year | $47,400 | $73,700 |
Other towering fields in the city include tourism, biotechnology, real estate, entertainment, and interestingly, chocolate manufacturing! In fact, New York City's chocolate manufacturing is so widespread that there's a Chocolate City in Brooklyn, dedicated to honoring this industry!
The current unemployment rate of the city is 8.8% which is higher than Buffalo's 3.3% and the national average of 6.0%. But, the job market of NYC is predicted to see a commendable increase of 30.7% in the next ten years. This means that your future prospects are about to get a lot better in the Big Apple!
Education
Every year, millions of Americans move for educational reasons. You might be a young college student looking for housing in a different city, an international student who has just reached the country, or a parent looking for the right schooling for their young ones. Educational prospects trump most things while moving for some.
If you're one of them, then you've just struck luck, because New York City is known for having an extensive and high-quality education system–both public and private! In fact, the New York City Department of Education is the largest public school system in the entire country, with more than 1,700 primary and secondary schools under it. Currently, there are nearly 120 colleges and universities of international reputation and caliber in the city, most of which have a large number of international students attending.
Lets us have a look at some of the best-rated schools and colleges in and around New York City-
Schools
Bronxville High School
Waldorf School of City Garden
E.M. Baker School
Townsend Harris High School
Brooklyn Technical High School
Queens High School for Sciences
British International School
Avenues: The World School
Universities And Colleges
City University of New York
State University of New York
Fordham University
Rockefeller University
Barnard College
Parsons School of Design
Cooper Union
New York University
New York Institute of Technology
Columbia University
Weill Cornell Medical College
Traffic And Transportation
Easy commute is up there in the list of amenities people prioritize while moving. Because it's not always possible to own a car upon shifting, it's important that the city you shift to is accessible and well-connected via public (and private) modes of transportation. Thankfully, New York City is incredibly easy to get across. Its public transportation system is not only one of the most extensive networks, but is also affordable and user-friendly too!
For frequent fliers, we've got some good news: New York has three centrally located international airports, reducing the hours spent traveling to and from the airport on every trip. The John F. Kennedy International Airport, Newark Liberty International Airport, and LaGuardia Airport have all been around forever and have bus and taxicab services available at the Arrivals!
Metropolitan Transportation Authority (MTA) is the body that runs the city's rail and bus transit system and is responsible for New York City Transit. The New York City Subway is the world's longest rail line, with stops in all the five boroughs of the city. Once you purchase your MetroCard and fill it, you have full access to all the stops that the rail and bus services include.
While the Metro is infamous for its lack of hygiene, the best benefits of this transit system are that it is well-connected, extremely cheap as well as operates 24 hours, 7 days a week! You also have Reduced Fee MetroCards and other amenities for disabled and elderly riders. Additionally, most of the public buses in the city are usable with the help of this card and operate 24/7.
The Roosevelt Island Tram takes you on the journey between East 60th Street and Second Avenue in Manhattan to Roosevelt Island. The timings are 6:00 am – 2:00 am from Sunday – Thursday and 6:00 am – 3:30 am on Fridays and Saturdays. It sometimes includes free transfers to Subway stations and bus stops.
New York is a city that is famous for its wide abundance of taxicabs. At any hour of the day, you'd see the bright yellow vehicles cruising through the streets at your service. If you don't own a car yet, you could always opt for car-sharing facilities rendered by companies like Enterprize, Zipcar, etc.
Be it for environmental or health reasons, plenty of young adults prefer biking to travel and explore the city. NYC has the CitiBike initiative which enables you to book a pass and take bikes from one stop to another. It's not only hassle-free (as you can drop it at your destination) but is also cheap and effective (as you don't have to purchase a bike for yourself). You could also rent bikes for parts of the day to check out the smaller areas of the city.
Ferries are also an interesting and offbeat mode of traversing through the city. The Staten Island Ferry and the NYI Ferry offer ride across the Hudson to the different boroughs of the state. These ferry terminals often have free/paid shuttle buses so you can reach your destination in time. While the rides are bound to be beautiful, take note that the timings are not always reliable.
Best Places To Live In New York City
NoHo
We've all heard of SoHo, but we bet you've not heard of NoHo. Just above SoHo, tucked in lower Manhattan, we have NoHo (which stands for Northern Houston). It's an extremely upper-class neighborhood that was once where the artistic and cultural elite of New York resided. It is known for its beautiful botanical gardens at Lafayette street, the extensive Astor Library, and for being the home for legendary writers and artists including William Makepeace Thackeray, Charles Dickens, Andy Warhol, Washington Irving, and more.
NoHo has a wide range of high-end cafés, boutiques, and restaurants, and is extremely pleasing to the eye. If you're looking for a deluxe neighborhood in the heart of the city, NoHo is the place for you!
Population: 3,526
Median Home Value: $2.8M
Monthly Median Rent: $6,994
Annual Median Household Income: $180,435
Hell's Kitchen
Don't let the name put you off. With a warm, comfortable atmosphere and lower crime rates, Hell's Kitchen is today a haven for retirees. While pop culture can make it seem like NYC is a city for the young, if you're looking for a calm and serene place to live out the rest of your retired life, Hell's Kitchen might be the place for you. With the close proximity to Central Park and a number of great hospitals like Mount Sinai, Hospital of Special Surgery, and Midtown Health Center, Hell's Kitchen is vibrant and accessible without being too noisy and difficult to live in!
Population: 67,870
Median Home Value: $979,000
Monthly Median Rent: $3,350
Annual Median Household Income: $101,981
Carrol Gardens
Moving with your family includes consideration of a large set of different variables altogether. However, New York City has a lot of safe and clean neighborhoods that are perfect for big and small families to begin a life in. Carrol Gardens is one such place!
As its name, Carrol Gardens is a sweet, serene place, done up with long cobbled roads and quaint buildings. It is welcoming, and also has several spots that could spice up your kid's life! It's got the Brooklyn Strategist club with board games for kids, lots of public libraries, as well as public parks like Carrol Park, DiMattina Playground, etc. It also has a wide range of public and private schools.
Population: 37,874
Median Home Value: $1,629,737
Monthly Median Rent: $4,000
Annual Median Household Income: $99,643
Morningside Heights
Located a tiny walk away from Columbia University, Morningside Heights is a picturesque little neighborhood that is both cheap as well as livable. It is a hub of primary students, with cheap commute and streets of low-end restaurant options as its main highlights. Morningside Heights is the perfect place to look for rentals if you're a student and are bound by your minimal student budget. It's also got many student-friendly services including the well-stocked Morningside Heights Library.
Population: 31,884
Median Home Value: $715,000
Monthly Median Rent: $4,083
Annual Median Household Income: $91,624
Also Read: Moving from Chicago to New York City – A Complete Guide
Cost Of Moving From Buffalo To NYC
While both these cities are located in the state of New York, they're separated by a distance of 372.7 miles. While you could always book a flight to one of the three centrally located airports in the city, your belongings will need the help of a professional packing and moving service.
Moving costs depends on a number of factors including the date of moving, the nature and number of belongings, the number of bedrooms you're moving out of/into, but on average, moving from the city of Buffalo to NYC would cost you anywhere between $2,000-$5,000. For a more specified amount, you can always contact the moving company of your choice and get your free estimate depending upon your specific zip codes.
Also Read: 9 Best NYC Neighborhoods to Live In
Summing Up
While a shift from Buffalo to NYC might seem like a budgeting task at first, we assure you that it will all be worth it by the end. In fact, the five boroughs of New York City–Manhattan, the Bronx, Queens, Brooklyn, and Staten Island–are iconic in terms of their cultural significance. Each has specialties of its own that together make the thriving epicenter of nightlife and illuminated streets of the city so vibrant and unforgettable. We hope that you do your necessary research and have a moving journey that is worth cherishing!
Also Read: Best Moving Companies in the U.S.
FAQS On Moving From Buffalo To NYC
What Is The Specialty Of New York City?
New York City is known for a wide variety of things. It is the most populated city in the country and one of the biggest metropolises in the world. It is home to Wall Street, the Big Apple, Times Square, and is also the advertising capital of the country. New York City is iconic for being such a large part of American pop culture and Hollywood and is called the 'City that Never Sleeps' for being so bustling and vibrant. From cramped alleyways to high-end expensive niche areas, NYC has something for everybody!
What Is The Distance Between Buffalo, NY, And New York City?
New York City is located at a distance of 372.7 miles from the city of Buffalo, which would entail road travel of more than 6 hours and 20 minutes. However, you could fly into one of New York's three international airports to save time and hassle.
Is Buffalo Expensive?
Buffalo is not an expensive city by any means. The standard living costs are actually 4% lower than the national average having you pay less for healthcare, commute, basic utilities, and even groceries. Compared to snazzy, expensive NYC, Buffalo is an even more inexpensive place to live in considering the former's high costs of living and skyrocketing expenses.
Also Read: 5 Best Cheap Neighborhoods to Live in NYC
Enter your information
Almost done!
Enter your information to view your quote.
Your information is safe with us. By using this service, you agree to receive email communications solely regarding your relocation process