Moving in With a Roommate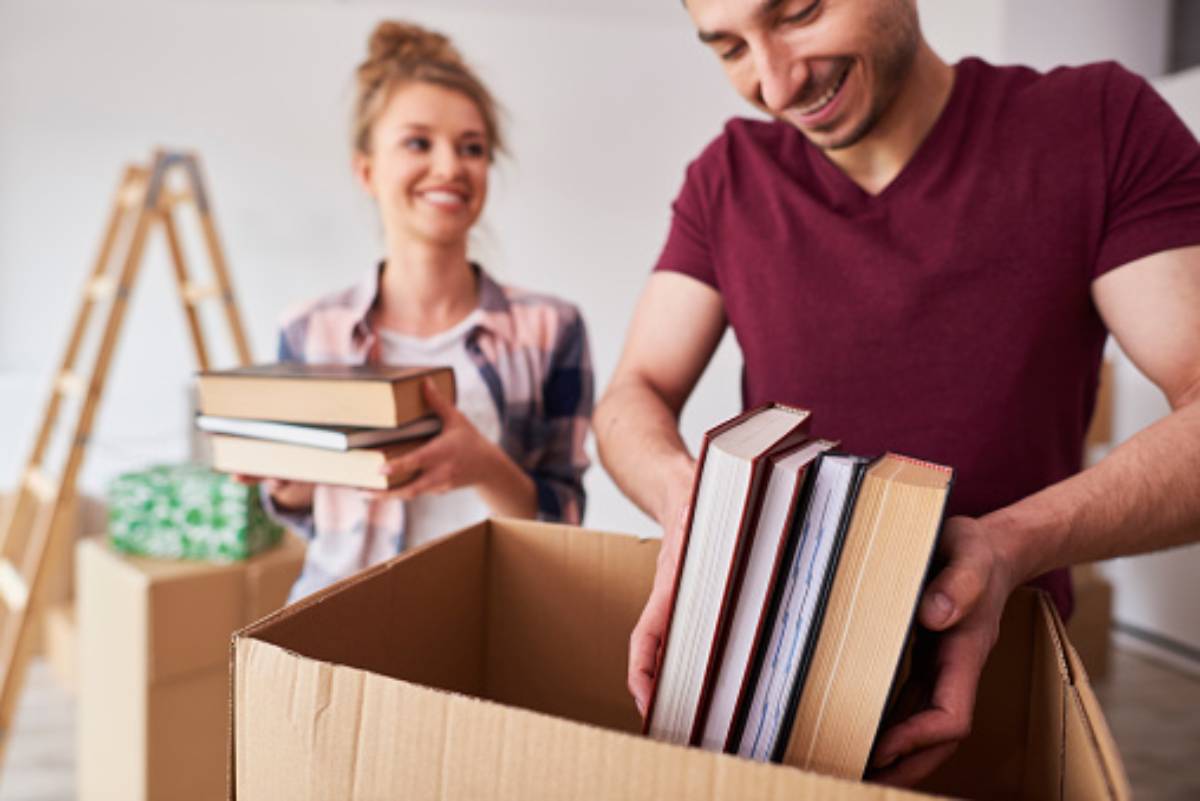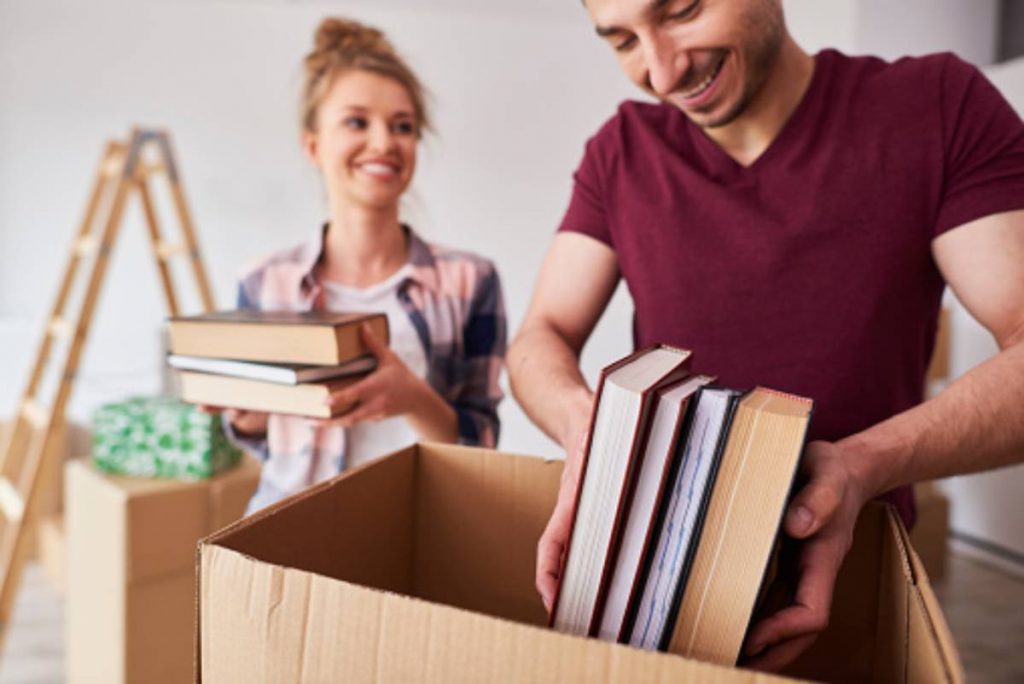 Americans are sharing houses with romantic partners, classmates, friends, friend's friend, family, or total strangers. According to the U.S. Census Bureau, sharing a home with roommates has increased from 1.7% to 6.1%. This was between 1970 to 2012 for adults between the ages of 18 to 44. More recent studies have seen the number go up to 7.4%.
Once you have finalized a suitable house or apartment, you need to consider your budget and other factors. If required, you need to start looking for the right roommate to share your home with.
How to Find a Roommate
Finding a roommate is not as easy as you think. Moving in with friends is always debatable. It is not advisable to just finalize anyone to live with, and you need to be very careful whom you choose. You will have to adjust to the habits of the person you plan to live with. Hence, it is important to know your roommate a little better and have a vetting process before you decide to let them in.
Move in with a friend
Living together with a friend as a roommate sounds very exciting. But think before you make this move, as meeting friends for a few hours every day and living with them 24 /7 are two different things. You might end up ruining your friendship. But in case you both get along regardless of your living habits, viola! You've hit the jackpot.
Place an Ad
You can put an ad to find a roommate. Place the poster in your college canteen, building foyer, or online platforms. You can mention what kind of roommate you are looking for in the ad. You can specify whether you prefer a non-smoker, non-drinker, early bird, or night owl. It is best to filter out the most common issues amongst roommates. When looking for a roommate, you need to be transparent about yourself and expect the other person to open up frankly.
Word of mouth
At times it is easier to find people through word of mouth. This way, you have a reference source and can inquire about the person in detail from the start. Many a time people end up moving with a friend's friend, cousin's friend, friend's sister, class-mates cousin, etc. Such combinations can be convenient when needed.
Moving-in process
Get to know your roommate
You can meet your future roommate in a public place to better get to know each other. You can discuss your likes, dislikes, style of living, expectations, and most importantly, rent with the to-be partner. When you meet people face to face, you can read their body language and aura, which will help you decide.
Search for a place together
If you haven't yet signed the rental contract, look for a place with a roommate. Before beginning your search, you need to identify your budget and list priorities of both negotiable and non-negotiable items. Create a small checklist for clear direction:
Number of rooms
Fully equipped/furnished
Maximum rent
Neighborhood
See Also: Tips for Moving to a New City Alone
Establishing house rules before moving in with a roommate
Whether you're tidy, messy, quiet, or a party animal, a successful roommate relationship is knowing what is expected of you and what you can expect from them. For this to work, open and honest communication is the key, and you need to be clear about what you want from the situation.
List the "non-negotiables" with your roommate and implement them. For example, if hiring a cleaning person is non-negotiable for you, then communicate this with your roommate. If your roommate can't live without music, it is important to bring it to the table at the very onset.
To avoid distress, you should establish specific ground rules for yourself and your visitors. Discuss your concerns and keep an open dialogue, taking care to avoid resentment. It is very important to discuss money matters too. Have a system of quarterly check-in with your roomie and see how well the money boat is sailing and if all the utility bills are paid on time.
Communication is key
Communication is the key to any successful relationship. Build a strong bond between you and your roomie with a proper channel for communication. Be all ears for any issue your roommate has, understand the matter well and then talk and expect the same from them. It is impossible to find someone who is flawless or agrees with you all the time. That is why it is essential to be open-minded and reach a compromise when any undue problem occurs.
Bills
Money can be the most challenging topic to discuss for some people. But it is an essential resource for your daily living and should be addressed very straightforwardly. The biggest expense is rent, and you should decide to split it according to proportion. If one of your rooms is bigger than the others, calculate amicably and come to a mutually decided figure. Agree upon the nitty-gritty from the beginning, even at the risk of sounding cheapskate. The clarity in expenses with your roomie keeps you in a good place for a longer time. Discussing other costs besides rent, hiring a cleaning person, paying utility bills, streaming channel subscriptions, and so on is also a must.
Decoration of the house
Buying new furniture and decorating the house can be very exciting with your roommate, provided you have discussed your likes and dislikes. Work out decoration plans for common areas, which are agreeable to both.
A trip to IKEA with your roomie can be fun if you know your budget well. You can buy whatever your heart desires for your room, as this comes at your expense and will not be shared by your roomie. You and your roommate should be aware of your purchases, especially in the common areas.
Discuss cleaning
Housekeeping and cleaning become a source of conflict in almost every household shared between roommates. You could be extra tidy, super clumsy, or lazy as a person, but when sharing the house with a roomie, you need to follow a certain etiquette or guideline.
You should discuss your plans about housekeeping with your roommate and agree upon them mutually. Do talk over about few common but important things like:
Will you hire a person to clean your house?
Will you clean the house yourself?
What is the definition of cleaning?
Who will clean what? Daily chores schedule for cleaning common areas like Hall, kitchen, common bathroom, balcony or patio
Schedule for Washing dishes.
Once you have communicated and signed on to keep the house in a certain way, you should abide. Cleaning need not be boring. You can make it fun by doing it together on weekends while listening to some music. You can also use this time to bond with your roommate.
See Also: Home Cleaning Services to Use When Moving
Groceries
Buying groceries can become annoying as it involves money and is a daily chore. You can either decide to keep your groceries separate or share everything and split the bill; the choice is yours. Work upon an equation on splitting the grocery bill as it can become a very tricky topic to handle. It would help if you discussed what would work best between you both. Sometimes, reaching out for a cola from the fridge and finding none after buying a whole crate some days ago can trigger an ugly fight. Be aware of your needs and eating habits of each other.
Schedules
It is great to discuss your daily schedule with each other to understand your daily habits and preferences. Each other's bedtimes, quiet hours, TV habits, etc., will be very different. One of you might go to work early, and the other might be a late riser. You may prefer downtime from 10 PM onwards, while the other might be a night owl. Regardless, talk to each other about expectations.
Visitors (Romantic or Otherwise)
You and your roommate may get along perfectly and have a great rapport. But how you handle your visitors can be a game-changer. Imagine waking up groggy while grappling for a morning cuppa and seeing a shirtless stranger walking past you.
You need to have a set of rules for visitors to your house, which are:
How often should visitors be allowed?
When do you inform me if you will have a visitor?
At what time visitors are not allowed?
Will you be having guests?
How many nights can a guest stay?
If your roommate is comfortable with guests, always let them know when your friends are coming and double-check if it's OK that they stay overnight. If your guest is doing an unexpected, last-minute visit, shoot your roommate a quick text or a call so that they are not surprised in the morning.
Parties
It is great to have a party in the house. But what if there is a party every other night with loud music and many visitors. Be very clear on party rules when you decide to stay with a roommate. You both should have a checklist on how you want to handle the party scene at your house.
Can any one of you throw a party at all?
How many parties are allowed in a month?
What should be the party ending hours?
When should you inform the roomie about the party?
Cleaning the house after the party?
Having a fun party with friends can be a great idea if you and your roommate have amicably agreed upon this. You both can have a fun time together without an unnecessary squabble.
Things you can or can't share
You are sharing the house with a roommate to cut your rental expenses mainly. Ideally, it would help if you had different shelves in the kitchen, pantry, and fridge for segregating your and your roommate's supplies. But it is most likely that you might not want to share other things like groceries, drinks, cleaning supplies, etc. In that case, inform him from the very beginning and explain your intentions clearly.
Pets
You must inform your roomie if you have a pet beforehand and check if it works for both of you. If you plan to have a pet while living in with a roommate, you need first to seek their permission. You never know; your roomie might not be a great fan of pets at home or be allergic to cats or dogs.
Have an exit plan
Well-appreciated and accepted ground rules for living in together are a key to happy roomies. You may be absolutely in tune with each other, but a situation can arise when one of you may have to leave. It is advisable to have an exit plan sketched out. For making an exit plan, you'll need to close the rental, utility bills, streaming platform subscriptions, and split the cost of any furniture and other items you may have bought together.
FAQs
How do I find a roommate?
The best way to find a roommate is by word of mouth. You can ask your friends, family, or colleagues if they know anyone who's looking for a roommate. You can also post an ad on websites like Craigslist or Roomi.
How can I make living with a roommate easier?
The best way to make living with a roommate easier is by communicating and being respectful of each other's space and belongings. You should also have a set of ground rules that you both agree on, such as quiet hours, guests, parties, etc.
What are some red flags to look for when considering a roommate?
Some red flags to look for when considering a roommate are if they're not willing to communicate or compromise, if they're always arguing with their previous roommates, or if they have a history of not paying rent on time.
What are some tips for choosing a good roommate?
Some tips for choosing a good roommate are to make sure you have similar lifestyles, to communicate openly and honestly with each other, and to meet in person before you move in together. You should also make sure you're both on the same page when it comes to things like guests, parties, and pets.
What are some tips for managing conflict with a roommate?
Some tips for managing conflict with a roommate are to communicate openly and honestly, to try to see things from their perspective, to compromise when possible, and to avoid getting into arguments about things that are not important. If you can't resolve the conflict on your own, you may need to get help from a mediator.
Enter your information
Almost done!
Enter your information to view your quote.
Your information is safe with us. By using this service, you agree to receive email communications solely regarding your relocation process