Moving From NYC To Atlanta – A Detailed Guide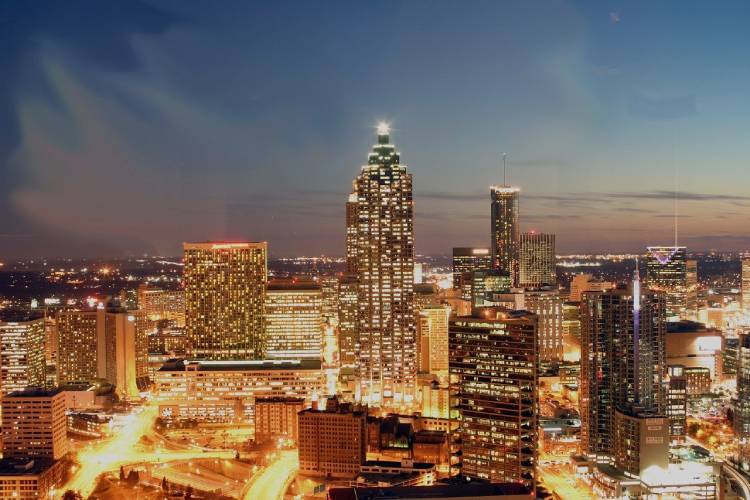 NYC is a wonderful city to live in. Its metropolitan areas have some of the country's finest transportation systems as well as they're home to a multitude of thriving companies. However, it all boils down to the cost of living. There's no point in living in a city if you can't afford it. And NYC is expensive, no doubt about it. That's why many people have been moving to Atlanta for not only its low cost of living, but also its vibrant neighborhoods, and charming culture. Also, the experience living in Atlanta is way different than in NYC.
Want to know how Atlanta gets its charm? Read our article to find out if moving from NYC to Atlanta works for you.
Some Points To Consider Before Moving From NYC To Atlanta
Weather
You'll have to do a fair bit of acclimatizing when moving from NYC to Atlanta. Summers in Atlanta can be really hot with temperatures ranging in the 67°F to 90°F zone, sometimes even crossing 100°F. But the scorching heat can be forgiven since Atlanta's winters are shorter and much milder and pleasant as opposed to New York City's unforgiving frigid temperatures. Expect temperatures between 34°F to 53° F during the peak winter season in Atlanta.
Cost Of Living
One of the key factors that help in weighing the pros and cons of a city is the cost of living. And we need to say that you'll surely be saving more bucks by living in Atlanta than in NYC. If you are looking to buy a house, real estate is a whopping 61% cheaper in Atlanta than in NYC.
Median home price in Atlanta City – $259,000
Median home price in NYC – $680,500
If you don't see buying a house in your long-term plan, you can at least rent an apartment. Rent in Atlanta is 40% cheaper than in NYC.
| | | | |
| --- | --- | --- | --- |
| City | 1-bedroom | 2-bedroom | 3-bedroom |
| Atlanta, GA | $1,079 | $1,230 | $1,522 |
| New York City, NY | $1,750 | $1,995 | $2,516 |
Where taxes are concerned, you'll be saving a bit more in Atlanta than in NYC as well. There's just a point difference between both the cities where sales taxes are concerned, so you really won't feel the bulge: NYC with a rate of 8.9% and Atlanta with a rate of 8.8%. But income tax rates in Atlanta are significantly lower than in NYC. If your income per annum is situated amongst those in the higher bracket, you'll be taxed 6.0% in Atlanta as opposed to 10.3% in NYC.
Job Market
With a GDP of $371.83 billion in 2019, it won't come as a shocker that Atlanta has been ranked as one of the strongest economies in the country. All thanks to the manufacturing, technology, and finance sectors that have created this diverse economy, resulting in the creation of many job opportunities. Here are some of the top employers of Atlanta.
The Coca-Cola Company
Delta Air Lines
UPS
Cox Enterprises
Georgia-Pacific
NCR Corporation
The Home Depot
Equifax
Twilio
Infosys
You'll earn a bit more if you live in Atlanta than in NYC although the median household income in Atlanta is less than in NYC. Also, Atlanta has a lower unemployment rate of 5.3% against New York City's rate of 11.2%. This just shows how affordable and economically diverse Atlanta is.
| | | |
| --- | --- | --- |
| City | Annual Median Household Income | Average Income Per Year |
| Atlanta, GA | $46,439 | $35,719 |
| New York City, NY | $52,737 | $32,459 |
Also Read: Moving to Georgia
Transportation
New York City's public transportation system has no bounds. The MTA or better known as MTA New York City Transit has numerous city rails and buses commuting passengers through all parts of the city. You can even get into ferries if you fancy a more scenic route between the boroughs of NYC.
However, Atlanta's public transportation system cannot be compared to the extensive public transit options of NYC, but to be fair, the public transportation system in Atlanta is still pretty decent.
Atlanta is mainly a car-dependent city, so owning a car is mandatory if you want to commute to areas inaccessible by public transit. MARTA (Metropolitan Atlanta Rapid Transit Authority) has rapid rail and bus networks running throughout the city of Atlanta and some areas surrounding it.
The rapid rail system is the main highlight of Atlanta's public transit system. With the system having four lines, you can say commuting within or outside city limits is much easier.
Red and Gold Lines: Runs north-south of the city from a southern depot at Hartsfield-Jackson Airport through Downtown and Midtown Atlanta.
Blue Line: Runs east-west from Hamilton E. Holmes to Indian Creek.
Green Line: Runs along the same line as the Blue Line, but then diverges to Bankhead station and travels up till Edgewood/Candler Park station.
Some Notable Places Worth Visiting
Atlanta Botanical Garden
Martin Luther King Jr National Historic Site
The Fox Theatre
The World of Coca-Cola
Best Places to Live in Atlanta
Summerhill
Once you step into Summerhill, you'll inevitably feel the historic feel that this neighborhood sheds. This quaint neighborhood was once home to freed slaves and Jewish immigrants after the Civil War; thus bringing out the historical element of this place. Apart from that, you have numerous schools, parks, and recreational spots in its surrounding areas. Many people have recognized the potential of this place and have begun settling in its peaceful and safe neighborhoods. You'll indeed have a serene experience living in Summerhill.
Population: 6,348
Median Home Value: $190,490
Monthly Median Rent: $859
Annual Median Household Income: $35,215
East Atlanta
If you want to know what safety and tranquility really feel like, you need to visit the east area of Atlanta. People have seen the rise of many single-family homes mushrooming in various pockets of East Atlanta, meaning the neighborhood has been consistently evolving and growing. Along with picturesque Victorian-style homes adorning the sidewalks of the area, you have a plethora of dive bars, restaurants, coffee shops, and yoga studios seeing many people. If you plan on raising a family, select East Atlanta as the streets are safe, the schools are amongst the highly ranked, and the neighborhood is vibrant and tightly knit.
Population: 11,658
Median Home Value: $262,509
Monthly Median Rent: $1,263
Annual Median Household Income: $81,029
Midtown
The essence is in the name itself — 'Midtown.' From parks to supermarkets to restaurants, these amenities are just a 5-minute walk from where you stay. Navigation around this neighborhood is the easiest since many of Atlanta's public transit services run through this area so you won't even need a car if you have to head Downtown for some work. For those who love the outdoors, Midtown's neighborhoods are filled with walking and biking trails.
Population: 26,009
Median Home Value: $398,646
Monthly Median Rent: $1,555
Annual Median Household Income: $99,662
Also Read: Moving From NYC To Houston
The Cost Of Moving From NYC To Atlanta
Atlanta and NYC are about 870 miles from each other. So it's going to be a long distance move and consequently, more gruesome and tiring. However, you can eliminate the gruesome elements if you start planning 2-3 months in advance. Have a checklist of all items and separate them into two categories: important and unimportant. By doing this, you're better organized and can either sell the unimportant items or donate them to family or friends. If you're a bit puzzled about what items can be termed as unimportant, use this as your benchmark: if an item hasn't been used for over a year, then it can be easily sold off.
Also, never settle on the first deal you find! Moving companies have special offers, bundles, and packages, especially for first-time movers. So you might want to get to researching at least 2-3 of them for a better price perspective.
Size, distance, time, and location of the place are all important factors that contribute to the pricing of the move. Here are approximate figures for you to better understand how much you will spend on this move.
| | | | | |
| --- | --- | --- | --- | --- |
| Size Of The Move | Professional Moving Company | Moving Container Company | Freight Trailer Company | Truck Rental Company |
| 1-bedroom | $1,722 to $2,989 | $1,511 – $2,042 | $1,427 to $2,028 | $890 – $1,200 |
| 2-bedroom | $1,920 – $3,450 | $1,918 – $2,590 | $1,665 – $2,365 | $916 to $1,239 |
| 3-bedroom | $2,653 – $4,103 | $2,260 – $3,050 | $1,855 to $2,635 | $1,047 to $1,415 |
There are mainly two ways you can go about the logistics of your move. You can either hire a professional moving company or rent a truck to cut down costs.
If you hire a professional moving company, you can leave all the heavy work to them including loading and unloading. Some services offer free junk removal as well for certain distances, but that is something you'll have to find out. Hiring a professional moving company can be expensive, so if you don't have a decent budget, you'll recognize the dent in your bank balance.
Renting a truck is your next viable option as it's more affordable. However, you'll have to load and unload the items yourself which can get strenuous especially if you have no company to help you with the heavy work.
Also Read: Moving From NYC To Tampa – A Complete Guide
Conclusion
The main takeaway about moving from NYC to Atlanta is the cost of living. You'll indeed be saving more than you can spend while living in Atlanta than in NYC. Apart from that, you have safe neighborhoods, a robust economy, and a serene climate to support its appealing factor. If all those points tick all the boxes in your checklist, then surely you'll surely feel moving to Atlanta is worth it.
Also Read: Moving To Atlanta – Relocation Guide
FAQs
How Much Does It Cost To Move From NYC To Atlanta City?
To move from NYC to Atlanta, prices should range from $3,505 to $5,500. The time, distance, and location of the move affect the cost as well.
How Much Money Do You Need To Live Comfortably In Atlanta City?
Assuming that you have no children and are providing only for yourself, you'll need approximately $34,442 per year. However, if you're providing for one child and yourself, then you need to earn around $65,163 to live comfortably in Atlanta.
Is Atlanta City Cheaper Than NYC?
Yes! Cheap real estate rates are the main reason why Atlanta City is 42% less expensive than New York City.
Also Read: Moving From NYC To LA | Moving From NYC To Miami – A Detailed Guide | NYC to Boulder Relocation
Enter your information
Almost done!
Enter your information to view your quote.
Your information is safe with us. By using this service, you agree to receive email communications solely regarding your relocation process