Most Walkable Cities In The US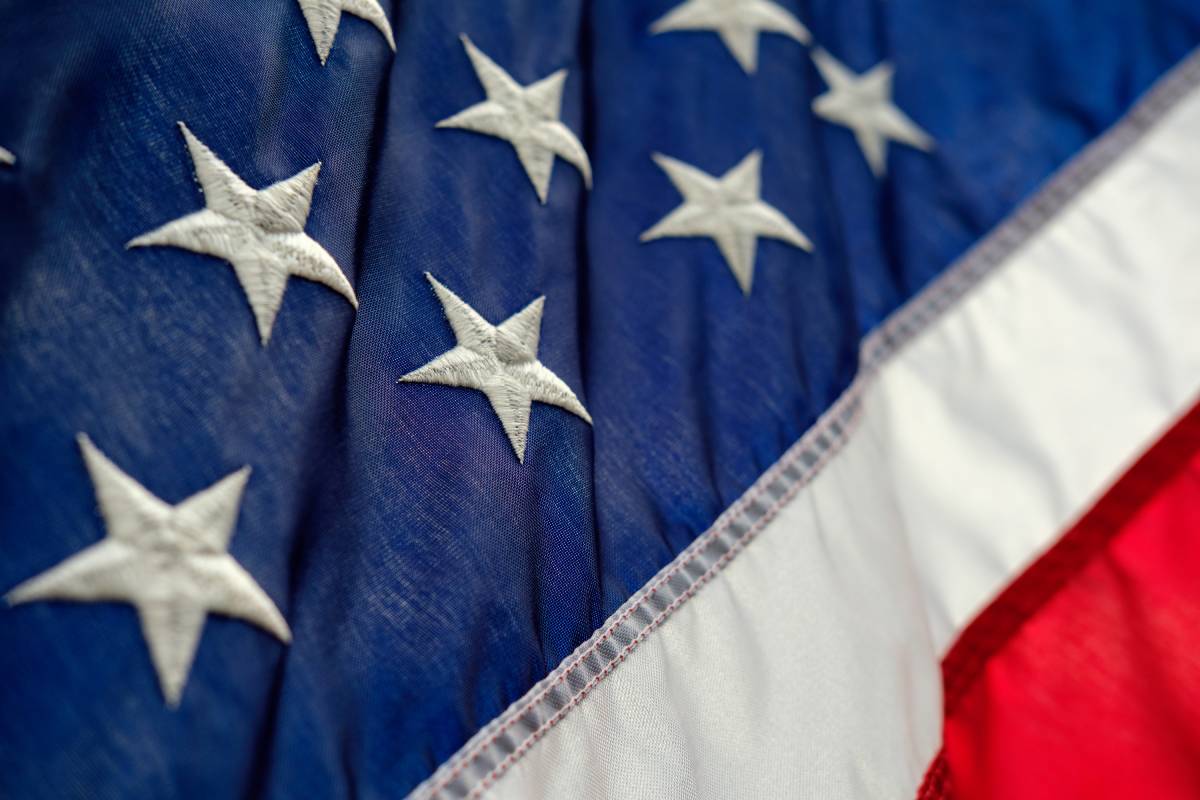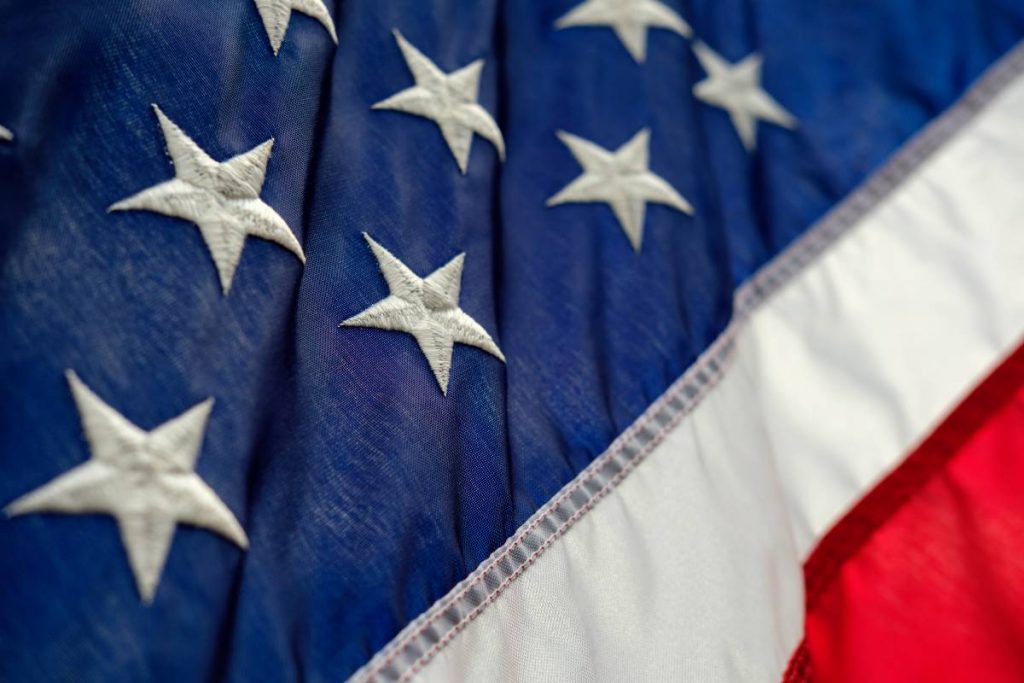 There's no disputing the many benefits of walking around, even if it's to go grocery shopping or take a stroll around the neighborhood. Taking a walk on a daily basis will not only help you stay fit but also aid in an active, dynamic lifestyle. It's also a great way to explore and get to know a city more closely since you have a better, more intimate chance of understanding the culture and the people.
If you're looking to relocate to a city where getting around by foot is convenient, America has plenty of those cities of all sizes. The following are some of the most walkable cities in the US in no particular order.
What Is Walkability?
Before we get into the cities, let's go over what constitutes walkability. Of course, the most immediate factor would be how easily you can walk around the area, and just how dependent on private transport you are. But added to this are factors like the presence (or absence) of footpaths or sidewalks, traffic and road conditions, sustainability, and safety. A walkable area generally has complete streets, a center or square, plenty of public spaces, and affordable public transportation that covers a lot of routes across the area.
Washington D.C.
Washington is a gorgeous city that is known for its rich history and culture. Surrounded by prominent historical buildings and some interesting places to explore, it is one of the top cities you can get around by walking. The cobalt-stone sidewalks around Georgetown have definitely piqued the interest of locals and tourists alike.
The city has a walk score of 98 on 100, obviously a very high score. This means that you can finish most of your errands, if not all, on foot! The transit system in the city and the walk trails along each neighborhood have largely contributed to making it a city that is easy to walk through and look around.
You can stroll to the mall, to the farmers market, or even have a stroll alongside Lincoln Memorial. The city has a plethora of spots like the Capitol, the White House, National Mall, and the Smithsonian National Zoological Park that you can easily walk to. It also has plenty of retail outlets and art galleries that you can explore.
Most Walkable Neighborhoods In Washington D.C.:
U Street
Dupont Circle
Mount Vernon Square
See Also: Moving to Washington DC – Relocation Guide for 2022
New York City, New York
New York City is known for its easy and unlimited access to public transportation. It is extremely easy to get from one part of the city to another in under a few minutes unless you're stuck in traffic. This is when easy walking access to restaurants, shopping centers, malls, grocery stores, and theaters comes in.
The close proximity of essential spots makes walking around the city very convenient. The city has an unbeatable walk score of 89.2, which makes it one of the topmost walkable cities in the country.
NYC has installed walkways all over the city, especially along the waterfront, in Manhattan, and the Central Park areas. This enables you to get on your feet and explore the city as much as you like. You also have the bike lanes and the aforementioned transportation system that adds to the walkability of the city.
Most Walkable Neighborhoods In NYC:
Oakland, California
Oakland is the not-as-popular cousin of San Francisco that locals and tourists highly prefer to explore by walking. The picturesque neighborhoods, vibrant city culture, and bustling waterfront are best experienced when explored on foot. Recently, Oakland has started working on 'slow streets' projects that enable locals to access and truly enjoy the city's most beloved local and tourist attractions on foot.
The walk score of Oakland is a stellar 100, which is not surprising as it has several of the best walkable neighborhoods such as Northgate, Civic Center, San Pablo Gateway, Chinatown, Temescal, Koreatown, Lakeside, Old City, Downtown, and Waverly. Additionally, the Reinhardt Redwood Regional Park, Jack London Square, the Grand Lake Theater, and the waterfront bars are all places in close proximity to each other and within walking distance. In just one day, you can cover all these places and enjoy the beauty of the city.
Most Walkable Neighborhoods In Oakland:
Northgate
Civic Center
San Pablo Gateway
San Francisco, California
While San Francisco is surrounded by hills, the trails and walkability of the city are that much more interesting as you get to enjoy the beautiful views from the city. The green areas of Presidio, Golden Gate Bridge, Haight Ashbury, Bay Area, and Lands End are the most enjoyed venues by residents in terms of how stroll-friendly they are.
San Francisco has a walk score of 99 and is one of the very few cities with hills that have a score this great. The hiking trails enable you to explore the city, offering you a stunning view. The route from Haight Ashbury right up to the Bay Area is a long stretch but truly one that's worth it, owing to its unforgettable view.
The city has rental bikes that you can avail of if you want a change of pace. They also have some great street food spots around Chinatown and Union Square where you can enjoy good meals once you've built up the appetite for it from all that walking!
Most Walkable Neighborhoods In San Francisco:
Tenderloin
Chinatown
Downtown/Union Square
Chicago, Illinois
Chicago has a walk score of 98 which makes it one of the most walkable cities in the country. It has walking trails along its river that are undoubtedly some of the city's most popular trails. After all, they make for a great place to walk, with a gorgeous view of the towering skyline and of the river itself.
The waterfront view on the Lakefront is an admirable place to take a walk along North Michigan Avenue, also called the Magnificent Mile. Some of the other places in Chicago known for their walkability are the Navy Pier, Ukrainian Village, and the beaches of Lake Michigan. The Windy City also offers walk tours to its tourists and the music, art, sports, culture, and food festivals of Chicago are best explored on foot.
See Also: Should You Move to a Beach Town?
Most Walkable Neighborhoods In Chicago:
Lincoln Park
West Loop
Near North Side
Honolulu, Hawaii
The gorgeous beaches, small eateries, cozy homes, and dynamic nightlife have given Honolulu quite a reputation. But there's no better way to explore and get to know the culture and people up close than on foot.
The city has a walk score of 97, which means almost all your errands can be done on foot. When walking isn't your first choice, simply opt for the efficient public transportation system to get you where you want to go. Thanks to the tropical weather, the stunning landscape can be explored anytime during the day. You'll never be disappointed by the city, what with its volcanic mountains and tropical tall trees as your backdrop. What can be better than soaking in the sun, strolling alongside the gorgeous scenic beauty of Honolulu?
Most Walkable Neighborhoods In Honolulu:
Ala Moana – Kakaako
Downtown and Mccully
Moiliili
Philadelphia, Pennsylvania
Just like Boston, Philadelphia is also a city known for its rich American history that seeps through its architecture. It is the first city to be enlisted on UNESCO's World Heritage City list. Getting on your feet and going around the city will enable you to see that Philly–as it is popularly known–is very true to the typical American city prototype that has hotdog and cheesesteak stands around every corner.
Philly has an almost perfect walk score of 99 and is a very outdoor-friendly city. You can explore all of it on foot and have a first-hand look around at the historic district, festivals, popular street food, museums, parks, public art, and green spaces.
Center City West, Doylestown, Avenue of the Arts South, Center City West, and Rittenhouse Square are popular among locals for being the most walkable neighborhoods. The Liberty Bell and Independence Hall are famous places locals and tourists explore by walking around.
Most Walkable Neighborhoods In Philadelphia:
Doylestown
Media
West Chester
Seattle, Washington
The skyscrapers of Seattle receive rain almost all year long and this city is known to have gloomy weather. Despite that, it is known for its easily accessible transportation system and well-planned neighborhoods. These reasons have made getting around the city on foot really easy for all. The city center is easily one of the best places to take a walk in Seattle as it has ample things you can explore.
Seattle has a walk score of 99 which means that it has an infrastructure that allows you to get that fresh air while traversing its wide paths and historical monuments. Most locals and even tourists like exploring Seattle on foot and soaking in the view of the majestic skyscrapers and hills as well.
The Space Needle, The Mark, Pike's Place Market, Chihuly Garden and Glass, the Museum of Pop Culture, and the Pacific Science Center are some of the best places you could explore on foot in Seattle.
Most Walkable Neighborhoods In Seattle:
Capitol Hill
Belltown
South Lake Union
See Also: Best Moving Companies In Pennsylvania
Miami, Florida
Miami is known for its gorgeous coastline, local street food, art, music, and a plethora of places to visit, all of which can be explored on foot starting from the downtown area. The street art and graffiti of Miami are world-famous and make exploring the city via walks even more interesting for locals and tourists alike.
With a fantastic walk score of 98, Miami is a paradise for walkers. The city is very accommodating not just for walkers but also for cyclists and bikers. They have walk trails in all parts of the city along with bike trails in most.
If you really want to know the life of a local in Miami and explore the culture and food a little more, then Little Havana, Wynwood-Edgewater, and Downtown Miami are some of the best neighborhoods that you should not miss out on. While you're exploring these neighborhoods, you may also take a stroll along Hialeah, Trojan Park, Semolina City, and the Palmetto I-75 Industrial Center.
Most Walkable Neighborhoods In Miami:
Little Havana
Wynwood-Edgewater
Downtown Miami
Boston, Massachusetts
Boston definitely has a great public and private transportation system, but the walkability aspect does not shy away either. Boston is a relatively small city by size, and the entire city can be covered on foot. Testament to this is the fact that one of Boston's nicknames is "America's Walking City"; according to Redfin, over 13% of commuters walk to work!
With a walk score of 98, Boston is a city where you can take a walk any time of the day. It also has a low crime rate, which allows you to take walks with great peace of mind, even at night. The great city planning ought to be commended for making it so accessible and convenient to get around. The narrow walkways give off the gorgeous colonial vibe of the city that is loved by all.
Most Walkable Neighborhoods In Boston:
Chinatown-Leather District
North End
Bay Village
See Also: Cities With The Best Public Transportation In The US
Summing Up
As you must've read, all the above-mentioned cities have a perfect walk score or a near-perfect one. They either have a great transit system or excellent town planning that works in their favor. Because these cities are walkable, it only takes a few minutes to walk around and explore bits and pieces of them at your own pace. You don't have to rush or wait for a taxi or a bus to drop you off at the mall or the market or the nearest park. You can do it by yourself while soaking in the city up close. If you've been considering moving, then heading to one of the most walkable cities in the US is definitely something you should think about!
FAQs On Most Walkable Cities In The US
Are There Any Walkable Cities In The US?
The US has a number of walkable cities that are also some of the best places to live in. From exploring the tropical bliss of Honolulu, getting to know the culture of Boston and Washington, to looking at the gorgeous skyline of Seattle, you can easily explore all of these cities on foot while visiting.
See Also: The Most Livable Cities In The US
What Cities Have The Highest Walk Score?
Cities like Chicago, Boston, Philadelphia, Miami, San Francisco, Oakland, and New York City are some of the many cities in the country with nearly perfect walk scores. These scores are a combination of things like proper pedestrian sidewalks, walking and bicycle trails and paths, and affordable and convenient public transportation.
See Also: Best Cities to Move to Start a New Life
In What Cities Can You Walk Everywhere?
Boston and Philadelphia are small-sized cities where getting around almost anywhere by foot is relatively very accessible. From malls and shopping centers to markets and even grocery stores, all the necessary amenities and spots are located within a few miles from each other and easy to reach by walking. New York City and Honolulu are also some of the cities that make the list despite not being as small in size.
Enter your information
Almost done!
Enter your information to view your quote.
Your information is safe with us. By using this service, you agree to receive email communications solely regarding your relocation process