How to Setup Internet After a Move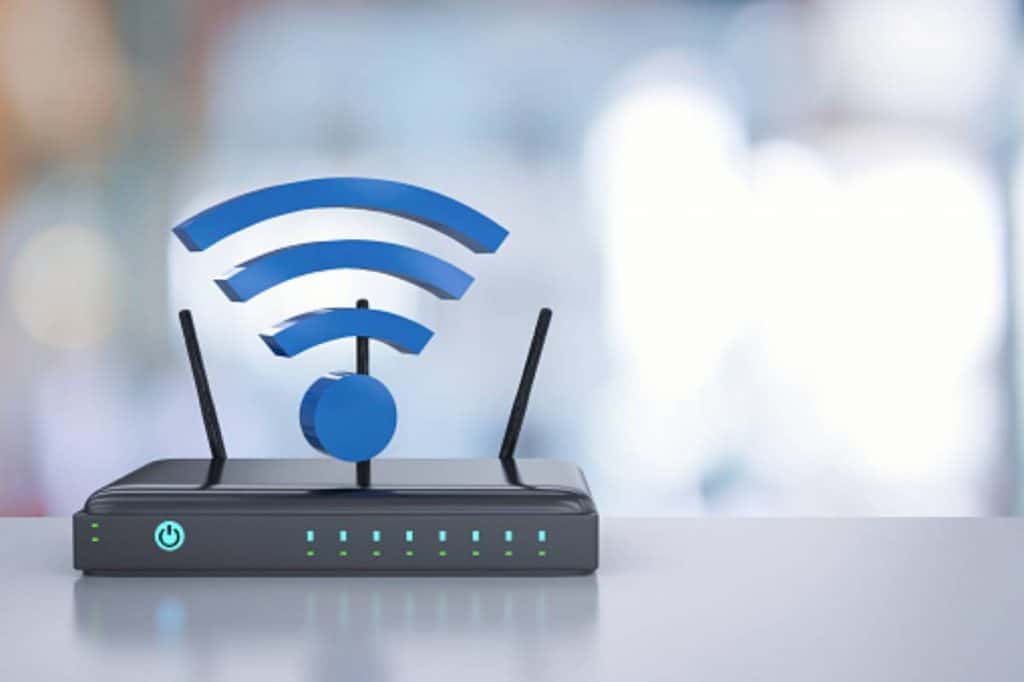 Moving to a new home is always a big undertaking. There are so many things to do, and it can be challenging to know where to start. It's never easy to find a new apartment and discover that you don't have a working Internet, but it's not the situation most of us want to be in, especially with so many people working from home.
One of the most important things to take care of is setting up your internet connection and understanding how to set up the internet after the relocation. It's essential that you should begin as soon as possible. This ensures that you avoid losing service, and it also helps you save time on your post-move checklist. However, if you forgot to notify your provider or simply don't have one yet, you're not out of luck. It's very easy to set up the internet on your own; you just need to have the right tools and a little bit of knowledge about how it works.
Decide The Type of Internet Connection
First, you will need to decide what type of internet connection you want. The most common types of connections are cable, DSL, and fiber optic. There are a few different options available, and the one you choose will depend on your needs and budget.
You probably already have a cable internet connection if you have cable TV. If not, you can get one from your cable company. Cable internet is usually the most affordable option, and it offers speeds of up to 100 Mbps.
DSL is another common type of internet connection. DSL offers speeds of up to 25 Mbps, usually enough for most people. It uses phone lines to deliver data, so you will need a landline to use it.
Fiber optic is the newest type of internet connection, and it offers the fastest speeds available. Fiber optic connections can provide speeds of up to 1 Gbps. It is also the most expensive option.
Pick a Provider
Once you have decided on the type of connection you want, you will need to find a provider. You can use the internet to do this or go through your local phone book. Be sure to ask for quotes from several providers before deciding on one. Even if you're satisfied with your present internet service, you should compare rates for a new house. Internet accessibility, service quality, and pricing differ from region to area, so you may be able to save money by going back to the beginning.
Notify your service provider when you want services to begin
You'll want to give them a date when service should begin at your new home, whether you're continuing with the same service provider or signing up with someone new. If you're moving providers or locations, remember to include a stop date for your current home, so you don't end up paying for the Internet that you aren't utilizing.
Order or Install the Equipment
After you have chosen a provider and decided on the type of internet connection, you will need to order or install the equipment. This usually includes:
A modem – It's the device that links your home to the internet. A modem connects to your computer and translates data into a format that your computer can understand. You may buy or rent a modem depending on where you reside.
A wireless router –This is a physical connection that connects your various internet-connected devices (PC, smartphone, tablet, etc.) to your Internet connection. It will add a layer of security to your data by connecting your home network to a firewall, depending on the router you have.
Modems and routers have varying levels of speed, compatibility, security, and price points. If you need to buy these items, shop around for the best prices while keeping your needs and budget in mind. Check that your modem and router include all necessary connections—particularly if you're buying second hand—to ensure everything works properly.
Start surfing the web!
Install the Equipment
To install the equipment, you will need to connect the modem to your computer and the router to the modem. There are two methods for doing this: skilled installation or do-it-yourself (DIY) installation. If you are renting or leasing the modem and router from your provider, they will often send a technician to install it for you. If you are buying the equipment, you will need to install it yourself. The installation process is usually very easy, and most providers have detailed instructions on their website.
When it comes to choosing which installation approach is best for you, there are advantages and disadvantages to both.
Professional installation is faster and easier, guaranteeing that your system will be installed correctly. However, it might be costly, and there's always the danger that a professional won't be able to come out on the day you require them.
On the other hand, if you decide to connect your internet after a relocation on your own, you'll be responsible for learning the technical specifics of how to do so. If problems arise that you don't know how to solve, you could run into issues. It's free, and it can be done as soon as you have enough time. It isn't either complicated or takes a lot of time, so it's a good option for people who want to save money and are comfortable with technology.
Activate the Service
After your modem and router are installed and connected, you will need to activate the service. This process is usually very easy and can be completed either online or over the phone. Don't forget about less visible gadgets like your smart home devices and printer. And there you have it! If you're having difficulties setting up your internet service in your new house, give the provider a call, and they'll be able to assist you to figure out what the problem is. Be sure to have your account number and new address ready.
How to Transfer Internet When You Move
When you move to a new location, it's not necessary to lose the internet connection you've grown accustomed to. You can transfer your internet service to your new home with a few simple steps and be up and running in no time.
Find Out if Your Internet Provider is Available at Your New Residence
The first thing you'll need to do is find out what type of service you have and whether or not it's available in your new neighborhood. You can do this by calling your provider or checking their website. Not all providers offer the same services in every location, so it's important that you find out what is available in your area before making any decisions. If you're not happy with your current provider, don't worry—you have plenty of other options to choose from.
Take Advantage of any Service Bundles
Check to see whether there are any packages accessible if you have to change providers (or if you're fortunate enough to keep your present one). The majority of services include home phone, internet, and/or television. Many require a contract. These conditions are generally based on a specific length of time. Early termination fees are frequently tucked away in the small print and can be costly, so be sure to read the agreement thoroughly before signing anything.
Measure the Distance from the Previous Address to the New One
If you're moving to a location within your current provider's service area, your internet connection should stay more or less the same. Providers usually don't charge extra fees for people living in close proximity to one of their service areas.
However, if you're moving to a new town or city, your provider might not have a service area there. In this case, you'll need to consider other providers that offer services in the new area. You'll also need to take into account the distance between your old and new residences. The further away you are, the more likely it is that your provider will charge extra for service.
See Also: How Can I Move Long Distance Cheap
Schedule the Service Call for your New Location
If you sign up for a new internet plan, set aside a convenient time for an expert to turn the service on. Make sure you can be there when they arrive and schedule some additional time if necessary in case there are any problems. Generally, the service call will take about an hour, but it's always a good idea to have some extra time just in case.
Pack up Your Equipment for the Move
For the relocation, carefully pack your modem and wireless router (if you have one). You'll need to return the equipment to a local service center if you're switching ISPs. If there are no nearby, you may have to go to the post office. Make sure the equipment is well-protected in any case and that you have the correct packaging to avoid damage. If the equipment isn't in perfect working order, some suppliers may charge you. Ensure all labeled ethernet cables (yes, they'll even charge you for cables if they came with the shipment), modems and routers are returned in the same condition as you received them.
Check Your Internet Speed After Installation
Post installation checks:
Check to see if your internet speed is what you're paying for.
If it's not, contact customer service to discuss the problem.
Be prepared to give them your account number, installation date, and your new physical address. This information will help them troubleshoot the issue and get you back up and running as soon as possible.
Conclusion
Setting up the internet after a move can be stress-free if you plan ahead and take the necessary steps. If your existing provider is available at your new residence, find out how to switch providers without incurring any penalties or surcharges. When changing providers, check for service bundles that might include home phone, television, and/or wireless router services.
See Also: Why Is Moving So Stressful?
Frequently Asked Questions
How do I set up internet at a new address?
When setting up the internet at a new address, you have a few different options.
Inform your Internet service provider that you're moving.
Check with your present Internet provider to see if you can transfer your service to the new location.
Check for discounts and special offers.
Install and activate your new internet connection.
Run a speed test in your new home to ensure that you have a solid internet connection.
Can I move my Wi-Fi router from one house to another?
Yes. You can move your router from one house to another without requiring a professional installation. To transfer a router, simply ensure that there is an active internet connection in your new home.
What should I do if I have a problem with my Internet service after moving?
If you're having problems with your Internet service after moving, contact your service provider's customer service department. Be prepared to give them your account number, installation date, and your new physical address. This information will help them troubleshoot the issue and get you back up and running as soon as possible.
When should I set up the internet when moving? If you're changing ISPs, we recommend informing your new ISP at least two weeks before your move to set up an installation date as close to your arrival as possible (if not the same day).
Enter your information
Almost done!
Enter your information to view your quote.
Your information is safe with us. By using this service, you agree to receive email communications solely regarding your relocation process