Tips for Buying a House in a New City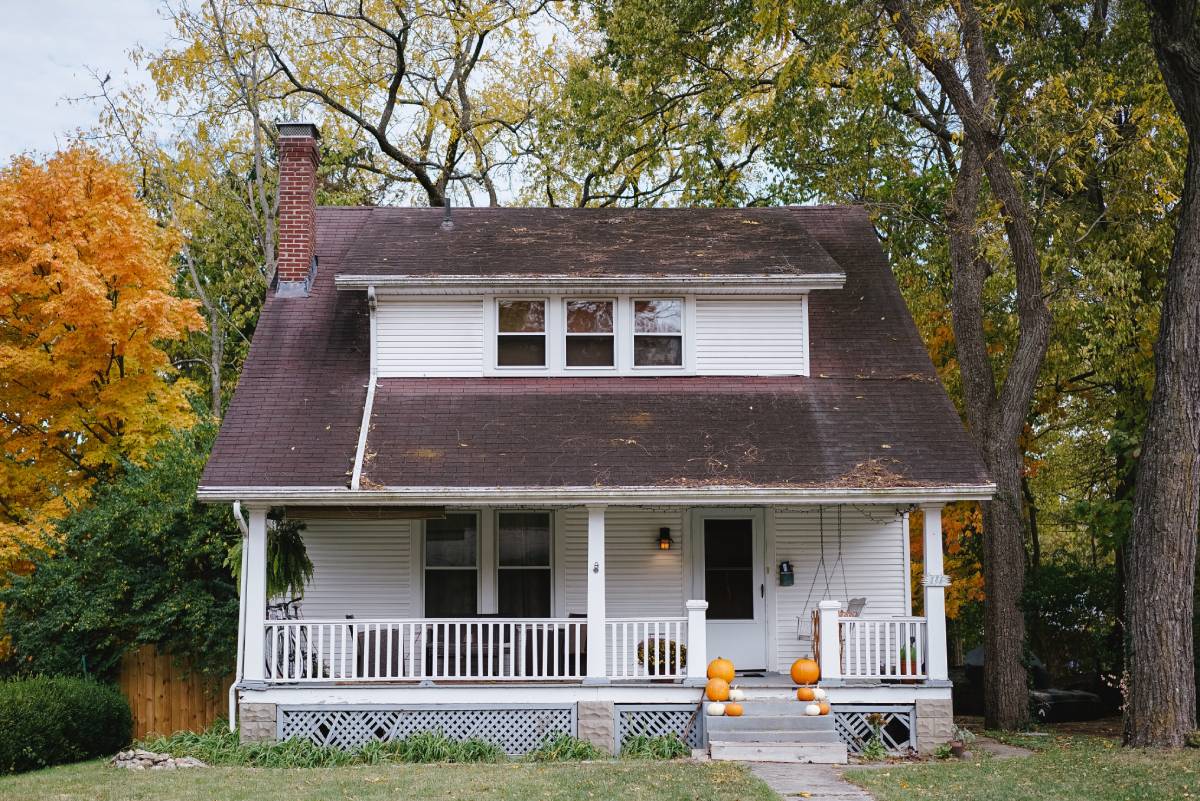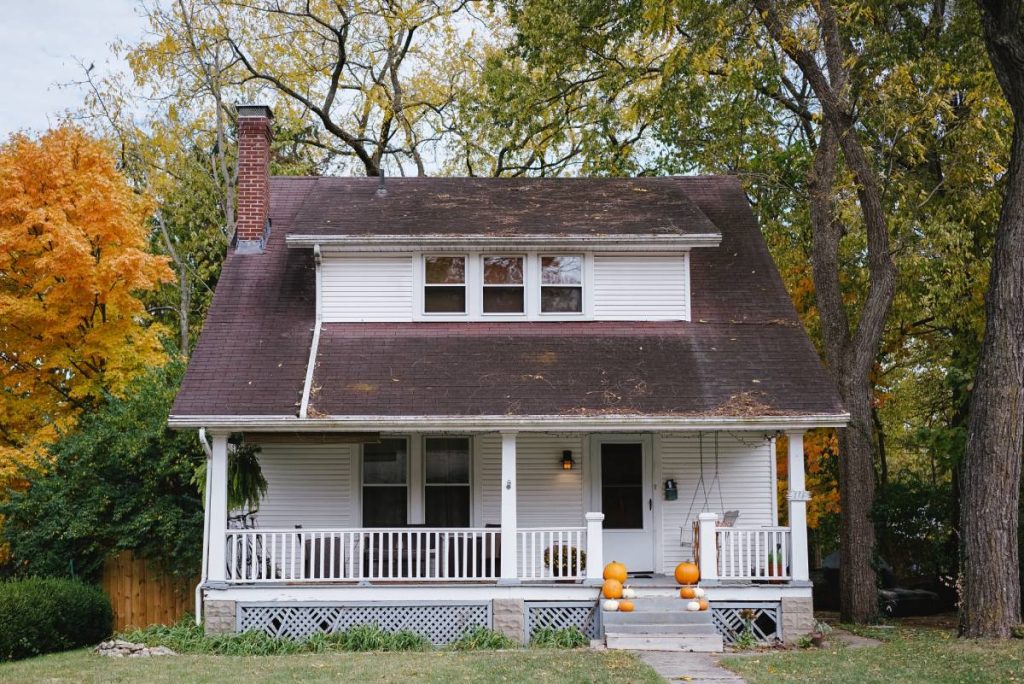 Moving can be a surprisingly stressful experience. Many people are interested in moving to a new city, but not everyone knows how to buy a house there. It's a difficult task to relocate and purchase a home simultaneously. Add to that the difficulties that can arise when buying a home in an area where you do not already reside, and you could easily become overwhelmed. Fortunately, the situation is not hopeless. Follow these steps if you're looking to buy a home in a new city.
Establish your overall budget
To make relocating and purchasing a home easier, establish your overall budget first. Begin by determining how much money you have available for the move and the home purchase. Then, look into packing supplies, moving services, and home prices in the new city. Be ready to pay several thousand dollars for an interstate move if you plan to use a full-service moving company. When buying a home, consider your savings and monthly income to determine how much you can afford. You would need to cover closing costs, realtor fees, homeowner's insurance, property taxes, utilities, a down payment, and monthly mortgage payments.
Think about renting first
Consider renting first if you're relocating to a new city. This is much useful if you're new to the area. Renting allows new residents to "try on" and test out a neighborhood before committing fully. If you are familiar with the surroundings and prefer to buy, follow the steps outlined below before purchasing a home in the new city.
See Also: How To Move Out Of A Rental Property
Before you relocate, take a trip to the city
There is so much you can learn about a new location on the internet. So, before relocating to a new city, pay a visit (or several!). This will help you get to know different neighborhoods, allowing you to meet with Realtors and house-hunters in person. Seeing neighborhoods in person will also give you a better idea about commute times, schools in the area, and other important details.
Obtain a mortgage pre-approval
A mortgage pre-approval letter from a lender stating that you are likely to be approved for a certain loan amount. It is not a guarantee, but it can help you during home-buying. Pre-approval letters show sellers that you are serious about buying and have the financial resources.
Be prepared for a longer closing process
When buying a home in a new city, be prepared for a longer closing process. You'll need to coordinate with a lender in your current city and the Realtor in the new city. The process can take 60-90 days, so plan.
See Also: Things to Do Before Moving Into a New House
Investigate the city's transportation options
Before relocating and purchasing a home, thoroughly research the city's transportation options, including city buses and taxis to subways and ride-sharing programs. If you decide to commute using these modes of transportation to get around town, you should look for a new home near public transportation. Check with the city's transportation office for information on bus routes, subway lines, etc. If the city does not provide public transportation near your desired neighborhood, you may need to lease or purchase a car once you relocate. This expense should be included in your overall moving budget.
See Also: How to Move a Grandfather Clock
Consider your commute
Is it critical that you live close to your workplace? Or are you content with a long commute if it means living in your ideal neighborhood? Keep in mind that long commutes aren't for everyone. Multiple studies have found that they can harm your health and productivity in the long run. According to Business Insider, those who do not have a long commute gain an entire week's worth of productivity each year. So, before you commit to that house in the 'burbs, carefully weigh the benefits and drawbacks of a long commute. Try renting out first to see how you deal with the work commute in the new city.
Investigate local crime
Safety is critical. Do not put money down on a house until you've assessed the crime rate in the area. Before going house hunting in a new neighborhood, decide how much (if any!) crime you are comfortable with. Checking AreaVibes, Family WatchDog, CrimeReports, or SpotCrime are a few options.
Find a reputable Realtor by conducting interviews
Finding a reputable Realtor who meets your needs is one of the most important things you can do when relocating and purchasing a home in a new city. They should have an in-depth understanding of the housing market in various neighborhoods and assist you in making an informed decision about the desired purchase. A competent agent should be easy to reach (emails or phone calls should not be ignored) and should be able to share listings that fit your budget and needs. Before making a move, we recommend meeting with a seasoned and trustworthy Realtor.
Determine whether your employer will pay for the relocation
Are you relocating for a job? Enquire with your employer about relocation expenses. A company will frequently pay for a portion or all of an employee's relocation. If the job includes a relocation package, keep all receipts from moving companies and truck rental companies. Other moving expenses to keep track of our gas costs, temporary lodging, and restaurant bills.
Hire a reputable moving company to assist you with your move
When relocating or purchasing a home, hiring the right movers for the job is critical. Whether it's a moving container company or full-service movers, various moving services are available to take the burden off your shoulders. Because most job relocations require long-distance relocation, you should ensure that any service you hire is licensed and insured.
See Also: How to Set Up Utilities in Your New Home
Look into neighborhood listservs'
Join your neighborhood listservs' after you've moved into your new home. These listservs can help you find a handyperson, connect with neighbors, alert you to crime, and learn about new developments in the area when you move to a new place. You can usually find these listservs' by doing a quick Google search or asking your Realtor.
Find the right home inspector
When purchasing a home, it's important to have it inspected by a professional. Home inspectors are licensed and insured professionals who will look for any problems with the property. They'll check everything from the roof to the foundation, so it is important to find a reputable and knowledgeable one. Ask friends, family, or your Realtor for a recommendation.
Make (or re-make) connections with others
It's usually challenging to make friends and connections in a new place. Begin by reaching out to existing connections to make things easier. Next, try to attend multiple networking events in the area, such as alumni group get-togethers at your college. A third option for meeting people in a new city is simply becoming involved in the community by participating in a club or volunteering for a cause. It also doesn't hurt to meet the neighbors in a new city during your first few weeks.
What Is the Importance of Location?
Let's start with why that particular cliche became so popular: location, location, and location are the three most crucial factors in buying real estate. Most people decide to buy the property based on how much they like the house or apartment, but you purchase a piece of land when you buy a property. The house presently standing on that land can be renovated or remodeled later, but the house's location cannot be changed. This is most evident in suburban homes, where the boundaries of a property are clearly defined.
Even when you buy an apartment in the city, you also invest in a specific location. That city block can be a "good" or "bad" investment in the same way a house's neighborhood can. This means that location is frequently the single most important determinant of a property's value. It is a simple case of supply and demand where the number of homes in a great location limits the housing supply.
See Also: Tips for Moving into a Newly Built Home
Homebuyers and Location
The first & foremost thing to recognize is that most homebuyers (millennials purchased the most homes in 2021) in a given year often influence what constitutes a popular area due to their tastes and preferences. A "good" location for homebuyers typically has good transportation, good schools, and community involvement.
The second critical point is that a "good" or "bad" location will not remain that way indefinitely. Cities, towns, and even suburban communities constantly change, and neighborhoods can go from less desirable to "up and coming" in years. For example, if a major employer has recently opened near an affordable community, it is often worthwhile to buy in that area.
Five Factors of Location
Importance
The location of your home undoubtedly influences how much you pay for it. That's because the land is a limited resource; cities like San Francisco that are highly developed and don't have much room for expansion tend to have higher prices than cities with a lot of space to grow. Some of these communities have many vacant homes and areas that have fallen into disrepair.
Environment
The neighborhoods that appeal to you will be largely a matter of personal preference. On the other hand, a truly great neighborhood will share a few key characteristics: accessibility, appearance, and amenities. Your neighborhood may also determine the size of the lot on which your house is built.
Advancement
It is not only the present amenities that are important but also the future ones. Plans & proposals for new schools, hospitals, public transportation, and other civic infrastructure can significantly boost local property values.
Location of the Lot
If the property you want to get is directly on a busy road or near a highway, you might get it for a lower price, but it will be more difficult to sell later.
The House You Buy
One aspect of house hunting frequently surprises people. Assume you've narrowed your options to two homes in a great neighborhood next to each other. One requires repairs and updates but has a large amount, while the other one is in excellent condition but sits on a lot half the size of the fixer-upper. The prices are comparable. Which one would you prefer? Most of the time, the house in need of repairs is a better investment.
See Also: How to Move a Shed to a New House
Conclusion
Location is key when buying a house, especially if you're new to the city. You want to find a neighborhood that has everything you need and is accessible. Keep in mind that what's popular now may not be in a few years, so always do your research before making any decisions.
Frequently Asked Questions
What factors will you consider when looking for a place to live or investing in real estate?
The adage "location, location, location" is still true and remains the most important factor in real estate investing profitability. The proximity of amenities, green space, scenic views, and the neighborhood's status plays a significant role in residential property valuations.
How do you know if you have found the right house?
Examine all homes that fit your budget, needs, and desires. Consider both the practical and emotional aspects. Also, consider the plus and minus of the homes you're considering, and listen to your gut instinct. Sometimes you know when you've found the right house.
What are the three most crucial aspects of real estate?
The three most important factors are location, condition, and price when buying a home.
Should I Invest in a Fixer-Upper in a Good Neighborhood?
If you have the time and money to improve the home, a fixer-upper in a famous or up-and-coming neighborhood can be a good investment. Just make sure that the neighborhood is still desirable and up-and-coming when it's time to sell.
How to know if I am buying a house in a Good Area?
Well-kept homes and yards, proximity to amenities, low crime rates, public transportation, public schools, and paved roads are indicators of a stable neighborhood. Also, look for neighborhood or city development plans that could positively impact home values in the future.
Enter your information
Almost done!
Enter your information to view your quote.
Your information is safe with us. By using this service, you agree to receive email communications solely regarding your relocation process