Moving in the Summer – Useful Tips and Advice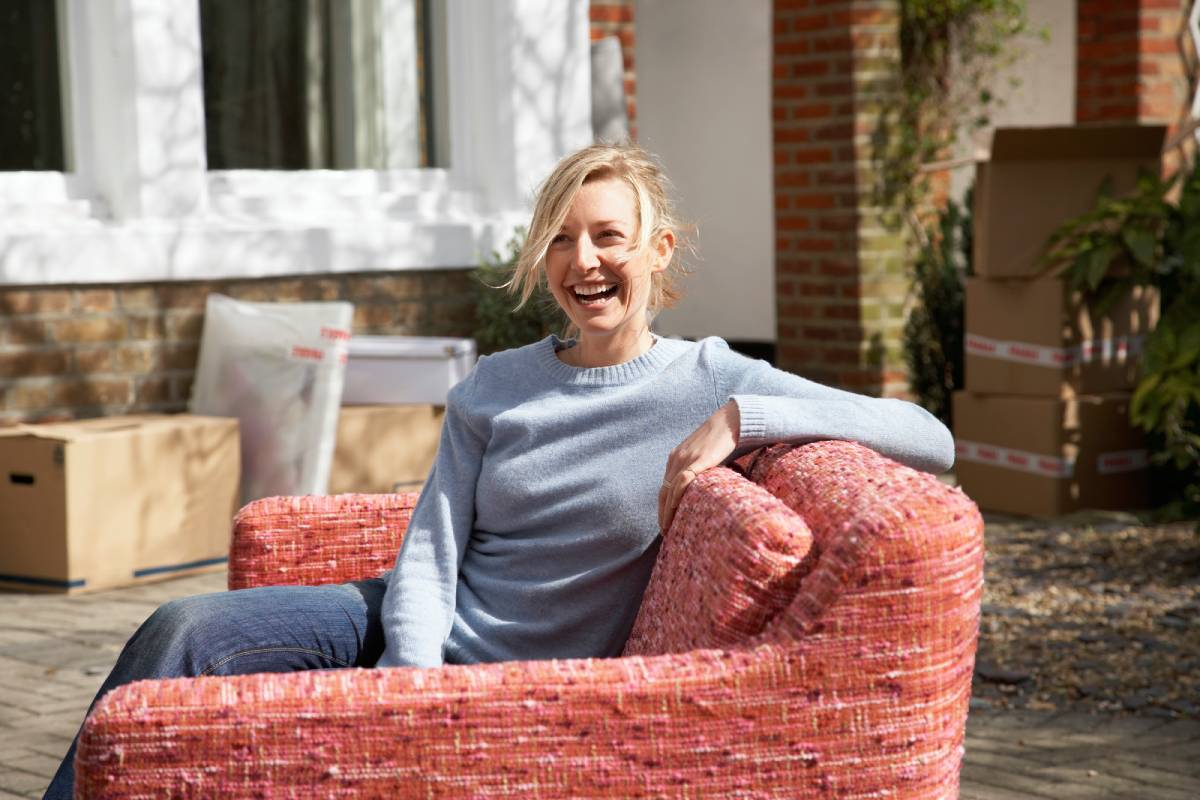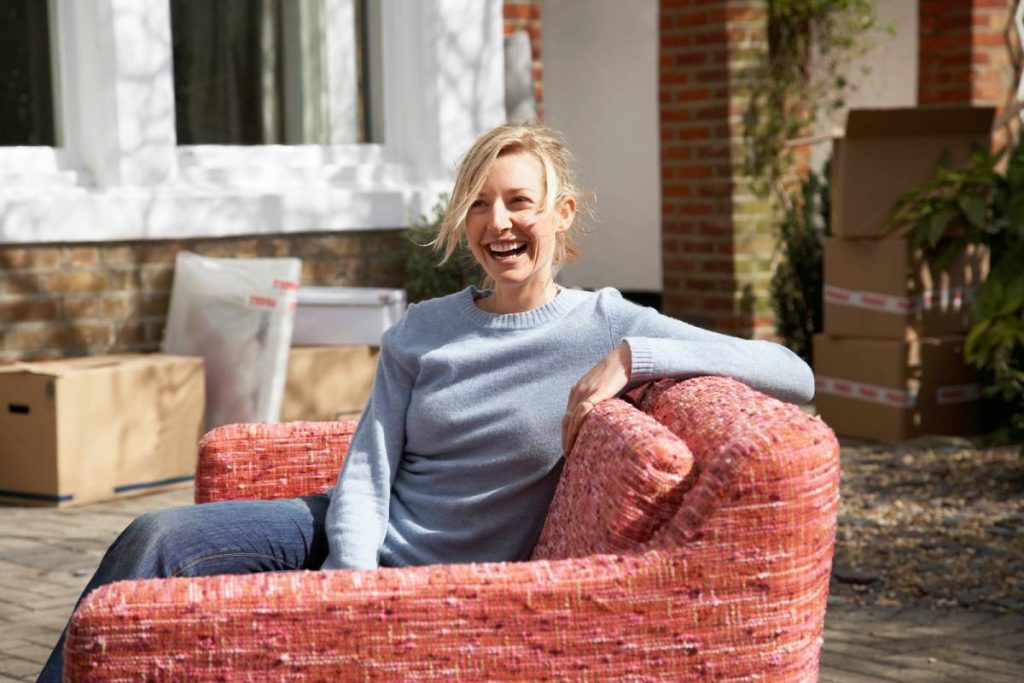 Make your move in the summer an easy, breezy process with this helpful guide.
While summer is the ideal season for moving, it's important to note that most Americans choose this season to move. That means a lot of moving trucks on the road and many families making a mass exodus into new cities and states. If you're planning to move house in the summer, there are a few things to consider. Firstly, you need to plan way ahead of the move, a few months even, because you want to skip the crowd and make it to your new residence with as few delays as possible. With this helpful guide, you can ensure a smooth transition from old to new.
Why move in the summer?
Better weather: The summer is ideal for moving because the temperatures are bearable. This makes it easier to remain outdoors, even if it gets a little warmer than usual. You won't have to worry about sleet on the road, or slippery sidewalks, either. Thanks to the summer sun, many professional movers and helpers will be available to help you and can reach you in a short amount of time.
Lengthy days: You get to make the most of every day spent planning, packing, and moving because summer days are longer than winter. Since the sun sets later, you can take advantage of daylight and get many more errands completed before nightfall. This is a special bonus for people stuck at the office till 5 pm and still have moving prep left to do.
Garage sales: One of the best things about summer moves is how people throng towards garage sales. You can get rid of many of your things by having a garage sale in the neighborhood. People can drop by any time of the day and help get all your items off of your hands. Maybe have a lemonade stall for visitors to entice them to stay longer and make a purchase.
Better for families with kids: If you are moving with children, summer makes the process a lot easier. Not having to worry about cold temperatures and subsequent colds, coughs and shivers is a big plus point. Parents can also take their children to the new neighborhood and help them settle in right away by exploring the area through the day and letting them play in the yard or nearby play areas.
More housing options: Thanks to the absence of snow, more housing options become available in the market during the summer. You can scout different neighborhoods, with or without a real estate agent, or drive to open houses and explore options at leisure.
Tips for Moving During the Summer
While the weather is ideal and more services and housing options are available, do not underestimate the amount of time and planning this move will require. Summer is the busiest season for realtors, rentals, packers and movers, professional relocators, and other hired help. Not to mention the hordes of moving trucks that will eventually clog up the freeway. Here are some important tips to keep in mind when preparing for a big move in the summer.
Hire movers ahead of time: Remember this is peak moving season, and everybody will rush to professional packing and moving companies for help. So you want to get a headstart on finding the right company and booking it well in advance so that you don't have to worry about going through the moving process by yourself. Sure, there are some tasks you can complete on your own, like packing utilities, clothing, and essential items, with help from your friends. But hiring a professional will make this process much, much more manageable.
Start prep early: If you have decided where you will live and when you plan to move, start making preparations at least a month or two in advance. This will involve sorting out your belongings: what you take with you and what you discard. It involves forwarding your mailing address, making bookings for professional help, transporting, asking friends and family to help you with errands, finalizing a budget, sticking to it, and scoping out neighborhoods if you haven't yet decided where your new residence will be. It helps to list tasks to complete by a specific date. This way, you can cross off completed tasks and can't forget what's remaining.
Hydrate: Don't forget that this is summer, which means hot days and breezy evenings. If you're going to spend much of your time outdoors and running errands, you will dehydrate very quickly. Stock up on water bottles and Gatorade (for those electrolytes) so that you can hydrate regularly. You should consume at least 3 liters of water a day. Keep some bottles in your car as well as the truck you will be moving in. You can even set a reminder for drinking water every few hours on your phone.
Start moving early-morning: You want to make the move across town or states as quickly and efficiently as possible. Since this is peak moving season, it's best to start early in the morning to avoid traffic. Make sure you get a good night's sleep and have a hearty breakfast. You can carry a small snack with you in the truck. Pack an emergency bag of medicines, toiletries, and a change of clothes.
Please wear appropriate clothing: Wear comfortable, light, and breathable clothing, because it's going to be a while in the moving truck, and you don't want to start sweating profusely. You can carry a light jacket if the air conditioning in the vehicle becomes a tad chilly. Carry appropriate headgear as well to avoid the sun hitting your head directly.
Pack carefully: Make different piles of items keep, discard and sell. This way, you can halve your moving items, take stock of what is useful to you, and hold onto sentimental items without feeling guilty or overwhelmed. Stock up on packing boxes, bags, packing tape, straps, and rope for big appliances like washing machines and refrigerators. Dedicate an entire day to shopping for packing supplies and accessories.
Sun protection: Dehydration isn't the only health concern in the summer. The direct heat on your body can cause sunburns and dizziness. Your skin cells get damaged under the summer sun, so ensure your exposed skin is protected from the harmful sun rays. Look for non-greasy sunblocks and sprays that last a reasonable amount of time and keep you protected while you are out and about.
Also Read: When is the Peak Moving Season
Do's and Don'ts of Moving in Summer
Often when you are in the throes of a stressful move, especially if it's your first time, you could overlook some possibilities that could make the process more difficult. At such a time, it is best to keep a list of things that you can do to make it easier to move and to avoid things that hamper or delay the process. Here is a list of do's and don'ts that you can refer to as a checklist while prepping.
Do:
Expect to pay more: When you are budgeting for this move, remember that moving in summer is more expensive on the whole than at other times of the year. So set aside extra funds for housing, relocation, professional help, packing supplies, and miscellaneous expenses while you settle in as well. Ideally, you should budget for the first 3 to 6 months living in the new place.
Turn on air conditioning: Remember, it's still summer, and it can get very hot. So turn on the air conditioning right away when you get there and let everyone in the house cool down. It will also be a great help when you begin to unpack at the end of a tiring day.
Keep electronics cool: Your electronics will have been exposed to sunlight at some point during the move, so you want to store them right away in a cool, dry part of the house, preferably a storage cupboard dedicated to electronic items (so that it's easier for you to find them).
Carry portable fan: If the actual relocation is a long one (i.e., you're crossing states), you're going to be in the truck for long periods. Depending on the level of comfort you've invested in, you're going to have to make arrangements for cooling during the summer. Carrying a portable cordless fan is a great way to save on gas and cool everyone in the vehicle. It's easy to carry and use. Carry extra batteries as well.
Apply sunscreen: Remember to apply sunscreen about 10 to 15 minutes before you're ready to step out of the house and onto the truck. If you wear sunscreen just before leaving, chances are you'll sweat into the cream and create a greasy mess. You need to give the sunscreen some time to get absorbed into your skin and fortify it. Depending on the duration of its effect, reapply during the day.
Don't:
Forget about water bottles for you and movers: You cannot ever be too prepared for hydration. Remember to stock up on extra bottles of water for the trip, not only for you and your family and friends but also for the workers who are accompanying you. Remember, they're doing all the heavy lifting and will likely dehydrate much faster than you.
Wear heavy fabrics: Wearing heavy and thick fabrics in summer is a big no-no. Not only will you suffer in the heat, but also you may sweat into the fabric, causing discomfort. Unless it's a state that tends to be cooler during the summer, you won't need any more than a light, airy shirt and a pair of jeans. At the most, you can bring along a jacket.
Move during a holiday weekend: Even though you'll get those days off, avoid scheduling the move for a holiday weekend. Chances are the idea has crossed every mover's mind, and they're on the road, trudging through traffic. Since most movers would target that weekend, think about moving before the holiday weekend. Take a couple of days off for the move, and then enjoy the holiday weekend in the new place while you unpack and settle in.
Forget to put perishables in coolers: If you are carrying perishables like food items, beverages, makeup, and creams, remember to procure a portable cooler that you can carry with you on the truck. You can store all the items and then remove them immediately to store in a refrigerator or cool storage space. The last thing you need is sticky liquids and food spreading all over your luggage or leaking out of boxes.
Conclusion
Moving residences, cities, and states is a significant change in life. You leave behind familiar, comfortable memories and seek out newer adventures, challenges, and special moments. The transition can be emotionally overwhelming and will take time to process. But it needn't be as difficult physically if you've got a plan in place and a good amount of support. Rest assured, moving in the summer will secure some sunny days ahead for your new life!
FAQs
Is summer a bad time to move?
No, on the contrary, the end of spring and the summer months are considered moving seasons for most Americans.
Is it more expensive to move in the summer?
Thanks to longer days and greater demand for professional movers, housing options, and relocation, yes, it is.
What month do people typically move?
Generally, the majority of Americans choose to move between May and September.
What time of day is the best to move?
Early morning is the best time to get a head start on the roads.
How many people move over the summer?
As of 2021, almost 10% of Americans move every year, of which about 60% choose to move during the summer months.
Related: Moving in the Winter
Enter your information
Almost done!
Enter your information to view your quote.
Your information is safe with us. By using this service, you agree to receive email communications solely regarding your relocation process