Moving from NYC to Boulder – A Detailed Guide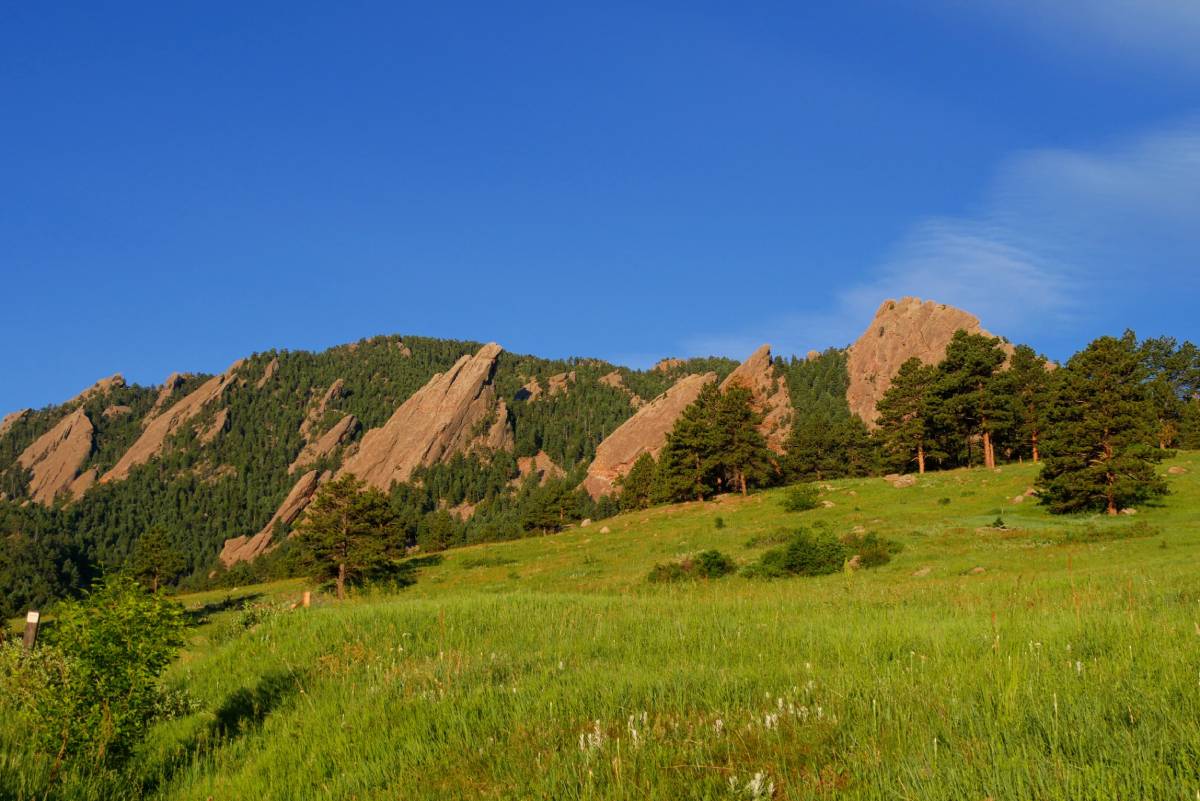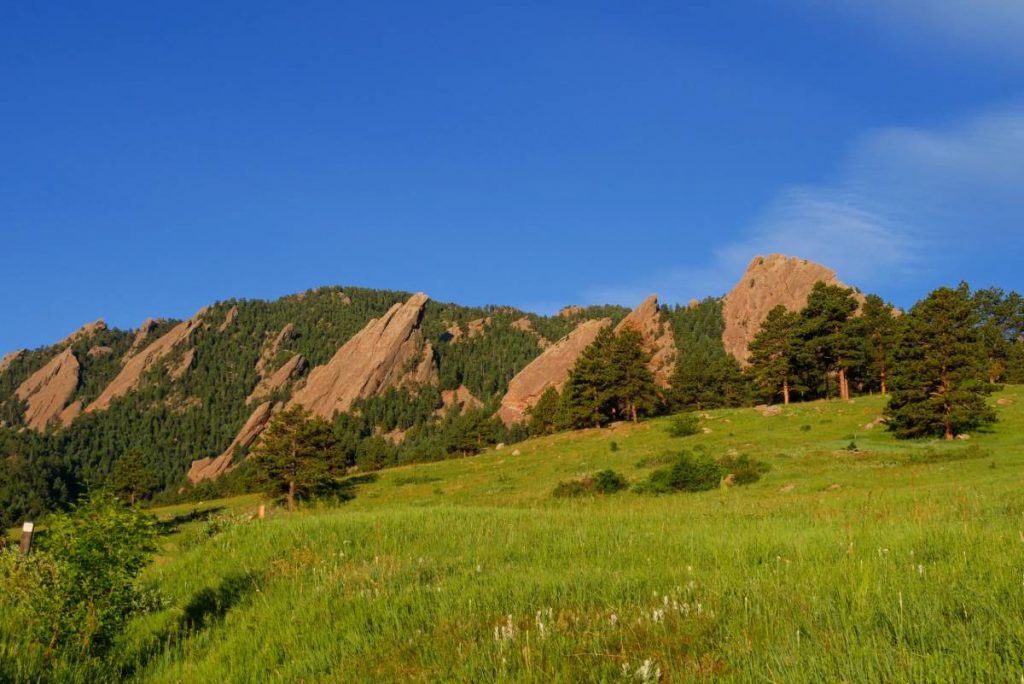 NYC is a bustling city with skyscrapers, an urban lifestyle, and a typical busy lifestyle, quite unlike the city of Boulder. Boulder is more natural, set amidst the foothills of the Rocky Mountains of Colorado. Both cities are very distinct and have a completely opposite vibe to them. Boulder is much more relaxed, pleasant, and slow when compared to the busy city life of NYC.
Moving from NYC to Boulder will be a huge change and adjusting to the change in pace and lifestyle will take you some time. Boulder is definitely one of the greatest cities in the US to live in, which has its perks. If you're been in New York and have been thinking of moving to the beautiful city of Boulder, we've compiled a guide for you. Through this guide, we intend for you to get a better understanding of what life would be like in Boulder as compared to NYC.
Weather
While Boulder is known for its high altitudes and pleasant weather, NYC has its beautiful coastline. If you compare the weather in both these cities, both have pretty decent winters with snowfall and freezing temperatures. With heavy snowfall and low temperatures, the winters in Boulder are a bit harsher than in NYC.
In Boulder, it snows about 70 inches per year while in NYC it snows about 27 inches. Carrying warm jackets and comfortable warm boots in both cities is a must. NYC also experiences some winter storms that you will not see in Boulder, but that doesn't mean you shouldn't carry an emergency kit in your car. The lowest temperatures in Boulder during winters are 19°F while in NYC are 26°F.
The summer in both cities is on the same level. The month of July is the hottest month in both cities and the average high temperature is about 88°F in Boulder and 85°F in NYC. Both cities also experience some rain, NYC more than Boulder. The average rain in Boulder is 18 inches a year while in NYC it is 47.
Also Read: Moving to Denver
Cost Of Living
The cost of living is an area that makes the most difference when moving to a new city. As you know, NYC is an expensive city to live in, but so is Boulder. As a matter of fact, Boulder is more expensive in certain aspects when compared to NYC, we've elaborated a little more about that in the following paragraphs.
Buying A House
If you think houses in NYC are expensive, wait until you get to Boulder. The housing market in Boulder is skyrocketing right now with the median home value of homes in the city being around $988,126. This is a pretty high rate, but the size of homes in the city is also a bit bigger than that of NYC (maybe that will justify the high prices on homes in the city.) You will find all kinds of houses in Boulder, from apartments to condos and townhouses.
We have listed below a comparison of the median value of homes in NYC and Boulder with the help of Zillow. This is for your better understanding of the difference in the price range of homes in the cities.
| | | |
| --- | --- | --- |
| | Boulder | NYC |
| Median Home Value | $988,126 | $733,250 |
Renting A House
The rental market in Boulder is also highly-rated and high in demand due to the increasing demand of college and university students in the city. The median rent in the city is much higher than the national average, and so is the rent in NYC. If you're moving from NYC to Boulder, the high rent will not put a load on your finances but you won't find much relief either.
To help you understand what the rent would be like in both NYC and Boulder, have a quick look at the table below that we have put together with the help of Bestplaces.net.
| | | | |
| --- | --- | --- | --- |
| City | 1 Bedroom | 2 Bedroom | 3 Bedroom |
| Boulder | $1,545 | $1,861 | $2,481 |
| NYC | $1,758 | $1,982 | $2,523 |
Taxes
The taxes in the city of Boulder are fairly priced. The property tax in the city is 0.61%, which is lower than the national average, and the property tax rate of NYC (0.88%) as well. The income tax rate for Boulder is also lower than the national average with a flat tax rate of 4.6%. But, the income tax brackets for NYC (3.078%, 3.762%, 3.819%, and 3.876%) are slightly lower, so you may have to account for the minor hike in your expenses.
The sales tax in both Boulder and NYC is higher than the national average. The sales tax in Boulder is 8.80% while in NYC is 8.75%. This makes the sales tax in both cities on par with one another and you may not see a huge difference there.
Expenses
When it comes to your utilities, bills, food, groceries, and healthcare expenses, Boulder is a bit cost-effective. The overall cost of living in Boulder is higher than the national average, and some rates are also higher than those in NYC.
When it comes to the utility bills in Boulder, you spend about $124 a month. This includes electricity, water, garbage, heating, and cooling bills according to Numbeo. This same bill in NYC is $164 a month. The utility bills in Boulder are much lower than that of NYC, so your monthly bills are where you will save on some cash at the end of the month.
The same goes for groceries and food. You will end up saving a good amount of money in Boulder when shopping for groceries and food. In Boulder, regular milk costs $0.96 per liter and a loaf of bread costs $4.23. The same milk costs $1.19 and the same bread costs $4 in NYC. Likewise, when it comes to healthcare, Boulder's healthcare system index ranks at a good 80.44%, higher than NYC's 62.4%.
Crime Rate
If crime in the city is of major concern to you (as it should be), Boulder is bad news. Boulder has a crime index of 44 people per 1000 residents. As a resident of Boulder, you have a one in 23 chance of being a victim of either violent or property crime in the city as per Neighborhoodscout.
When Boulder is safer than only 5 cities in the USA, NYC is safer than 17. This is a big difference in the crime rate and raises concerns for many. Boulder has a high crime rate for property crimes all across the city, but the violent crime rate is thankfully lower than the national average. The violent crime index in Boulder is 3.33 per 1000 residents which is lower than the national median of 4. As per Neighborhoodscout, the property crime median of Boulder is 41, which is over twice the national median of 19.
The crime rate may not be Boulder's best asset but it certainly shouldn't stop you from moving to the city. Choosing a safe neighborhood like Jamestown, Gunbarrel, or Paragon Estates ensures that you stay as safe as possible.
Economy And Employment Opportunities
Speaking of the economy and job opportunities in Boulder, it stands no chance in front of NYC. NYC has a stupendous economy with a GDP of $1.42 trillion in 2020, which pales the $26.6 billion GDP of Boulder. Aerospace, manufacturing, engineering, bioscience, education, cleantech, IT, and software are some of the sectors that have largely contributed to the economy of Boulder.
Even when the economy of NYC is better off than that of Boulder, residents of Boulder end up earning a lot more. We have listed a table that shows the difference in the average median household income and per capita income of residents of both cities. This will give you an idea of what the difference in earning is in both these cities.
| | | |
| --- | --- | --- |
| City | Median Household Income | Average Income Per Year |
| Boulder | $82,511 | $76,100 |
| NYC | $68,404 | $35,761 |
When it comes to job opportunities in Boulder, it has ample opportunities for its residents. The city has an unemployment rate of 3.7% according to the US Bureau of Labor Statistics. This is a lower rate when compared to the NYC unemployment rate of 6.9%.
Some of the best employers of Boulder are Boulder Community Health, City of Boulder, the University of Colorado Boulder, BM, Boulder Valley School District, Boulder County, NOAA, UCAR, and Medtronic. Boulder is definitely the city to watch out for in case you're looking for better employment opportunities.
Also Read: 5 Best Cheap Neighborhoods to Live in NYC
Education
The Boulder Valley School District is well-known for its educational system. The schools and universities in the city provide exceptional quality education for all. The community schools and colleges are also ranked above average. The schools in NYC are also really good when it comes to academics and extracurricular activities, but Boulder has some of the best top-rated schools in all of the US.
Let us have a look at some of the top-rated schools and colleges in Boulder as reported by Greatschools.org
Schools
Boulder Community School/Integrated Studies
Bear Creek Elementary School
Fairview High School
High Peaks Elementary School
Southern Hills Middle School
Boulder Universal School
Universities And Colleges
University Of Colorado Boulder
Naropa University
Traffic And Transportation
As you may know, NYC is known for its traffic congestion and is also considered to be one of the slowest cities in the USA thanks to that. But, the transportation in the city is excellent, efficient, and well maintained. Boulder, Colorado faces similar issues with traffic. The city's transportation services are efficient but the traffic is something to be aware of. Having said that, Boulder has an amazing walk score of 75 and some areas even hit a 100. This encourages many residents to walk to their destinations or use bicycles.
The Regional Transportation District aka RTD and the Community Transit Network aka CTN have excellent bus services in Boulder. If you want to skip the traffic in the city, we recommend you walk to a nearby bus stop and hop on a bus. It is convenient, efficient, and economical at the same time. The city is well connected with roadways and the bus services enable you to travel to the suburbs and the city center efficiently. The buses have stops every few blocks and are affordable as well.
Also Read: Moving From NYC To Washington DC
Places To Visit In Boulder
Chautauqua Park
Located on the outskirts of the city, Chautauqua Park is one of the most picturesque places to visit in Boulder. With seasonal blooms and the mountains and clear sky in the background, it makes for the perfect places to spend some time at.
Pearl Street Mall
Pearl Street Mall is one of the most famous tourist locations in all of Boulder. The street has shopping centers and boutiques to shop at, some amazing places to explore great food options, and pubs and bars for some good nightlife.
Boulder Creek Path
If outdoor activities interest you, visiting the Boulder Creek path is a must. It has small hiking trails and is great to soak up some nature. The water flowing from the creek is also soothing and the banks make for a great place to enjoy a picnic.
Also Read: Moving From NYC To Chicago – A Complete Guide
Best Places To Live In Boulder
With the tall mountains and clear blue skies, Boulder is a much greener city than NYC. It is also warm and welcoming just like other cities in Colorado. This city, closely connected to nature, has several friendly neighborhoods for you to call home. Here are a few of them, alongside some essential details about each.
Gunbarrel
Gunbarrel is one of the fastest-growing neighborhoods in Boulder and is certainly one of the best ones. A few minutes away from Downtown, this place has attracted many single working professionals. The recreational and outdoor activities available in the area are numerous. Additionally, the neighborhood is safe, has green space, and is a luxurious neighborhood to live in. Gunbarrel is definitely a neighborhood that attracts and appeals to a lot of people.
Population: 10,560
Median Home Value: $988,126
Annual Median Household Income: $132,254
Monthly Median Rent: $2,275
Chautauqua
Chautauqua is one of the oldest neighborhoods in Boulder known for its Victorian-style homes and streets. The richness of the neighborhood is evident through the architectural abundance that fills the area. It is one of the affordable neighborhoods to live in, and the opportunities are endless. A majority of the population in this neighborhood choose to live in rentals. The condos and townhomes in the area are rented by professionals and families.
Population: 4,201
Median Home Value: $663,004
Annual Median Household Income: $68,561
Monthly Median Rent: $2,431
East Central
East Central is the 'Brooklyn of Boulder' and clearly one of the most loved and popular places to live in. It is the perfect place for people with families to live in as there are ample professional occupational opportunities available in the area. The schools in the area are rated above average and there are also parks and playgrounds for children. Besides, the neighborhood is warm and friendly.
Population: 108,250
Median Home Value: $444,800
Annual Median Household Income: $77,839
Monthly Median Rent: $2,275
North Wonderland
North Wonderland, like its name suggests, is a wonderland for a peaceful and slow-paced life. The neighborhood is in close proximity to the city but has a country vibe and slow lifestyle. That's the primary reason why retired couples enjoy living in this area. A majority of the population in the area consists of families and retired couples. The neighborhood has great schools, employers, houses, parks, and green spaces. Even professionals seeking jobs have taken interest in this neighborhood in the past years. North Wonderland sure has something for everyone.
Population: 263
Median Home Value: $640,500
Annual Median Household Income: $120,225
Monthly Median Rent: $2,041
Cost Of Moving From NYC To Boulder
Moving takes months of planning and preparation. If you have made up your mind and are moving from NYC to Boulder, you will be crossing state borders. It's going to be a long move as the distance between NYC and Boulder is 1,79.1 miles and it will take about 26 to 30 hours to get there by driving. For such a long move, you will need to have a plan of action that will help you get all of your belongings in Boulder in time.
This move is not just long, it will also cost you some money. The cost of moving from NYC to Boulder will be anywhere between $3,800 to $11,000.
Hiring packers and movers can be of great help for such a long distance move. They will help you with packing, loading, unloading, and moving all of your belongings. It will enable you to look into some other important things that you will have to get done before the move and make things easy for you.
Also Read: Moving From NYC To Houston
Summing Up
Boulder is a city that is more or less a lot like NYC but better in some aspects. Moving from NYC to Boulder can be an amazing opportunity to get some quality education, live in some beautiful neighborhoods, get some great job opportunities, and also a better lifestyle.
Of course, with a cost of living that works out to being more expensive than that in NYC, you need to pay special attention to your budgeting. However, when you weigh the cons against the pros, moving to Boulder from NYC certainly seems like a wise decision.
Also Read: Moving from NYC to Philadelphia – A Complete Guide
FAQs On Moving From NYC To Boulder
How Much Does It Cost To Move From NYC To Boulder?
Moving from NYC to Boulder is a long distance move that involves crossing state borders. For a long distance move like this, it costs anywhere between $3,800 to $11,000 depending on how much help you get from professionals.
What Should I Know Before Moving To Boulder?
Boulder is a city that provides you with plenty of opportunities to grow. With a great lifestyle, you also get job opportunities. The crime rate in the city is on the higher side but there are several safe neighborhoods that are safe to reside in with your family as well.
Is Boulder A Safe City?
Boulder has a high crime rate which is spread unevenly all over the city. The property crime rate in the city is higher than the national average and the violent crimes rate is lower than the national average. Having said that, the city as a whole has plenty of neighborhoods that are safe.
Is It Cheap To Live In Boulder Or NYC?
The cost of living in both cities is higher than the national average. In Boulder, you will save some money in the utilities, healthcare, food, and groceries departments. The housing market in both cities is more or less the same and so are the taxes. So overall, you are bound to spend almost the same amount when living in Boulder and NYC.
Also Read: Moving From NYC To Denver | Moving From NYC To Miami
Enter your information
Almost done!
Enter your information to view your quote.
Your information is safe with us. By using this service, you agree to receive email communications solely regarding your relocation process