How to Find Good But Cheap Long Distance Moving Companies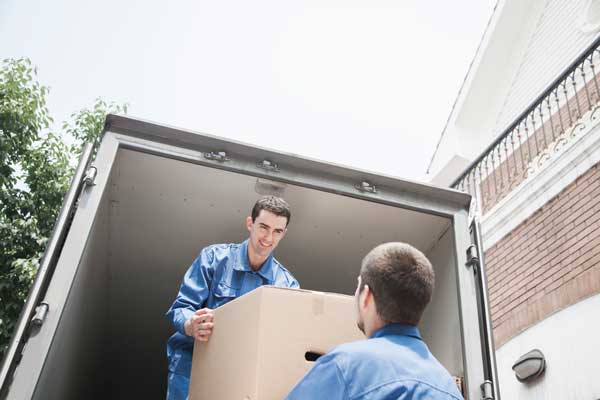 Cheap Long Distance Movers
8 Tips For Choosing A Good But Cheap Long Distance Moving Company
Moving to a new place is always exciting, especially for those who are moving for better prospects in their social and professional lives. There is always something beautiful about starting out in a new home and in a new city where you get to experience everything for the first time. While the idea of moving to a new beautiful place is always enticing, the actual task of moving might not always be as easy. There are several factors that one needs to pay attention to when moving from one place to another, and this is usually a task that requires a fair bit of pre-planning. Moving to a new place often means that you have to move all of the things that you own and want to take with you, and this can be challenging, especially if you have bigger items that you can't carry with you. If you are moving to a city that is in a new state, or even a new country, this entire task can be a whole lot more challenging, especially if you are doing this all by yourself.
Opting to go in for a professional service that is able to carry out the task of moving for you is one of the best things to do if you want to move in the most efficient manner and without any hurdles along the way. This generally entails contacting a moving company that is able to transport your goods from your city to the new place that you are going to be living in. The movers also need to be efficient at what they do, and shouldn't burn a hole in your pocket. Finding a good and cheap long distance moving company is ideal in this situation, especially for those who want to have a smooth transition to their new home. The task of finding this kind of moving company, however, is not the easiest, and often means that one has to look for long periods of time before they find the right kind of moving company that can carry out this move for them.
See Also: 5 Best Moving Companies in Glendale, AZ.
In this article, we are going to cover some of the essential facets that individuals need to be on the lookout for when trying to choose a one of the good but cheap long distance companies to help them move to their new home.
1. Compare Your Options
One of the first things that you should do when choosing a long-distance moving company is to compare the options that you have. A simple Google search will often yield plenty of results regarding companies that conduct this process from your start destination to your end location. However, different companies tend to offer different rates and different features with the services that they conduct. This means that one company may not always offer the same features as another. The best course of action to take in this instance is to create a pros and cons outline that notes down all the different features that each company offers. All the pointers that we have mentioned below are factors that you should take into consideration when preparing these pros and cons list and can help you get the very best moving company that offers a good service, and which is efficiently priced.
2. Pay Attention To Quality
When opting for a moving service, people often skip out on the quality of service that they can receive. The general perception is that a moving company is meant to get certain goods from one place to another. While this is the main goal, it is not the only factor that one needs to take into consideration. It is important to check the quality of service that is offered by these companies to know just how well they will be able to handle your goods. The mover that you are choosing should be able to package your goods in the right manner and should handle them with care. One of the bigger mistakes that people often make is choosing the cheapest mover, and not paying attention to anything else. While the cost of a mover is important, your goods should not be mishandled in any way. Going in for a mover that offers a slightly more expensive service which takes better care of your goods is always advised when choosing a company to help you with your move.
3. Check The Licenses
A good practice to partake in when hiring a moving company is to conduct a background check to be able to figure out the licenses and registrations that they have in their name. This is important because it can also help you understand just how good the company that you are choosing really is. The mover that you go in for should have all the right credentials to be able to move goods from one place to another. The state government is the one that oversees the operations carried out by these moving companies, which is why it is important to only go in for a company that has the right certification, and which operates as intended. The movers that you choose should also be registered with the United States Department of Transportation, which allows them to easily move in-between states. These two certifications attest to the legitimacy of the company, and going in for a company that doesn't have these certifications or credentials is never advised.
4. Note Down The Insurance Information
When choosing a moving company, it is always important to note down the proof of insurance. Any mover who is legally registered will always have a few insurance policies to ensure that your goods are being transported in the condition that they were picked up in. This is incredibly important because it ensures that the movers take good care of your belongings and don't do anything that would damage them in any way. Having the insurance information of the company is important because it can help you in the event where your goods do get damaged. If this damage does occur this information can help you receive the compensation that you deserve. It can also help you in the event where the company loses some of the goods that you had handed over to them. Both these instances serve as an assurance that the company is able to do its job efficiently. Companies that do not have any policies, or who don't provide this kind of information won't take as good care of your goods because they don't have to pay in the event where the goods get damaged, or if they are lost in transit. There is, of course, the option of taking legal action, but that can be a long process without the guarantee of frutility at the end.
5. Request An Estimate
Once you have narrowed down on the company that you want to go in for, the next step is to request an estimate from the company. When people move from one place to another, they generally have a varying number of items that need to be moved. For some, this may be a considerable amount and for others, it may just be a few boxes of their essentials. The best approach to take in this instance is to ask for an estimate based on your home and the things that you plan to be carrying. There are a number of factors that movers tend to take into account when drawing up an estimate, and these can vary from mover to mover. Some of the essential factors that movers take into consideration when doing this are the number of boxes, the kind of items, the distance that is being traversed and the intricacies of the move. If you live within approximately fifty miles of the company that you are planning to go in for, you may be eligible for an in house estimate. This is where the company will send over a representative to check the items that you plan to move. Based on this, the company can give you an estimate of how much they are going to charge you for your entire move.
6. Ask About The Method Of Payment
After you have got the estimate of how much the move is going to cost, it is important to figure out the mode of payment that the company is willing to accept. Different movers tend to have different policies with regards to your move, and different modes of payment that they prefer. Different movers will also have different ratios of the amount that you are required to pay when choosing their service. It is important to ask the company about this before you choose the company. Some companies will ask you to pay a certain amount in advance and while some will be alright with you paying them the full amount at the end of the move. While most companies will have a ratio of what you need to pay before and after the move, you must be wary of the companies that are asking you to pay in full before they even start to pack up your things. This can sometimes be a scam and not something you should ever endorse. Companies that get paid only a portion of the amount have to ensure that your goods are in a good condition when conducting a move, because of the fact that they can lose out on a significant amount if the goods don't reach the destination, or if they are damaged in any manner.
7. Check The Documentation
When conducting business with any kind of company, getting the right kind of documentation that affirms the operation is important, and the same applies to individuals who are choosing to go in for a service provided by a moving company. When selecting a company, it is important to get the right kind of documentation that states the estimate that the company has quoted, and which affirms the amount that needs to be paid, and the time at which it must be paid at. This ensures that a company cannot ask you for more money once the move is done, simply because the previous quote that they have given was done is set in writing. This is especially beneficial for those who don't want to be scammed or don't want to make any kind of decision that would compromise their move. While it is important to ensure that you have this documentation, it is also important to have the signature of one of the representatives of the company so that the document is legally binding if it needs to be challenged in any manner. Always sign the document after the company representative has put their signature on it. This is mainly so that a company doesn't misuse that document in any manner, and not sign it so as to not enforce the parameters of a valid contract.
8. Give All The Necessary Information
When giving their customers a quote, movers generally state that they can charge up to 10 percent more if there are more goods than what the customer has stated. However, this amount can go higher if an individual gives the mover an incredible amount of goods more than what they had initially stated that they needed to carry. To ensure that a company doesn't charge you more than the estimate, it is important to disclose all the information that the mover would need. The best practice in this instance is to make a list of every single item that you are going to have to carry with you. Don't worry if the list is too comprehensive because it is something that can help the movers understand exactly how much they need to transport from one place to another. This list also doesn't leave any surprises in the end for the movers and also ensures that they have the right amount of transportation that they need to move something from one place to another. This also ensures that you don't have to pay anything extra over the amount that the company has quoted.
Also Read: How To Prepare For A Long Distance Move
Related: How Can I Move Long Distance Cheap
Enter your information
Almost done!
Enter your information to view your quote.
Your information is safe with us. By using this service, you agree to receive email communications solely regarding your relocation process