What Salary Do You Need To Live in San Antonio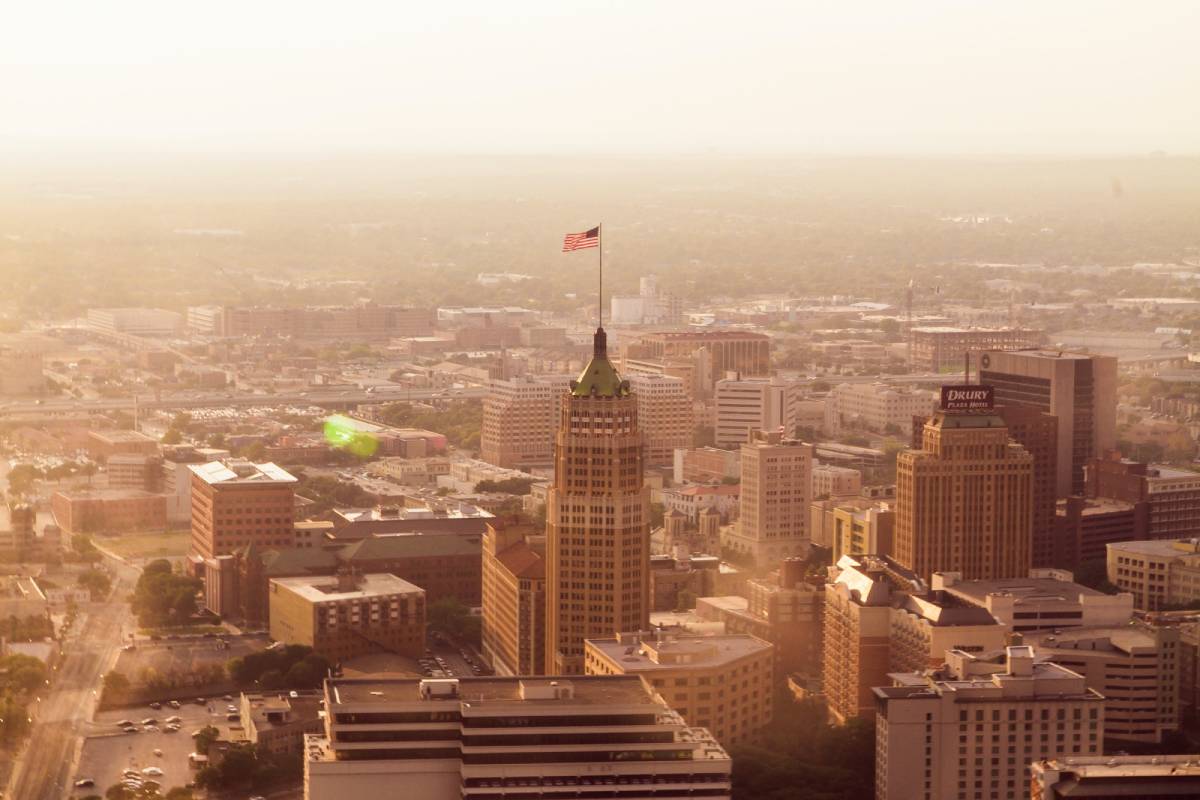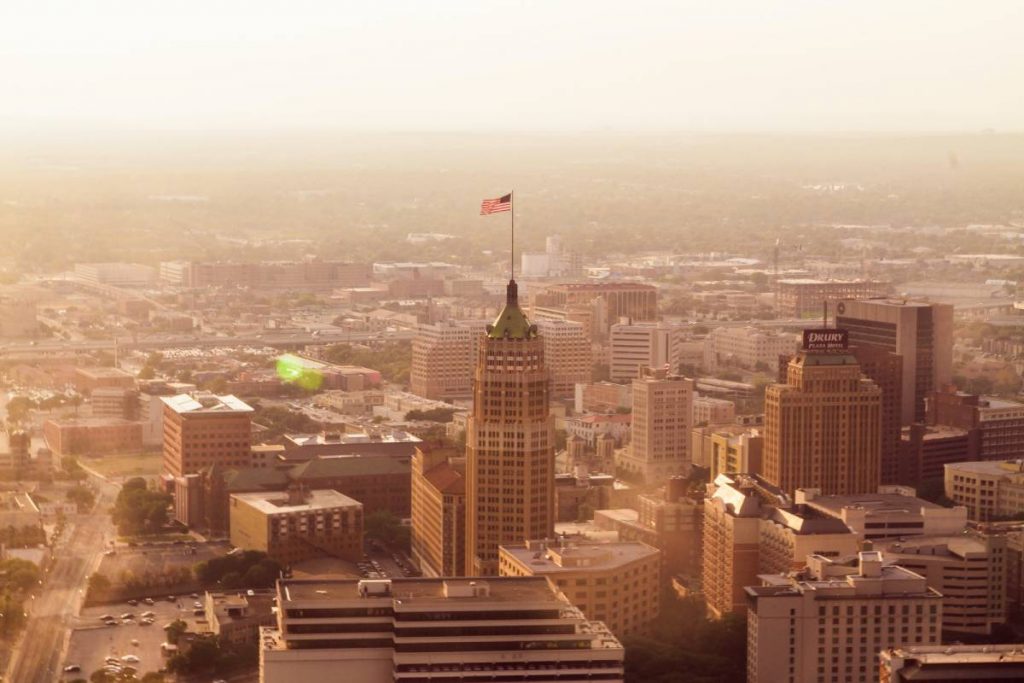 San Antonio is a buzzing city in the southern state of Texas. It is picturesque, filled to the brim with local culture, and the seat of a lengthy Spanish colonial history. Many dream to call this booming metropolis their home. But what is the price that you'd have to pay for your move to this Alamo City of the south? The living expenses in the city of San Antonio are nearly 14% lower than the U.S. average!
This promising statistic is further illustrated in the cost of living index where San Antonio has a score of 89.7, with 100 signifying the national average. If you're wondering precisely what salary you'd need to make to live a comfortable existence in this Texan city, you're asking all the right questions. Read on to get real close with the specifics of the living expenses in San Antonio as we're all about hard facts.
Where Does Your Salary Go Living In San Antonio?
Costs Of Real Estate In San Antonio
Buying your first home in a city is a huge step for many. But this step is often hindered by obstacles like high home prices and fluctuating real estate prices. While we can't offer you any guarantee on the latter, one thing that we can assure you is that San Antonio's housing expenses are on the lower end of the spectrum. According to Payscale, housing in San Antonio typically costs nearly 14% lower than the national average. The median home value in the city, as per Zillow, is $287,310.
However, starting in 2019, the housing market in San Antonio has witnessed drastic fluctuations that might make things a tad bit difficult for aspiring homeowners. From mid-2019 to mid-2020, the median home value in the city saw a hike of nearly 19%! But while the houses may tend to get more expensive, the good news is that more and more houses with different specifications and amenities are now available in the city, expanding your selection pool.
If buying a house is a no-go for you and you're just thinking of renting an apartment, RentCafe tells us that the average monthly rent for an apartment in San Antonio is $1,230. These rates, too, are witnessing a steady yet steep increase as more and more residents are opting to move to single-family homes, thus driving up its demand and, subsequently, prices.
Now, San Antonio might not be expensive, but there are several premium neighborhoods in the city that are opulence personified. Some of them that you could consider if your budget allows it are Bentley Manor, Cordillera Ranch, Anaqua Springs Ranch, Waterfall Heights, Champion Ridge, etc. However, if you're not about that lifestyle yet (there's always time), here are some of the more economical neighborhoods that you could look into: Monte Vista, Lafayette Place, Oak-Park Northwood, Park Village, Terrel Heights, etc.
Costs Of Transportation In San Antonio
The VIA Metropolitan is the prevalent transit agency that makes public transportation possible in the city of San Antonio and surrounding areas. These buses can be availed of using the VIA goMobile + App or the rechargeable pass called the GoCard. You could choose the Pass type of your choice depending on your usage of the transit system. For a single-day pass, you'd have to pay around $2.75. A 7-day pass costs $12.00 and a monthly pass costs $38.00. You can also opt for the semester pass for students that cost $38.00 or an annual pass that cost $365.00.
According to the Massachusetts Institute of Technology, a single adult with no children would spend an average of $50 monthly or $5,586 yearly on their transportation expenses. These costs, of course, would increase with the addition of dependents and/or kids. If you're two working adults with a single child, your yearly transportation costs would average around $9,913. Do note that these numbers are merely speculative and would differ significantly based on one's travel habits, mode of travel, etc.
While San Antonio is mostly walk-friendly, the public transit systems are just about rudimentary and could use a lot of improvement. It is perhaps because of this lack of advancement that residents of the city prefer to drive their cars everywhere in San Antonio. For those of you who are planning to buy or rent a car in the city, prepare to pay $3.912 for every gallon of regular gas.
Taxes In San Antonio
It's always a smart idea to compare tax rates before moving because an exorbitant tax rate could just about rob you of your dream life by eating into your savings and income. While the sales tax rate in the city is bitingly high at 8.25%. Texas is considered one of the tax-friendliest states because the state does not levy any taxes on your income at all! Yes, time to shout it from the rooftops: You would not have to pay income tax upon shifting to San Antonio. Property taxes, however, are levied (Come on now, this isn't a utopia). The Alamo City levies a property tax rate of 34.677 cents per $100 of taxable value.
Utility Bills in San Antonio
While most people tend to overlook this angle while financially planning their move, we are of the opinion that it is one of the most salient fiscal aspects to pay attention to. After all, electricity, water, and the internet are facilities that we just can't survive without. So, knowing how much you'd have to pay for them every month, too, is very essential. As with everything else, utility bills in San Antonio, too, cost around 12% lower than the U.S. average. To give you a clearer picture, let's talk numbers.
For an apartment that is roughly 915 sq. ft., you'd have to pay around $210 for basic monthly utilities including electricity, heating, cooling, water, and garbage. This rate is bound to increase during the summers as the Texas heat would ensure that you have your air-conditioning on for longer.
See Also: Best Moving Companies In San Antonio
Costs Of Food In San Antonio
Feeding yourself and your family wholesome, nutritious food is integral to ensuring happiness, productivity, and well-roundedness in life. An ancient Spanish proverb says it better; The belly rules the mind. Spaniards always knew what they were talking about, didn't they? So, how much would you have to pay in order to ensure that your mind is ruled well, in San Antonio? To put it concisely, what is the average cost of food in the city of San Antonio? While this is too broad a question – as food signifies different things to different people – we could begin by mentioning the costs of some of the most common food items.
In San Antonio, you would pay $2.75, $1.60, and $1.50 for a loaf of bread, a gallon of milk, and a carton of eggs, respectively. One kilogram of rice would cost around $2.28 in the city while one kilogram of potatoes would cost $1.77. A standard bottle of mid-range wine would cost nearly $12 in SA while beef costs $13.34 per kilogram. If you cannot do without your morning coffee, know that one cup of cappuccino amounts to nearly $4.01 and if you're all about the fine-dining, a meal for two at a standard restaurant would cost anywhere from $55.00 to $70.00.
Some of the best dining options in the Mission City are Clementine, Dough Pizzeria Napoletana, Domingo Restaurant, Singhs Vietnamese, Curry Boys BBQ, Chama Gaucha Brazilian Steakhouse, and Mon Chou Chou. San Antonio is known for its tacos, fried steak, barbeque, sea scallops, and, of course, giant, cheesy burgers, so rest assured your test buds are going to be having the ride of their lifetime.
See Also: Moving To San Antonio, Texas – A Relocation Guide for 2022
Healthcare Costs In San Antonio
While opinions are mixed with regard to the health care system in San Antonio, it is undeniable that a sturdy medical infrastructure that is affordable and efficient is a non-negotiable aspect of living in a city. While the Alamo City does have several renowned, reputed hospitals like the Baptist Medical Center, Methodist Hospital-San Antonio, and the Children's Hospital of San Antonio. The question still remains, how pocket-friendly are healthcare facilities in these hospitals?
San Antonio's community health clinics are said to provide free healthcare facilities to low-income or impoverished residents without health insurance. But even despite this fact, the city's healthcare system has a long way to go. A standard doctor's visit in San Antonio costs nearly $100.52 while a visit to the dentist costs $86.36. If you've got a pet kitten or hamster, you would need nearly $49 to take them to the vet.
See Also: Types of Moving Insurance: Moving Insurance & Valuation Coverage
Childcare Costs In San Antonio
There's no denying that children are a lifelong expense. Right from their daycare fee to their high school tuition fee to their university expenses. Having a child is a sure-fire way of making an investment without knowing the nature of your returns. The average monthly expense for daycare for your child in the city is around $781. And according to the Economic Policy Institute, you'd have to pay around $589 monthly and $7,062 yearly for childcare.
According to Private School Review, you would pay an annual sum of around $10,119 to attain private school education for your child. For preschool, this sum averages around $8,692 per year, and for elementary school, the amount is $9,760 annually. Some of the most reputed schools in the city include Alamo Heights Independent School District, Keystone School, BASIS Charter Schools, etc.
Miscellaneous Costs In San Antonio
There's no shortage of things to do for leisure and recreation in San Antonio. On a day of sightseeing and visiting the top attractions of the city, here's a short glimpse of how much you would need to put down. A ticket to the Witte Museum will cost you $14. At the Six Flags Fiesta, ticket costs range from $25 to $90. Considering taking your kids for a day at the San Antonio Zoo, then expect to shell $25 to $29 per ticket for a day.
Roughly, entertainment and leisure expenditures could cost a single person $1,815 annually. On days when you don't feel the need to spend, you can always have fun outings for free. For instance, you can go for a stroll at the charming River walk, visit Brackenridge Park, or have a picnic at the Japanese Tea Gardens.
Understanding The Job Market In San Antonio
If you're going to be job-hunting in the Alamo City, then statistics deem that you'll find it at least marginally easier than you would in other states in the country. This is because San Antonio has a varied and incredibly diverse economy with sectors such as manufacturing, tourism, oil and gas, healthcare, education, civil service, renewable energy, etc. contributing to its economy. In fact, the job market in the city is so promising that it has ranked ninth in the entire country, according to the Greater Austin Chamber of Commerce.
The city is home to four Fortune 500 companies including USAA, Valero Energy, iHeartMedia, and NuStar Energy. Other companies that put forth promising prospects with regard to job opportunities in the city are:
Argo Group
Amazon
Frost Bank
Allied Universal
CPS Energy
Kinetic Concepts
North American Development Bank
Broadway Bank
The current unemployment rate in Mission City is 4.2% which is lower than the average rate in the state. The good news is that the rate is witnessing a steady decrease, implying that more and more people are finding jobs in the thriving job market in San Antonio. This number is also significantly lower than the unemployment rate in the city in April 2021 which was around 6.2%.
How Much Should You Earn To Live Comfortably Well In San Antonio
For better or for worse, money makes the world go around. It is what makes the lifestyle of your choice possible and what makes most of your decisions for you. According to Culture Map San Antonio, you need to earn somewhere around $46,238 to lead a comfortable life in the city. This would mean an essential combination of spending money as well as having a set amount of savings every month.
The standard hourly living wage required for a single individual with no children is $15.62. For two working individuals with one child, it is $17.37 and for two working individuals with two children, the required hourly wage is $22.16.
For a single adult, the required annual income before taxes is $32,495, whereas it is $49,544 for a family of three (with 2 working members and 1 dependent) and $92,194 for a family of four (with 2 working and 2 dependant members). These figures give an understanding of what would be an ideal annual income for you to live comfortably in San Antonio.
Conclusion
For the lovers of the cowboy culture of the South, San Antonio can be a breath of fresh air in terms of its living culture and atmosphere. It is grounded, homely, and a culinary haven of delectable barbeque delights. But sometimes, mere aspirations will not do to move to a new city. You need to do your research, finance your move, plan your budget and set aside a what-if contingency fund. Only once you work out the financial aspect of your move should you begin to truly dream of your new life in the Mission City.
FAQs On What Salary Do You Need To Live In San Antonio
Is It Expensive To Live In San Antonio, TX?
The cost of living in San Antonio, TX is quite reasonable compared to other large cities in the U.S. The average cost of a one-bedroom apartment is $849 per month, while the average cost of a two-bedroom apartment is $979 per month. The median household income in San Antonio is $52,756,
What Are The Most Expensive Neighborhoods In San Antonio, TX?
Some of the most expensive neighborhoods in San Antonio, TX include Alamo Heights, Terrell Hills, and Olmos Park. These areas boast large homes, upscale shops and restaurants, and a high cost of living.
What Are The Least Expensive Neighborhoods In San Antonio, Tx?
Some of the least expensive neighborhoods in San Antonio, TX include East Side, West Side, and Downtown. These areas offer more affordable housing options and a lower cost of living.
Enter your information
Almost done!
Enter your information to view your quote.
Your information is safe with us. By using this service, you agree to receive email communications solely regarding your relocation process