How to Pack a Suitcase for a Move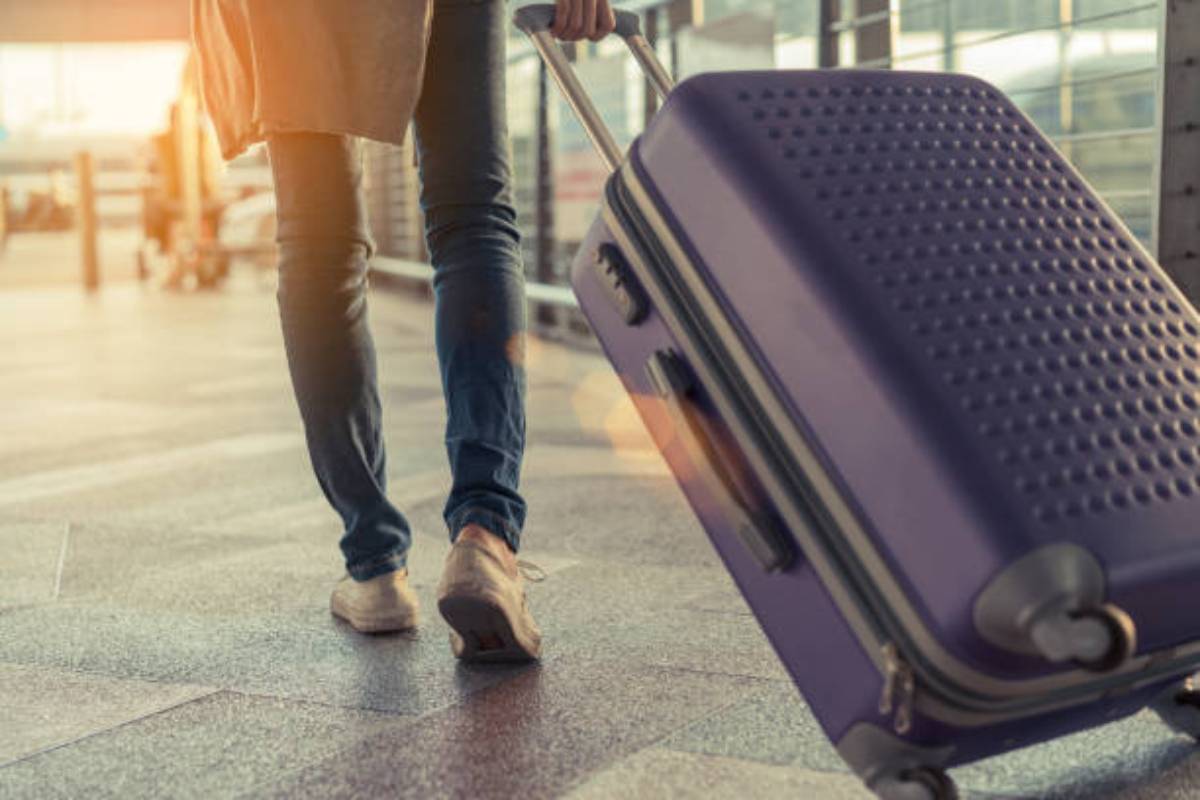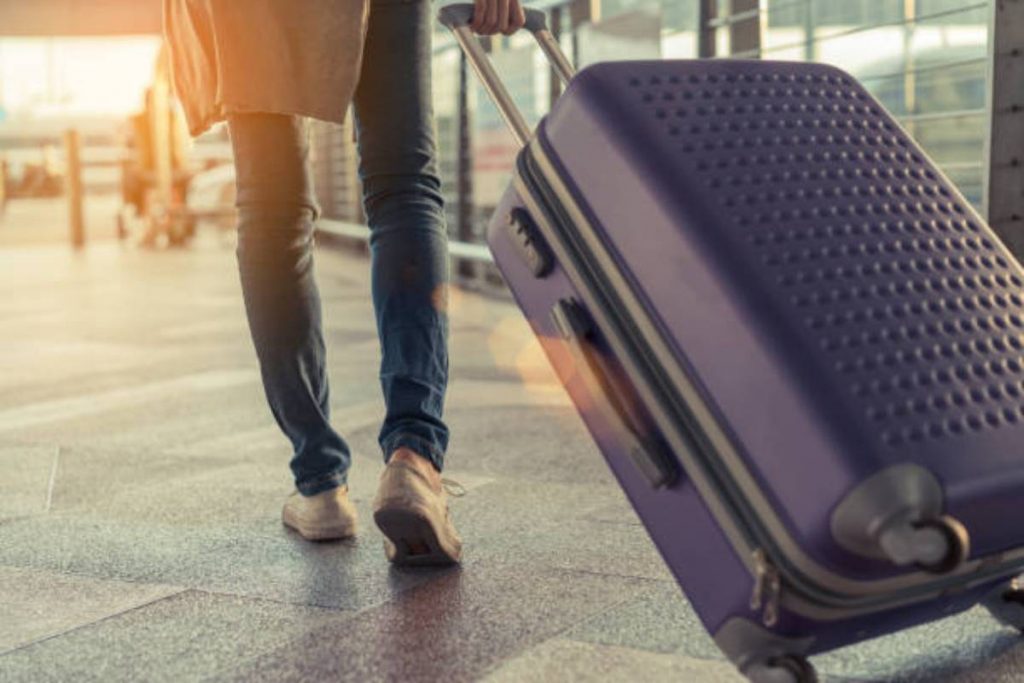 When you're moving, there's a lot to think about – from finding a new place to live to getting your utilities set up to transferring your mail. But one thing that's often overlooked is how to pack your belongings so that they arrive at your new home safe and sound.
Packing up everything you own and moving it to a new location is no small feat, and it's important to take extra care with your belongings to make sure they don't get damaged in transit. After all, you don't want to arrive at your new home only to find that your favorite lamp is broken or your clothes are wrinkled beyond repair.
So how do you go about packing a suitcase for a move? Here are a few tips to get you started:
"5,4,3,2,1 rule"
To make the process of packing a suitcase as painless as possible, follow this simple 5-4-3-2-1 rule: 5 days before the move, start by packing up non-essentials like books, knick-knacks, and out-of-season clothing. 4 days before the move, focus on packing fragile items like dishes and glassware. Three days before the move, pack up your linens and apparel. 2 days before the move, pack up electronics and other items that require disassembly. And 1 day before the move, pack a suitcase with essential items like toiletries, a change of clothes and any medications you may need. 
Tips to Pack a Suitcase Before a Move
Be free of unnecessary belongings
The first step in any packing process is to get rid of items that you no longer need or use. Go through your belongings, and ask yourself if there are any items you can do without for the move. Purging unnecessary belongings will make it easier to pack up the things that matter most. After all, the less you have to move, the lower your moving expenses will be. So take careful notice of what you've got before packing.
Protect your suitcase with a covering
One of the best ways to keep your belongings safe during a move is by using a protective covering to line your suitcase. This can be anything from bubble wrap and packing peanuts to an old sheet or towel. Use packing paper, plastic wrap, or peanuts to fill any empty spaces in your suitcase, and consider using a garment bag to protect your nicer clothing items.
Water damage and more general wear and tear are common problems with soft-sided suitcases. It is recommended to wrap your suitcase with a moisture-resistant covering such as packing paper, plastic wrap, or peanuts to keep belongings clean and dry.
Roll the majority of your garments
Rolling your garments is one of the best ways to save space in a suitcase, and it can also help reduce wrinkles. To roll clothes properly, start by folding them in half lengthwise. Then, starting at the bottom of the garment, begin rolling it up tightly. Once you've reached the top, tuck in the sleeves or any other loose ends to ensure that your clothes stay neat and wrinkle-free. When packing a suitcase for a move, it's important to be organized and systematic. T-shirts, underwear, sweaters, pants, jeans, and casual collared shirts can all be rolled.
Make a neat fold in your finest clothing
Not all of your clothing items can be rolled, especially if you have more formal or nicer pieces. For these garments, it's essential to take extra care when folding them. Start by laying each garment flat on a firm surface and smoothing out any wrinkles as you go. Then, fold the item in half along its length, ensuring that the sleeves are lying flat. Next, fold the garment in half again and then in half once more. Once you've reached this point, you can tuck the folded garment into your suitcase. Be sure to pack these items on top of your rolled garments so that they don't become wrinkled.
Use packing cubes to save space
If you want to save even more space in your suitcase, consider using packing cubes. Packing cubes are essentially small bags that fit perfectly into a suitcase and help keep its contents organized as well. When packing your suitcases, place all of your rolled clothes inside one cube and any folded items like t-shirts or sweaters into another. Not only will this save space, but it will also make unpacking a breeze.
Place your first-day essentials box on top
It's important to pack an essentials bag for your first day in your new home. An essential box is basically a small duffle bag or suitcase that's packed with items you'll need for the first day. This should include any toiletries that you may need, along with a change of clothes and any medications you might require. To make this process easier, consider placing your essentials bag on top of your suitcase when packing it. That way, you'll know right away where to find everything you need when you arrive at your new home.
See Also: What You Need to Pack in an Essentials Box When Moving
Fill your shoes with socks, gadgets, and other knick-knacks
One of the best ways to save space in your suitcase is by using all available nooks and crannies. To do this, stuff small items like electronics, socks, and knick-knacks into your shoes. This will not only help keep everything neat and organized, but it can also help prevent any breakage or damage to your belongings.
Place your nice shoes in a shoe bag or protective covering to keep them safe
If you're moving with nice shoes, from high heels to sneakers, it's essential to take extra care to protect them. The best way to do this is by placing them in a shoe bag or wrapping them in a protective covering. This will help keep your shoes clean and free of any scuffs or scratches.
Tuck toiletries into a waterproof bag for safekeeping when traveling
Toiletries are an essential part of any packing list, but they can be a pain to pack. The best way to deal with this is by investing in some travel-size toiletries and placing them in a waterproof bag. This will help keep your toiletries organized and protected, and it will also save you some valuable space in your suitcase. Make sure you have a sturdy and water-resistant bag for your toiletries and cosmetics when you relocate. This will keep your face wash, toothpaste, and cosmetics from leaking onto your other goods.
Fill an empty grocery or tote bag with dirty clothing
When moving, you'll likely accumulate a lot of dirty laundries. To keep your clean clothes and items separate from your dirty ones, pack an empty grocery or tote bag in your suitcase for dirty clothes. This will help keep your clean items free from any dirt or odors, and it will also make it easier to transport all of your laundries once you arrive at your new home.
Conclusion
So there you have it! Everything you need to know about packing your suitcase for a move. Packing a suitcase for a move can be a clutter-causing task, but with a little bit of planning and the proper packing materials, you can easily pack your suitcase for a move. Be sure to use these tips to make your packing process as smooth and stress-free as possible. Good luck with your move!
Frequently Asked Questions
Do movers move suitcases?
Movers will transport almost everything (everything that isn't illegal or safety concern). You've lucked out because your possessions, including luggage and suitcases, will be transported. Instead of stressing about what to do with your wardrobe, break out your travel luggage and fill it with clean clothing before the big day.
Is it better to roll or fold clothes in a suitcase?
Rolling your sleeping bag takes up less room in your luggage, especially if you only have hand luggage.
See Also: How To Pack Your Clothes For Moving
What side do shoes go in a suitcase?
Place your shoes at the bottom of your suitcase, with one of the soles facing the bottom wall. Continue stacking pairs on top of each other, placing them next to each other. Make sure to fill the lower region entirely to have space for everything else in your bag.
Where should heavy items go in a suitcase?
Pack heavier items such as jeans and shoes near the wheels of your suitcase. This will help to distribute the weight more evenly and make your suitcase easier to maneuver.
What are the best suitcases for moving?
The best suitcases for moving are those that are sturdy, have plenty of storage space, and have multiple compartments to help keep your belongings organized. Some good options include rolling duffle bags, hardshell luggage, and soft-sided suitcases. Look for durable materials and lots of pockets to help make your move as easy and efficient as possible.
Enter your information
Almost done!
Enter your information to view your quote.
Your information is safe with us. By using this service, you agree to receive email communications solely regarding your relocation process