How To Pack Your Clothes For Moving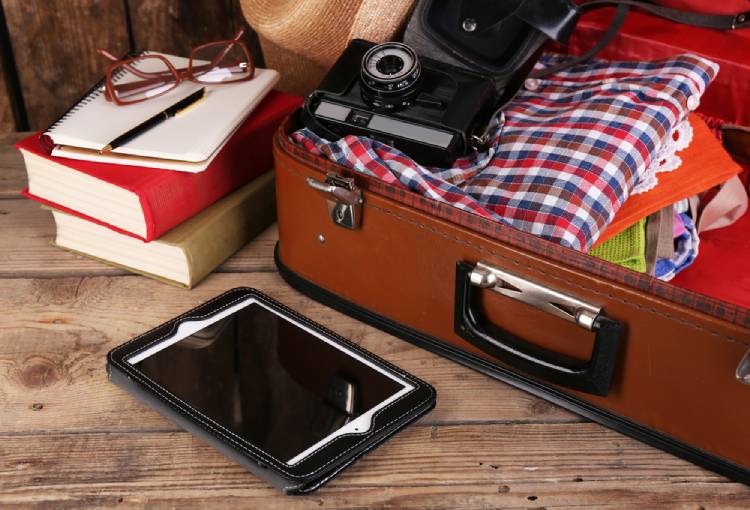 When you think of moving, one of the most tiresome tasks is to figure out how to pack and move your clothes without tearing, at worst, and without wrinkles, at best. Moreover, you'll need to have clothes available to you after you move, since you probably won't be moving into a cave to become a hermit. So, it's not just the packing, but how you put it all together that will determine how smooth or chaotic your journey to your new home is.
In order to simplify this process, we have figured out the best way to organize, pack, and carry your clothes to your new home. Now, keep in mind that while we have made it as easy as possible, you'll still have to make the physical effort, and the only way to avoid that is to hire a professional moving service. Doing that will also save you some time, giving you the chance to catch your breath during this hugely chaotic task.
Organizing Your Clothes
To begin with, we shall start a little before starting the actual process of packing, and focus on organizing everything. This is just as important as the actual packing because organizing all of your clothes and the equipment required to move them efficiently will make the process of moving in, unpacking, and settling down relatively easier.
See Also: How to Organize Your Closet After a Move
Decide What To Keep
First things first, decide what you want to have in your closet. Surely, there have to be a few things in your closet that you haven't even touched in a long time. Now, whether these unused clothes lie in your closet because you're too attached to them, or they are of high sentimental value, doesn't matter. The thumb rule to follow is that if you haven't used an item of clothing for more than a year, it does not need to go with you.
Of course, weather and occasion-specific clothes are an exception. Even then, if the weather in the place you are moving to does not match the item of clothing in question, you might want to consider dropping it from the closet.
Once this decision is made, take all the clothes that you won't be carrying and donate them. Alternatively, if the clothes you have will fetch enough money to balance the efforts, sell them in a garage sale or on online marketplaces.
See Also: Where To Donate Clothes Near You
Sort Your Clothes
Now that you're left with the clothes that you'll carry, you'll need to sort them out in a way that allows you to unpack and find everything without losing your mind. The first thing you need to do is to decide the criteria, based on which you will sort the clothes into individual boxes. While the easiest one is to bifurcate them as tops and bottoms, we suggest you make this process a little more sophisticated. Grab four boxes instead of two, and bifurcate your clothes based on 'nice' and 'not-so-nice', along with tops and bottoms. This will allow you to know exactly what is in which box.
Speaking of boxes and other packing equipment, make sure to have a little extra of everything, especially tape and garbage bags. Other than these two, make sure you get the correct size boxes. We suggest you use medium-size boxes since clothes can get very heavy, very fast. However, if you choose to use big boxes to reduce the number of trips to the truck, make sure you double-box everything and reinforce everything with tape.
Pro-Tip: Start preparing your clothes for the move at least 10 days before the actual move. This will give you ample time to decide everything in terms of what you are giving away, what you are carrying, and how you carry it all. One thing we aggressively recommend is to make sure all your clothes are properly laundered and dried before you pack them. Otherwise, there's a risk of stink, and in some cases mold. Would you really want to start living in a new place by dousing the entire house in a damp stink?
Packing Your Clothes
Now, for the actual packing, one of the most important things to remember is to do the least packing possible. You'll find a lot of packing solutions present inside your home already. The most obvious and easy ones are suitcases, garbage bags, and your dresser drawers.
See Also: Tips for Renting Moving Blankets
Suitcases
If you're moving suitcases or travel bags to your new place, you can use them as packing solutions instead of another item that you have to move. Ideally, fill them up with your shoes, since you want to make sure they aren't creased, wrinkled, or damaged in any way. Otherwise, you can use them to store the clothes that you would fold. Additionally, you can use methods like the military roll in order to fit as many clothes as you can in a single bag.
However, you might have to take a call between using the suitcases for something heavier or expensive, since they're probably the sturdiest packing solution you'll have available with you.
See Also: How to Pack a Suitcase for a Move
Garbage Bags
Garbage bags are great for storing clothes that you don't want to fold. Chances are these clothes are already hanging in your closet. You can use a garbage bag to slide it over multiple hangers at once and secure the top with the drawstring. With the top of the hangers still sticking out, you can carry multiple clothes at once and be very sure of not losing any of them. We do suggest you pack on 5-10 clothes per bag since anything more than that could be heavy and/or big enough to rip the garbage bags.
You can also consider vacuum-sealed bags for the same purpose. While these are not as easily available, a little more expensive, and take a little more effort in order to set them up, they offer much more sturdiness and better sealing. These are especially great when you're packing clothes that you want to put to use immediately after you move since the vacuum will prevent any stench or dew from collecting as well.
Also Read: How to Pack Floor Lamps for Moving
Dressers
Ideally, if you're going to use this trick, make sure the things stored inside the dresser drawers are relatively lightweight. If that's the case, do not empty the dresser drawers at all, just tape the drawers shut so that they don't fling open in transit and you'll have your dresser with everything already stored moved to your new place, making the process of unpacking easier by that much.
One idea is to store things like underwear, socks, towels, and pajamas in the drawer itself. When you finally move in, you'll have a few of the essentials ready. This trick works great most of the time; you just need to be extra careful about taping the drawers shut and tying the dresser properly in the truck.
Wardrobe Boxes
Wardrobe boxes are tall cardboard boxes that have a hanging rack at the top. These are great for moving the clothes that you prefer hanging and do not want to get wrinkled or dirty in any way. Additionally, if you want to use a usually-hanging item of clothing as soon as you get to your new place, these boxes will absolutely justify the slightly expensive price tag they bear.
Speaking of boxes, when packing your clothes, you can sort everything out efficiently in a minimum of four boxes. However, that's not a rule that you need to follow. You can use as many boxes as you see fit, with as many bifurcations. Some of the more common bifurcations can be by season, type of clothes, size, and where to store them. Additionally, if you have clothes that you'll be keeping in storage for a long time, we suggest you to use plastic boxes that seal well and keep a dryer sheet along with the clothes.
Pro-tip: Pack a box with all the clothes you will need in the first week. Unpacking after moving takes more than a week easily when you consider the time it takes to get everything set up and operational. So, in the meantime, instead of diving through your entire closet, having a few outfits on the side will not just save time, but also a little bit of your sanity.
Since we're talking about moving clothes, you cannot skip the accessories that go along with all of your clothes. Packing them is a different ball game altogether since they're at a much larger risk of breaking and/or damaging the things stored around them.
Also Read: How to Pack Shoes For Moving?
Jewelry
When it comes to your priced jewels, we know that most of them are delicate and need to be handled in the appropriate ways. Considering that and how susceptible pieces of jewelry are to getting lost, we recommend you to make sure they're packed and placed with utmost care.
When it comes to necklaces, the best way to store them is to put the majority of the necklace through a cardboard roll, or a straw if it fits, and then tying the clamp on the outside. The thing is, you'll have to do so individually for every necklace, otherwise, they will get tangled in a very cramped space.
After you're done with that, you might want to throw a bunch into a single bag with their threads hanging out, giving you something to hold them or hang them by.
Earrings are relatively easier. All you need is a foam plate to push all the earrings through. However, we suggest you tape the backs of the earrings and the foam plates in order to avoid the backs of the earrings from falling out.
Since a majority of jewelry can be hooked or pierced, these two ideas should work for almost everything. However, if you have jewelry that's very important to you, we suggest you carry them with their boxes. If you store your jewelry in a jewelry box, you might not have to do anything other than taping the box shut so that it does not open mid-transit. Also, don't leave your valuables for the moving crew; carry them with you in your car as a precaution!
Shoes
Shoes, on the other hand, are relatively easy since they require relatively large boxes and the best way to store them is to do so in isolation. You can store them in your hard luggage in order to keep them from getting damaged. Furthermore, you can stuff the shoes with socks or paper to provide a little extra protection and retain their shape.
One thing to remember is that shoes take up a lot of space, but are relatively light. You can dedicate an entire box to them to make it easy. However, we suggest you store each pair of shoes individually before putting them in one large box.
Hats
Hats can be stored together, making it a quick task. Ideally, you must bifurcate your hats based on their type and size. However, since the tops are mostly dome-shaped, you might be able to get away with only bifurcating them based on size.
Also See: How To Pack Electronics For Moving Also Read: How to Pack Your Car When Moving
Quick Clothing Hacks
Here are some Packing 101s for your clothes to make them even more efficient for you:
Do not overstuff boxes since they become much more susceptible to tearing or breaking.
Load the boxes by placing the heavier items at the bottom.
Carry all of your valuable clothes and accessories with you when you move.
Avoid putting jewelry with clothing. More often than not, one of those two things will end up damaged.
Take extra care when packing things that you won't be using for a long time since you want to avoid dampness and insects making home in your favorite outfits.
Take extra care when securing the boxes shut. Even more when labeling them.
Read Also: Best Moving Hacks
FAQs
Is It Better To Pack Clothes In Bags Or Boxes?
While bags might be easily available, packing your clothes in boxes would minimize the risk of damage as well as the amount of dust and dirt that settles on your clothes.
See Also: How to Pack Hangers And Hanging Clothes for Moving
Do Moving Companies Pack Clothes?
Yes. A large number of moving companies do offer packing services for your clothes. However, you can do it yourself as the movers might not know what to put where, or how important something is. The best way to avoid this confusion is to have a comprehensive packing checklist.
What Is The Most Efficient Way To Pack Clothes?
There are two ways to pack clothes efficiently. If you want to pack the maximum number of clothes in one box/bag, you might want to use the military roll technique to reduce the amount of space required by each clothing. If you want your clothes to be relatively wrinkle-free, you can use the popular KonMari folding technique.
See Also: How To Book A Moving Company
Enter your information
Almost done!
Enter your information to view your quote.
Your information is safe with us. By using this service, you agree to receive email communications solely regarding your relocation process