6 Best Moving Companies In Columbus, OH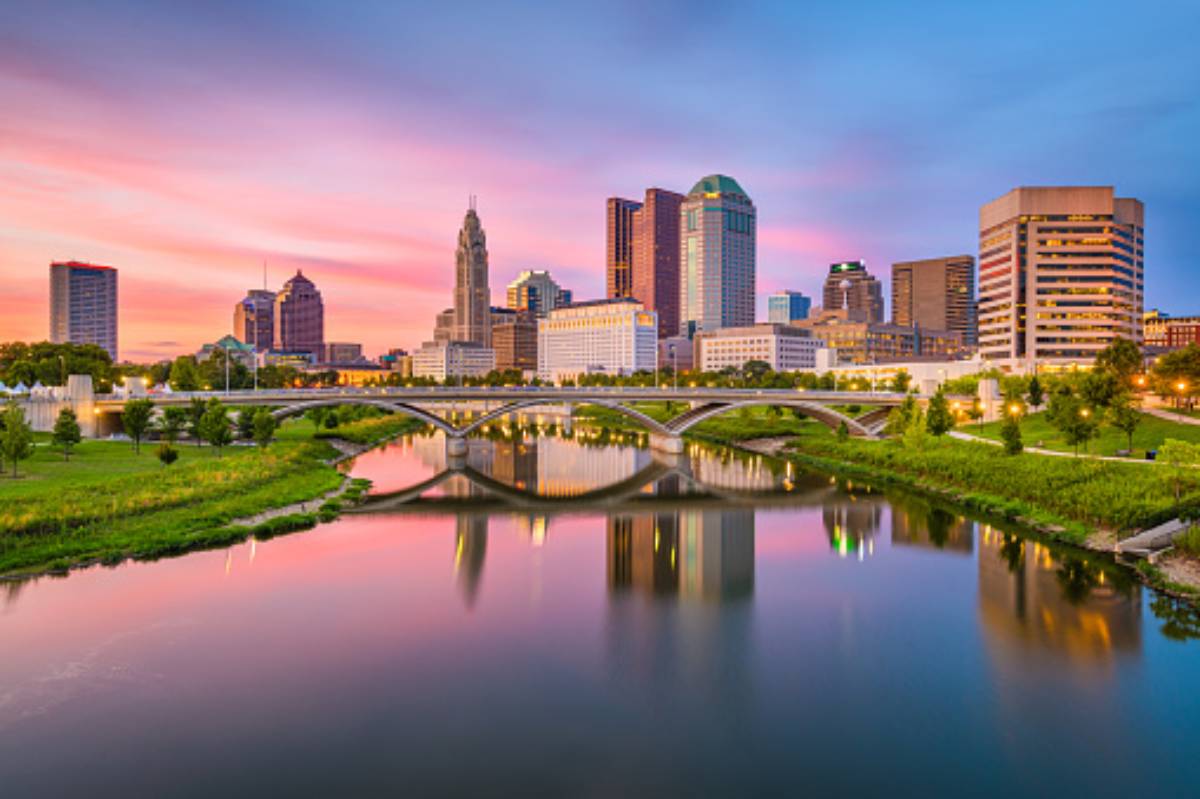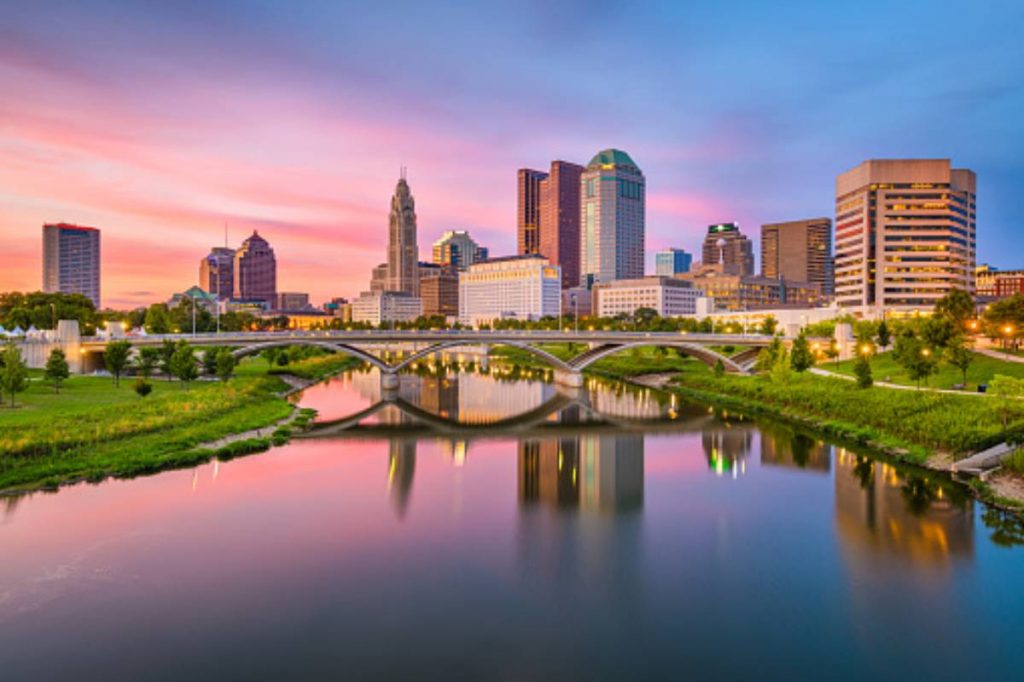 Living in a state capital instills a sense of pride that cannot be found in any other city. It only adds to the experience when the city in issue is Columbus. With its numerous parks and educational institutes, this all-rounder city has attracted visitors from all over the country. However, there comes a time when you need a change of scenery and the only way to do so is to relocate. You'll need the help of a moving company to keep the pace of your moving steady and positive, and the list of best moving companies in Columbus provided below should suffice.
6 Best Moving Companies In Columbus
Leaders Moving & Storage Co.
AIM Moving Services
Moving Ahead Services
MVM Moving & Storage
Integrity Moving And Storage
Hercules Movers
Leaders Moving & Storage Co.
Quite possibly the best moving company you'll come across in Columbus, Leaders Moving & Storage Co. is a bankable name in the region. As the name goes, the company has earned a reputation for being the leader in the moving industry. Having started off with just one pickup truck, today, the company has come a long way with 40+ fully staffed trucks, ready to relocate all your belongings in a safe and secure manner. Be it residential or commercial, there is no move that this company cannot pull off.
If you're looking to move your products from a particular manufacturing plant straight to the customers, the company's cross-docking service will come in handy for you. The sheer number of 5+ ratings by past customers is proof of the company's top-notch quality when it comes to moving services. Apart from Columbus, the company also provides services in Cincinnati, Indianapolis, and Cleveland.
Services / Products offered
Residential moves
Office moves
Storage services
Packing and crating
Cross-docking
Pros
Numerous positive customer reviews.
No hidden fees are involved.
Properly licensed and insured company.
Cons
The company only handles moves within the country and has no international moving services available yet.
Reasons To Choose Leaders Moving & Storage Co.
You cannot go wrong with a company that has nearly 28 years of experience in the moving industry.
Professional and very friendly staff.
Properly licensed, trusted moving company.
Website: www.leadersmoving.com
Contact Number: (614) 885-6683
Address: 7455 Alta View Blvd, Columbus, OH 43085
Google Rating: 4.8
AIM Moving Services
With an aim to provide the best of services to its customers, AIM Moving Services has an A+ rating by the Better Business Bureau (BBB) which only goes to show the company's credibility and reliability. AIM Moving has mastered the art of piano moving apart from the regular residential and office moves. The company's 20+ years of experience have helped them carry out moves in an efficient and hassle-free manner. So, if you're looking for a moving partner that will help you relocate your items across long distances without having to worry about their safety, AIM Moving Services will be your best bet.
Services / Products offered
Residential moves
Long distance moves
Office moves
Piano moving
Priceless items moving
Packing and storage services
Furniture delivery
Pros
Known for its lightning-fast services.
Goes out of its way to cater to the needs of the customers.
Safe and secure storage options are available.
Cons
The company is slightly more expensive than the other moving companies in the city.
Reasons To Choose AIM Moving Services
The company delivers on its promise of 100% honesty, transparency, and complete customer satisfaction.
The staff will treat you like family and will take care of your belongings as their own.
Website: www.movingcolumbusoh.com
Contact Number: (614) 475-1389
Address: 2179 E Livingston Ave, Columbus, OH 43209
Google Rating: 4.6
Moving Ahead Services
Located in the suburbs of Columbus, Moving Ahead Services has certainly taken huge strides in the moving industry in the recent past. One of the reasons this company is preferred by the residents of Columbus is its custom moving services. Since no two moves are the same, Moving Ahead will listen to all your specific needs to help tailor a personalized move for you. You know the company values time if it's known for undertaking military relocations as this particular service requires following stringent timelines.
If you're planning a DIY move and have already rented a truck, you can avail of the labor-only services provided by the company. This would cut down your intense labor time by 5 to 6 hours as loading and unloading require time and stamina.
Services / Products offered
Local and long distance moves
Moving labor services
Military relocation
Corporate relocation
Packing and storage services
Moving supplies
Piano moving
Pros
Licensed and insured movers.
Ranked positively by the Better Business Bureau (BBB).
Cost-effective.
Cons
Last-minute hires can be a bit expensive.
Reasons To Choose Moving Ahead Services
This all-inclusive company has all sorts of services available right from residential moves to commercial/office moves to military relocation.
Moving Ahead has garnered a lot of positive reviews from past customers over the years.
Website: www.movingaheadservices.com
Contact Number: (614) 352-6444
Address: 6500 Shier Rings Rd Suite B, Dublin, OH 43016
Google Rating: 4.9
MVM Moving & Storage
What is the first thing that you look for when hiring a moving company? Its commitment to serving its customers to the best of its abilities. This is exactly what MVM Moving & Storage is known for! The company places the needs of its customers above everything else. They are not experts at just one aspect of moving but undertake every type of move you could potentially require services for. College moves, corporate relocations, and local/long distance moves are all services that they can handle without breaking a sweat.
If you look up MVM Moving & Storage on the internet, you'll find a slew of good reviews that are only growing in number, indicating the company's credibility and quality. The storage services provided by them will make sure that your items have a safe haven by the time you sort things in your new abode.
Services / Products offered
Local and long distance moves
In-home moves
College moves
Specialty moves
Corporate relocations
Disposal and drop-off services
Pros
The free-estimate option is available.
Reasonable pricing makes the move even less stressful.
Courteous and professional movers.
Cons
The surge charge in a last-minute hire will see you shell out quite a bit of money.
Reasons To Choose MVM Moving & Storage
Their prompt response time will clear all your doubts and queries quickly.
Having been in this industry for more than 15 years, the company has a good grip over the know-how of the entire moving process.
Website: www.mvmmoving.com
Contact Number: (614) 230-0667
Address: 3979 Parkway Ln, Hilliard, OH 43026
Google Rating: 4.9
Integrity Moving And Storage
This list of experienced moving companies has another valuable entry by the name of Integrity Moving and Storage. With over 30 years of experience under its belt, it's safe to say that your precious belongings are going to make it to your new home in one piece with Integrity Moving and Storage as your moving partner. The company very proudly and unapologetically boasts of its honesty and transparency, which is backed by customer reviews on various websites.
If you're a student looking forward to starting a new life in a new house but don't have enough help or a vehicle to relocate, Integrity Moving will take care of you in that aspect. Specializing in student moving, the company will do all the heavy-lifting while you continue to focus on your education and the life ahead of you.
Services / Products offered
Residential and commercial moving
Student moving
Piano moving
Hot tub moving
Specialty items moving
Storage services
Pros
A BBB-accredited business since 2004.
Friendly and professional staff.
Short-term and long-term storage options are available.
Cons
Non-operational on Sundays.
Reasons To Choose The Company
The movers are professional, swift, and thorough and won't leave any room for complaints when it comes to delivering top-quality services.
This Columbus-based company is great at pulling off local and long distance moves that require moving heavy items like pianos and complex furniture.
Website: www.integritymovingllc.com
Contact Number: (614) 484-0049
Address: 2050 Corvair Blvd Unit 1, Columbus, OH 43207
Google Rating: 4.9
Hercules Movers
A smooth move is only possible if your choice of a moving company is spot on. Because if this crucial aspect is not in place, your entire moving process is going to be nothing less than a stressful ride. Luckily, Hercules Movers will take that load of stress off your shoulders.
As mentioned on their website, moving need not be a Herculean task and they rightly deliver on that promise. Trusted by a large percentage of the population in the Columbus metro area, the company offers a wide range of services, some of which include local, residential, commercial, and senior moving among others. Apart from that, you can also avail yourself of the junk removal services provided by the company at a fairly reasonable price range. Besides Columbus, Hercules Movers also extend their services to areas like Upper Arlington, Reynoldsburg, and Westerville.
Services / Products offered
Local and long distance moves
Student moving
Senior moving
Junk removal services
Packing and unpacking services
Pros
Free online estimates are available.
Family-owned and operated business.
High attention to detail.
Cons
Availing of the services of this company will see you spend a bit more than what you would pay for other moving companies in Columbus.
Reasons To Choose Hercules Movers
You won't have to burn a hole in your pocket to get top-quality moving services in the Columbus area.
Polite and friendly professionals who will help you pull off a smooth move.
Website: www.herculesmoversoh.com
Contact Number: (614) 981-0490
Address: 1509 Blatt Blvd, Columbus, Ohio, 43230
Google Rating: 4.5
How Much Does It Cost to Hire Movers in Columbus?
We can all agree that moving is a strenuous process and requires a good amount of mental and monetary application. Among the myriad things that go into executing a good move, the financial aspect is one that you need to be aware of, right from the start.
Moving costs may differ largely depending on the location, size of your move, and the cargo space your belongings will occupy. As for Columbus, hiring a moving company will put you down about $470 on average. For a local move, movers will charge you anywhere from around $27 to $53 per hour. To get a better idea of the market rates, make sure to get moving estimates from at least three different moving companies before making your pick. It goes without saying that inquiring about any hidden fees will save you a few extra bucks.
See Also: The Average Cost of a Moving Company
Conclusion
Moving from a place you've so dearly loved leads to a bag of mixed emotions. Similarly, starting a new journey in a new house is equally exciting and scary. To make sure the journey starts off on the right foot, you need a good moving company that will assist you. The list above of some of the best moving companies in Columbus, Ohio should help you refine that search and start your moving process as quickly as possible.
See Also: What Salary Do You Need to Live in Columbus, Ohio?
FAQs On Best Moving Companies In Columbus, OH
How Much Does It Cost To Hire Movers In Columbus Ohio?
Hiring the services of a moving company in Columbus will see you spill about $470 on average. Hourly rates range from $27 to $53 for local moves in this region. However, this cost may depend on a number of factors; the exact location, number of belongings, and the kind of services you avail of, to name a few.
What Is Considered A Long Distance Move?
Generally, a move spanning anywhere over 400 miles is considered to be a long distance move.
How Do You Prepare For A Long Distance Move?
Though a moving checklist is exhaustive and depends from person to person, there are a few common things you can keep in mind while undertaking a long distance move. Some of them include creating a solid moving budget, hiring a moving company well in advance, and moving during the off-season to trim your spending.
Enter your information
Almost done!
Enter your information to view your quote.
Your information is safe with us. By using this service, you agree to receive email communications solely regarding your relocation process