What Salary Do You Need to Live in Albuquerque?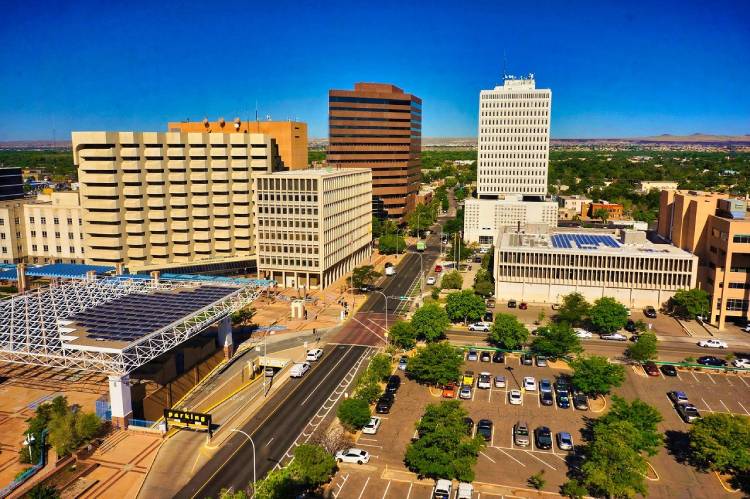 Albuquerque is the largest city in New Mexico, United States, and is the county seat of Bernalillo County. It is situated in the central part of the state, straddling the Rio Grande. Albuquerque's metropolitan area includes all of Bernalillo, Sandoval, and Valencia counties, with a population of 887,077 as of 2019. Albuquerque has been a primary cultural center of New Mexico since its development. The Cube Center and Downtown are home to many art galleries, theaters, museums, and other entertainment venues.
If you are considering relocating to the city of Albuquerque, one of the things you will undoubtedly want to know is what salary you need to live there. The salary you need to live in Albuquerque will vary depending on your lifestyle and budget. This article will outline some of the costs of living in Albuquerque and what salary you need to live comfortably.
Where Does Your Salary Go Living In Albuquerque?
Well, the biggest expense for most people is housing, which means that a typical renter spends about 21% of their income on housing. Other major expenses include food, transportation, healthcare, childcare, taxes, utilities, and miscellaneous costs. Of course, everyone's budget is different, and there are many other factors that can affect how much money you need to live comfortably in Albuquerque. However, these basic numbers give us a good starting point for understanding the cost of living in this city. When all these costs are taken into account, it's no wonder that many people find it difficult to make ends meet in Albuquerque. But, there are ways to save money by carefully budgeting and making wise financial choices. It is possible to stretch your paycheck further in Albuquerque with a little effort.
Costs of Real Estate
Albuquerque's real estate market has been on the rise in recent years, but it is still relatively affordable compared to other cities in the US. The median home price in Albuquerque is $332,426, and the median rent for a one-bedroom apartment in Albuquerque is $1,041per month. Housing costs in Albuquerque are 4% lower than the national average. Of course, the actual cost of housing will vary depending on the neighborhood you choose to live in and the type of home or apartment you rent or purchase. But, in general, Albuquerque is a reasonably affordable place to live.
If you are thinking about purchasing a home in Albuquerque, keep in mind a few things:
The city's housing market is highly competitive, so you will need to be prepared to make a quick decision when you find a home you like.
Albuquerque's real estate prices are still rising, so it is essential to consult with a real estate agent to get the most accurate information about current market conditions.
It is always good to get pre-approved for a mortgage before beginning your search for a home in Albuquerque.
Some of the best neighborhoods in the city are Nob Hill, Downtown, and the East Side. Nob Hill is a historic neighborhood with a Bohemian vibe; it is home to many boutique shops, art galleries, and restaurants. Downtown Albuquerque is the city's financial and business center. The East Side is a rapidly gentrifying neighborhood with a mix of the old and new architecture.
See Also: Best Moving Companies In Albuquerque
Cost of Transportation
Albuquerque's public transportation system is operated by the Albuquerque Rapid Transit (DART) system. The ART bus system offers 31 routes that cover most of the city. A one-way fare on the ART bus system is $1, and a day pass costs $2. A monthly pass costs $30.
In addition to the ART bus system, Albuquerque also has a light rail system known as the New Mexico Rail Runner train service. It charges you between $2 to $11.
The cost of transportation in Albuquerque is slightly low compared to other cities. However, if you choose to drive your own car, you will need to factor in the cost of gas and parking. Gas prices in Albuquerque are about 1% lower than the national average. The average cost of a gallon of gas in Tucson is $2.52, which is lower than the national average of $2.60.
Taxes
Taxes are important because it drives the city's economy. Albuquerque's tax rates are among the lowest in the state, and the city offers a number of exemptions and rebates that make it an attractive place to live and work. Albuquerque's average effective property tax rate is just 1.05%, well below the national average of 1.19%. The city also has a sales tax of 7.88%. In addition, Albuquerque offers several tax breaks for businesses, including a 90-day grace period for new businesses to get up and run without having to pay any taxes. As a result, Albuquerque is a great place to do business, and its low tax rates make it an attractive option for individuals and families as well.
Cost of Utilities
Albuquerque is the largest city in New Mexico and is served by a number of utilities, including electricity, gas, water, wastewater, and solid waste. Utility costs are 15% lower than the national average. The average monthly cost of energy is $142.85.
The city is served by two electric utilities: Public Service Company of New Mexico (PNM) and El Paso Electric Company (EPE). PNM provides service to the vast majority of Albuquerque residents, while EPE serves a small portion of the city in the western part of town. AmeriGas Propane Services in Albuquerque. Water service is provided by the City of Albuquerque, while wastewater service is provided through the Albuquerque Metropolitan Arroyo Flood Control Authority. Waste Management Inc. and Republic Services Inc provide solid waste services in Albuquerque. All of these utilities are essential to the city's operation and provide vital services to its residents.
Healthcare Cost
Albuquerque is home to a number of hospitals and medical centers that provide quality healthcare to its residents. The University of New Mexico Hospital is the state's only Level 1 trauma center and is one of the top-rated hospitals in the country. Lovelace Women's Hospital is another top-rated hospital in Albuquerque, and Presbyterian Hospital is also highly rated. In addition, Albuquerque is home to many smaller hospitals and clinics that provide quality care to residents.
The cost of healthcare in Albuquerque is 2% lower than the national average. A routine doctor's visit may cost $108.83, while a trip to the dentist could cost $93.49, and a veterinary may cost $49.57 or more.
Childcare
In Albuquerque, NM, the typical fee of a nanny is $13.39 per hour. You may anticipate paying anything from $11.50 and $20 per hour, depending on your location, duties, qualifications, and type of care required.
Albuquerque has a number of great options for childcare. One highly rated option is La Petite Academy, which has five locations in the city. Another great option is The Children's Courtyard, which has four locations in Albuquerque. There are also several smaller, family-run childcare options in the city.
See Also: Moving To Albuquerque – Relocation Guide For 2022
Cost of Food
The cost of food in Albuquerque is 5% lower than the national average. A gallon of milk costs an average of $1.84, a dozen eggs cost $1.72, and a loaf of bread is $3.16.
Albuquerque has a number of great options for food. One highly rated option is The Artichoke Café, which serves American and New Mexican cuisine. Another great option is La Boca Taberna, which serves Spanish tapas. There are also several smaller, family-run restaurants in the city that offer great food at reasonable prices.
However, Albuquerque has a few ways to save money on food. One is to cook at home whenever possible. Grocery costs can add up, but they're usually cheaper than eating out. Another option is to take advantage of discounts and coupons. Many restaurants offer discounts for military personnel, seniors, and students. Lastly, it's worth checking out happy hour specials, which can be found at many bars and restaurants around the city. With a little effort, it's possible to find affordable food in Albuquerque.
Miscellaneous Costs in Albuquerque
Entertainment and personal care costs can add up quickly in Albuquerque. A night out at the movies for two people can easily cost over $40 when you factor in the cost of tickets, snacks, and drinks. And if you want to catch a show at one of the city's many live music venues, you can expect to pay around $60 for two tickets. If you're looking for a more low-key evening, a few rounds of drinks at a local bar will set you back about $30. Gym memberships in Albuquerque can range from $20 to $70 per month, depending on the type of gym and the amenities offered. So if you're planning to live in Albuquerque, it's important to factor these costs into your budget.
Understanding the Job Market
Albuquerque is a great place to find a job. The city's job market is diverse and booming, with plenty of opportunities for both skilled and unskilled workers. And, because Albuquerque is such a large city, there's a good chance you'll be able to find a job that matches your skills and interests. Whether you're looking for a job in healthcare, technology, or any other industry, you're sure to find plenty of options in Albuquerque. The top employers in Albuquerque are:
Albuquerque Public Schools
Sandia National Laboratories
Presbyterian Healthcare Services
The University of New Mexico
City of Albuquerque
Lovelace Health System
University of New Mexico
Kirtland Air Force Base
These employers offer a variety of job opportunities in fields such as healthcare, education, government, and more.
How Much Should You Earn To Live Comfortably Well In Albuquerque?
In order to live comfortably well in Albuquerque, it is recommended that you earn a salary of at least $42,445 per year. This salary will enable you to afford a comfortable lifestyle, including a modest apartment, transportation, utilities, and other necessary expenses. However, if you want to live a truly lavish lifestyle in Albuquerque, you will need to earn more; this way, you can afford a luxury apartment or home, high-end restaurants and shops, and an expansive entertainment budget. Regardless of your lifestyle preferences, it is possible to live comfortably well in Albuquerque if you earn an adequate salary.
According to the Department of Labor in the United States, a single individual must earn $16.29 per hour. If only one adult works, two adults with one child must earn $31.86 every hour. The cost of living for two parents who both work and have two children is approximately $22.91 per hour.
See Also: New Mexico DMV Change of Address
Conclusion
Moving anywhere can be a daunting task, and if you're considering moving to Albuquerque, it is important to do the research in order to make your move a successful one. Albuquerque offers many things to do for its residents, like private hot balloons ride, a ghost tour of New Mexico, and visiting the Indian Pueblo cultural center so that you'll never feel left out. In order to live comfortably, you'll need to earn at least $42,445, depending on your lifestyle. In this article, you can find out a breakdown of different expenses so that it will meet your ends. Thanks for Reading!
Frequently Asked Questions
What is the crime rate in Albuquerque?
The crime rate in Albuquerque is 63.28 per 1000 residents, in which 13.38 are violent crimes, and 49.90 are property crimes.
What is the cost of living in Albuquerque?
The cost of living in Albuquerque is relatively affordable. The average cost of living index is 91.1.
What are the best things to do in Albuquerque?
For art lovers visiting the Indian Pueblo cultural center is a treat for the eyes also ghost tour of New Mexico is something your kids will enjoy, and watching sunrise or sunset in the private hot balloon ride with the family will give you the warmth.
What is the unemployment rate in Albuquerque?
The unemployment rate in Albuquerque is 5.1%.
What is the poverty wage in Albuquerque?
The poverty wage for a single adult without dependents is $6.19 per hour. If only a single adult is working, the required hourly pay for two adults with one kid is $10.56. For two adults with two children, it's $6.37 if they're both working.
What is Albuquerque known for?
It is known for its hot air balloon festival, watermelon-colored mountains, and an exotic river with a unique geography.
Enter your information
Almost done!
Enter your information to view your quote.
Your information is safe with us. By using this service, you agree to receive email communications solely regarding your relocation process