Moving To New Mexico – Relocation Guide for 2022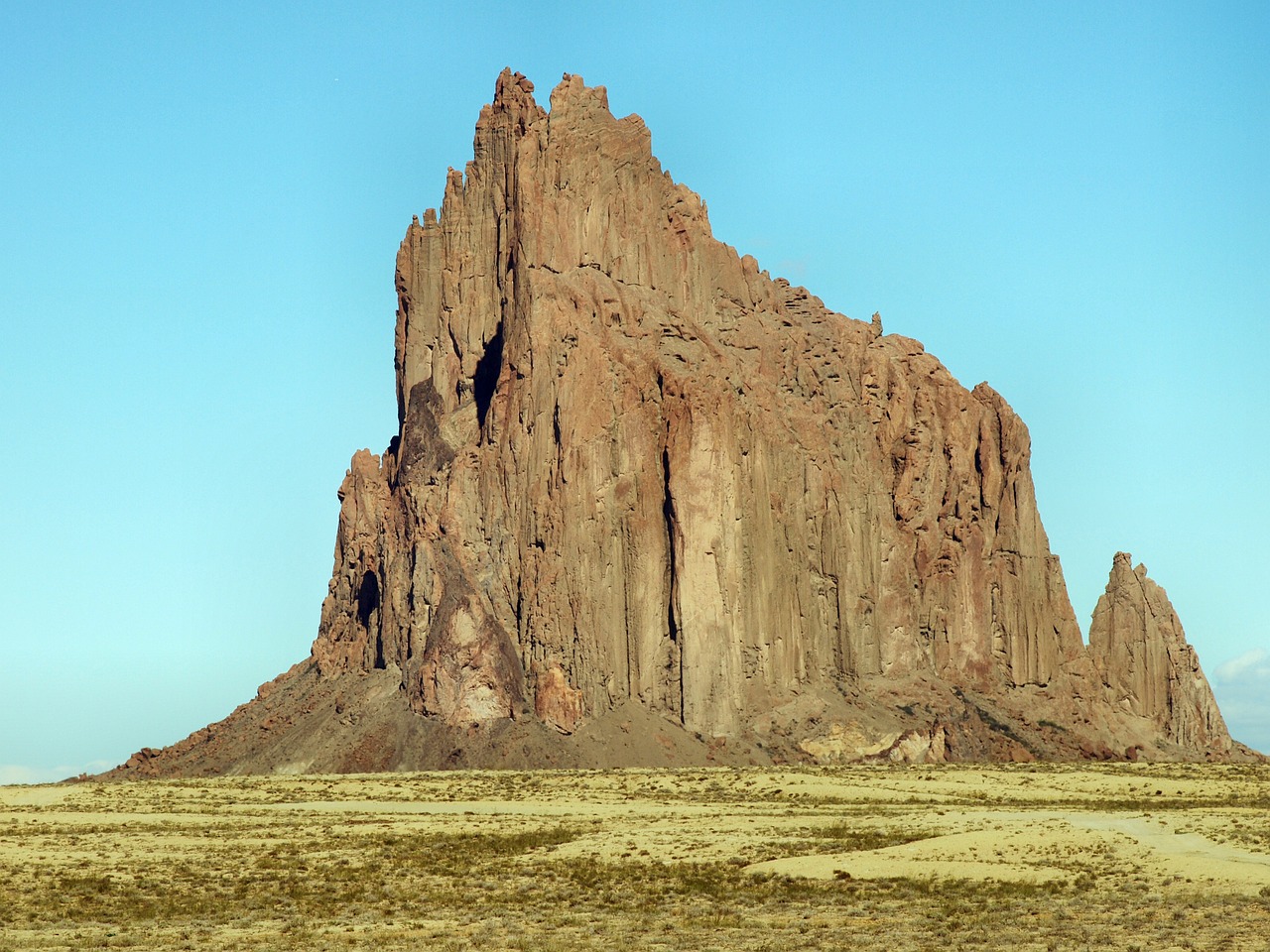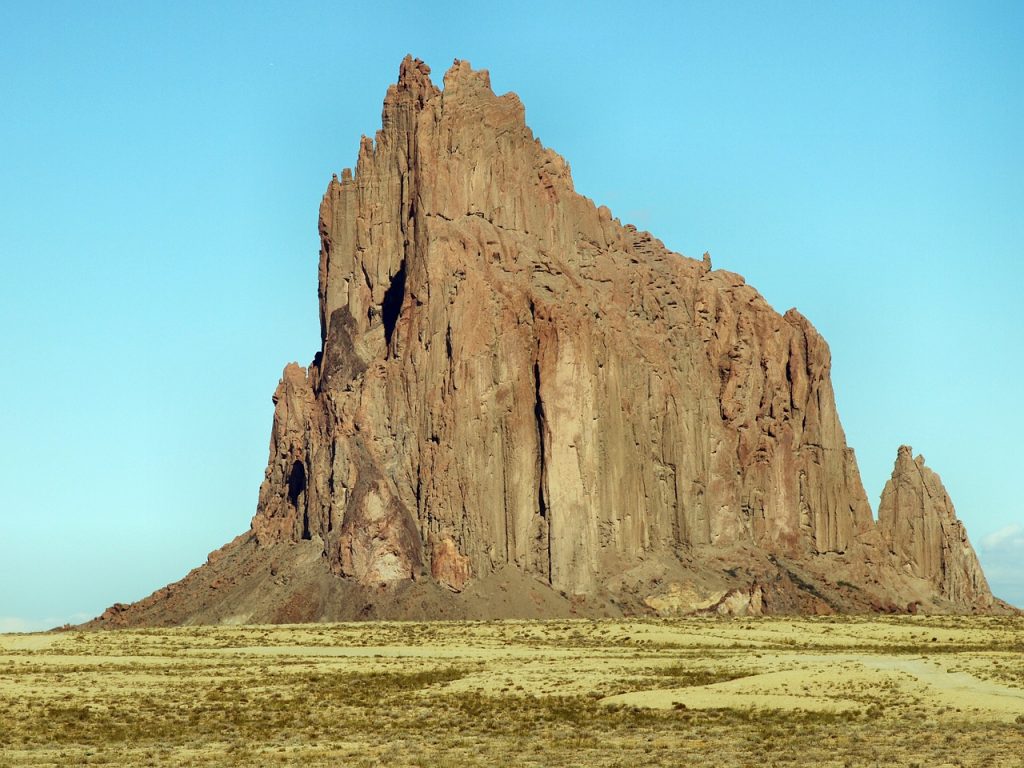 The nickname 'Land Of Enchantment' is much more than apt for the state of New Mexico. With just over 2 million residents in a state that is 121,590 square miles wide, New Mexico is one of the largest, and consequently least crowded, in the country.
This state has an amazing culture that is heavily influenced by the residents migrating from the neighboring country of Mexico and the large native population that has been here for a long, long time. In fact, when put together, these two cultural backgrounds make about 80% of the population in the state, meaning anybody who moves here has access to a lot of diversity.
There's a lot more to this state than just the culture and the landscapes, though. To put it in perspective, here are a few things to know about moving to New Mexico.
Pros And Cons Of Moving To New Mexico
Pros
The population in New Mexico is very diverse. It has a lot of its residents belonging to Spanish, Native American, and Mexican backgrounds. This makes the state a melting pot of multiple cultures, making living here a very unique experience.
Owing to such a diverse population, the cuisine in New Mexico is no less of a treat. You'll find that the food here is not just a combination of food items from different cultures, but also a long list of fusions of said cuisines. One thing that you should definitely try is the Green Chile Cheeseburger.
New Mexico is blessed with a lot of great landscapes. You'll find a few national parks, a couple of volcanic sites, and hundreds of miles of biking and hiking trails. Not just that, New Mexico also has some amazing rock climbing opportunities. Whether you like looking at mountains or climbing them, you'll easily find something that suits your taste.
Living in New Mexico is relatively inexpensive. The cost of almost all major expenditures, like housing, groceries, healthcare, and utilities, is lower than the national average.
Cons
Limited Job Opportunities
The job market in New Mexico is very small and highly competitive. The majority of permanent jobs in this state are in the healthcare industry. Other than that, people have to look out for seasonal jobs since the state does get a lot of tourists for a limited amount of time.
According to WalletHub, New Mexico doesn't rank very well when it comes to K-12 education. That said, there are still a few schools that provide decent educational opportunities for children. As a parent, you might just have to take extra effort to find the right school for your child.
While traffic jams are infrequent, the commute time in the state of New Mexico is still very high. That is entirely due to the condition of the roads here. You'll find cracked and pothole-ridden roads in the urban areas, which will get worse once you tread off into the rural areas.
Due to poverty and low income in this state, the crime rate has increased in the last few years. But there are a few safe areas where you'll find families living happily. However, there are a few places you need to be wary of. For instance, Gallup is termed as the most unsafe city in this state.
Weather In New Mexico
Located in the southwestern part of the USA, New Mexico has a varying topography. The highest point in the state is Wheeler's Park, at 13,166 feet while the lowest point is Red Bluff, just 2,847 feet above sea level. This difference in elevation has a huge impact on the climate in this state.
The summer season in this state is known to be hot, but with low humidity. At elevations below 1,000 feet, temperatures exceed 100°F on some days. However, the average daytime temperature during the hottest month lies in the low 90s range at lower elevations. As you go up, this average might drop to the 70°F – 80°F range. The warmest days generally occur in June, right before the thunderstorm season sets in.
The winters in this state are a mixed bag. While the days are relatively warm, temperatures drop very rapidly during the nights. It goes below freezing temperature in all parts of the state, with some even touching 0°F.
The state of New Mexico gets very low rainfall. The average rainfall in the state is a mere 14 inches, which peaks in the summer. The northern mountains get about 20 inches of rain while the deserts in the south receive only 10 inches on average. Snow, on the other hand, is abundant in the mountain ranges. In the winters, the northern region receives snow ranging from 60 inches to 160 inches, while central and northern parts receive 20 inches to 40 inches, on average. The southern end of the state rarely records snow above 5 inches.
The months of May to August see a lot of hazardous weather. You'll also see a lot of thunderstorms, floods, and tornadoes in spring and summer. New Mexico sees an average of nine thunderstorms every year.
Also Read: Top 10 Cheapest States to Live In 2022
Cost Of Living In New Mexico
The cost of living is ranked on a scale that starts from one. The national average for the USA is at 100 and every place within is ranked accordingly. That being said, New Mexico is known for its affordable cost of living. According to BestPlaces, New Mexico ranks 88.1 against the national average. This means the state's average cost of living is lower than the national average. In fact, the capital city of Santa Fe is known as one of the most inexpensive places in the state.
Buying A House
If you're considering buying a house in New Mexico, you should be glad to know that the median cost of a typical home in New Mexico is $259,771. This is considerably lower than the national median cost of $291,700. Over the past year, New Mexico has seen an 18.7% appreciation in real estate costs but the prices are still comparatively affordable.
See Also: New Mexico DMV Change of Address
Renting A House
According to Zillow, the average rent in New Mexico, as of December 2020, was $0.85 per square foot. This means, for an average apartment of approximately 1,500 square feet, the rent will be around $1,250 per month. This makes New Mexico cheaper than the rest of the country, the average for which is $1,650.
Taxes
New Mexico is known as a tax-friendly state since it does not levy taxes like inheritance tax or estate tax. Considering the taxes that the state does collect, it's still one of the most affordable states when it comes to tax rates. The tax breaks and other economic incentives the state provides on personal and corporate income also make New Mexico a tax-friendly state.
The three primary taxes levied by the state are income tax, property tax, and gross receipts tax. The income tax is levied by the state between the rates of 1.7% to 4.9%, within four income brackets. The rates for this tax vary on your marital status as well.
The property tax, on the other hand, is levied by the state, counties, and school districts. This property tax is not levied on personal use or personal property. However, it's very hard to get an exemption on business-use properties, personal or otherwise. The property tax is levied at an effective rate of 1%.
The Gross Receipts Tax (GRT) is the replacement for sales tax levied by the state. The biggest difference between a sales tax and GRT is that it's levied on services as well as goods, unlike the sales tax, which is charged only on goods. GRT is charged by the state at 5%. On a local level, the rate of GRT varies from county to county. At its highest, Taos Ski Valley charges a combined rate of 8.68%, while it's the lowest in Lea County at 5.5%.
Utilities And Other Expenses
For basic utilities like electricity, heating, water, and garbage disposal, the average cost is about $140 and a decent internet connection will cost you about $60 per month. The food costs in New Mexico run close to the national averages. You can get yourself a lunch at a decent restaurant with a drink menu for about $15.
As for the costs of transportation, you need to realize that about 90% of the residents of New Mexico drive to work. Gas costs $2 on average. This translates to about $1,000 per year, only commuting to work. As for public transportation, it's very limited but will get you from point A to point B for about $30 per month.
Healthcare in New Mexico is what contributes to a majority of expenses when calculating the cost of living. On average, the cheapest insurance plan a resident of New Mexico can buy will cost $350 per month. However, the plans that cost less, cover less out-of-pocket costs. As you go up the list of insurance plans, your monthly expense might increase but your out-of-pocket charges at the time of treatment will decrease, depending upon your insurance.
Crime Rate In New Mexico
The crime rate in New Mexico is relatively high. A major contribution to the crime rate is the poverty in the state. According to NeighborhoodScout, a site that ranks the crime rates in a given region based on crimes committed per 1,000 residents, the state of New Mexico has a total crime rate of 39.45.
When it comes to violent crimes, New Mexico has a violent crime rate of 8.32, which is almost double the national average of 4. This brings the chances of any resident becoming a victim of violent crimes to about 1 in 120. The property crime rate of New Mexico is 31.13, whereas the national average of the USA is 21. These stats bring the chance of becoming a victim of property crimes to about 1 in 32 in New Mexico. Overall, the state of New Mexico has a high crime rate, though it could vary based on the location in the state.
Economy And Employment Opportunities In New Mexico
The GDP of this state is majorly contributed to by the federal government, which also happens to be the biggest employer in the state. Other contributors to the GDP of this state are its natural resources, retail trade, and tourism.
Much of the state's income is generated by the 25,000 oil wells. This is closely followed by the tourism sector that attracts more than 30 million tourists every year to experience the cuisine, culture, and natural beauty that this state has to offer.
Some of the biggest employers in the state of New Mexico are as follows:
1. Akal Security
2. Sandia National Laboratories
3. Presbyterian
4. Los Alamos National Laboratory
5. The University of New Mexico
6. First Alamogordo Bancorp of Nevada
In the state of New Mexico, you need to have a median income of at least $26,531 per year for it to be considered a livable salary.
Education In New Mexico
The education system in New Mexico is one of the lowest-scoring in the country. In fact, in the year 2019, New Mexico ranked 50 for its school systems. However, that is now changing. There are multiple new initiatives taken by the government to improve the quality of education in the state.
Amongst the few that make it to the top, here are the best schools in New Mexico:
Elementary Schools
Mountain Elementary School, Los Alamos
Chamisa Elementary School, Los Alamos
Barranca Mesa Elementary School, Los Alamos
Des Moines Elementary School, Des Moines
Middle Schools
Albuquerque Academy, Albuquerque
Sandia Preparatory School, Albuquerque
Bosque School, Albuquerque
Los Alamos Middle School, Los Alamos
High Schools
Arrowhead Park Early College High School, Las Cruces
Los Alamos High School, Los Alamos
La Cueva High School, Albuquerque
Mandela International Magnet School, Santa Fe
Colleges And Universities
New Mexico Tech, Socorro
New Mexico State University, Las Cruces
Eastern New Mexico University, Portales
University Of New Mexico, Albuquerque
Traffic And Transportation In New Mexico
The public transport system of this state, like many others in southwest America, is one that leaves too much to desire. Since New Mexico has stayed highly rural, the roadways there are not very different. Even after the immense efforts taken to urbanize the state, only a few parts like Albuquerque, Santa Fe, and Gallup are the urbanized areas.
Airways
The only major airport in the state is in Albuquerque. Other than that, Santa Fe has a smaller airport that only serves the inner corridor of the state. Farmington, Hobbs, Roswell, Gallup, and Taos are some other areas that have commuter air service. However, if you're planning on going to the southern part of the state, you might just fly to El Paso, Texas, and then commute to your destination by road.
Roadways
If you plan on moving to Santa Fe, you might be able to get by without a car. However, to go anywhere else, you'll need to have some sort of vehicle at your disposal. This state is as rural as it gets and you'll be left to your own devices to figure it out. However, the unending landscapes that this state offers will make you forget the inconvenience of not having any public transportation available.
When it comes to flagging a cab on the road, you'll only be able to do that in Santa Fe and Albuquerque. In the rest of the state, you won't find cabs cruising around. So you'll have to keep a few phone numbers handy once you get there.
As for buses, there are a few shuttle services that run in the major cities, with the biggest network being between Lamy, Santa Fe, and Albuquerque. Other than that, you can use the Greyhound bus services to get to the smaller towns in New Mexico. The long distance routes that the Greyhound buses cover offer some spectacular views while taking you to all major cities like Santa Fe, Las Cruces, Albuquerque, and Gallup.
Railways
Amtrak operates two rail lines in this state. However, they only stop at a few towns that are mostly tourist-centric. Other than that, you can use the Southwest Chief Line, which is the most well-connected in the state. However, even that will not connect you to a majority of the destinations. There is only one intercity rail line in the state of New Mexico. It connects Albuquerque to Santa Fe and might be the easiest way to commute between the two cities.
Places To Visit In New Mexico
With its stunning landscapes, infused cultures, and open stretches of empty roads, New Mexico has a lot of wonders to have rightfully earned the moniker of the Land Of Enchantment. The state also offers a very unique tourist experience with its UFO-centric hubs and art colonies. For a better idea of the places to visit in New Mexico, here's our list of the top tourist attractions in this state.
1. Carlsbad Caverns National Park
The majority of this national park is underground. With 120 known cave systems, Carlsbad Caverns National Park was a huge repository of limestone that was deposited by an ancient sea. The cave systems are built by carving the limestone, giving this place a unique landscape.
2. White Sands National Monument
Located about half an hour away from Alamogordo, the White Sands National Monument is a sight to behold. This place is full of gypsum sand that has built up a landscape of sand dunes that are 60 feet high, on average. You can take the 16 miles round trip around the park to get a feel of how vast the place is. Carry a few sleds and some snacks to have a picnic here.
4. Bandelier National Monument
To all those who are intrigued by volcanoes, this is the place for you. Bandelier National Monument is a 33,677-acre preserve that puts some of the most unique volcanic landscapes, archaeological sites, and remains of indigenous habitat on display.
5. International UFO Museum And Research Center
Opened in 1992, the International UFO Museum And Research Center is a unique place that takes inspiration from the 1947 'Roswell Incident' that put the tiny town of Roswell on the map.
A few more places that you should definitely check out are:
Taos Pueblo
Cumbres-Toltec Scenic Railway
Best Places To Live In New Mexico
There's much more to the state of New Mexico than the landscapes and the sunsets. You'll find a lot of places that are serene and growing. While there have been a lot of efforts for urbanization, there are a few places that have already taken the cake in this state. The top of that list is as follows:
1. Corrales
Corrales is popularly regarded as the best place to live in New Mexico. It has a very rural vibe but has all the urban amenities that you would need. Agriculture and wineries make a huge part of Corrales's culture and economy. Despite the rural vibe, you'll find that this place has some of the best-educated residents in the state. Corrales also boasts of some of the highest salaried residents, best schools, and lowest crime rate in the state.
Population: 8,588
Median Home Value: $447,600
Monthly Median Rent: $1,049
Annual Median Household Income: $85,580
2. Los Ranchos De Albuquerque
Los Ranchos De Albuquerque is rich, culturally and capitally. While wineries and agriculture are a dominant theme in this part of the world, you'll also find a lot of other venues like grower's markets, antique shopping, and ceramics. Statistically speaking, Los Ranchos De Albuquerque has highly educated residents. Consequently, the unemployment rate here is the 7th lowest in the state. However, all of this comes with a rather heavy price tag, with housing costs being almost double the state average.
Population: 6,114
Median Home Value: $447,700
Monthly Median Rent: $1,077
Annual Median Household Income: $64,732
3. Raton
Raton is a statistical champion in this list. It's the city with the third-lowest crime rate, with the 7th best home price-to-income ratio, and scores a mighty 80 when it comes to the overall cost of living, where the national average is 100. Raton also enjoys a very low commute time. This is bliss since this city also has the 6th lowest unemployment rate in the state. All of this, added with the Sugarite Canyon State Park, Shuler Theater, and the bustling Downtown, make Raton an amazing place for a young adult trying to make a life.
Population: 6,047
Median Home Value: $83,700
Monthly Median Rent: $723
Annual Median Household Income: $31,034
4. Albuquerque
Albuquerque is New Mexico's biggest city, in terms of area and population. It's no surprise that the cultural diversity in this city is also very well known, along with its unique cuisine. Albuquerque is also known as an adrenaline junkie's paradise, because of the Sandia Peak and the many hot air ballooning venues you'll find here. Albuquerque also has some of the lowest dropout rates in New Mexico, owing to the many great schools in the area.
Population: 559,374
Median Home Value: $198,200
Monthly Median Rent: $873
Annual Median Household Income: $52,911
5. Santa Fe
Situated at about 7,000 feet above sea level, Santa Fe is the highest capital city in the USA. With the Rocky Mountains as the background, Santa Fe offers residents a huge serving of culture and cuisine. However, Santa Fe is known as one of the most expensive areas to live in the state since the cost of living exceeds the state average by almost 10%. People do not mind paying that much more for the urban feel, the safe roads, and the quality of education this place has to offer.
Population: 83,922
Median Home Value: $470,000
Monthly Median Rent: $1,080
Annual Median Household Income: $57,972
Summing Up
While the numbers don't do any favors to this state, it has a lot of potential. It's a growing market in all respects of the word. If you're someone who does not bother with any of it and want to move to a place that will offer peace, serenity, and a lot of beautiful, sunny days, New Mexico is the place for you.
Of course, the rural nature of this state will take some getting used to. However, that's also one of the biggest contributors to the unique experience it holds. Just do your research, learn how to fix your vehicle, and download maps before you move here! Use our Moving Calculator to Calculate the cost of your move to New Mexico.
FAQs
Is It Safe In New Mexico?
Unfortunately, New Mexico has some of the highest average crime rates in the country. However, you'll still find gems like Albuquerque and Raton, which are arguably safer than a lot of other places in the state as well as the country.
Is New Mexico Expensive To Live In?
No, New Mexico is renowned for its low cost of living. You can find affordable housing and living costs in almost all parts of the state, even the bigger cities like Albuquerque and Santa Fe.
What Is A Good Salary In New Mexico?
According to the economy of the country, a salary that is anywhere above $79,000 yearly ($6,630 monthly) would be considered a good salary in New Mexico.
Enter your information
Almost done!
Enter your information to view your quote.
Your information is safe with us. By using this service, you agree to receive email communications solely regarding your relocation process