Moving to Indianapolis – Relocation Guide for 2022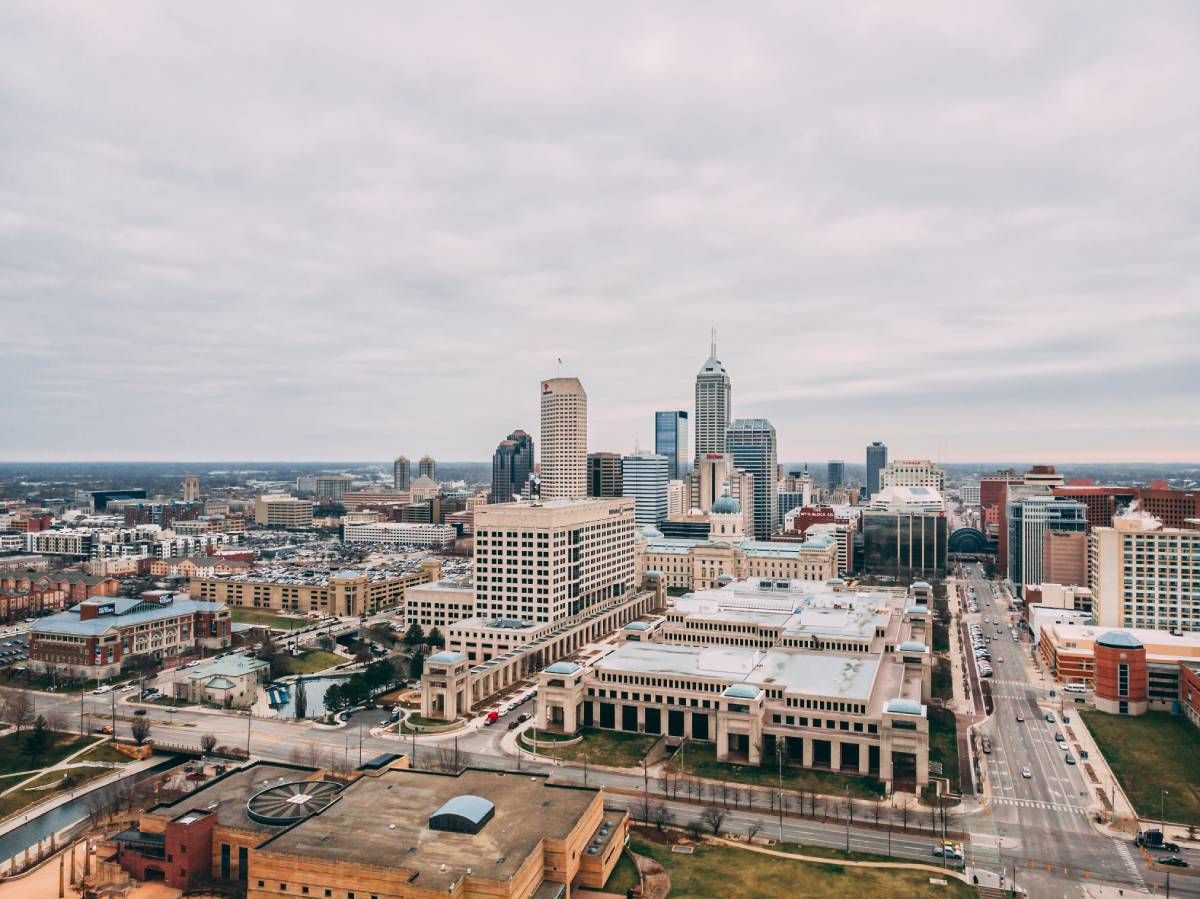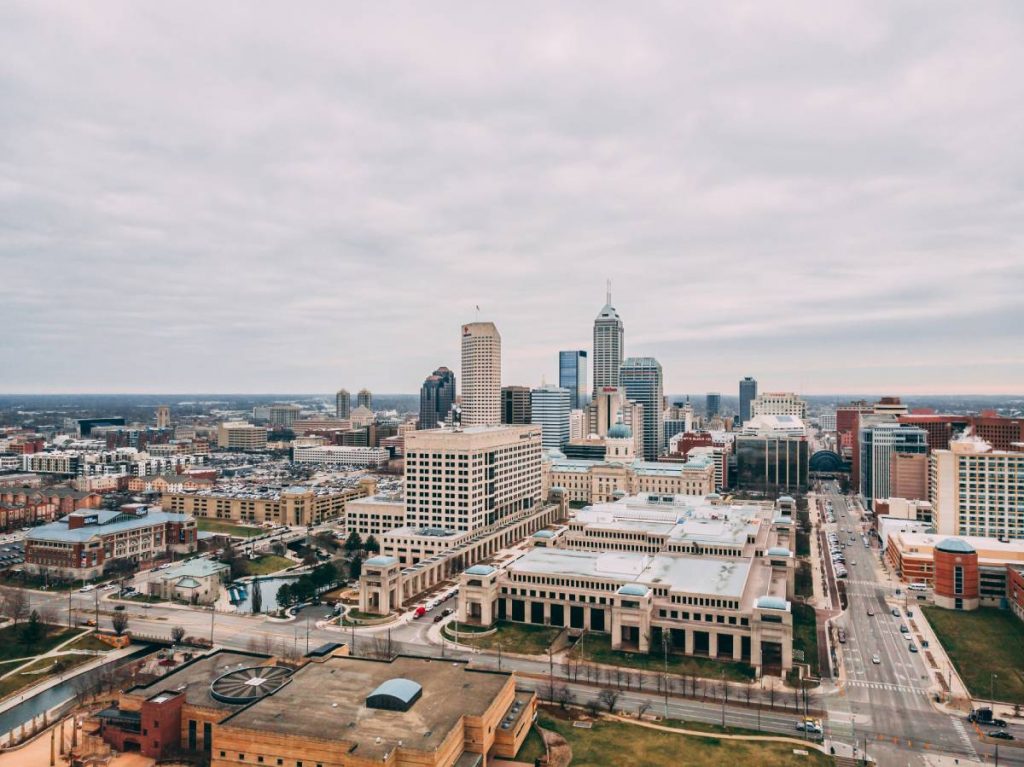 Indianapolis is a big city located in the heart of the Midwest with small-town feels. It is known for its country life, rich historical architecture, dynamic sports scene, growing economy, and more. It is also the capital and most populous city of the state of Indiana. Besides, it has ample job opportunities and is one of the best places in the States to raise a family.
If you have been looking for a change of scene or just different opportunities, Indianapolis could just be the place for you. Let us have a look at the things that moving to Indianapolis can offer you.
Pros And Cons Of Living In Indianapolis
Pros
A Welcoming City
Indianapolis is a city that is warm and welcoming towards newcomers. You will feel at home and get comfortable with the city very quickly.
Great Outdoors
There's a lot of green space for your kids to play in. Ample parks and riverfronts make it apt for outdoor activities.
Reasonable Cost Of Living
Along with a high standard of living, the cost of living in the city is quite reasonable. This is one of its most attractive features.
Almost No Traffic
One of the many likable things about Indianapolis is the lack of traffic; its lanes are some of the less crowded ones you will find in the country. The easy commute is one of Indianapolis' best assets.
Walkability
If you like exploring a city on foot, you'll love Indianapolis. The city is well-connected by lanes and streets, making it a very walkable city to live in.
Cons
Lack Of Cultural Diversity
The cultural shift will be a hard pill to swallow when moving to Indianapolis. It lacks cultural diversity, which can be hard for some people to adjust to.
Spotting Potholes Is Common
The roads are not well maintained in the city and the potholes are proof of the same. Driving around is made inconvenient due to the shoddy state of the roads.
Neglected Public Transportation System
The public transportation system is quite neglected in the city. Using public transportation is not a practical option when living in Indianapolis, and you're likely to need a private vehicle to get around.
Extreme Winters
The winters in Indianapolis are extreme. This can be that much worse to bear if you're not used to being in cold regions.
Lack Of Terrain Diversity
It lacks a wide range of terrain. Heading to a mountain or beach is impossible in the city, and you'll need to drive out and away for a change of scene.
Weather In Indianapolis
Just like any other city in the Midwest, Indianapolis has brutal winters. From November through February, getting out of the house becomes difficult because of the harsh winter winds. The average temperature during winters can reach as low as 20°F.
The snowfall also adds to some of the inconveniences caused by the winters. Indianapolis experiences snowfall of about 22 inches per year on average according to Bestplaces. And January is the month that experiences the most snowfall in the city. So, make sure you carry your winter jackets and boots to keep yourself warm.
The months from June to September are the most pleasant months in Indianapolis. The month of July experiences temperatures of about 84°F on average and is also the month that experiences the most humidity and warmth throughout the year.
The city also experiences moderate rainfall which averages up to 42 inches every year.
Cost Of Living In Indianapolis
Indianapolis is one of the cities with a low cost of living. The city is inexpensive compared to most other cities in the USA. According to Bestplaces, the overall cost of living index of Indianapolis is 83.5 which is lower than the national average. Plus, it also has a great housing market and enjoys low prices on utilities – this and more will be explained further.
Buying A House In Indianapolis
The housing market in Indianapolis is growing and getting very competitive day by day. Thankfully, the houses on the market are still relatively cheaper than most other cities, making investors and realtors interested in the properties available.
| | | |
| --- | --- | --- |
| | Indianapolis | United States |
| Median Home Value | $199,800 | $291,700 |
As you can see in the table above, the houses in Indianapolis are much cheaper than the national average according to data from Zillow. With a steady job, buying a house in Indianapolis will be easy for anyone!
Renting A House In Indianapolis
The city of Indianapolis offers affordable places to live in. Additionally, there are ample apartments and houses on rent in the market. Renting a house during the initial phase of your move is a good idea. It will give you a chance to know if you like the neighborhood or not and allow you the liberty to move if need be. Most residents in the city of Indianapolis choose to live in rented homes as the rent is quite affordable in all parts of the city.
We have a table with breakdowns of the monthly amount you could spend on rent in Indianapolis. The data is from Bestplaces.
| | | |
| --- | --- | --- |
| Apartment Size | Indianapolis Average Monthly Rent | US Average Monthly Rent |
| Studio apartment | $650 | $950 |
| 1-Bedroom Home | $759 | $1,050 |
| 2-Bedroom Home | $897 | $1,278 |
| 3-Bedroom Home | $1,150 | $1,680 |
| 4-Bedroom Home | $1,260 | $1,950 |
As you can see in the table above, the rent in the city of Indianapolis is lower than the national average. It is an affordable city to live in when compared to many other cities like NYC, Seattle, etc. So, if you're waiting it out until you have the funds to buy a new house or are on a budget, renting an apartment in Indianapolis is the best option for you.
Taxes In Indianapolis
The tax rates in the city of Indianapolis are average. The sales tax in the city is 7% which is 0.3% lower than the national average. The income tax, on the other hand, is a bit higher than the national average. The income tax averages up to 4.9% in the city, according to Bestplaces.
The property tax in Indianapolis is slightly higher than the national average of 1.08%. On an average, a resident of the city pays 1.15% on property tax. Even then, the housing market is relatively more affordable here.
Expenses In Indianapolis
Utilities and other monthly expenses amount to a large sum of money that add to your cost of living in a city. Along with affordable housing, the overall cost of living in Indianapolis is also very affordable. In this city, you'll be spending a lot less than the national average when it comes to general expenses.
Expect to pay around $169.40 per month for your basic utilities (water, heating, garbage disposal, electricity), while gas comes to around $2.45 per gallon according to Numbeo. Your monthly internet bill could be around $66.90, while your phone bill will be around $175.62. Unless you plan on living off of microwave meals (not something we recommend), you'll need to account for your groceries as well. According to Payscale, a loaf of bread will cost you around $3.12 in Indianapolis, while a gallon of milk is around $1.75. A carton of egg costs around the same – $1.65.
According to Payscale, Indianapolis' healthcare costs 6% lower than the national average. You can expect to spend around $104.84 on a trip to the doc, while a visit to the vet will be around $51.20.
See Also: What Salary Do You Need to Live in Indianapolis
Crime Rate In Indianapolis
When moving to a new city, having a look at the crime rate is one of the most crucial aspects of research. You need to understand if the city you want to live in is safe or not. Indianapolis has a high crime rate, making it one of the unsafe cities in the USA. As a resident of Indianapolis, you have one in 22 chances of being a victim of property and violent crimes according to Neighborhoodscout.
In the state of Indiana, Indianapolis ranks among the two percent of the cities with the highest crime rates. The violent crime rate is doubled in Indianapolis; it is 8.76 while the national average is 4. You have a 1 in 114 chance of being a victim of violent crime in the city.
Just like violent crimes, the property crime rate in Indianapolis is 36.05 which is almost double the national average of 17.75. As a resident of the city, you have a 1 in 28 chance of being a victim of theft or burglary. The city has a very high crime rate in most neighborhoods. So if you are looking for a safe city to move to, Indianapolis may not be the right place for you.
Economy And Employment Opportunities In Indianapolis
The economy of Indianapolis has seen steady and consistent growth in the past few years. The GDP of Indianapolis in the year 2020 was estimated to be $146 million according to fred.stlouisfed. The city also ranks 21st when it comes to economic growth in the USA. Some of the major industries that have contributed to the economic growth and development of Indianapolis are education, healthcare, research, social services, and manufacturing.
According to Payscale, residents of Indianapolis have an average annual salary of around $64k. With the help of Bestplaces, we have put together a table that will give you a better understanding of the economic stability and condition of the city of Indianapolis.
| | | |
| --- | --- | --- |
| | Indianapolis | US Average |
| Average Household Income | $45,709 | $57,652 |
| Job Growth | -4.7% | -6.2% |
| Median Family Income | $56,149 | $70,850 |
| Unemployment Rate | 2.0% | 3.9% |
Along with steady economic growth, Indianapolis has also experienced an increase in the job market by 2.5% over the past two years according to Bestplaces. There are ample job opportunities available for skilled and educated professionals seeking to grow their professional careers in the city. The future job growth in the city is predicted to be more than 35%, which is higher than the national average.
We have listed down average annual salaries from Zippia; these salaries are from some of the biggest employers in the city of Indianapolis.
Rolls-Royce Corp – $78,000 a year
Simon Property Group – $38,000 a year
Eli Lilly & Co – $85,000 a year
Anthem – $48,000 a year
LGC Hospitality Services – $26,000 a year
Allison Transmissions – $74,000 a year
Some other companies that provide job opportunities in Indianapolis are Cummins, St Vincent Hospital, IU Health University Hospital, FSSA/Financial Management 85, Salesforce and Roche Diagnostics Corp.
Education In Indianapolis
Indianapolis is known for providing high-quality education to students at both elementary and higher levels of education. The city of Indianapolis has more than 300 schools that provide top-notch education to students living in the city. It also has some of the best universities and colleges that have excellent diplomas and master's courses for higher education.
Let us have a look at some of the top-rated schools and colleges that Indianapolis has.
Schools
Herron High School
Centre of Inquiry School 84
Rosa Parks Elementary School
South Creek Elementary School
Paramount Brookside School
Colleges And Universities
Indiana University–Purdue University Indianapolis
Marian University Indianapolis
Butler University
Martin University
Franklin College Indianapolis
Traffic And Transportation In Indianapolis
Unlike almost all other things in Indianapolis, its transportation system is not up to the mark. The public transportation system is never on time making it one of the most unreliable commute systems in the city. On an average, one-way commute in Indianapolis takes about 23 minutes according to Bestplaces. This is not exactly an ideal timeframe, but it goes to suggest that the traffic in the city is relatively manageable.
The Indianapolis Public Transportation Corporation's buses aka IndyGo buses feature more than 25 routes throughout the metropolitan areas of the city. This route has more than 7,000 stops that enable you to avail of the services from most parts of the city. When it comes to the fare and passes, you have several options, ranging from a 2-hour transfer ticket ($1.75) and a one-day pass ($4.00) to a 31-day pass ($60.00).
Indianapolis also has a public bike-sharing system called Pacers Bikeshare; it has 50 stations and 525 bikes. Either download the app or head to a kiosk at the station, where you use your annual pass ($125) or pay by the ride. Paying by the ride costs a dollar to access a bike plus 15 cents per mile, while the annual pass gives you unlimited 30-minute rides. You can rent a bike 24/7, from any station, and return it to any station in the city.
Even though Indianapolis has a walk score of 30, its roadways have a lot of scope for improvement. You need to be extremely careful when driving or riding your own vehicle in the city as the roads are not properly managed and maintained. The potholes are the cause of some serious road accidents in Indianapolis. Additionally, the buses aren't well managed, and only a small population of the city opts for them.
Having considered all of the above factors, having your private vehicle is the ideal way to commute in and around Indianapolis.
See Also: Best Moving Companies In Indianapolis
Places To Visit In Indianapolis
Once you move to Indianapolis, you'd want to move around in the city to get accustomed to it. To help you explore the city a little more, we've listed down some of the best places you may want to visit when you have the time.
Children's Museum Of Indianapolis
The Children's Museum of Indianapolis is one of the largest children's museums in the world. Making a day trip to the museum with your family and children is a good way to spend some family time.
Indianapolis Motor Speedway
Indianapolis Motor Speedway is the place where America's most celebrated car race, the Indianapolis 500, takes place. It is a must-visit spot in the city.
White River State Park
White River State Park is one of the best parks in the city of Indianapolis. You can go there for walks or a stroll and soak in the beauty of the city.
Monument Circle
Monument Circle is located in Downtown Indianapolis, also where the city's most important landmark, the Soldiers and Sailors Memorial, is located. You can visit the small cafés in the area for a nice brunch with friends.
Also Read: Moving To Michigan – A Relocation Guide for 2022
Best Places To Live In Indianapolis
One of the most important things is to find a neighborhood or a place to live in the city you move to. It is one of the most time-consuming and daunting tasks when considering a move. There are several factors that come into play when looking at neighborhoods to reside in Indianapolis. To help you make an informed decision, we have listed down some of the best places to live in Indianapolis.
Broad Ripple
Broad Ripple is one of the liveliest neighborhoods in Indianapolis. The majority of the population living in this area is the younger generation who enjoy a good nightlife and party scene. Everything in this neighborhood is in close proximity and within walkable distance. You'll get all of your groceries and other basic necessities available in the local markets in the area.
More than 63% of the population in Broad Ripple are house-owners and very few choose to live on rent. It can be an ideal place for professionals as there are ample companies that have job openings to be filled in the area.
Population: 7,853
Median Home Value: $288,500
Annual Median Household Income: $74,000
Monthly Median Rent: $1,100
Meridian-Kessler
Meridian-Kessler is a neighborhood in Indianapolis where a majority of the population comprises families with children. It is a close-knit community with ample parks and schools in the neighborhood. The housing market in the neighborhood is also highly in demand in current times. There are local markets where freshly produced vegetables and fruits are available in abundance.
Meridian-Kessler also has several small bakeries and small businesses where you can shop for your groceries locally. It is the ideal neighborhood for people who want to move with their families to Indianapolis.
Population: 17,800
Median Home Value: $315,550
Annual Median Household Income: $60,456
Monthly Median Rent: $1,000
Butler-Tarkington
Butler-Tarkington is a family-friendly neighborhood in Indianapolis which is also known for its outdoor activities. This neighborhood provides a high quality of life and has ample resources to provide for its residents. It is a very self-sufficient neighborhood that has something for everybody. In recent times, it has also become a hub for retired couples to live a simple life in the city.
Population: 14,300
Median Home Value: $272,552
Annual Median Household Income: $68,982
Monthly Median Rent: $976
Gateway West
Gateway West is one of the neighborhoods in the city of Indianapolis with an affordable housing market. It is the best place for people on a budget to live in. It is also a neighborhood where a large number of industries are located. These industries have job openings for skilled professionals who are seeking to grow their careers.
Gateway West has a combination of families and professionals residing together in a community. So if you are looking for job opportunities and affordable places in Indianapolis, Gateway West might be the neighborhood for you.
Population: 41,008
Median Home Value: $170,700
Annual Median Household Income: $71,300
Monthly Median Rent: $900
Summing Up
Indianapolis is a city that has academic and extracurricular opportunities for students and amazing employment opportunities for working professionals. The many neighborhoods ensure you can find one that fits your bill, whether you want a house on the cheaper side or a family-oriented neighborhood.
However, if you're someone who depends on public transportation to get around, Indianapolis will disappoint you. Owning a car is practically essential, and even then, the roads aren't very well-maintained. Despite this, there's a bright side – traffic isn't the worst in the city. Finally, winters are harsh and snowy, so keep this and the other points in mind when making a decision. The city sure has something for everyone, and moving to Indianapolis could very well be the ideal decision for you!
Must Read: Top 10 Cities Americans are Fleeting To
FAQs On Moving To Indianapolis
Is It Worth Moving To Indianapolis?
If you are looking for a change in pace and a big city with slow life, then Indianapolis is definitely the city that you should consider moving to. The low cost of living and affordable housing market add to its desirability. So yes, it is worth moving to Indianapolis if the above-mentioned factors are the things you want in your hometown.
Can You Live In Indianapolis Without A Car?
The simple answer to this question is no. The transportation system in Indianapolis is not the most efficient in the United States. Even though the traffic is manageable, public transportation is never on time. You end up wasting your time waiting around for the buses to arrive at your stop. So, we advise you to get your own car for commuting within the city.
What Should I Know Before Moving To Indianapolis?
A few things that you need to know before you move to Indianapolis
The city has great job opportunities for skilled professionals.
Having your personal car is a must for commuting around the city.
The winters in Indianapolis are harsh.
It has high crime rates in most neighborhoods.
See Also: Best Moving Companies In Ohio
What Are The Top 5 Hot Jobs In Indianapolis?
Education, manufacturing, engineering, research, and healthcare are some of the high-paying industries in the city of Indianapolis. So, if you have professional training and education in any of these industries, you are likely to get a job in the city.
Enter your information
Almost done!
Enter your information to view your quote.
Your information is safe with us. By using this service, you agree to receive email communications solely regarding your relocation process