Moving to Detroit – Relocation Guide for 2022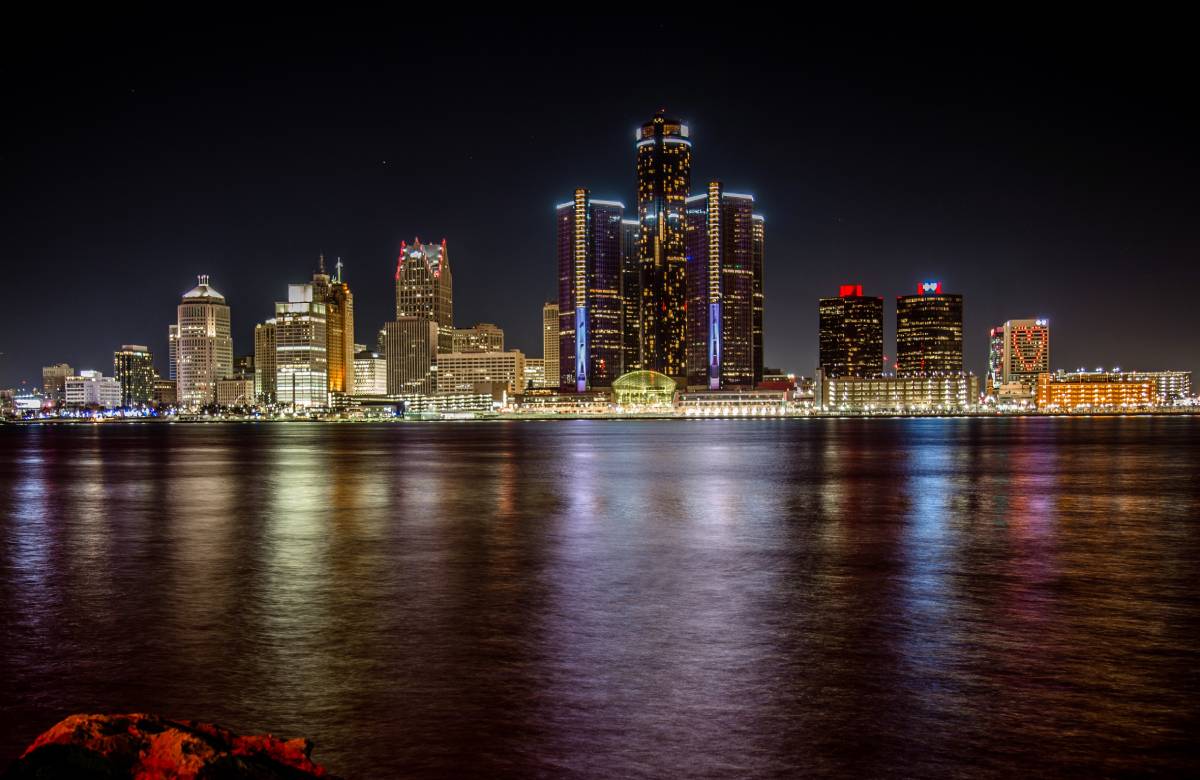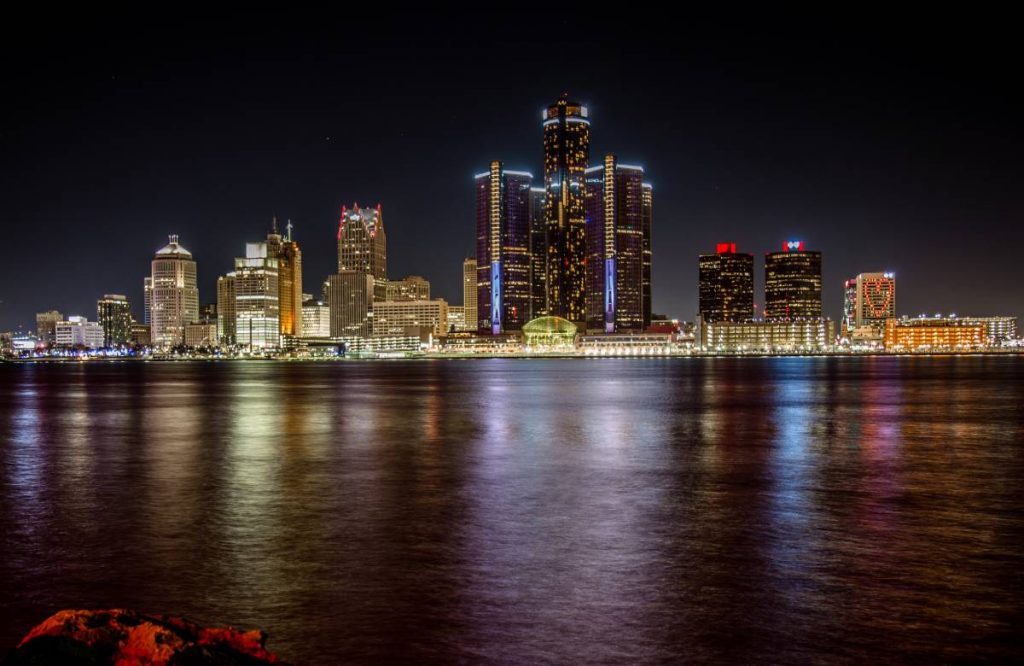 Detroit is a metropolitan city in Michigan, known as 'The Motor City' since it was the center of the American automotive industry for over a century. It's the largest and the most populous city in Michigan, home to over 600,000 residents and spanning over 140 miles. The renovated lofts, cafés, great nightlife, good food, and inviting people have made it a city with a great appeal. It is a very unique city that has a strong sense of kingship and believes in holding the community in high regard. Detroit has a ton of positives, but you need an unbiased overview if you're considering moving to Detroit. Read through our elaborate guide to understand what living in Detroit would be like.
Pros And Cons Of Moving To Detroit
Pros
A Diverse Community
The city of Detroit is a widely diverse city with people of several ethnicities and backgrounds living together. All the residents in the city celebrate all sorts of cultures and histories in their communities. You will find a mix of African-American, Irish, Hispanic, English and other ethnic neighborhoods thriving in the city.
Good Food
The city is known for its thriving food scene. Thanks to the cultural diversity, you'll find all sorts of cuisine in restaurants and cafés in the city. It is truly a heaven for all the foodies out there who want to explore their food options every now and then.
Blossoming Art And Cultural Environment
Historically, art and culture have always been part of the city but it's today one of the most underrated cities when it comes to its art and cultural exploration. In Detroit, people celebrate their culture in the form of art and festivals. The city is always buzzing with something or the other happening.
Affordable Housing Market
One thing you can rely on in Detroit is its affordable housing market. You will find houses of all sizes and price ranges in the city. From affordable apartments to luxury mansions, the city has it all for you. The neighborhoods have houses of all kinds that you can find depending on your requirements.
Cons
Unpredictable Winters
The city has seen a recent change in the weather over the past few years. Once, the winters usually lasted from December to mid-March. They are now extending their stay from October to April. Hot summer days turn into freezing cold temperatures in just a matter of a few days.
Crime Rates
The crime rates in the city are a concerning matter for all old and new residents. Detroit is known as the most dangerous city to live in Michigan. The crime rates are through the roof and gang violence has been increasing in certain areas of the city.
Fewer Job Opportunities
One of the major reasons why the crime rates in the city are spiking is the low job opportunities in the city. The city is still suffering the consequences of bankruptcy that it faced a few years ago and the job market is on the low.
Low-Ranking Public Schools
The public school system in Detroit can function better with a few developments and improvements. The overall ranking of the public schools is low in the city and the quality of education in these schools is not up to the mark. As a result, providing affordable education to your children may not be the easiest situation for you in Detroit.
Weather In Detroit
Typically, you should be able to enjoy all four seasons once you move to Detroit. But in the past few years, the harsh winters in the area have gotten a bit mischievous. The winter months stretch from October all the way to April and can be really harsh as well. January and February are the coldest months with an average temperature of anywhere between 18°F to 25°F according to Bestplaces. The snowfall in the city is also a very common occurrence. With 33 inches of snowfall a year, you may want to prepare yourself with some warm blankets and turn on the heater.
The summers on the other hand are very mild and great for outdoor activities. The average temperatures during the summers are typically anywhere between 70°F to 85°F. July and August are the warmest months, and you can enjoy some homemade popsicles with your family to beat the heat.
Cost Of Living In Detroit
Detroit is the largest and most populous city in Michigan, yet has a low cost of living. It is one of the most affordable cities to reside in Michigan state with a cost of living index of 86 on 100, lower than the national average.
Buying A House In Detroit
Purchasing a house in Detroit can be an amazing investment as the housing market is currently still on the affordable side. The real estate market has shown some steady growth, slowly improving over the past two years.
The prices of homes in Detroit are much lower than the national average making it one of the most affordable places to buy houses. Here's a comparison of the median home values, according to Zillow.
| | | |
| --- | --- | --- |
| | Detroit, Michigan | United States |
| Median Home Value | $64,500 | $320,662 |
Renting A House In Detroit
The rental market in Detroit is very affordable just like its housing market. You can find all sorts of big and small houses in most neighborhoods to rent at fantastically cheap prices.
Here is a comparison of the monthly average rent of different-sized homes in Detroit with the national average according to Bestplaces.
| | | |
| --- | --- | --- |
| Apartment Size | Detroit Average Monthly Rent | US Average Monthly Rent |
| Studio apartment | $550 | $950 |
| 1-Bedroom Home | $640 | $1,050 |
| 2-Bedroom Home | $820 | $1,278 |
| 3-Bedroom Home | $1,040 | $1,680 |
| 4-Bedroom Home | $1,120 | $1,950 |
Taxes In Detroit
When it comes to taxes, the city of Detroit is friendly with its sales and income tax. But it isn't as good when it comes to property taxes. Detroit has a property tax rate of 2.8% which is 1% higher than the national average. The sales tax and income tax, on the other hand, are on power with the national average. The total sales tax rate rests at 6%, while the income tax rate is 2.4%. This happens to be the highest income tax rate levied of all the cities in Michigan.
Expenses In Detroit
The cost of living including all your bills, groceries, and utilities in Detroit is on the lower end. This enables you to live a comfortable life with a steady job in the city. According to Payscale.com, the average cost of living in Detroit is 3% lower than the national average.
When it comes to your average utility bill, you're likely to spend a little higher than the national average since the utilities in Detroit are a bit expensive. Your basic utility bill includes electricity, heating, cooling, water, and garbage. On a monthly basis, you'll be spending an average of $221 on this bill when living in Detroit. If you add a very basic internet plan, which costs $75 a month, your bill goes a little higher. Likewise, your average phone bill ($182.44) may hike up that monthly expenditure.
Your food and groceries cost a bit lower in Detroit. According to Payscale, you spend 9% lower than the national average on food and groceries in the city. A loaf of bread costs $3, a carton of eggs $1.66, and a gallon of milk costs $1.75.
Your healthcare also comes under the expenses that contribute to the overall cost of living. The healthcare facilities in Detroit are cheap, 6% lower than the national average to be precise, and accessible. A one-time doctor's visit costs around $105 in the city and a visit to the vet costs $50.
Crime Rate In Detroit
High crime rates are a concerning issue if you're planning on moving to Detroit. According to Neigborhoodscout, Detroit is only safer than 2% of the cities in the USA and has a crime rate of 56 per thousand residents. It is also part of the 1% of cities in Michigan with such a high crime rate.
The violent crime in Detroit is 23 per 1000 residents, and the national median is 4. With such a high crime rate, your chances of being a victim of a violent crime is one in 44. Just like the violent crime rate, the property crime rate in the city is higher than the national average. The property crime comparison is 33 per 1000 residents, much higher than both the national average (19) and the state average (13).
Both the violent and property crime rates in the city are higher than national and state averages by a great margin. However, there's a high concentration of these crimes in only certain areas of Detroit. The areas that experience a high crime rate are Eastpointe, Highland Park, Downtown, Franklin Park, Fishkorn, Carbon Works, and Von Steuben. Steer clear of these and you'll do fine. We recommend you pay attention to crime rates when looking at places to live in, and also be cautious when visiting them.
Economy And Employment Opportunities In Detroit
Due to the city going bankrupt in the past, it is still recovering from the losses. This cost the city, and over the years it has attempted to rebuild its economy piece by piece and at a slow pace. Naturally, this has affected its overall economic growth. Regardless of this situation, Detroit has definitely managed to get back on its feet quite well in the past few years.
According to fred.stouisfed, the GDP of Detroit in 2020 was around $254 million. This is a great increase in the GDP compared to the GDP of $192.77 million in 2010. It shows that the economy of Detroit is growing slowly but steadily. The sectors that have been contributing to this growth are engineering, manufacturing, healthcare, production, education, architecture, finance, etc.
With this developing economy, the city has also been able to provide more job opportunities. Detroit currently has an unemployment rate of 4.5% according to the US Bureau of Labor employment. This is a number that is higher than the national average (3.9%) but the city has been showing some progress and is on its road to recovery.
According to Payscale, the average salary in Detroit is $73,000 a year. Some of the top employers in the city are the Detroit Public School System, General Motors, The University of Michigan, Ford Motor Company, and the US Postal service.
Education In Detroit
Even though the city has ample schools and universities that offer some interesting curricular and extracurricular activities to its students, its education system leaves much to be desired. In terms of rankings, Greatschool.org does not hold most of these schools in high regard. Most schools in Detroit have a low ranking and finding schools that provide excellent quality education to your kids can be a challenge you face when moving to the city.
We have a list of schools and universities that have an above-average rank as per Greatschools.org.
Schools
Renaissance High School
Carsten Elementary-Middle School
Cass Technical High School
Charles Wright Academy Of Arts And Science
Colleges And Universities
Wayne State University
University Of Detroit Mercy
College For Creative Studies
Henry Ford College
Traffic And Transportation In Detroit
When it comes to the public transportation system, residents have a few options to get around. The Detroit Department Of Transportation (DDOT) has bus services in the metro areas of the city. It is an affordable and efficient mode of transportation used by many locals. The DDOT buses have 122 24×7 Routes, and 30 Local, Crosstown, and Express Routes. It's $2 for a 4-hour ride, while a 7-day DDOT pass costs $17.
If you want to travel from Downtown to the suburban areas and vice versa, turn to the Suburban Mobility Authority for Regional Transportation (SMART) bus services. They serve both the city and suburban areas and have a fast frequency. Apart from the regular buses, SMART buses also have FAST (an acronym for frequent, affordable, safe transit). These buses run on three routes – FAST Gratiot, FAST Woodward, and FAST Michigan – routes and operate every 15-30 minutes, making for a 'fast' way to get to downtown Detroit.
Detroit also has the Detroit People Mover to give you an alternative to road travel in the city. The People Mover is an elevated, automated light-rail system with 13 stations, and runs all the way to key downtown locations. The Mover runs from 6:30 a.m. to midnight on weekdays and extends to 2 a.m. on Fridays. Weekend timings differ, and it's best to check the website to remain in the loop about the latest updates. The Mover isn't just convenient but is also cheap – a one-way ticket costs just $0.75.
Woodward Avenue in downtown Detroit has QLine, a 3.3-mile circulating streetcar. It serves 12 locations in and around the city and has 20 stops. One-way fare on QLine is $1.50, and operating hours are similar to those of the Detroit People Mover. The streetcar's Baltimore Street Station makes for the perfect connecting point with Amtrak, which also has stops at Pontiac, Birmingham, Detroit, Royal Oak, and Dearborn. Detroit also has a few bike, cycle, and scooter rentals that residents can make use of to travel around the city.
See Also: Best Moving Companies In Detroit
In terms of air travel, Detroit's Detroit Metropolitan Airport (DTW) has two terminals – the McNamara Terminal and the North Terminal. There's also the cross border Detroit-Windsor tunnel that runs 7 days a week; single-tunnel fares are $5.
The traffic in the city is not too harsh. Apart from the peak hours, the traffic is manageable and the transportation services run on time unless the traffic in the city acts out.
See Also: What Salary Do You Need to Live in Detroit?
Places To Visit In Detroit
Apart from the neighborhoods each having a distinctive culture and vibe of their own, Detroit city itself has its own overarching vibe. The best way to get a taste of what the city's about is to visit a few popular places, some of which we've listed down for you.
Eastern Market
Eastern Market is a year-long market that you can visit in Detroit to eat some great food, see some art and music shows, and experience the life of the city. It is one of the largest markets in the USA and also a famous tourist attraction.
Comerica Park
Comerica Park is a local hang-out in the city. You can visit the park with your family and friends for a picnic and enjoy the food from various food stalls. You can also ride the Ferris wheel, play baseball, or watch baseball matches and cheer on the teams.
The Henry Ford Museum
When you live in the Motor City, visiting The Henry Ford Museum is a must when living here. The Henry Ford Museum is among the largest auto museums in the world. It is the place where Ford's famous Model T was designed and brought to life. It is one of those landmark places that you must check off from your list.
Also Read: Moving to San Diego – A Relocation Guide for 2022
Best Places To Live In Detroit
From swanky new neighborhoods to a neighborhood dating back to the 1920s and reminiscent of Robin Hood, Detroit's many neighborhoods are a delight. Here's a handful for you to consider when moving to Detroit.
Greenfield
Greenfield is one of the best neighborhoods in Detroit city. The area has a diverse community of people who live in luxury bungalows and Victorian-style houses. Most people in this neighborhood choose to live in rentals, from whom most are single. Due to the lack of high-ranking schools in this area, there are only a few families who reside here. But working professionals will soon take a liking to it. The area has great parks, good places to eat and great nightlife too.
Population: 17,374
Median Home Value: $225,060
Annual Median Household Income: $82,500
Monthly Median Rent: $770
Sherwood Forest
Sherwood Forest is one of the architecturally-unique neighborhoods in Detroit. More than 400 houses in the neighborhood were built in the 1920s, and are uniquely styled with small backyards, perfect for families with children. It is one of the historic districts in Minneapolis and you can see it through the architectural amenities in the area. The neighborhood resembles a small English village and the community is warm and welcoming. The people in Sherwood Forest believe in community life and arrange for events and festivals to celebrate holidays together. It is definitely one of the neighborhoods that attracts a lot of families with children. The schools and parks in the neighborhood are also great.
Population: 1,010
Median Home Value: $350,000
Annual Median Household Income: $125,030
Monthly Median Rent: $884
Palmer Woods
If you are looking for an affluent, uptown, close-knit yet historical neighborhood to spend your retirement life in, Palmer Woods is perfect for you. It is one of the more quiet and small neighborhoods that is self-sustained. This neighborhood is a bit away from the city and has a lot of green space with big trees covering both sides of the streets. Most people in this neighborhood are homeowners and it's a small community of people who reside here. It is an ideal place for retiree couples to live in.
Population: 1,041
Median Home Value: $620,408
Annual Median Household Income: $115,817
Monthly Median Rent: $910
Beverly Hills, Detroit
Even though this Beverly Hills neighborhood is not the same Beverly Hills of California, the prices of homes in the city are pretty much in the same price range. This is one of the more expensive neighborhoods in Detroit that has houses that range up to a million dollars and higher. Beverly Hills has everything that you'll need, from grocery stores, shopping centers, and local markets to restaurants, hotels, and anything else you can think of. For families who are looking out for a luxurious lifestyle in Detroit, Beverly Hills is the neighborhood for you.
Population: 10,362
Median Home Value: $481,235
Annual Median Household Income: $127,319
Monthly Median Rent: $1,230
Summing Up
By the looks of it, Detroit sure seems like a nice place to live in Michigan. It is a lively city that makes for an affordable place to live in because of the low cost of living. The city has unique homes that date back to the 1940s or even older which adds to its charm. The richness of art and culture here is underrated, but is one of the best in the country and there is no denying that.
The high crime rates, low rates of schools, and fewer job opportunities may seem like a downer, and certainly can be if you don't plan things well enough. But, the warm and welcoming community is an added asset. It is definitely one of the cities that enables you to prosper and grow both in terms of family and your professional career. If any of the things mentioned above intrigue you, you may want to consider moving to Detroit.
See also: Relocation Companies for Moving to Detroit
FAQs On Moving To Detroit
Is Moving To Detroit A Good Idea?
Yes, moving to Detroit is a great idea if a low cost of living, welcoming neighbors, green spaces, unique houses, and a comfortable life are what you like. But you also need to know that the city has high crime rates, poorly rated schools, and scanty job opportunities. You need to weigh all of your options and make a decision for yourself.
How Safe Is It To Live In Detroit?
The city of Detroit has crime rates that are higher than the national average. These crime rates make Detroit one of the most unsafe cities in the US to reside in. Despite the situation, crime is concentrated in only certain parts of the city. There are still many areas within the city limits that are safe for you and your loved ones.
Is There Anywhere Nice To Live In Detroit?
Detroit has many neighborhoods that are cozy and comfortable to live in. For people planning to move with families, Sherwood Forest and Beverly Hills are two of the most loved neighborhoods. Downtown and Crocktown are places with a large number of singles and Palmer Woods is ideal for retired couples.
What Is Detroit Known For?
Detroit is otherwise known as the Motor City. It is home to some of the biggest motor companies. Other than that, Detroit is also known for its art, music, culture, history and abundance of green spaces in most of its suburban neighborhoods.
See also: Tips on Moving to a New City
Enter your information
Almost done!
Enter your information to view your quote.
Your information is safe with us. By using this service, you agree to receive email communications solely regarding your relocation process