Ultimate Local Moving Guide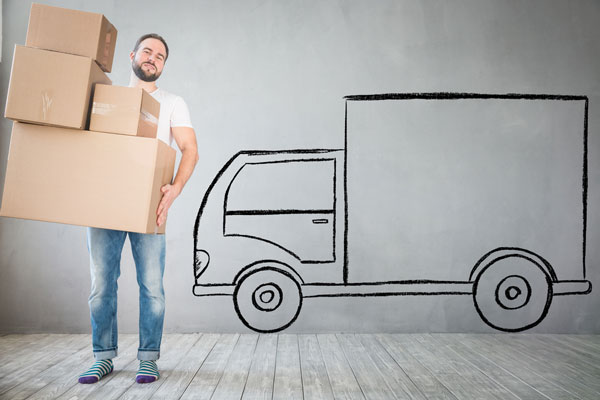 Relocation can be an exciting but also stressful experience. However, you create a plan that keeps track of all aspects of your move to ensure a smooth transition. We've put together a comprehensive moving guide to help you settle into your new home quickly and easily.
Where Should I Begin the Moving Process?
Moving day will be more manageable if you start at least eight weeks in advance. You can, however, modify the moving timeline to fit your lifestyle and schedule. It would be best to decide whether you would hire professionals or move independently during the planning stage.
How do I pick a moving-in date?
Choosing a move-in date will be more difficult if you relocate with children. Most families choose a summer move-in date, but this is a busy time for movers. You can plan your move around the availability of friends and family who can babysit your children. You can also inquire with several movers about their availability and, if applicable, price variations.
Getting Ready to Move
Getting organized is essential for a smooth move. When preparing to move, it is best to create a checklist because you will be doing a lot of coordinating, scheduling, packing, and cleaning.
How should I prepare for moving day?
The best way to get ready for moving day is to get plenty of rest and get up early. The procedure is lengthy and exhausting, so you should dress in flexible and breathable clothes. Choose enclosed shoes to protect you from injury and keep you from tripping.
Moving is an energy-intensive process, and your team will need to refuel to maintain momentum. Remember to pack food for yourself, your friends and family, your pets, and the movers. Along with packing an essentials bag, keep your electronics charged so you can communicate with the moving crew. You can also prepare for the relocation by stockpiling cleaning supplies for the end of the process.
See Also: Questions to Ask Yourself Before Moving
Factors to Consider When Hiring Moving Services
While hiring movers is a worthwhile investment, you must choose the best company for your needs. Hiring movers will make the moving process easier. Reliable movers will secure your belongings for transportation and perform all heavy lifting on moving days. However, as many people have had negative experiences with moving companies, you should conduct your research.
Some critical aspects to keep an eye out for are:
How Can I Get Rid of Stuff Before Moving?
It is normal to accumulate items in your home that you no longer use. If you have a lot of clutter in your bedrooms, attic, shed, or garage, you'll need a decluttering checklist for moving. Make an exhaustive list of everything you want to take and identify what you want to sell, give away, donate, or throw away. When minimizing before a move, use the practicality test, in which you ask yourself if you will use different items. If you wish to learn how to declutter and pack for a move, you can sell items online.
Look for a New Home
Finding a good apartment is difficult, especially when looking from a long distance. Fortunately, the internet has simplified apartment hunting. It would help if you considered the safety and amenities in different neighborhoods and found a place that fits your budget.
Moving Service Fees
It all depends on the boxes, stuff that needs moving. More the belongings, more you pay for moving. On average, the cost of a local move is $1250, while a long-distance move costs $4890. Packing and other additional services, storage, moving supplies, moving date, and liability coverage will impact this cost. You can contact Sunshine Movers to determine how much it will cost to proceed.
Moving Day Planning & Suggestions
Congratulations on your new residence! You must now figure out how to pack and move everything without damaging your delicate and fragile possessions. Whether in a new city or within your current one, moving into a new home can be stressful. Many of us may experience increased anxiety as a result of this. Fortunately, the stress can be minimized with the right moving tips and planning.
Hiring full-service movers and packers trained and experienced in relocation jobs can also help with the moving venture. This will allow you to enjoy your move and look forward to your life with new enthusiasm.
Moving Day Activities
The clock is ticking, and you're still unsure where to begin. You decided to hire a professional moving and packing company after careful consideration. This has given you more confidence in your move, but thinking about your moving day may have made you nervous. Here are some clever ideas to help you plan your moving day and feel at ease amid relocation stress.
Before your movers arrive, get up early
Your moving professionals may not be on-site first thing in the morning; make sure you're ready before your full-service movers arrive. Waking up early will refresh you and give you time to prepare a nutritious breakfast. You can also complete any last-minute packing tasks.
Most importantly, make sure that all of your electronics are charged.
See Also: 5 Best Moving Companies in Glendale, AZ.
Dress appropriately to be comfortable on your special day
Don't forget to save your outfits for moving day. Wear seasonal clothing to make yourself more comfortable before and during your move. For example, if your move is scheduled during the winter, you must dress warmly and comfortably. Prepare your moving day clothes with your comfort in mind.
Have some spare cash in your wallet
You may require something for yourself or your children during the move. It could be food, beverages, or anything else. Keeping some extra cash on hand can help you achieve your goals. It all depends on how far you must travel to get to your new home. Finally, if you are blown away by your professionals' moving services, you may wish to tip them. Keeping some extra loose in your hand is a convenient option.
Moving-In Checklist: What to Do Once You've Arrived
Now that you've made the physical move to your new home or apartment, it's time to plan what you'll do on moving day. To ensure you don't forget anything, start by making a list of the things you'll need after moving into your new home. You can use the moving checklist below to figure out what you need to do after moving to a new location.
Before you unpack, thoroughly clean the entire area
Everyone wishes to begin with a clean home. Moving belongings will be much easier if the house is empty and clean. Plan to hire professional cleaning services a day before the move, or assign the entire family to clean the house the night before the furniture and other belongings arrive..
Create a floor plan
Assess the house and create a floor plan so that you and your professional movers know where to put all furniture and antiques. This will save you the most time on moving day. You can even delegate this task to the reputable moving company you hired for your move.
Purchasing a few essentials
Prepare yourself before your truck arrives at its destination, purchase bottled water or snacks for family members and movers to share. Additionally, prepare a box with essentials such as soap, toilet paper, LED lights and bulbs, paper towels, cups, paper plates, etc.
Begin unpacking your possessions
If you dislike unpacking your belongings, getting everything out of the boxes would be a nightmare. The brilliant idea is to devise and implement a strategy for getting everything done.
Organize all the rooms' closets
When you finally move & settle into your new home, begin organizing your belongings piece by piece. If necessary, go to the nearest store and purchase a few closet organizers and small racks to set up utilities. You will feel better after putting everything in its proper place in your new home.
Become acquainted with the entire house
Investigate the entire house to locate the circuit box, water shut-off valve, and furnace filter. Do check that the carbon monoxide and smoke detectors are operational and properly installed the batteries. Check to see if any burned-out lights need to be replaced.
Establish services and utilities
Make a list of the services and utilities you had at your previous residence. It will assist you in keeping track of the services (electricity and water) that you will require for your new location. There may be times when your previous service providers do not serve your current area. This necessitates signing up for new service connections to breathe new life into your new home.
See Also: How to Set Up Utilities in Your New Home
Make a list of emergency phone numbers
As soon as you move to a new location, you must have emergency phone numbers for nearby hospitals or medical centers, police, fire department, and other emergency services.
Please don't wait until you're in desperate need of any of them! Try to make a list and collect all of them ahead of time.
Conclusion
Relocation or moving is undeniably stressful and can perplex even the most experienced movers and packers. Fortunately, there are numerous ways to pack and unpack, which can help you make your move as quickly and smoothly as possible.
Frequently Asked Questions
How do I protect my furniture during the move?
It is best to use packing blankets and shrink wrap to protect furniture from damage during the move.
Can I take my plants with me when I move?
You can take your plants if you have a plant transporter. If not, you will need to pot your plants in soil that is specific to the new environment.
What should I do with my food when I move?
You can either donate or discard your food. However, you must take precautionary measures to avoid attracting pests and rodents into your new home.
I'm renting my new place. What should I do about my security deposit?
It is best to consult with your landlord or property manager about how to handle the security deposit. Most likely, you will need to submit a copy of your rental agreement and a damage report listing any pre-existing damages to the property.
Enter your information
Almost done!
Enter your information to view your quote.
Your information is safe with us. By using this service, you agree to receive email communications solely regarding your relocation process