How To Create A Moving Checklist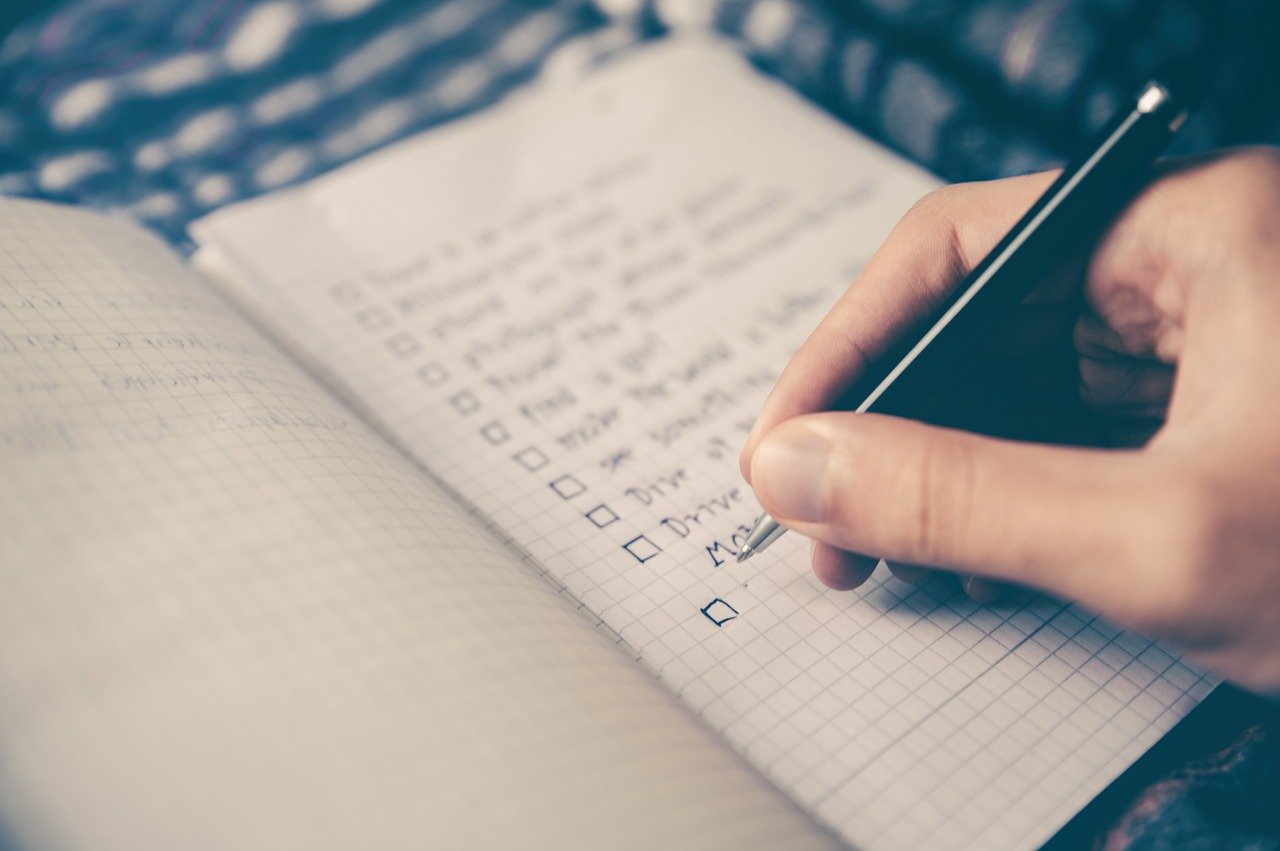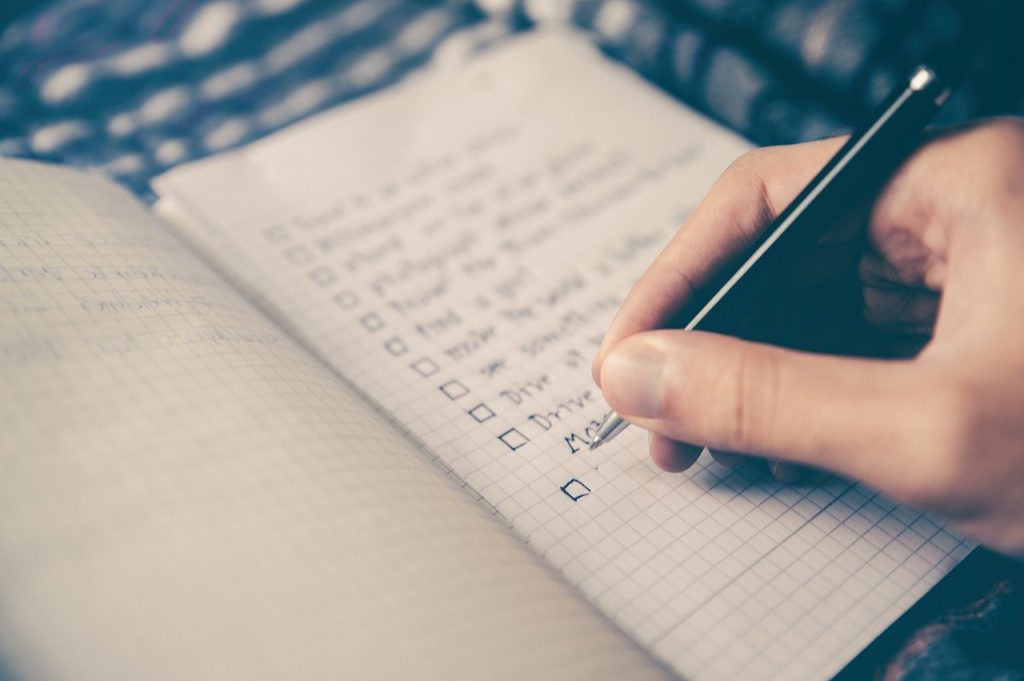 Moving is an overwhelming process. Keeping a track of everything and managing everything in just a few weeks or days time make this task even harder. Finding a new place to live in and deciding to leave your home is just the beginning stage. The pressure of having to move is even worse and can take a toll on you.
This entire moving process can be extremely time-consuming especially if you have not planned everything in advance. You do not want to be running around at the last moment packing your belongings and taking care of all other work. The only solution to ensuring you have done all that you had to is by making an elaborate moving checklist of things and tasks. It helps you stay organized, focused, and prioritize all of your work.
If you want to savor the last few days you have left in your current home, we have listed down a guide that will help you along the way.
Make The Move A Concrete Plan
Even with all the advance preparation, you might still have certain things that you might have missed out on. You'll be leaving behind friends, some family, school/work, neighborhood friends, home, and more. You need to have everything sorted out so that your move is not disrupted in any way. It becomes important for you to ensure that you and your family have your new life sorted in some ways when you move to a new neighborhood.
This is your time to get organized and plan everything in advance. You need to plan out things on a weekly basis, if not daily. Listed are a few things you need to be planning ahead of time to make your moving day a success.
Pick Out A Moving Day
Your first step towards having an organized plan is by picking out a moving day. You can pick a day that will give you enough time to finish off all the official and unofficial moving tasks. Choosing a weekday or an off-season month is a great way to save some money.
Also See: Best Time To Move?
Have A Set Budget
One other thing you need to set ahead of time is the amount of money you'll be spending on the move. Moving across the state borders comes with a price. You do not want to be overspending and move in your budget so, making a budget for all your moving expenses becomes necessary.
Decide If You Want To Hire A Professional Moving Company
As mentioned earlier, moving is a stressful time and you want to get all the help you need. Hiring a professional moving company can help you immensely in the moving process. If you need an extra set of hands, hire a moving company. This you must ideally do at least 8 weeks before your moving date.
If not, and you want to save some money and have the time and energy, you can move with the help of friends and family as well. But you need to decide in advance and plan accordingly.
Related: Negotiating with a Moving Company
Inform Your Child's School
If you're moving to a new state in the middle of an academic year, you'll have to inform your child's school. You'll have to transfer them to a new school and have a note of all the paperwork as well. After all, you do not want your child's school to think they went missing for no reason!
Take Baby Steps
You do not need to juggle between two or more jobs at the same time. You can take one job at hand, finish it off, and then move to the next one. This will help you focus and get the job done without being stressed. Get one thing done at a time and move to the next one.
Decluttering And Donating
The next step is decluttering and organizing all of your belongings into different sections. You can decide to donate, sell, keep, or throw out things that you might need or not need in your new house. Things that can be used and are in good shape can be donated to your nearest Goodwill or community centre. You can organize a garage sale for things that you can sell and make some money for the move as well.
And finally, know all the things you'll be needing in your new house. The idea behind this is that you'll not be needing everything you have in your house right now in your new house as well. This is a good time to let go of all the stuff that you have been hoarding for years.
Make An Inventory
When making a moving checklist, it's imperative that you have an inventory. Make a list of all things that belong to you and will be carrying with you to your new house. This will help you pack everything systematically. Additionally, there are fewer chances of you leaving behind any of your prized possessions. With this step, you'll also know what things you will be donating, selling or throwing out.
Also Read: How to Calculate a Linear Foot
Go Through Each Room
When deciding what to donate and what to keep, you need to go through each room in your house. Get sorted out with one room at a time and then move to another one. The living room, bedroom, kitchen, bathroom, garage, and closet are all the rooms that need to be sorted out. Make piles of things and then keep them all aside to pack and organize.
Have A Folder Ready For All The Paperwork
You'll have a bunch of receipts and paperwork that will need some organization. Just get a folder to have all your paperwork together. It's such a simple step, but will save you a lot of trouble in all the chaos of moving!
Buy Packing Supplies
The first step to packing all your belongings starts by buying all the necessary supplies. There are several packaging supplies that you'll need. Here's a list of packing supplies that you need to get your hands on:
Boxes
You'll need some cardboard boxes to pack up all of your things. You get a variety of sizes in them that you can source from a local supplies shop. Make sure to get small, large, medium, extra large and wardrobe sizes to ensure that all your belongings fit in them.
If you're planning on saving money, ask for boxes from your friends or the neighborhood shops; more often than not, they'll have some lying around and you can get them for free! Also, tap into online sources like Craigslist and Facebook Marketplace. Only thing: ensure that the boxes are sturdy enough to hold your belongings. Get more boxes than you feel is necessary as a safety measure; if you're left with extra, you can donate them too!
Packing Tape
Buying a lot of packing tape is very important. You need packing tape to build the cardboard boxes and also seal them. A good quality packing tape is recommended as you want a tape that holds the boxes together.
Packing Paper And Packing Wrap
For all the fragile and sharp objects that will be packed, packing paper will help you secure them. It provides cushioning that protects these objects from breaking or getting damaged. A plastic wrap will also help you pack things together. These also prevent any leaks and save your items from any kind of damage.
Plastic Baggies
These small sandwich bags are important to store small and fragile items. You can label these bags and easily see what is in them, and unpacking them is convenient too.
Label Maker
Investing in a label maker is important as you'll have to label each and every box. Sometimes you'll also need to label the items stored inside the box to ensure that you only unpack the most important things first. You can choose to color code the boxes for better organization (and bring out the inner Monica Geller in you)
Furniture Pads
Furniture pads are life-changing for items that are fragile and need some extra cushioning. These are a bit on the expensive side, so if you want, you can rent them for the time being.
Ramp
Most moving trucks have ramps that help to load and unload all of your items. Just to be safe, you can rent out a ramp to help you move all the boxes conveniently. It makes moving the boxes easier especially if you're moving things all by yourself and need the extra help.
Tool Set
You can not do without a tool set when you're packing and moving. You'll need this set for a number of tasks that will come along the way. Many of your belongings will need to be disassembled and reassembled and they'll come with a lot of screws and bolts. Keep a tool set, you'll be thankful for it.
Packing
It's officially the time to start packing all of your belongings to get ready for your moving day. There are a few things you need to have in your moving checklist. Sort them out to ensure you've done everything that needs to be done.
Measure Your Furniture
If you're planning on moving your furniture, you need to take measurements. This will ensure your furniture fits into your new home. If the pieces are small or large and won't fit, you can toss them out or donate them.
Pack Items That You Do Not Need Immediately
You need to first pack items that you'll not be needing. For example, the stuff lying in your storage is something you won't need immediately. So pack them first. On the other hand, pack important items like food, clothes, toiletries, and electronics last as you'll need them until the very last moment.
Label All The Boxes
Once you've started packing all of the items in boxes, you need to start labeling them. You need to make labels that are easily visible and clear. Using color-coded labels is an easy way to understand which boxes have what items. You can also use different labels for the different rooms that you have.
Make A Start-Up Kit
When you first move to your new house, you'll require a few items to survive the first few weeks when you'll be unpacking all of your belongings. For this, pack a separate box that will have all the basic necessities like clothes, toiletries, food, snacks, toys for your kids, etc.
Get Insurance For Valuable Items
When moving, you can never guarantee the safety of any items you have packed. No matter how well packed, there are chances of the items being damaged or lost. For your valuable items, you need to get insurance to be extra safe. This will help you get your money back in case you have lost or damaged these valuable items.
Pack Fragile Items
Pack all fragile items and store them in separate boxes. Use bubble wrap and wrapping paper to ensure these items are safe when moving. Keep these boxes on top of other boxes when moving and try to not move them around so much. Also, label them as 'FRAGILE' so that you or anyone handling it will do so with care.
Also Read our blog on Moving Hacks to make your work more easier.
Get Your Official Documents Ready
One of the most crucial parts of moving is changing your address, license plates, utility services, voter registration and more. This is a tedious task that you need to take care of before you make the move. Two to three weeks is enough time to sort out all these formalities.
Let us look at all the official documentation that you will need to change before you finally move to a new state.
Utility Services
Updating your new address at your utility service provider is important. This includes informing the company about your move and also installing the services in your new house. Sometimes, you may have to change the company and get a subscription to a new one. The utility services covered are cable, internet, gas, electricity, trash collection, and water supply.
Government Agencies
It's not just the utility services where you need to update your address. Updating your address in some other government offices is also important. The following are government offices where you'll have to go and update your address and other important information with:
The DMV: If moving across state borders, you need to get your licence plates changed and also update your license.
Postal Services: To get your mail to your new address, you need to update your postal address at the USPS with a minimum fee of $1.
The Voter Registration Office: If you're moving to a different state, your voter's jurisdiction will also change. You need to inform them about the move so that they can take you out of the voter roll in the area. Additionally, you need to complete your voter registration formalities in your new city.
The IRS: You also need to update your address at the IRS to get your tax returns.
See Also: Step-By-Step Office Moving Checklist
Bank
When moving, if you do not have your local bank branch in the new state, you'll have to make a new account. If the bank remains the same, you'll have the address and other details updated with the current branch.
Along with these offices, there are many other official documents that you will need to change. Some of these are listed down below.
Healthcare services like doctor, dentist, pediatrician, and others
Daycare services
Cell phone service providers
Insurance companies
Pest control services
Lawn services
Final Week Preparations
Once the moving day is just a week away, it's time to wrap up your packing and begin the final preparations. This is the time you pack up some of the last few items lying around the house. You can relax this time and most of your stuff is packed and ready to be taken away.
The following are some of the teaks that you need to complete before you finally make the move towards your new house. Check these off your moving checklist!
Also Read: When is the Peak Moving Season
Clean Your Pantry And Refrigerator
This is the time to clean up your pantry and refrigerator. Ideally, you won't have a lot of food remaining as it is. So you can take some time and clean up your pantry, finish off the food during the week, and clean up all of your pantry and refrigerator.
See also: How to Move a Refrigerator
Clean The House
Now that all of your things are packed up, it's time to clean your house. Vacuum the house, clean the floors, and take out all the trash. Besides, you can also work on the final touch up. Paint the walls if needed, fix the sink, or other things around the house, and get your house in a good condition.
Get Your Vehicles Serviced
One more thing that most people skip is getting the vehicles serviced. If you're moving across state borders, your vehicle needs to be in a condition to drive across long distances. Book an appointment with the mechanic and get the oils changed along with any other required servicing.
To conclude, these are some of the many things that you might skip on or forget. You do not want to be rushing with your moving and packing. Advance planning and organizing your weeks is the best way to keep yourself prepared for the move. We hope this moving checklist helps you in your moving process.
FAQs
How Do I Make A Moving Checklist?
Making a moving checklist helps you have a concrete plan for your move. You can take into consideration the following to ensure all of the things are packed and moved safely:
Make a plan in advance
Plan out your weeks and distribute the chores
Declutter and donate things that you won't need
Buy moving supplies
Start packing one room at a time
Have a list of things you need to do at the end of the week
What Should I Do 2 Weeks Before Moving In?
If you have planned out your tasks correctly, by the end of week 3 and starting of week 2, you should be getting all of your official documents ready. Updating your address with the DMV, IRS, bank, voter's office, utility services, insurance companies, and other government offices is your task for this week.
What Should I Know Before Moving?
Moving is a long and stressful process that takes months or weeks to prepare for. It's much easier if you have a plan that can be executed in time. You need to start planning your move in advance and lay out all things that you need to do during this time. Cleaning the house, finishing off the repairs, packing all your belongings, and donating things you won't be needing are some of the things you need to know and complete before you move.
See Also: Prepare For A Long Distance Move | Things to do After Moving to a New State
Enter your information
Almost done!
Enter your information to view your quote.
Your information is safe with us. By using this service, you agree to receive email communications solely regarding your relocation process