How To Change Your Address And Forward Your Mail When You Move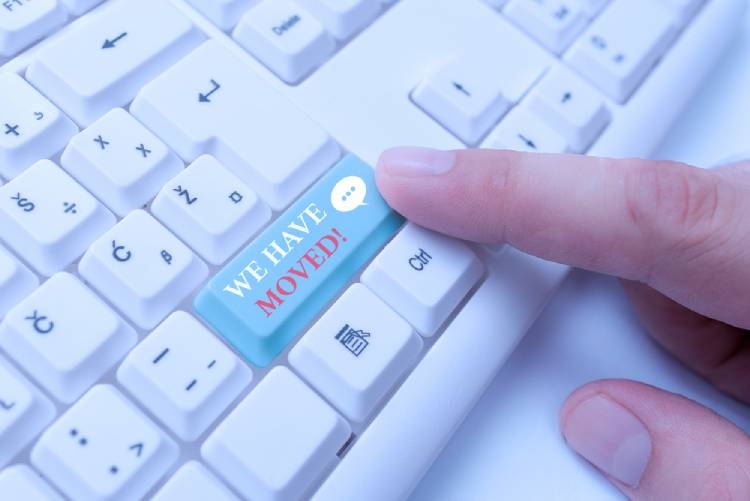 Moving out to a new home comes with a lot of chaos. There are hundreds of minute things that you need to take care of during the time. Cancelling and reinstating utilities, packing your belongings, and even hiring a company to help you with the move are things you need to sort out. For most of these things, you can seek help from a moving company or friends and family.
One thing you can't ask anyone for help is changing your address and forwarding your mail. It may not seem like an important thing that needs immediate attention, but you can end up in trouble when it comes to paying your mortgage or receiving your packages.
Whether you're moving to a new place on a permanent basis or temporarily, it's important that you forward your mail and change the address. Changing the address and forwarding the mail is a simple process that can be done out of a USPS office.
To help you figure out this process, we have made a list of things that you can follow. These are some easy tips and processes that ensure your address change and mail is forwarded in time for the move.
Ways To Fill The USPS Change-Of-Address Form
There are two ways in which you can get your address changed and mail forwarded; online and in person. The only difference between the two processes is that the online process requires you to pay a fee while you can get it done for free at the USPS office. If you plan on completing the process online, you'll have to pay a minimum fee of $1.05. But then, it's more convenient and easier to do this process at the comfort of your home rather than visit the nearest post office.
Here's what you would be required to do for each of the two ways:
Filling The Online Form
The online process of changing your address and forwarding your address is quite simple. All you have to do is visit the USPS website, go to the "Quick Tools" tab and choose the "Change My Address" option from the list. It will automatically redirect you to the address change form that you have to fill out. The form needs basic information along with the address for both your old and new house and the timeline that you would require for the address change. You'll be done with the form in less than 5 minutes and will be charged $1!
The online transaction also needs you to give your credit card information for identity verification. The Postal Services verify the details on your credit or debit card with the details that you have provided them to cross-check and verify your identity. This is just to ensure that you're not being scammed in any way.
The post office accepts all major credit cards like Visa, American Express, Discover, and Mastercard. One benefit of filling up an online form is that you get the option to avail of discount coupons from popular home decor, furniture, and other stores. These come in handy when you're shopping for your new house.
Filling The Form In Person At The Post Office
If you do not want to fill the online form for some reason, you can also visit the nearest post office to complete this procedure without having to pay any charges. You have to fill the form and submit it to the USPS employee. That is the only thing you need to care for. The USPS will send an official confirmation letter to your new address within a week's time.
Also Read: How to Obtain a P.O. Box When You Move
How To Fill The USPS Change-Of-Address Form
Filling the form both online and offline is an easy process. We have listed down the things that you need to add and select in the process. Make sure you are taking notes for this one:
Select The Family, Individual, Or Business Change-Of-Address Form
The form has three options for you to select from based on whether you're moving with family, your business, or individually.
While the COA form filling for moving along or with business is simple enough, it could get a bit tricky when you're moving with family. We have explained a few situations to help you understand what you would be required to do.
If you're moving with your entire family who shares the same last name, you can just fill out one form and add everyone's name to it. This way the address is changed for all of them and everyone gets their mail shipped to the new address. Do not forget to add everyone's name in the form correctly when filling a family form. This will update and change all of your family member's addresses at once. This saves all of your family members some time and effort.
If you're moving with your family who shares different last names, you'll have to fill out different forms for each individual. This way each person has to fill out their own form and complete their procedure to ensure that the address is changed and the mail is forwarded.
One other possibility is when you move with only some family members to a new place while the others will stay in the same place. This is when you'll have to again fill a separate form for each member.
Enter Basic Information
Next, you have to add some basic details like your name, phone number, email, for the Postal Office to verify your identity and carry forward the next steps. You'll also have to enter your valid email address and have a credit or debit card on you to get a confirmation from the USPS office.
Select The Move Type
In the form, there's a section that will ask you for the kind of move you are planning. If you're going to move to the new place for more than 12 months, the move is considered to be a permanent move. Select the "Permanent" option to ensure that your address gets updated permanently without causing any confusion.
On the other hand, if you're moving on a temporary basis, you can select the "Temporary" option and mention your moving dates in the form. With this kind of move, your address will be changed temporarily for the number of days or months that you will be in the new place.
A temporary COA might come in handy if you're making a temporary move to a new city or state. It enables you to have your periodicals and first-class mail forwarded to your new address for a given period of time that you mention in the form. Once you come back, the postal services will automatically update the address to the old one. Here, you can also extend the duration later on if you plan on extending your move any further.
An alternate to this service is the Premium Forwarding service that forwards all First-Class and periodical mail to your new address once every week. All of your mail is packed in one single shipment and sent to your new work address in bulk rather than single shipments. What you need to know is that there's an enrollment fee and a weekly reshipment fee that you'll have to pay on a regular basis.
Add Your Address
One final thing you need to do when filling either of these forms is to add both your old and new addresses in their rightful sections. You also need to add the ZIP codes and street names as well. Try to be as precise and accurate as possible when filling out both addresses. You don't want to be making minor errors in a hurry.
You can never be too sure about the street name, ZIP codes, and even spellings when entering your old and new address in the form. Verify your new address with your realtor just as an assurance. Double-check the spelling, apartment numbers, ZIP codes, city, and everything else. These are just silly mistakes that can occur and reduce some errors. If you make a mistake when filling in these details in the form, you'll have to go through with the process again!
Once all of this information is filled in, you'll be given a code that you can use later on to make any changes, or cancel the process if need be.
Also Read: Kentucky DMV Change of Address
Update Your Address With
Once your address is updated with USPS, it will forward your new address to some companies that have a subscription to the National Change of Address Service. It will also provide your new address to business mailers when requested.
But at times, you need to update your addresses with some service companies by yourself to ensure that your mail reaches your new address and not the old one. These are companies that provide you doorstep services and send you mail. The following are the companies and offices you'll have to update your address with.
Banks
Credit card companies
DMV
IRS
Insurance companies
Utilities
Also Read: Address Fraud: Things You Should Know
Summing Up
Moving, in general, is a complex and long process. To add to this stress is having to change your address and forward your mail to your new house. We hope that this article helped you understand how to change your address and forward your mail. This may seem like a stressful job to do but takes only a few minutes and attention to detail. So if you haven't changed done it yet, here's the cue to do so ASAP!
FAQs
Do I Need To Forward My Mail If I Change My Address?
If you're moving to a new place and have already changed your address, we would suggest you forward your mail to the new address as well. This will help you keep in correspondence with your family friends and other important offices like the banks, government offices, credit card companies, etc.
How Soon Before Moving Should I Forward My Mail?
The process of changing your address and forwarding your mail does not take more than 10 days. You can complete this process anytime between 3 months to 2 weeks in advance. When filling out the form, you'll have to mention the time frame in the form. Your address will be changed and mail will be forwarded during this period of time.
Is USPS Change Of Address The Same As Mail Forwarding?
Mail forwarding and USPS change of address is the same thing. You change your address at the USPS to ensure that your mail gets forwarded to your temporary or permanent home in the future. Once updated, your mail automatically gets forwarded to the new address by default. To Calculate the cost of your Move you can use our Moving Cost Calculator.
See Also: How To Create A Moving Checklist | Things to do After Moving to a New State
Enter your information
Almost done!
Enter your information to view your quote.
Your information is safe with us. By using this service, you agree to receive email communications solely regarding your relocation process