Pros and Cons of moving to a Small-Town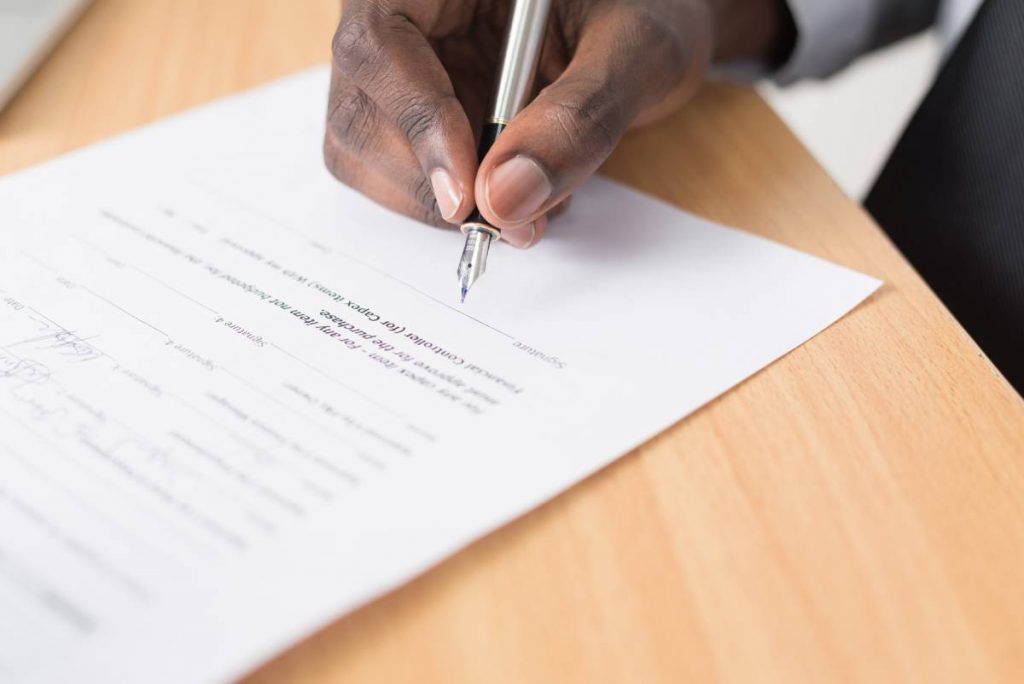 The grass is always greener on the other side of the fence. People who live in small towns admire people living in the big cities, which are full of action, important events, and fancy lifestyles. In contrast, people living in bustling big cities crave a calm and serene life, which is only possible if you live in a small town.
No one ever talks about how refreshing and peaceful living in a small town can be. Mostly everyone is focused on the eventful life of the big city where the influential people with decision-making abilities reside. Let us discuss the benefits and disadvantages of living in a small town.
Advantages of Living in a Small Town
Affordability
If you are shifting to a small town after a long stint in a busy and popular metro like Chicago, New York, or Los Angeles, you will have to pinch yourself to believe how well one can live in small-town spending less than half the money that you might have been spending in the big city. Affordability automatically improves the quality of life; activities that you were struggling to do or unaffordable things might be in your reach now!
Buying or renting homes in a small town is very reasonable. The average cost of a new house will be almost $100K only. If you want to buy a fixer-upper, it would still cost you lesser. A mortgage on such prices is easily affordable.
Everything is in the vicinity
The most convenient thing about living in a small town is that everything is located nearby and is within a walkable distance. Grocery stores, convenience stores, post offices, restaurants, bars, and take-away eateries are all in the vicinity. You might not need your car every day, except while going to your office. You just need to step out of the house and walk a few blocks for any errand or night out. 
Lifestyle Support Local
Most of the nearby stores and eateries are locally owned, and some have been running for generations. Such places promote community wellbeing and togetherness. Across your street in a small town, you might find a locally owned pizza place instead of a Pizza Hut or Dominos. The local farmer community mainly owns the grocery store selling seasonal produce. You buy and receive services directly from the local people, promoting the local economy.
Low Crime Rate
Small towns are much safer than big cities. Since everybody knows everybody, the average crime rate is much less than big metros. Walking down the streets is safe at night. This may also depend on the small-town you reside in. You might find the prosperous small towns safer than the economically underdeveloped ones. You should check the prosperity barometer of the small town you plan to move in.
Friendly Neighborhood
The most common fact everyone knows about the small town is the ever-friendly and supportive neighbors. After living in big cities where you do not even know who your neighbor is, it is a pleasant change to live around warm and cordial neighbors. Many local owners are a little cautious of the newcomers but will warm up to you after some time. Once that happens, you also become a part of the big happy community.
Natural surroundings around you
One of The important reasons someone wants to shift to a small town is their natural surroundings. Small towns in Midwest are closer to farmlands and cornfields, and the ones in the southwest are close to a desert. In small towns, people live just 30 mins away from beautiful natural trails or exotic gardens. Due to this proximity, your family, especially the children, can conveniently enjoy outdoor sports and activities. There are also mountains for nature trails, rivers for kayaking, dirt road for biking, and many open spaces to relax in.
Besides the above mentioned, these are many other essential things that one needs to consider and understand before making the big move. 
Lifestyle in a small-town
Everything is not available 24/7
Nightlife could be very simple and might not stretch into the wee hours of the morning. Unlike big cities, everything, including food/ groceries, is not available after certain hours. There might even not be home delivery from your favorite restaurant.
You might not be able to do whatever you want, whenever you want, in a small town. The town has its rhythm, and you will need to follow that if you're going to be a part of the community.
On a positive note, all the things mentioned above are not so noteworthy as you might think when living in a big city. You can happily live without them. It is just a matter of practice. Most things can be quickly taken care of in a small town.
Earning
Small towns generally do not offer the same kind of job opportunities and pay scale as in big cities. Some small towns are home to fortune 500 companies, and if you do your research well, you can settle in one of those thriving small cities. However, all small towns offer medical, healthcare, customer service, sales, and education jobs.
Many people like to live in small towns that are very close to big cities. They work in a big city that gives them fantastic career opportunities and dwells in a small town that offers them an excellent lifestyle.
The shifting of many big companies to remote locations allows people to explore the small-town lifestyle. People can get great jobs in project management, graphic design, Information Technology, etc. 
Which are the best small towns to live in?
You might come across several articles suggesting different places as per your social or economic status. The bottom line is that there can be no generalized answer. You have to search for the small town you want to live in according to your preferences. However, you might need to prioritize your objective to move to the small town, which will ultimately help you the most in hitting the bullseye.
If you want to start a business of your own, you need to move to a town much closer to the resources available for your business. If you plan to take up a job, it is advisable to move to a town bustling with new factories and big companies. Value for homes and the average expenditure ratio with your earnings are also essential calculations to work upon. Some touristy towns are not very reasonable to live in, though owning a business can bring in seasonal profits. So research and planning well before moving are very essential.
Disadvantages of Living in a Small Town
Living in a small town can be soothing and bring you much peace, but that is not enough to live a balanced life. Let's have a look at the disadvantages or limitations you can face if you choose to shift to a small town:
Variety of food and availability
In big cities, people are spoilt with food choices. Most of our palate needs are available with just a phone call, at any time of the day or night. If you are a foodie and have enjoyed the perks of the availability of an array of cuisine 24/7, then you might be in for a little disappointment. Small towns do not have a very up-to-date food scene like their metro counterparts.
Culture
The value and culture systems followed by people in a small town are very different. Moreover, they can be old-fashioned and deep-rooted. People in small towns are amiable and warm, but they might not easily ignore the cultural differences, unlike big-city dwellers, who mostly are "to each their own."
If you are not a religious person and have moved into a town with strong religious beliefs, you might not be appreciated for your views and will most probably be alienated. In a small town, people notice everything, your attendance to a Sunday mass at church or presence at someone's birthday party. Going with the flow and building a sense of community; otherwise, you might be left alone fending for yourself. It is physically and emotionally impossible to live in a place where you are not appreciated or cornered all the time because of your religious beliefs or social practices. 
Work Opportunities
It is not easy to find work opportunities and switch jobs in a small town. Most people living in small cities work for the same jobs and companies for their lifetime, which is almost the opposite for big-city folks. Unless you are in a small town with promising industries and opportunities, jobs and career growth might be very disappointing. Small towns are often chosen as great places to retire due to the affordable housing and simple lifestyles.
Schools
Public schools are not well funded and organized like the big cities here. Before making the shift, you should enquire well about the availability of schools for your children to avoid anxiety. However, this is not a common practice in small towns. Many counties have great educational opportunities and have well-planned schools. But mainly the districts with great schools might not be very cost-effective small cities to live in. 
See Also: How to Find a Good School When Moving
FAQ
Is it a good decision to move to a small town?
Small towns have a charming and laid-back life that people live in big cities highly envied. Life here in cities is constantly running around from sunrise to sunset, coupled with a lot of stress and workload. Still, it is not easy for big-city dwellers to adjust to a small town unless they have made up their minds and carefully planned the process.
If you plan to relocate to a small town, make sure you plan and research well according to your needs and priorities.


What are the Pros and cons between big cities and small towns?
| | | |
| --- | --- | --- |
| | Big City | Small Town |
| Cost of Living | Very high, especially housing, but have better pricing on essentials if you go to the national chain stores | Very affordable with potentially more expensive groceries and other essentials |
| Entertainment | Definitely more fun, with a ton of different activities and things you can do. | More community-focused with a stronger sense of close relationships. |
| Labor Market and Economy | More tolerant, diverse and have more opportunities, especially for those interested in more complicated & advanced industries. | Stable, calm, slow-paced. If you are okay with working the same job for the next 20 years, you will be just fine. |
| Transportation | Multiple ways of transportation and often have a public transit system. | it is essential to have a car to survive in a small town. |
| Infrastructure | Easy access to essential facilities | Long drives are prevalent, but emergency access to healthcare facilities are lacking. |
Conclusion
The decision to shift to a small town from a big city is huge. You should think it over very carefully and thoroughly research the proper small town for you and your family to settle. Make a list of your priorities like job opportunity, business opportunity, quality of schooling, religious beliefs of people, cost of living and expenditure ratio, and finally, your gut feeling. Take the plunge after sorting all the questions in your head. Moving to a small town, as alluring or tempting as it might be, should be made with a practical mind.
Once you are sure of your move and have selected the right small town for yourself, give it your best shot. The Small towns have their charm, and you must relish them to the utmost. Enjoy the peace and bask in the beauty of nature.
Enter your information
Almost done!
Enter your information to view your quote.
Your information is safe with us. By using this service, you agree to receive email communications solely regarding your relocation process