Moving To Idaho – Relocation Guide for 2022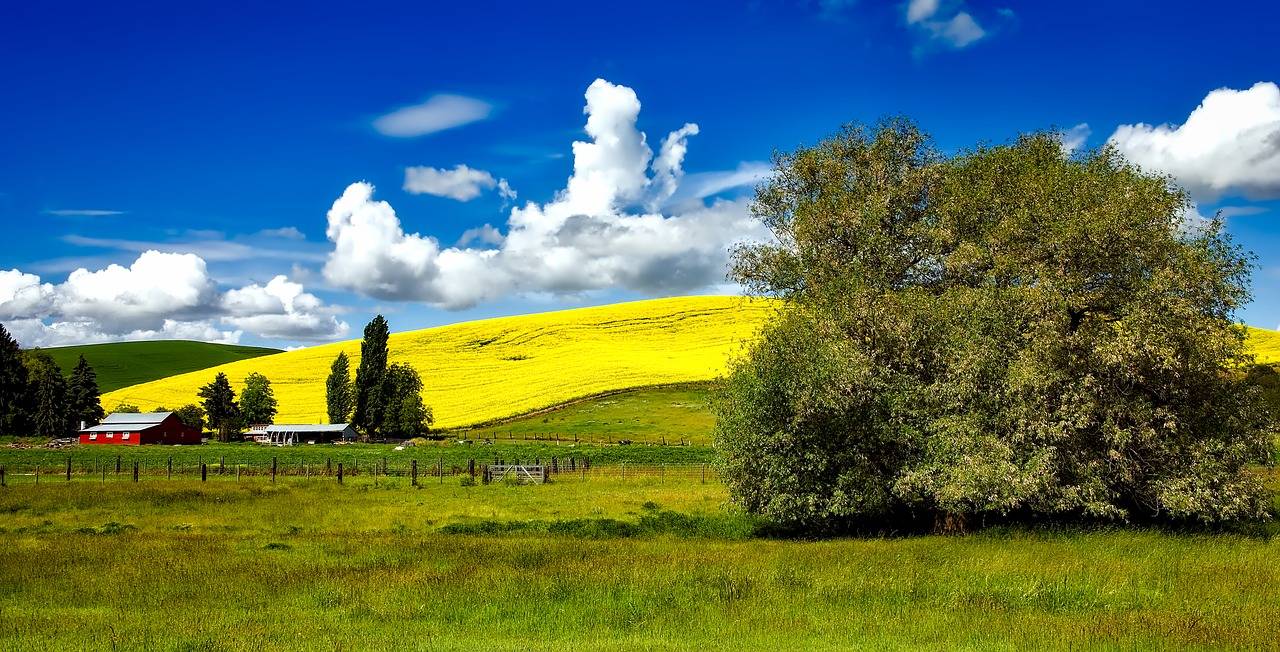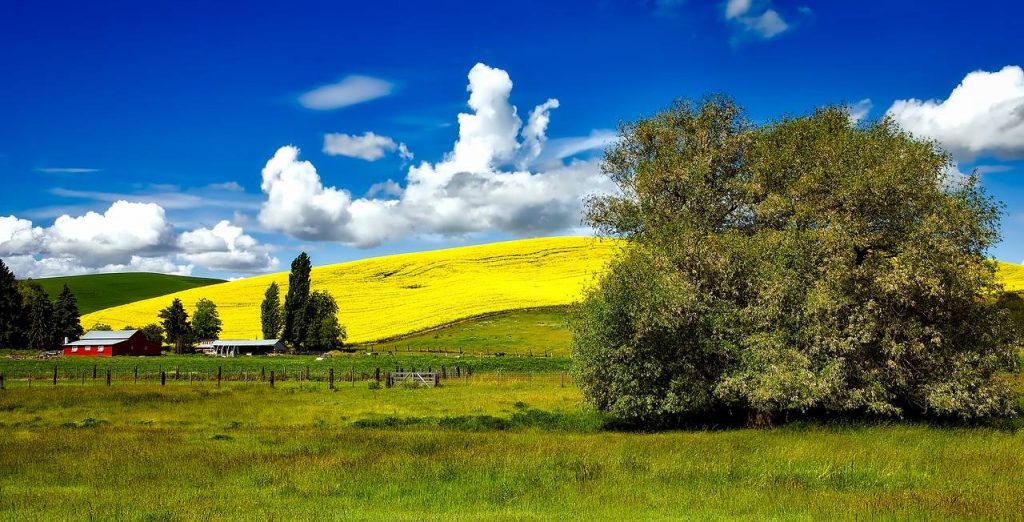 Idaho is known as 'The Gem State'. And it is indeed a gem because of its unmatched underrated beauty. Not many people consider Idaho to be an ideal destination, but a lot of people have been giving it thought and moving to this state for many reasons. What to know about those reasons? Read our detailed article to find out more, which will help you to decide if moving to Idaho is suitable for you or not.
Living In New Idaho: What To Know Before Moving To Idaho
Idaho is the 14th largest and 13th least populous state in America. Its capital and the fastest-growing city is Boise. Here's a quick rundown of the best and worst things about Idaho:
Pros And Cons Of Living In Idaho
Pros
Low Crime Rate: Idaho ranks 5th in the nation for public safety. According to a report by SafeWise, residents weren't concerned much about violent crimes as the rate was below the national average.
The violent crime rate in this state was 2.2 incidents per 1000 people; the national average stands at 4.49 incidents per 1000 people. Moscow, Preston, Weiser, and Rexburg are some of Idaho's safest cities to live in.
Limitless Outdoor Activities: Seeking a sense of adventure? Idaho has got you covered. With its numerous state parks and waterfalls, Idaho has been made into a hiking, trekking, and camping site. You'll never have a dull day in Idaho.
Accessibility: Shops and malls aren't much of a stretch in this state. As long as you skip the morning and evening rush hour traffic, it shouldn't take you too much time to get around Idaho. This makes family outings or dinner dates more feasible. Only note and anticipate the traffic timings and you're good to go.
Weather: You'll experience the best of four seasons in this state, all thanks to its northwestern geographical position. Summers are humid and winters may seem a bit colder for an average person who hasn't experienced chilly temperatures. But for those who would want to know how four seasons feel like, consider moving to Idaho!
Clean Surroundings: Throughout the state, you'll not find litter on the streets and sidewalks of Idaho. Seeing a pile of garbage in one corner is rare in this state because the state government takes cleanliness seriously. This means you can easily enjoy walking around the state without having to worry about tripping on a used soda can.
Cons
People Are To Themselves: Unlike some other states, people in Idaho prefer to be to themselves. They won't interact with you much unless it's needed. People here believe that your business is no one else's but yours to take care of. So when you're living in Idaho, don't expect to have a lot of human interaction.
Possession Of Firearms In Idaho: People in Idaho follow the Second Amendment pretty strictly. It's a state where people love hunting and talking about guns. Elk and deer hunting is enjoyed by a lot of people. Also, you don't require a license to carry a gun, which means anyone can possess a firearm irrespective of whether they know how to use it or not. If you think your safety will be compromised by such activities, then you might want to reconsider moving here.
Public Transportation: If you're thinking of relying on public transportation in Idaho, you might want to think again. Idaho's public transportation system is lacking to an extent that it feels almost non-existent. Uber and Lyft are not available in some remote parts of the state as well; this even narrows your options of traveling independently and efficiently. We highly recommend that you buy a car. Otherwise, avoid moving to Idaho just yet.
Tax Rates
You'll find the taxes in Idaho a bit on the higher side. The income tax rates in Idaho can start from 1.125% and can even shoot up to 6.925%. So the more you earn; the more of your income will be taxed. Also, the average rate of sales taxes lies in the upper range of 6.00% to 8.50%.
However, property taxes will go easier on your pockets since the average effective rate (0.63%) is below the national average (1.07%). That means an Idahoan would pay an average of $1,616 per year.
Housing Rates
Due to the onset of the work-from-home culture, which was made feasible by the COVID-19 pandemic, Idaho has seen a sudden increase in population. Because of this sudden boom, the demand for real estate increased, which in turn bumped the prices of property higher than usual in this state.
BestPlaces estimates the median home value in Idaho to be $398,900 compared to the national average of $291,700. This is 36% higher than the national average.
If buying a house in Idaho is too expensive, you can try renting as it is the cheaper alternative. Depending on which part of the state you live in, the prices fluctuate. On average, a 1-bedroom apartment is about $778 while a 3-bedroom apartment will cost you around $1,379.
Cost Of Living
If you're moving to Idaho to minimize costs, then you're making a good decision. According to BestPlaces, the cost of living in Idaho is a few points less than the national average. Despite housing being expensive in this state, other amenities like utilities, groceries, and healthcare are much cheaper than the national average.
In Idaho, utilities are 9% lower than the US average. Approximately, you would pay $364 per month. Here is a rough breakdown of this figure:
Electricity – $97
Gas – $48
Water – $40
Sewer – $96
Cable – $43
Internet – $43
Weather
Idaho has a diverse climate; you can experience four seasons in this state as mentioned earlier. Here are certain tenets you need to know about Idaho's weather.
The average daytime temperature during the peak summer season is between 79°F to 95°F. The state never sees temperatures crossing 100°F, which makes outdoor activities like hiking, trekking, or fishing enjoyable. Also, nighttime temperatures range from comfortable 36°F to 60°F. So you won't have to worry about carrying an extra set of sweaters or jackets.
However, winters in Idaho are a completely different story. The average temperature during the peak winter season can range between -2°F to 22°F. Now that's really cold! The temperature can get a bit milder falling into the 26°F to 43°F, but that is still pretty cold. Snowfall in Idaho registers between 20″ to 30″ and potentially goes up to 37″ in some part of the state.
Economy
Despite the pandemic, Idaho's economy has been booming. With a GDP of $74.08 billion in 2020, you can be sure of finding lucrative jobs in this state. Ranking 8th in GDP growth, these are some fields that are currently booming and can land you the job of our dreams:
Science and Technology
Semiconductor Manufacturing
Tourism
Agriculture
Since Idaho's cost of living is slightly low, affordability doesn't become a problem; the unemployment rate here is 4% compared to the national average of 6%. Also, the median household income stands at $47,334 a year, which is below the national average. Since other amenities are cheaper, you won't have to cut many corners to live in Idaho.
Traffic And Transportation
The public transportation system in Idaho is not efficient. You'll have to rely on your own source of transport or ask someone to pick you up. The only touch of public transport you'll get is in Boise, Moscow, and Idaho Falls. Apart from those cities, the rest of the state virtually has no source of public transport.
However, Sandpoint and Sun Valley are not directly affected by the poor transportation system as everything is within a stone's throw. But traveling in bigger cities like Boise requires a car.
Traffic is pretty much common in this state due to the rise in population and poor infrastructure. Sometimes, you're traveling through places you don't have to be just to escape the congested nature of the roads. Beware of Idaho's rush-hour traffic.
Schools And Universities
Just like its public transportation service, Idaho's education system is lacking. Ranking 39th in the nation, we can see that education is not really Idaho's strongest suit. Also, there are few four-year degree colleges located in Moscow, Idaho Falls, and Boise. Here's a list of colleges in Idaho that are slightly better than the others:
Brigham Young University-Idaho, Rexburg
Northwest Nazarene University, Nampa
University of Idaho, Moscow
Boise State University, Boise
The College of Idaho, Caldwell
Places To Visit in Idaho
1. Hells Canyon
You can literally fish out demons from here; just kidding! But this place is open to fishing, hiking, and river rafting. You could just stand at any point and stare into the vastness of the area. Its serenity will make you want to visit this place more often. A fun destination to spend your weekend with yourself or with family.
2. Idaho State Museum
If you want to understand what went behind making Idaho the state it is, then this is the place you should be. With the number of artifacts, you'll certainly learn a thing or two about Idaho's culture and its Native American history.
3. The Sawtooth Mountains And Lakes
Another great place for kayaking, hiking, or admiring some of Idaho's aesthetics. However, plan your trip well in advance as this area is distant from any major towns.
How To Become An Idaho Resident
First and foremost, you need to establish residency in the state. You'll have to live in the state for at least 12 months. To prove your residency, you can use the utility bills from the place you have resided in Idaho.
Idaho DMV
You need to get these documents when applying for a license in Idaho:
Proof of identity (passport, birth certificate)
Residential proof
If you already have a license, you need to transfer your out-of-state license within 90 days after establishing residency in Idaho. If you have a commercial driver's license (CDL), you just have 30 days.
Vehicle Registration
You need the following things to register your out-of-state vehicle:
Completed application for certificate or title
Vehicle or hull inspection number certificate
An odometer reading
Insurance proof
Fees
Voting Registration
You can apply for a voter ID by mail, online, or in person. You just need to fulfill the following clauses to be eligible to vote:
Citizen of the United States
Have resided in the county for at least 30 days before election day
18 years of age or above
Best Places To Live in Idaho
Moscow
If you're searching for a slower-paced lifestyle to escape the hustle and bustle, then Moscow has what you need. This place thrives on its local businesses. You'll see the streets lined with quaint shops and eateries consisting of inexpensive but delicious food. Public amenities such as parks are in abundance and the sidewalks are large enough for people to stroll. Some famous tourist attractions are the Appaloosa Horse Museum, Hamilton-Lowe Aquatic Center, McConnell Mansion, and the Palouse Clearwater Environmental Institute.
Population: 25,319
Median Home Value: $229,900
Monthly Median Rent: $731
Annual Median Household Income: $41,896
Boise
If you love the outdoors, then the capital of Idaho is the place you should be. With the variety of mountains and rivers in this place, you can be sure of having a good time trekking, swimming, and hiking. Not only that, Boise is rich in history and culture. Some places you have to visit are:
Old Idaho Penitentiary State Historic Site
Boise River Greenbelt
Julia Davis Park
Camel's Back Park
Population: 226,115
Median Home Value: $253,400
Monthly Median Rent: $957
Annual Median Household Income: $60,035
Also Read: 8 Best Boise ID Neighborhoods to Live In
Ammon
Ammon is a family-friendly neighborhood. If you need help with anything, your neighbors will be the first to help you as generally the people are friendly in this town. The parks and sidewalks are clean and the infrastructure in Ammon is always expanding. Some of Ammon's best attractions are:
McCowin Park
Museum of Idaho
Idaho Falls River Walk
Japanese Friendship Garden
Population: 15,859
Median Home Value: $199,400
Monthly Median Rent: $903
Annual Median Household Income: $67,545
Conclusion
No doubt Idaho has a couple of flaws, but its strengths would outweigh them all. This state has a low cost of living that means you don't have to make any major cuts to your budget; the economy is booming, which means good job opportunities, and the surroundings are spick and span. If those points attract you, then moving to Idaho might just be the best decision you ever took!
FAQs
Is Idaho A Good State To Move To?
Idaho has a low cost of living, a vibrant economy, and clean surroundings. We think all those points qualify for Idaho being a good state to move to.
Is It Expensive To Live In Idaho?
Apart from real estate, other amenities such as groceries, utilities, etc. are much cheaper than the national average. Renting instead of buying a house will further cut down living costs in Idaho.
How Much Money Do You Need To Comfortably Live In Idaho?
An adult with no children should earn $29,008 per annum to live in this state; an adult with 2 children should earn approximately $71,706 per year to live comfortably in Idaho.
Also Read: Top Moving Companies to Move to Idaho
Enter your information
Almost done!
Enter your information to view your quote.
Your information is safe with us. By using this service, you agree to receive email communications solely regarding your relocation process