14 Best Seattle Neighborhoods to Live In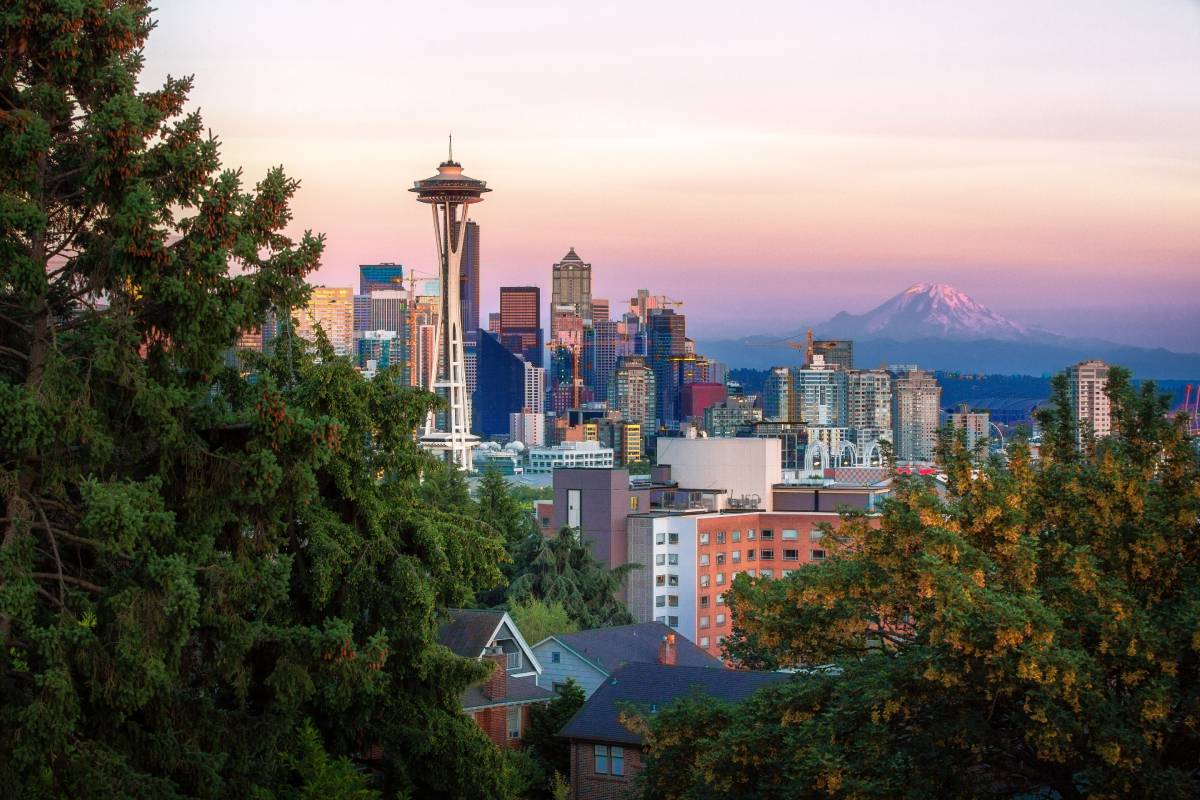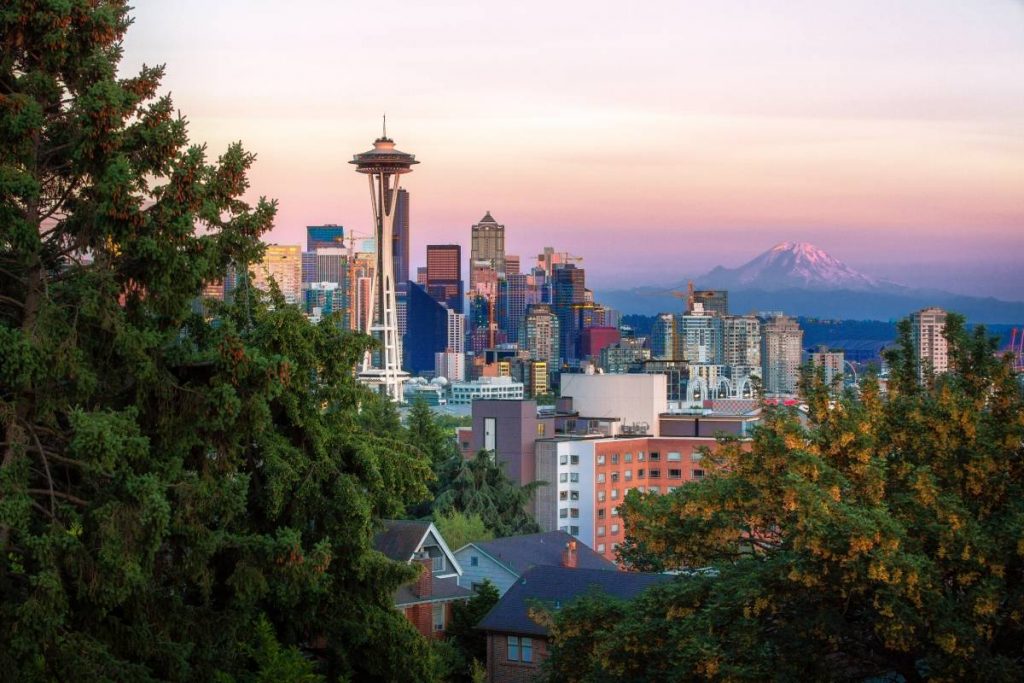 Seattle, the chief city of Washington state, is located in the Pacific Northwest region of the United States.
Seattle is best known as the home of Starbucks, Amazon, Microsoft, and Costco. It's also considered one of America's most livable large cities with an average commute time of fewer than 30 minutes.
The city averages 260 sunny days per year, so it rains less than 20% of all summer days. Plus, its proximity to both mountains and beaches means there are plenty of outdoor activities to do any day you're not working!
If you plan to live in Seattle, here are some of the best places to live!
1. Columbia City
Columbia City is considered one of the best neighborhoods in south Seattle. This neighborhood, located on the west side of the city, has pubs with live music and cafés, making it one of the most diverse regions of Seattle. It's an ideal place for first-time homeowners looking to save money on property taxes and utility bills. Columbia City is one of the most cost-effective areas in Seattle, and it's a beautiful place for families and individuals looking to form relationships.
Columbia City has a beautiful view of the Cascade Mountains, perfect for hiking. This neighborhood is also close to Interstate 5, making it easy to commute throughout the city without driving through downtown Seattle. It's just 15 minutes away from SeaTac Airport on the other side of the city.
Median Sale Price: $685,000
Average Rent: $2,272
2. Greenwood
It is not too north nor too central. It is not overly crowded or insular. Accessible via a major thoroughfare, but with less speed and noise than a freeway. Greenwood is approximately the right balance. Newer apartments and older single-family houses with gardens, porches, and driveways are neatly aligned on streets that are leafy, quiet, and green. If you're looking for an affordable area to live in the city with short commutes to downtown Seattle, this is a great place!
The Greenwood neighborhood has become more popular in recent years. This is because it is a great place for creatives who need affordable housing and young families who want to raise their kids in a fun neighborhood. Greenwood is close to other popular neighborhoods, but it also has a lot to offer on its own.
Median Sale Price: $645,750
Average rent: $1,820
3. West Seattle
For the past decade, West Seattle has been attractive for a few primary reasons: accessibility to an extensive waterfront, suitability for raising children, and distance from city noise that does not interfere with urban living. Lately, though, that attractiveness has grown. West Seattle is a popular choice for Seattle inhabitants seeking a relaxing atmosphere. You'll also discover year-round farmers' markets, eclectic enterprises, and one-of-a-kind shopping experiences.
Compared to other parts of the city, West Seattle is an excellent place for newcomers. There's easy access to downtown and public transportation that regularly runs through this part of town. Transportation costs are lower in West Seattle because it's relatively far from downtown Seattle, which means you can save hundreds of dollars each month on your commute!
Median Sale Price: $592,599
Average Rent: $1,832
4. Beacon Hill
Beacon Hill is a destination for foodies and people looking for a slower pace in southeast Seattle. There are new restaurants in the area, like Tacos Chukís and Homer. Next to older restaurants that are important to the community, like El Centro de la Raza and its events facility, the Centralia Cultural Center. There are flower stalls from May through September and a butcher shop year-round in the Market. For grocery shopping, the Beacon Hill Food Co-op is an excellent choice. Beacon Hill also has a range of other businesses near its main commercial area at Beacon Avenue South and 15th Avenue South.
Median Sale Price: $585,750
Average Rent: $1,634
5. Fremont
Fremont, the "Center of the Universe," is known for attracting many people and families from around Seattle looking for something different. Fremont has a bohemian feel with independent businesses, hip bars, and unusual outdoor sculptures, including the colossal Fremont Troll beneath the Aurora Bridge and the towering Fremont Rocket. Fremont is located northwest of Lake Union and is home to yoga studios, bike stores, Thai restaurants, and coffee merchants.
The Fremont Sunday Market, which takes place on Sundays throughout the summer, has art, antiques, and food trucks. The canal-side Burke-Gilman Trail is open to cyclists and pedestrians. Adobe Systems, Google, and Getty Images are among the businesses based in this area.
Median Sale Price: $828,000
Average Rent: $2,300
6. Downtown
Downtown Seattle has a long, illustrious history and a vibrant culture. It's the city's central commercial district, and it's less vast than other downtown areas on the West Coast. This part of the town comprises several neighborhoods, including Belltown, Denny Triangle, Pioneer Square, Little Saigon, and others.
Some of the schools in this area are Summit Sierra Charter High School, Minor Avenue Children's House Montessori School, and The Center School. You'll discover historic Pioneer Square, Pike Place Market, Seattle Art Museum, and more near downtown.
Median Sale Price: $775,000
Average Rent: $2,220
7. Capitol Hill
The site of contrasts, Capitol Hill, became a place where countercultural types could rub shoulders with the mansions of wealthy Catholic families. When a neighborhood's capacity to reinvent itself is overwhelmed by the raucous noise of bustling nightlife, whether it's at a metal club, one of the world's greatest cocktail bars, or a queue for a street hot dog—it drowns out the neighborhood's ability to reinvent itself. It can and does happen.
The mixed-use and inexpensive housing complex that will rise over the light rail station appears to keep Capitol Hill accessible to both service personnel and Amazonians alike. This place is considered to be Seattle's LGBTQ+ neighborhood. The area is diverse and accepting.
It's the perfect balance of the laid-back vibe of a small town with an active nightlife and plenty to do after dark while still being able to get around easily without too much traffic.
Median Sale Price: $567,500
Average Rent: $2,070
8. Central District
The Central District was home to Seattle's black community since before the city's founding due to racist policies like redlining in the early twentieth century. And many of the institutions that helped build Seattle's history, such as Garfield High and long-standing black churches, are still fighting for their reputations within its borders.
Central District is located on the eastern outskirts of Seattle. It provides a good blend of being close to many of the benefits you may have come to Seattle for (excellent bars and nightlife, cultural events) while maintaining some distance and a more residential atmosphere than other nearby neighborhoods. The area is predominantly African-American and has a rich history in the Civil Rights Movement.
Median Sale Price: $735,000
Average Rent: $1,948
9. Ballard
Ballard is a Seattle neighborhood located just north of downtown, with roots as a Scandinavian seafaring hamlet and salmon still swimming through the Ballard Locks to this day. Today, the waterfront area in Seattle is a popular getaway for locals who enjoy the diversity of interesting eateries and quieter areas and streets to the north.
Ballard is getting more popular. Over the last two decades, Ballard has become a hotspot of activity that throngs with activity from Bauhaus' first espresso to Hattie's Hat's final boilermaker. However, people are now aware that Ballard continues much farther north than 65th Street, which once appeared like a barrier between its quaint early days and the rapidly growing, sometimes overwhelming scene to the south.
Median Sale Price: $769,000
Average Rent: $2,174
10. Ravenna
The city of Ravenna is named in honor of the Italian city, and the University Village shopping center is located there. Although it is primarily a residential community, it features restaurants and pubs to fill your leisure time.
Ravenna remains a hidden gem. The University of Washington is located nearby. This gives the area a college town atmosphere, as it has many students and greenery. The people who live here are frequently professors' parents, and this is the sort of location where novels about intellectuals who drive old Volvos are set.
Median Sale Price: $838,500
Average Rent: $1,598
11. Interbay
The neighborhood of Interbay has long been considered a zone between Magnolia and Queen Anne. It was formerly a marshy tidal mudflat, but it is now being altered with the construction of the 226-unit complex.
Interbay is a mixed-use residential and industrial neighborhood on the city's northeast shore. It offers both waterfront living and converted apartments, which are unusual in Seattle. Interbay is still an emerging area compared to other neighborhoods on this list. Developers are taking note of Interbay's position along Elliott Bay and Shilshole Bay, and more are moving in. This Seattle neighborhood lacks many services, but you're close to North Queen Anne, Magnolia, and Discovery Park.
Interbay seems a blank canvas, ready to become something genuinely unique. The city as a whole is contending with the development that may destroy historical culture; Interbay, however, appears to be as bare a page as you could expect.
Median Sale Price: $714,000
Average Rent: $1,525
12. South Park
South Park is a mix of industries and shops with a working-class clientele. South Park has a wide range of folks and a large Hispanic population.
South Park is also popular among airline passengers seeking fast access to the King County International Airport.
South Park has a lot to offer the adventurous urbanite, but it's also still rough around the edges. On its riverfront, you'll find skate parks, boxing gyms, and even a yacht club. Old homes have been converted into rentals and duplexes by a growing number of artists and free spirits.
Median Sale Price: $435,000
Average Rent: $2,310
13. Georgetown
Georgetown is among Seattle's most historic neighborhoods. In the late 1800s, the Northern Pacific Railroad laid tracks there. The working-class neighborhood features tattoo parlors, shops that cater to punk tastes, auto body shops, and antique stores.
There are several homes for sale in this neighborhood, but they are all quite comparable. The real estate market is competitive, although there are also a lot of bungalows. A few modern townhomes and apartments have been constructed recently, but they aren't very prevalent. New houses generally only rise two stories tall and frequently include roof decks.
Median Sale Price: $495,650
Average Rent: $1,800
14. Lake City
Lake City is located in the northeast part of Seattle and comprises several smaller regions, including Victory Heights, Meadowbrook, Mathews Beach, Cedar Park, and Olympic Hills. The beach is also the biggest freshwater swimming beach in Seattle. You'll only travel 9 miles to Downtown Seattle and 13 miles to Bellevue for a central commute.
Lake City is a more residential neighborhood in Seattle. The pace is much slower here than in most other city areas. You'll find that your rent money goes further here than in other parts of Seattle. Lake City is a neighborhood that is about to change. The Northgate light rail station was completed in 2021, which is great news for residents of the area.
Median Sale Price: $683,000
Average Rent: $1,379
Conclusion
No matter which Seattle neighborhood you choose, you're sure to find a great place to live that offers plenty of activities and amenities. We've provided an overview of some of the best neighborhoods in Seattle, so you can make an informed decision about where to call home. If you're still unsure which area is right for you, consult with a real estate agent who can help you find the perfect fit based on your needs and budget.
Also Read: Moving From Los Angeles To Seattle – A Detailed Guide
Frequently Asked Questions
What is the best area in Seattle to live in?
Fremont, Capitol Hill, Belltown, Ballard, Queen Anne, Chinatown-International District, Pioneer Square, Beacon Hill are the greatest areas in Seattle to Live-in.
See Also: Best 5 Moving Companies in Seattle
What are the best suburbs to live in near Seattle?
The best suburbs near Seattle are Bellevue, Renton, Kirkland, Mercer Island.
See Also: How Much Does it Cost to Move Out Of Seattle?
What is the safest area of Seattle?
Madrona is one of the safest neighborhoods in Seattle. It has a close-knit community that makes it safer than 61% of other cities in the state.
Is Seattle expensive to live in?
According to a study of the cost of living in 257 cities throughout the United States, Seattle is ranked the fifth most expensive city to live in the country.
What is the cheapest suburb to live in near Seattle?
The cheapest suburbs near Seattle are Kent, Des Moines, and Burien.
How far from Seattle is Olympia?
It's about 50 miles from downtown Seattle.
Does Seattle have a public transportation system?
Seattle has an excellent public transportation system.
Also Read: 9 Best Sarasota FL Neighborhoods to Live In
Enter your information
Almost done!
Enter your information to view your quote.
Your information is safe with us. By using this service, you agree to receive email communications solely regarding your relocation process